Brilliant Earth Financing
---
Brilliant Earth have many options for buying the ring of her (or your) dreams, and it's very common to utilise a financing option for a significant purchase like an engagement ring.
Luckily, Brilliant Earth do offer financing through a credit card – you can learn more click here, or we've detailed the key info in this post.
On this page you'll learn everything you need to know about: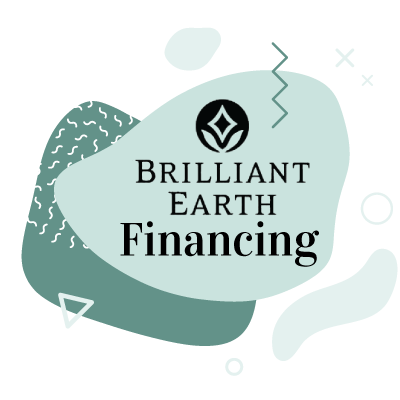 We've also written a detailed Brilliant Earth review here if you want some further reading.
Brilliant Earth Payment options
Brilliant Earth accept payments from:
All major credit cards

including Visa, MasterCard and American Express
Apple Pay

If buying from the Brilliant Earth mobile site
Bank wire

This option is only available if the purchase is over $500.
If paying by bank wire, you'll get a 1.5% discount on your purchase.
Once you select the bank wire option, contact your bank to wire the money, and once Brilliant Earth has received the payment, your order will be processed. This may take a few days to go through depending on your bank.
There might be a fee from your bank for the wire.
An ACH or online bill pay transfer is not the same as a wire transfer payment.
Brilliant Earth do not accept ACH transfers.
Read more on the Brilliant Earth website click here.


Brilliant Earth offer flexibility with payment methods, and you can also make a purchase using multiple credit cards or a combination of different payment methods. Just give their customer service team a call on 800 691 0952 to work out the details.
Read related article: Brilliant Earth Military discounts
Brilliant Earth Layaway
Layaway is when you pay a deposit to secure a piece and then take delivery of the item at a later date, once all the payments have been made.
If you choose this option, you'll have to put down a deposit of 20% of the item's total cost and will then have 12 months to complete the payments. If you don't make all the payments by this time, the hold on the item will be released.
Minimum monthly payments during layaway are 5% of the purchase price or $100 (whichever is lower in value). You can of course opt to pay more than this at any time.
The tax rate you pay will be the tax rate in effect when the order ships, at the end of the 12 months. We also have a separate post about Brilliant Earth's sales tax policies.
If for any reason the item is no longer available in the 12 month period, you'll get a full refund of your deposit and payments. Click here to read more about this on Brilliant Earth's website.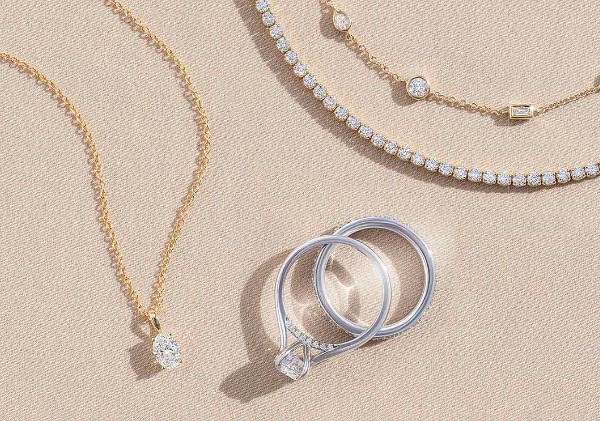 If you change your mind within 30 days of the initial purchase, you can get a deposit refund or put it towards another item. There are a few exceptions – anything custom designed, engraved, modified or special orders are non-refundable or exchangeable.
After 30 days, the item becomes non-refundable. If you want to cancel your purchase after this, you'll be charged a 20% restocking fee and then any additional money you've paid will be put towards store credit.
Click this link if you want to read the full Brilliant Earth layaway terms and conditions.
Read related article: Brilliant Earth refund policy
Brilliant Earth Payment plans
Brilliant Earth offer two options for 'buy now, pay later'
Brilliant Earth and Affirm
Using Affirm, you can pay your Brilliant Earth purchase off over up to 36 months, with minimum monthly payments required. This is available to all U.S customers, apart from if you live in Iowa and West Virginia. You will have to pass a real time credit check.
You apply at point of purchase in 3 easy steps: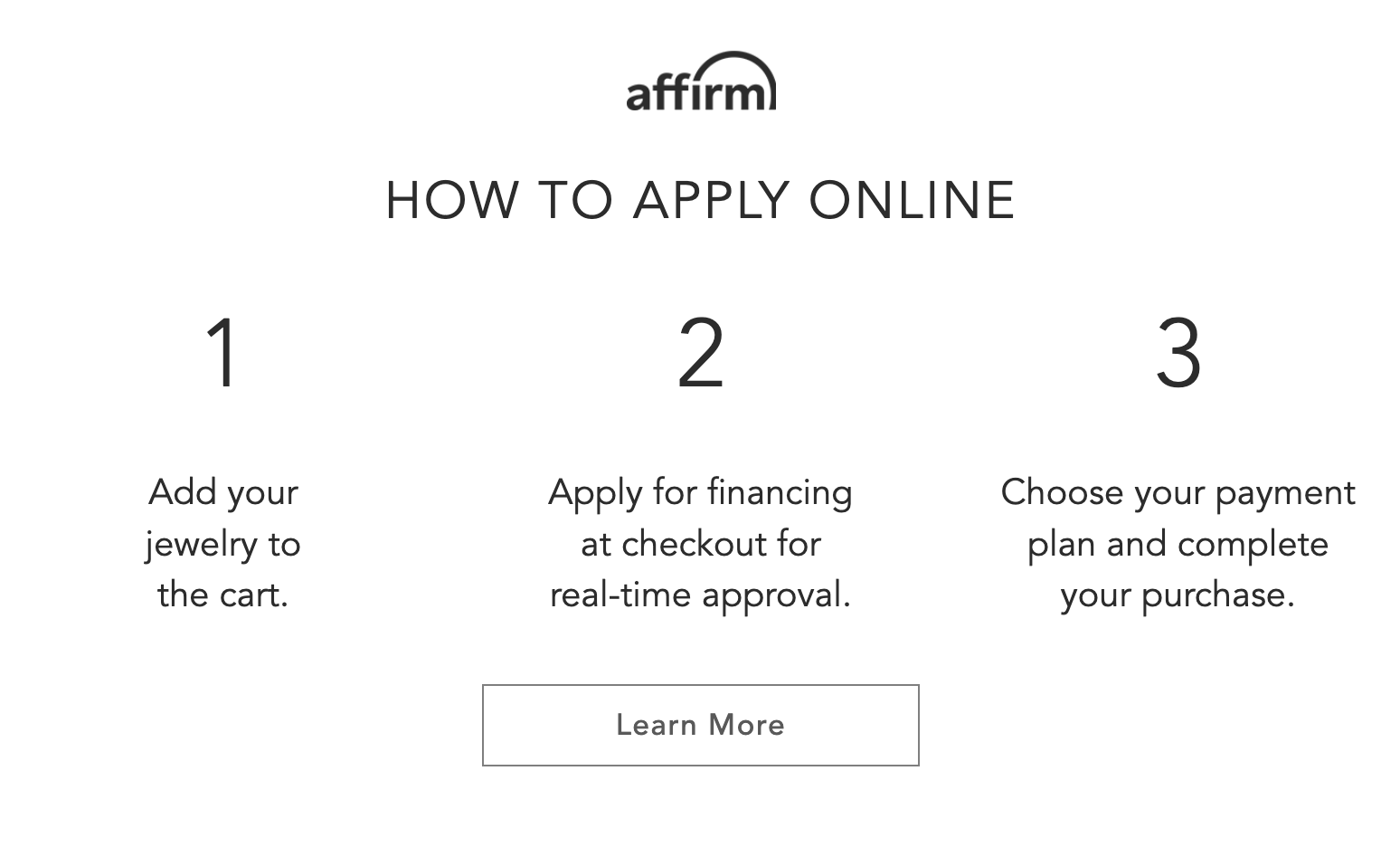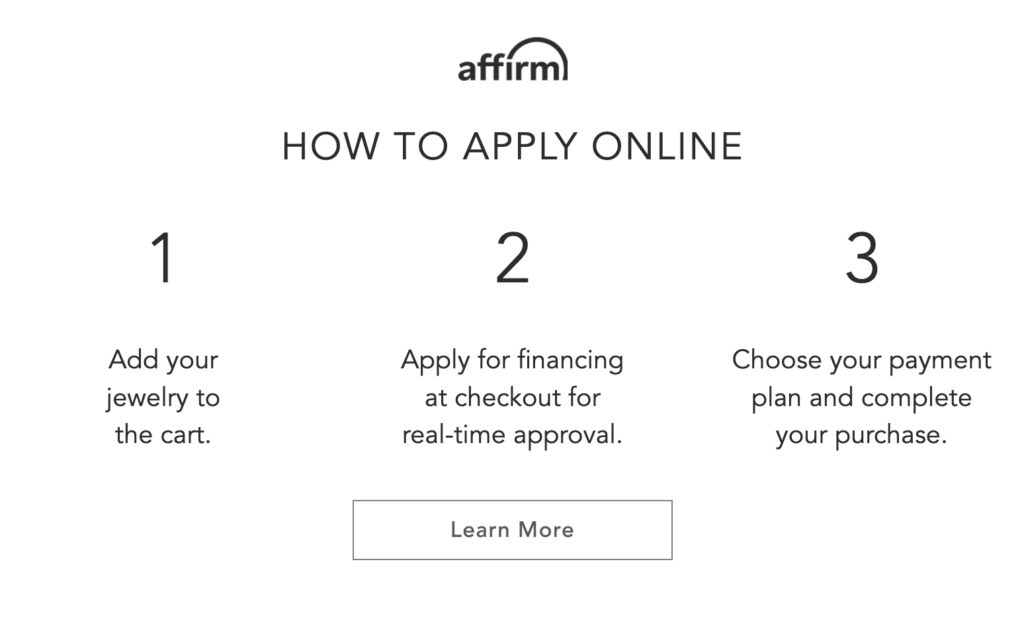 Click through to read all about the Affirm financing terms and conditions.
Brilliant Earth and Wells Fargo
With this option, Wells Fargo will issue you with a 'Jewelry Advantage credit card' to put your purchase on, and you won't be charged interest if the item is paid in full within 12 months. There are minimum monthly payments required.
This service is available to all U.S customers, and you will have to pass a real time credit check.
The application takes place at the point of purchase, in 3 easy steps below: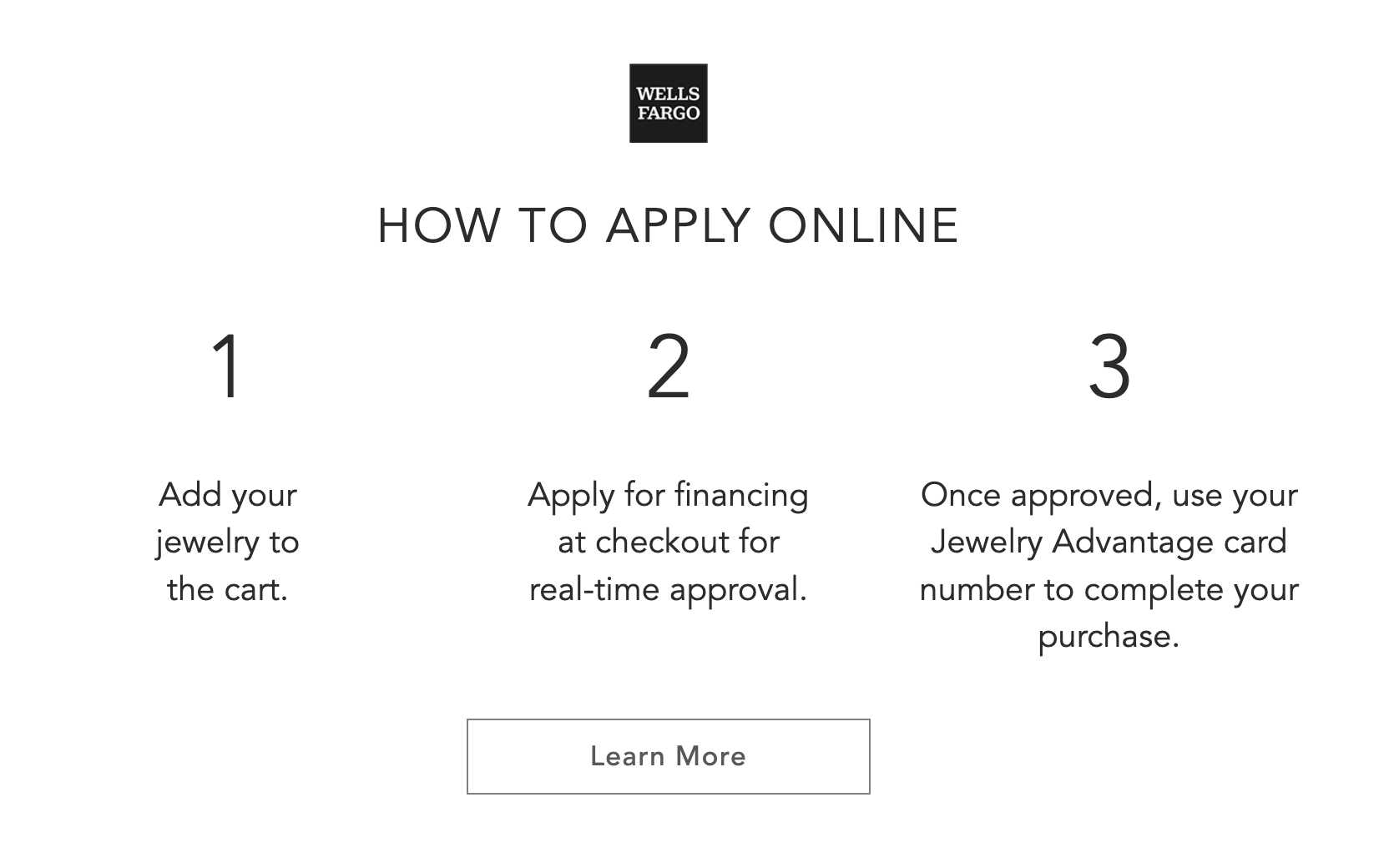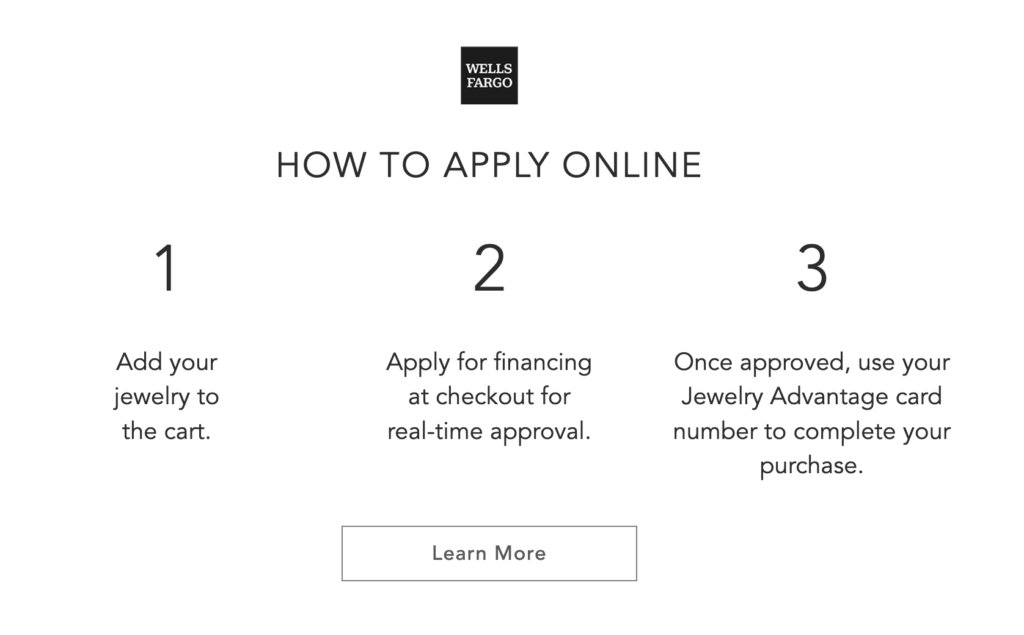 Click through to read all about the Wells Fargo financing terms and conditions.
To visit the Brilliant Earth financing page, click here. They also have a FAQs section, (scroll to the bottom of the page) should you have any further questions.
The main useful tidbit for me is that getting a financing payment plan or using layaway will not affect your credit score.
Top Ethical Choice Why we recommend Brilliant Earth:
Brilliant Earth are an excellent choice for the conscious consumer.
If you care about where about where products come from and the effect that they have on the earth, it should be an easy decision to choose Brilliant Earth for your diamond ring.
Blockchain-tracked diamonds are a great innovation that allows you to understand the provenance of your stone
Impressive sourcing policies.
Excellent selection of beautiful and on-trend settings
Very well priced, even compared to larger online jewelers
Excellent service guarantees