Zawe Ashton's engagement ring
The ultimate guide to Zawe Ashton's diamond ring
Ringspo is reader-supported, which means we may receive a commission if you click a link to a retailer & subsequently make a purchase.
We feature links to several retailers to help readers find the one that is the best fit for them. Find out more about how Ringspo works here.
Zawe Ashton's engagement ring is certainly stunning enough to be from a Norse god! The notoriously private couple, Tom Hiddleston and Zawe Ashton, recently took an exciting step in their relationship and got engaged! The two Brits first met back in 2019 when they actually played spouses in the Broadway revival of the show Betrayal. They started dating soon after and had been together for three years before Tom popped the question.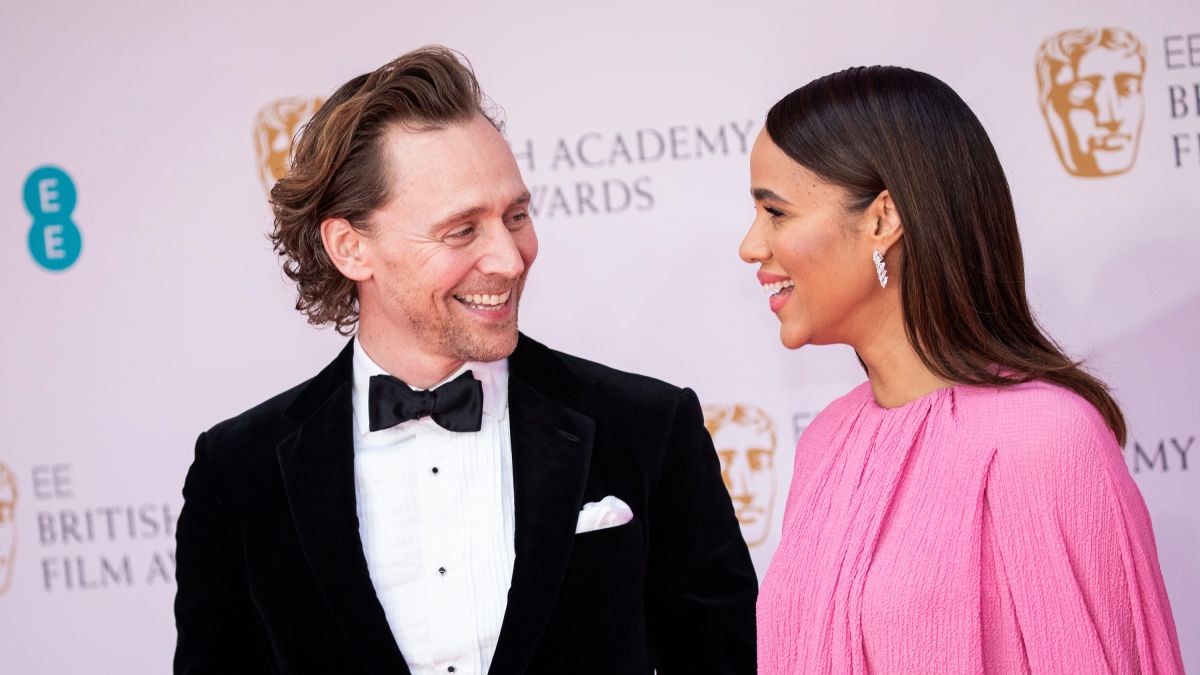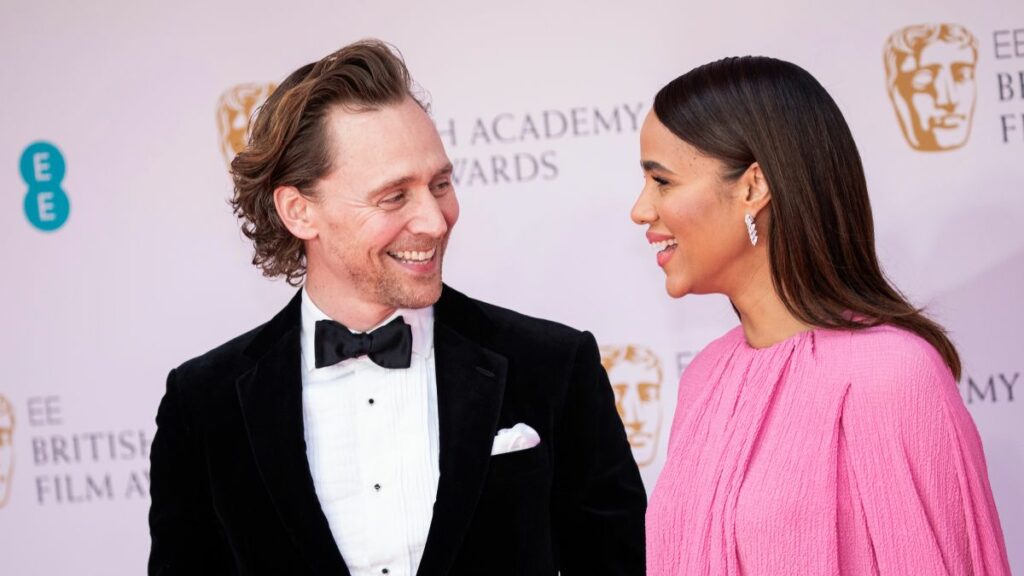 With no official announcement, the two first sparked engagement rumors at the British Academy Film awards when the crowd noticed the gorgeous diamond ring Zawe was sporting on her ring finger. Looking back through media images, she had actually been out and about wearing the ring as far back as November of 2021, but those appearances seemed to somehow fly under the radar.
If you are looking for all the details about Zawe Ashton's engagement ring, you've come to the right place!
You'll find out:
What style Zawe Ashton's engagement ring is
What size the diamond on Zawe Ashton's engagement ring is
How much Zawe Ashton's engagement ring is worth
Zawe Ashton's engagement ring pictures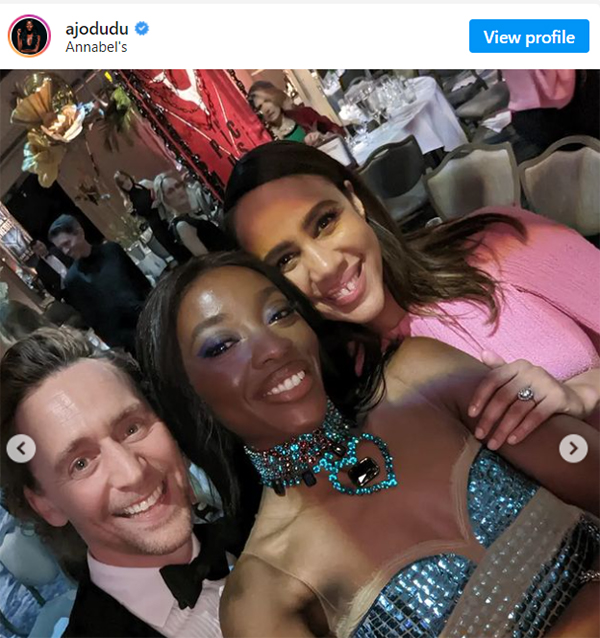 We got a closer look at Zawe's ring initially, thanks to a photo that British television presenter AJ Odudu shared on Instagram. We can't make out all the details, but it is clear that the ring appears to have a large diamond center stone surrounded by a halo of diamonds.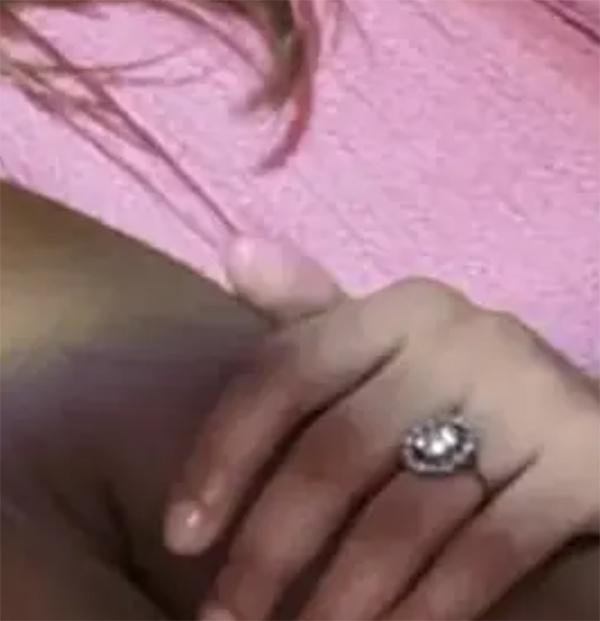 A more zoomed-in look at the ring confirms the halo feature, as well as the shape of the center stone being an oval. It also appears that the ring's band is a yellow gold, complimenting the more vintage aesthetic of the overall piece.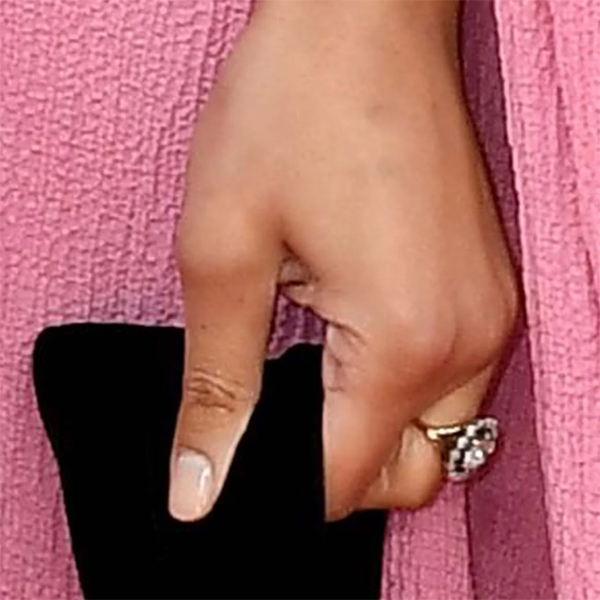 What style setting is Zawe Ashton's engagement ring?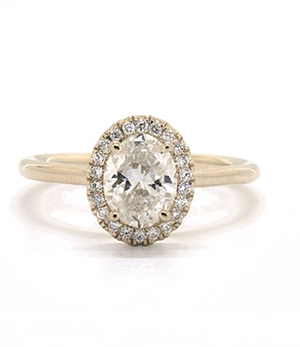 Zawe Ashton's ring is a vintage halo setting with a tapered yellow gold band. Unlike the image above, her band also has a split shank. Halo engagement rings feature a circle of smaller stones in a halo-style circle around the center stone of a ring.
Although diamonds are often used for the halo, other precious gems like emerald, rubies or sapphires can be used too, to provide an interesting and unusual contrast effect.
Halo settings are among the most popular styles at the moment, with a range of different looks available, depending on the design of the ring – everything from classic art deco style retro styles to blinged-up double-halo rings which could probably be seen from space.
Choosing a halo diamond engagement ring is a great way to make a center stone look larger than it really is without the costs involved in actually splashing out on a larger stone.
The price of diamonds doesn't increase linearly – a two carat stone isn't twice as expensive as a one carat stone, it's more like 8 times the price. Conversely, the small stones used in halo settings might only weight about 1/50th of a carat, but actually cost 1/1000th of the price of a 1 carat stone.
So, a halo setting can be a great way of adding extra bling to a ring without the need to splash the big bucks on a rare and pricy center stone.
What shape is Zawe Ashton's engagement ring?
The center stone of Zawe Ashton's engagement ring is a classic, oval shaped diamond.

Oval diamond engagement rings are an increasingly popular option for people who want all the benefits of a round brilliant engagement ring (amazing sparkle) but want something a little bit different.
A huge plus with an oval diamond engagement ring is that it has nearly all the best bits of a round engagement ring but is priced much lower. It's basically an elongated round brilliant, so does an excellent job of reflecting light back to your eyes, making the diamond sparkle brilliantly.
How many carats is Zawe Ashton's engagement ring?
Zawe's center stone is a five-carat oval cut diamond. The God of Mischief actor certainly wasn't fooling around here! Combined with the dazzling halo this hefty center stone is sure to command lots of attention!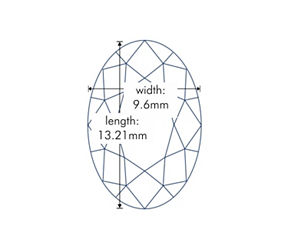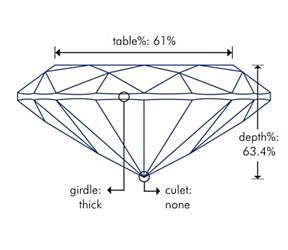 How much did Zawe Ashton's engagement ring cost? And what's it really worth?!
It's rumored that Zawe Ashton's engagement ring cost Tom Hiddleston roughly $150,000.
While we don't know the official price, we can definitely speculate as to what a similar ring might cost.
The vast majority of the cost of the ring would be comprised of the diamond, with the setting making up a much smaller part of the total cost.
A top quality, 5-carat oval diamond with exceptional cut quality, color, and clarity costs around $140,000.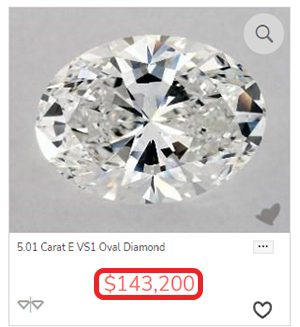 But Hiddleston didn't necessarily need to spend that much to get a beautiful center stone. By choosing lower clarity and color grades, the ring could be just as impressive for significantly less money: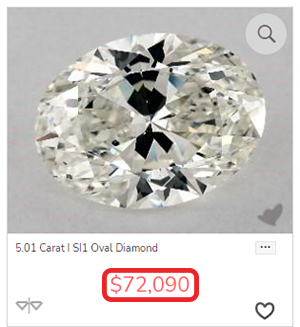 Zawe Ashton's Engagement Ring Copy
Due to its timeless style Zawe Ashton's engagement ring is actually quite easy to copy. Here are two great options to channel the elegance of this power couple for yourself!
The first is a very close match – a yellow gold halo setting with a plain shank.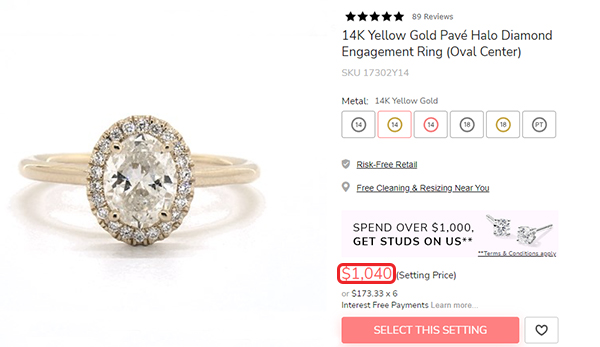 Click here to find out more information about this 14K Yellow Gold Pave Halo Diamond Engagement Ring from my recommended retailer James Allen.
Next up we have an added touch of sparkle to achieve the visual impact of Zawe Ashton's ring without the huge price tag. This setting features a more impactful halo around the center stone, mimicking the vibe of a larger diamond, as well as an added pave band.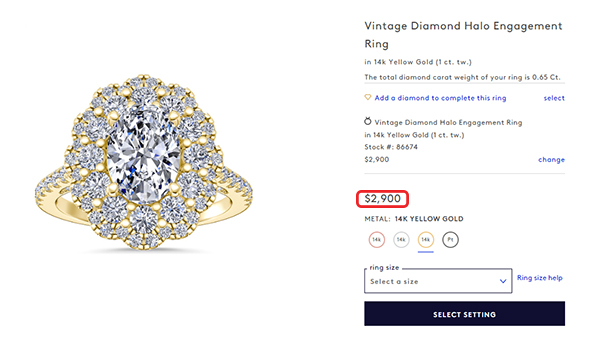 Click here to learn more about this Vintage Diamond Halo Engagement Ring from my recommended retailer Blue Nile.