Veteran-owned Jewelry Businesses
---
When it comes to purchasing jewelry, you may be looking for more than just something that looks beautiful – you may want to know that your money is going towards a cause you believe in and supporting a business that aligns with your values.
In this article, we'll be showcasing some of the most talented and innovative veteran-owned jewelry companies in the industry, highlighting their unique stories and the meaningful impact they're making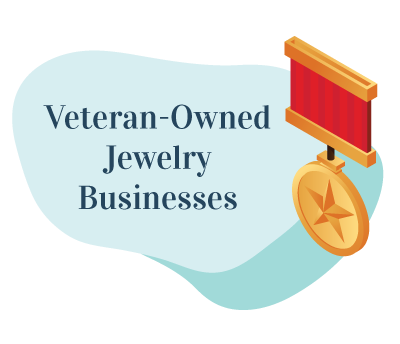 These businesses are not only run by individuals who have served in the military, but often also use their platform to give back to the veteran community.
Veteran-owned Engagement Rings: Wove
West Point classmates and former Army Rangers Andrew Wolgemuth and Brian Elliott launched Wove in 2021.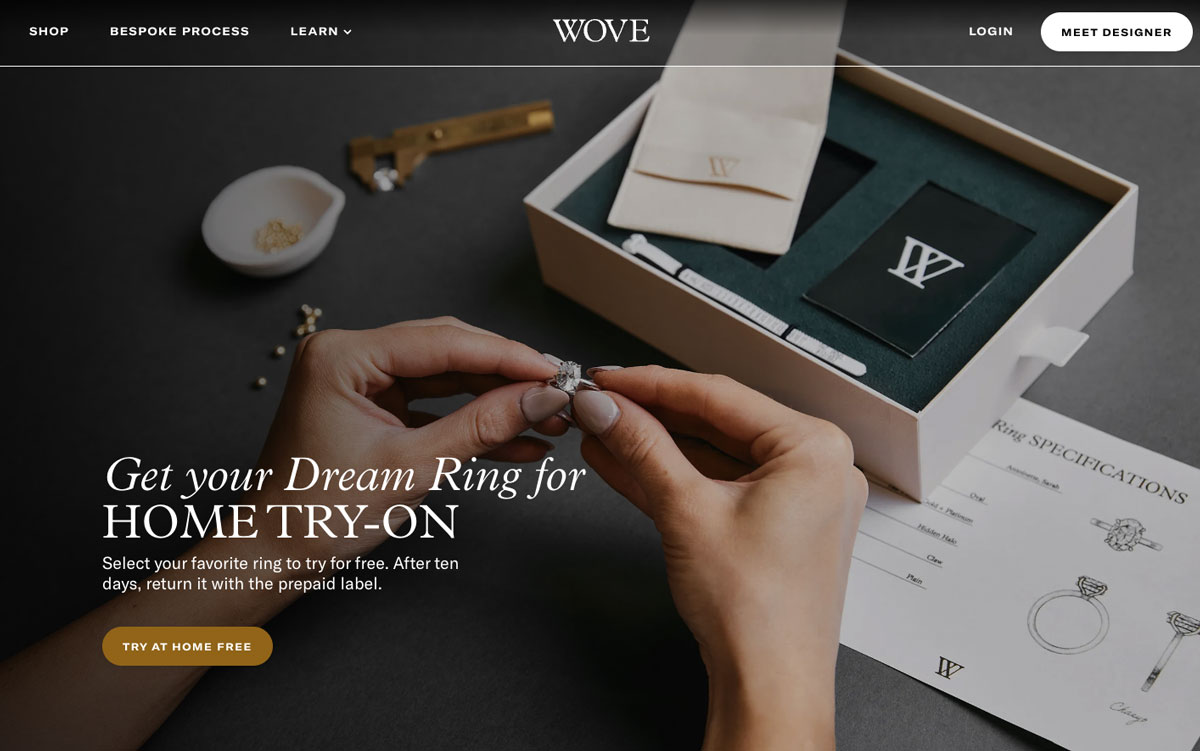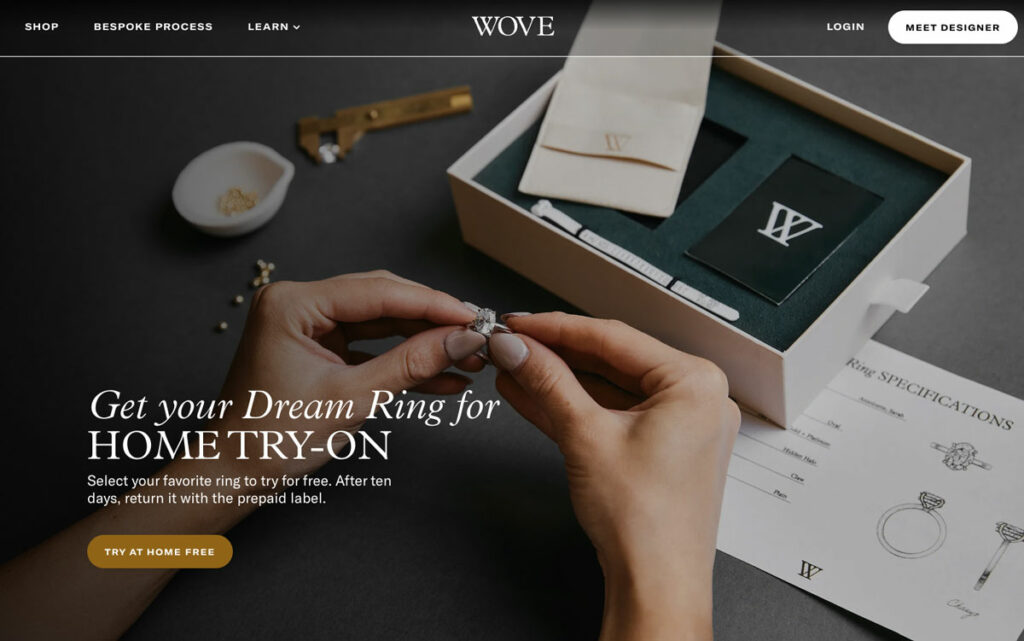 Engagement rings may not sound like a natural progression for a pair of operators, but Andrew Wolgemuth had grown up in the family jewelry business and found that his knowledge was in high demand amongst friends and colleagues.
Wove's jewelry is made 100% in the United States with ethically-sourced diamonds and 100% sustainable materials.
As well as being owned by veterans, the business was also partly financed by WPMC, a veteran-owned venture company.
One thing we love is that Wove is working to create a better experience for engagement ring buyers by reducing the uncertainty that traditionally comes with buying an engagement ring, and especially buying one online.
The tradition that a guy "pops the question" with a piece of jewelry his partner has never seen before is fraught with potential to go wrong. What if the recipient doesn't like it? Or what if it doesn't work with their lifestyle, for any reason?
With Wove, before you purchase your final ring, an exact replica of it is created for the recipient to try, so you can be certain that they'll love it: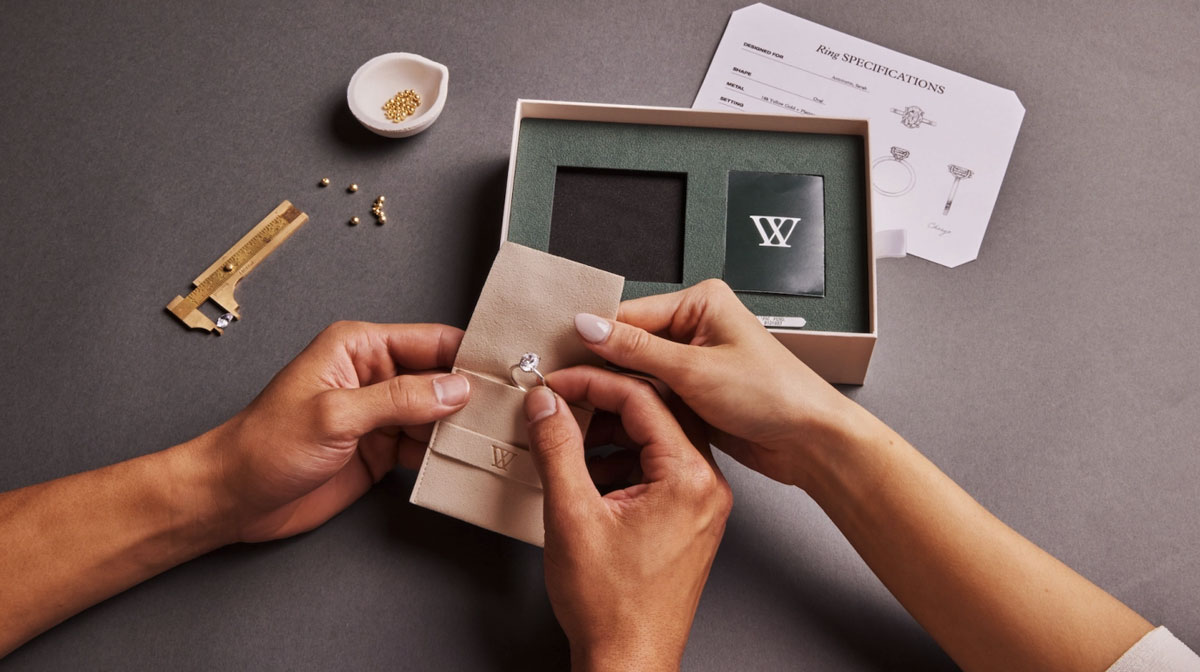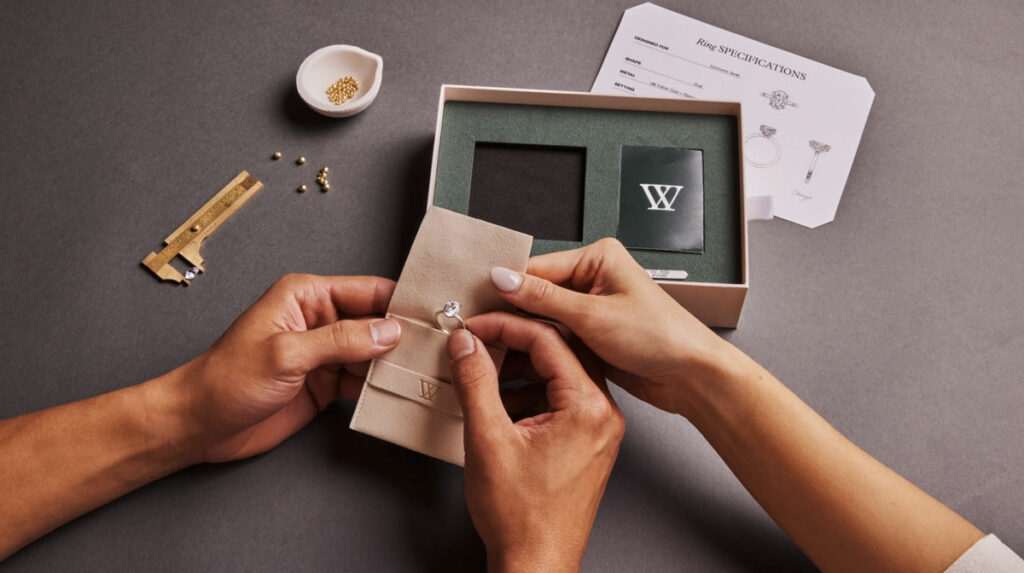 As well as creating a great experience for ring buyers, Wove also offers a range of beautiful settings, both off-the-shelf and completely custom, and a wide range of ethically-sourced diamonds at very fair prices: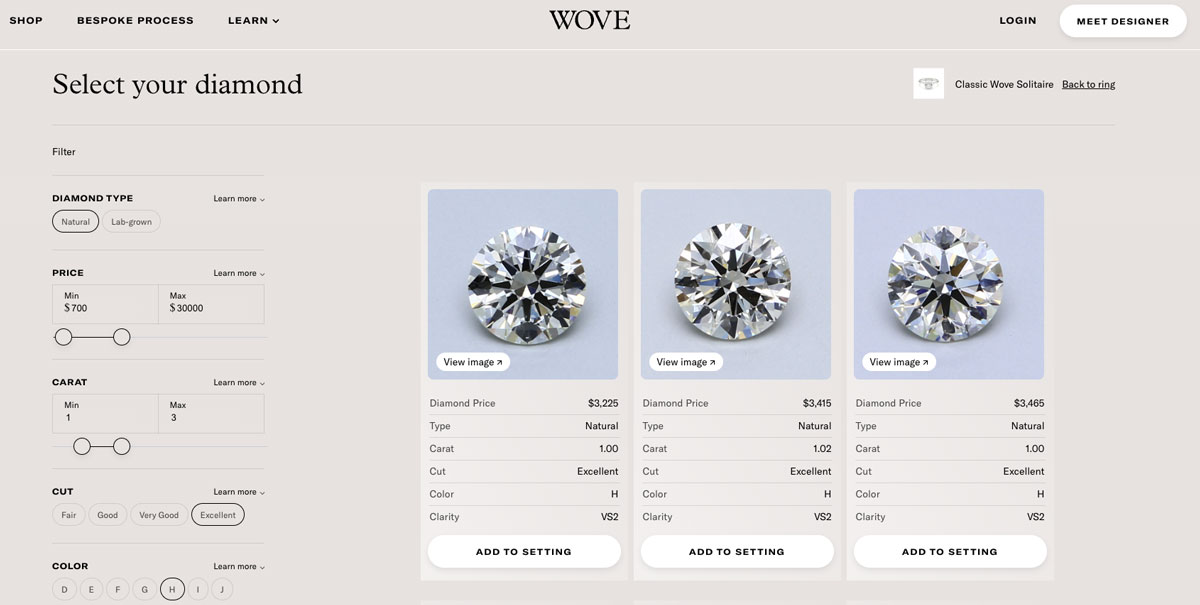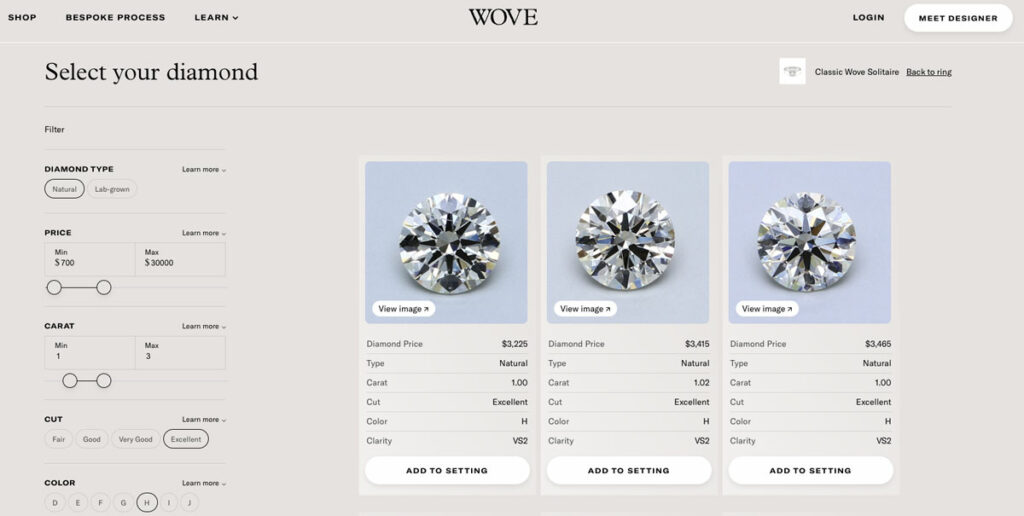 If you are in the market for an engagement ring, we highly recommend checking out Wove.
---
Veteran-owned Signet Rings: The Jewelry Republic
The Jewelry Republic mainly focuses on signet rings, offering rings for Army, Navy, USAF, USMC and coast guard units.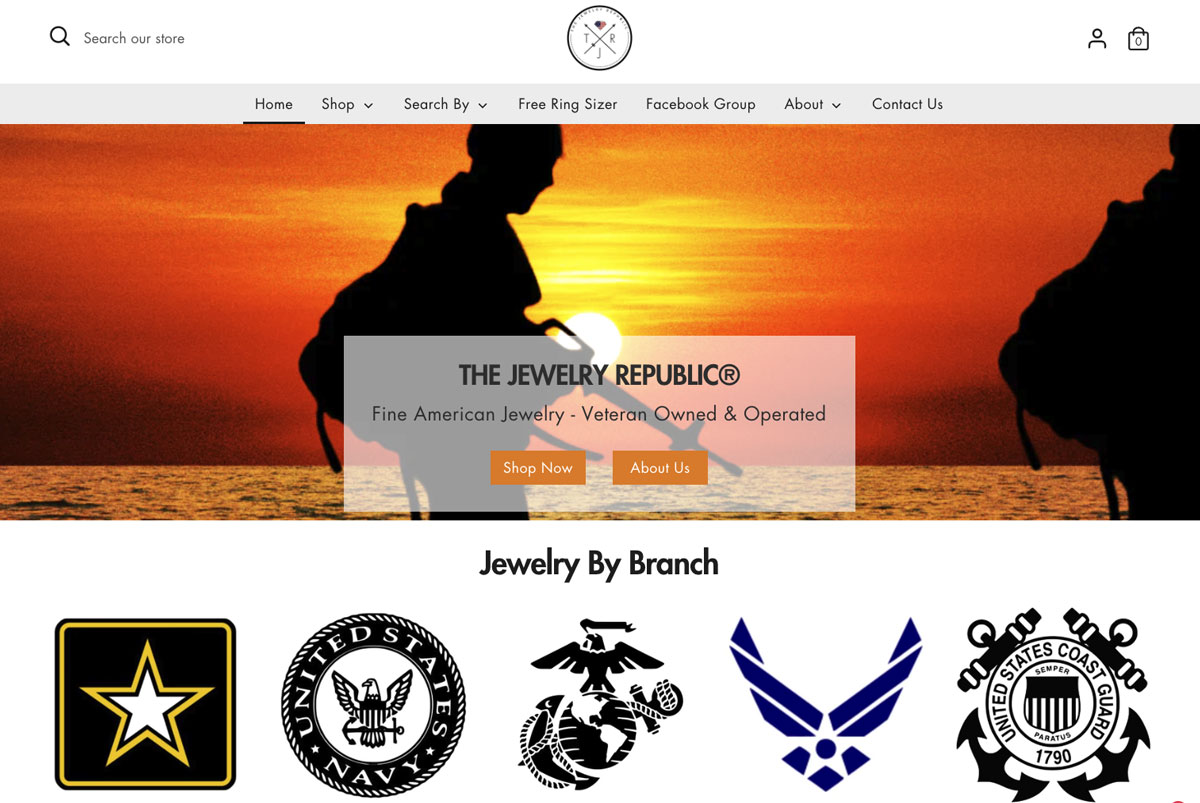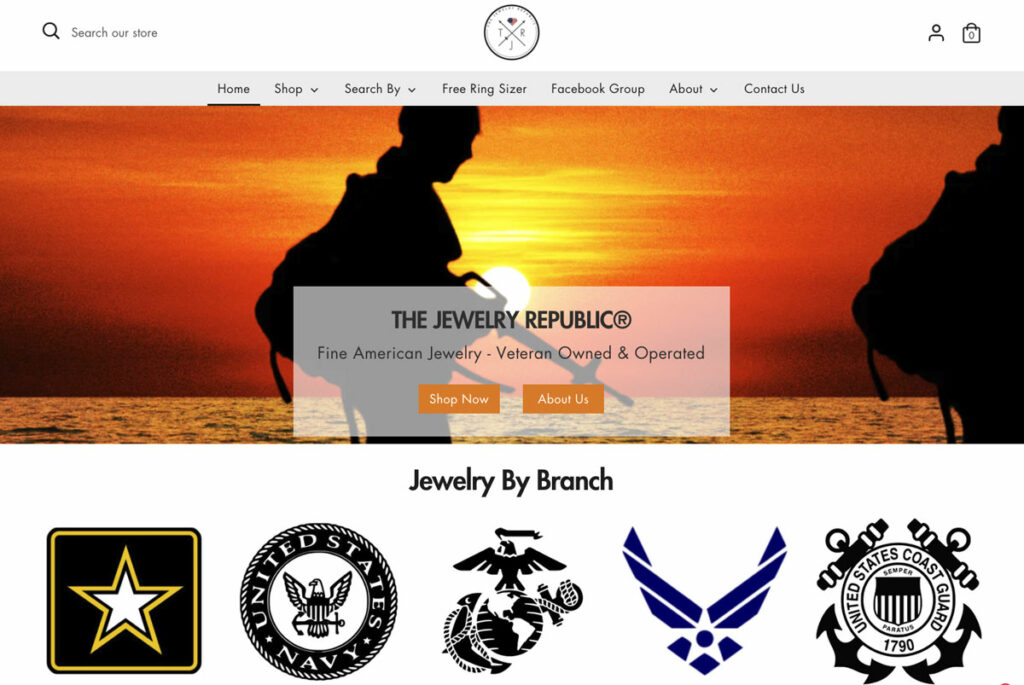 And, if your military unit isn't available off-the-shelf, you can upload a logo or make a request and they'll make a custom ring for you.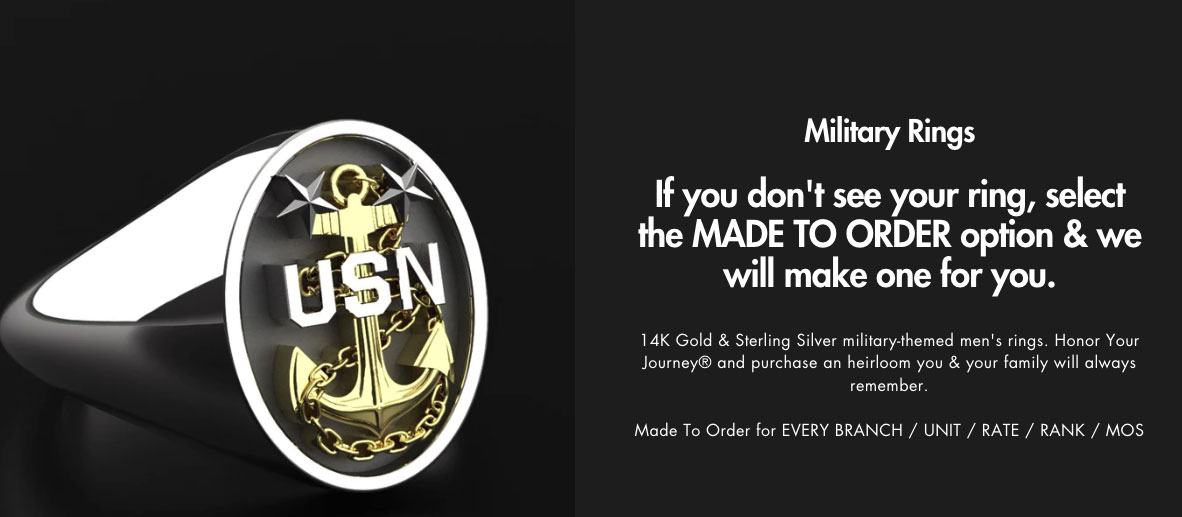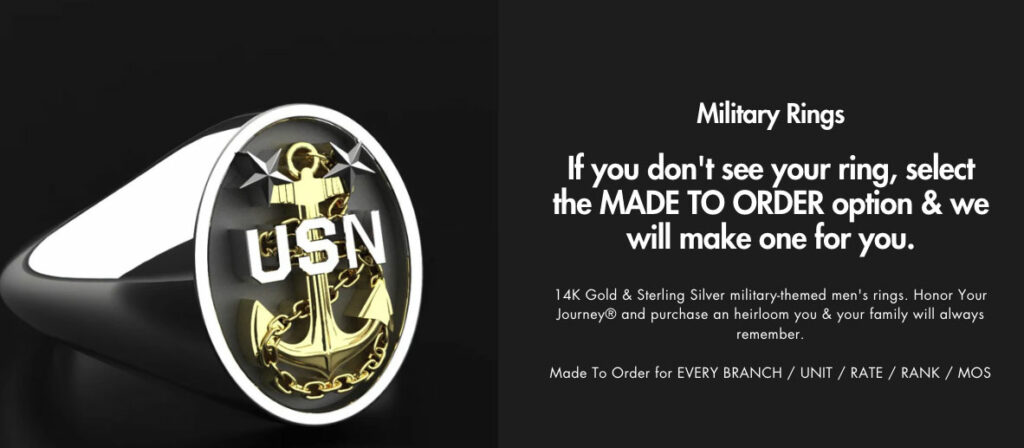 Prices are very fair, and in addition there's a 15% discount available to both active duty and veterans.
The Jewelry Republic has committed to make donations from our annual revenue to several Veteran charities, currently support The Rosie Network, an organization that develops professional skills for Mil-spouses and Racing for Heroes, a Veteran non-profit whose mission is to end Veteran Suicide.
---
Veteran-owned Men's Wedding Rings: Alpine Rings
Alpine rings offers a range of mens wedding rings with interesting, durable finishes for those who are looking for something a little different.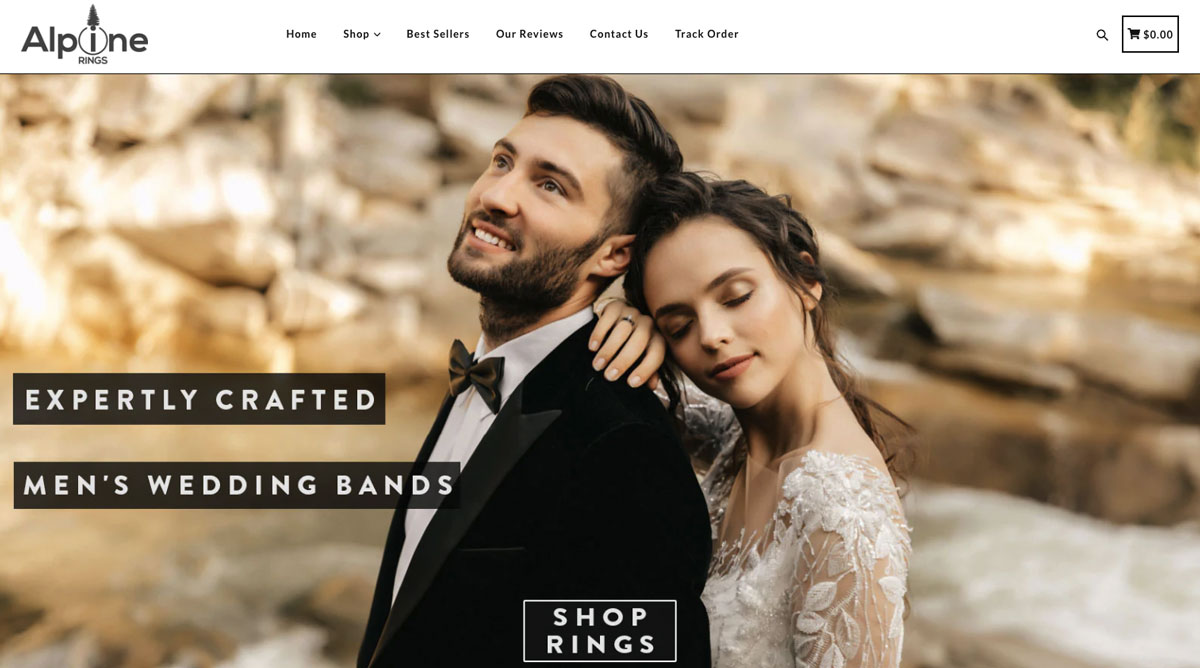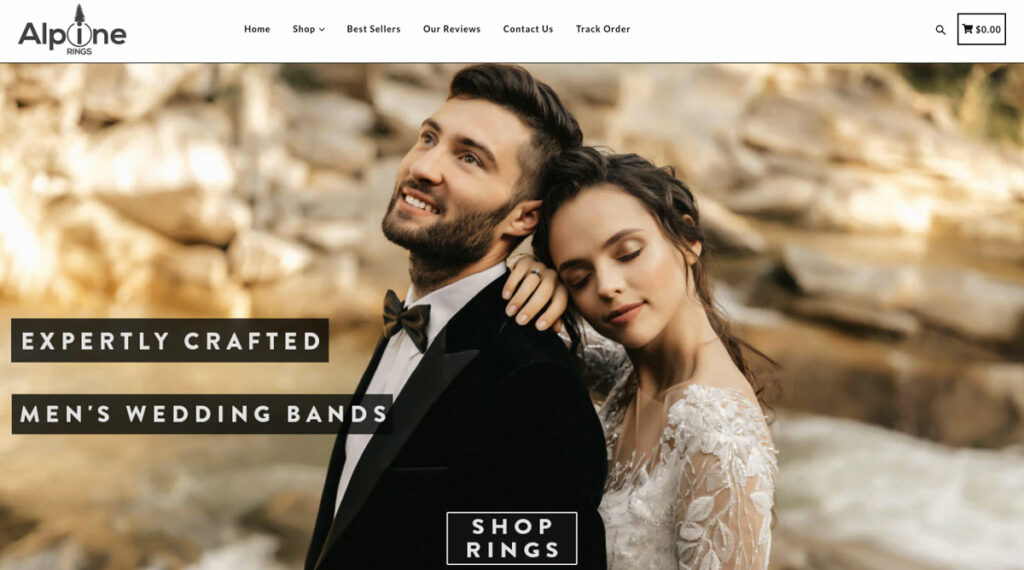 Rings can be made from titanium or tungsten, with wood or deer antler inlays and a range of finishes, including hammered or brushed.


Alpine was founded in 2018 by Tim Dobbs, who served in Iraq and Afghanistan, and offers 15% off to all active duty, guard, reserve, veterans and their families, as well as Police, Fire, and EMT.
---
Veteran-owned silicon rings: Recon rings
Recon rings was originally inspired by an incident that founder Tom Tartaglia witnessed while on patrol in Iraq. While on patrol, his teammate stumbled coming out of a LAV, grabbed for the door which caught on his wedding band, and suffered a severe ring avulsion, removing his finger.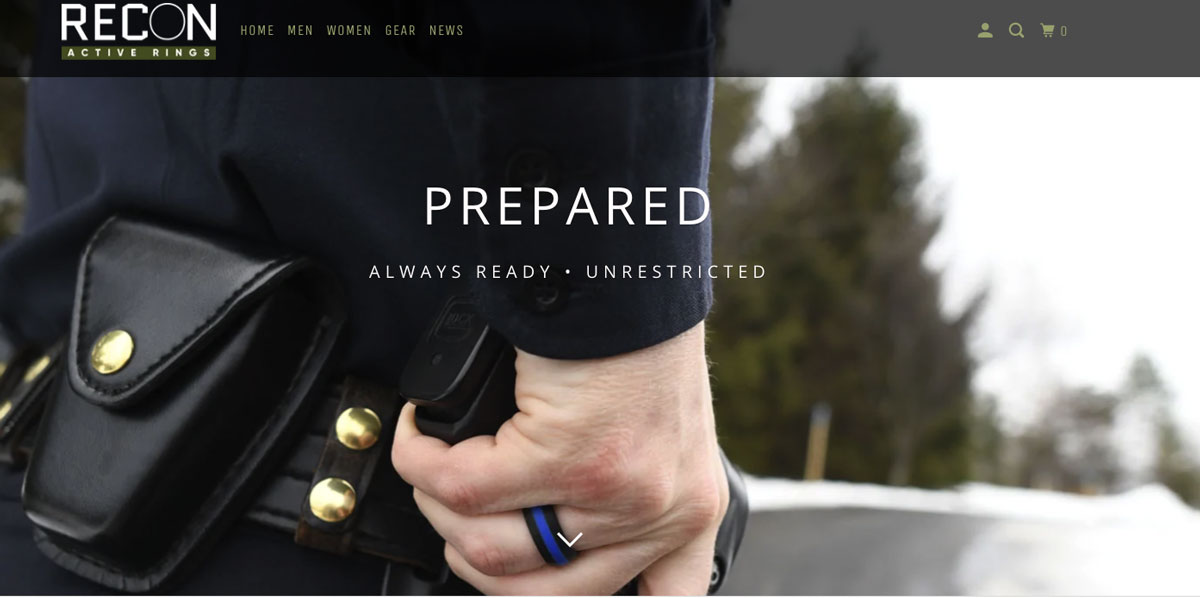 Recon seeks to reduce the number of similar incidents and offers high quality, inexpensive silicon rings that are perfect for those who live an active lifestyle. They also come in a range of colors and in sizes suitable for both men and women.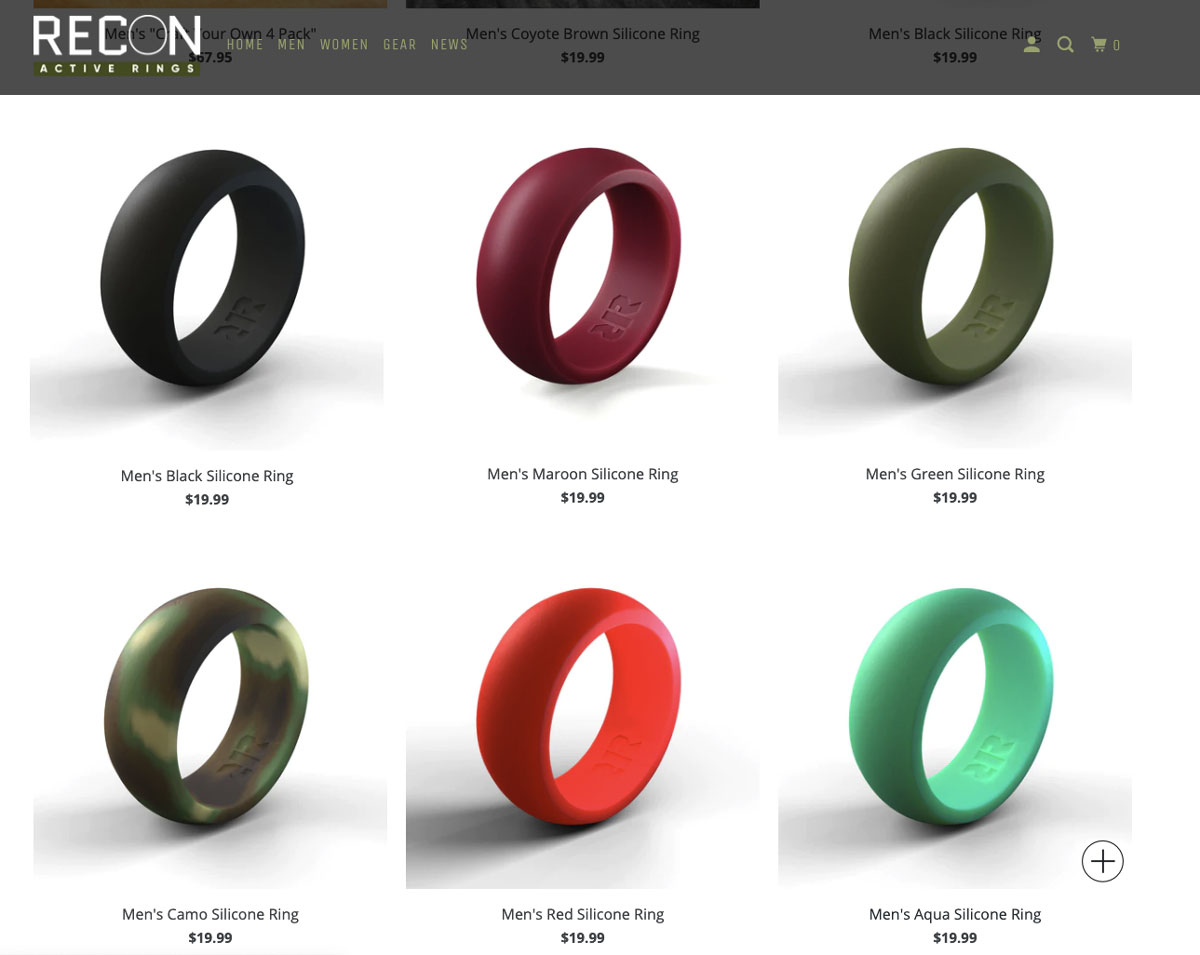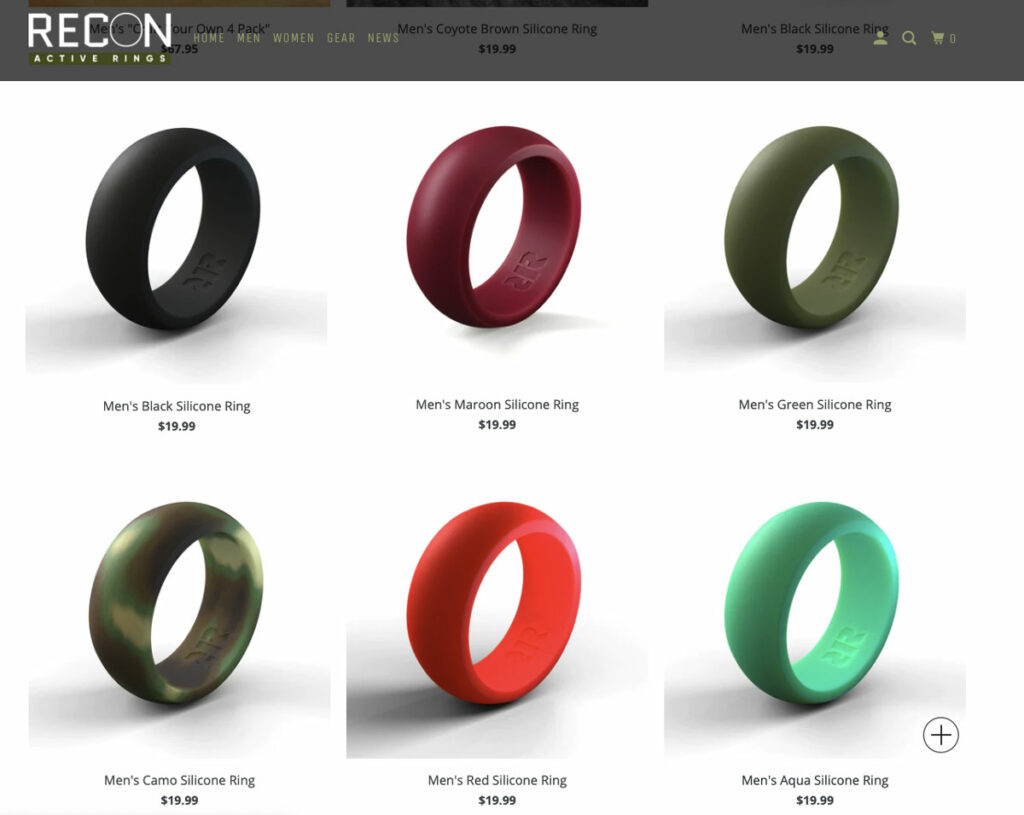 Recon Rings offers a 15% discount to current & former U.S. military, and donates a portion of the money from each sale amongst several military affiliated, non-profits with a focus on helping veterans and their families.