Hailie Jade Mathers's engagement ring
The ultimate guide to Hailie Mathers's diamond ring
After what we can only presume was one of the scariest converstations of his life when he asked Eminem himself, Evan McClintock has dropped to one knee and asked Hailie Mather's to be his wife.
There's no word on whether his knees were weak and his arms were heavy, but the engagement came after the couple had apparently been together this they were both students at Michigan State University.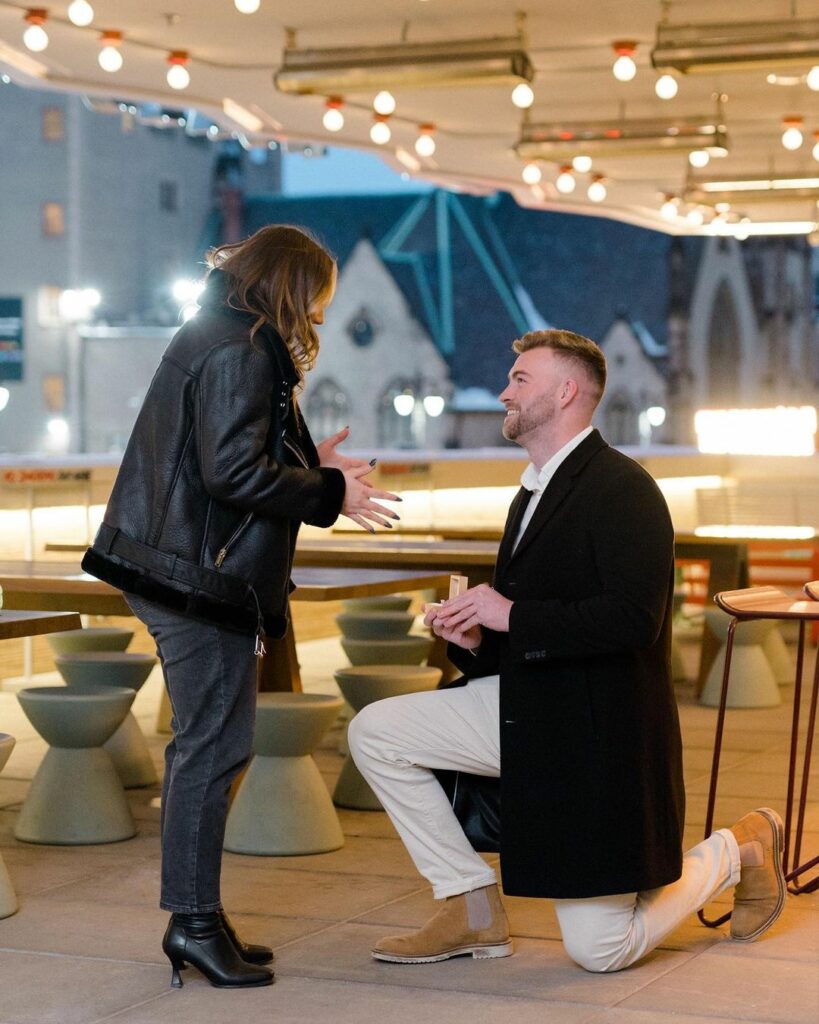 Hailie Jade Mathers engagement ring pictures
So far, we only have one pic of Hailie's engagement ring – the image that she posted on Instagram as part of her engagement announcement: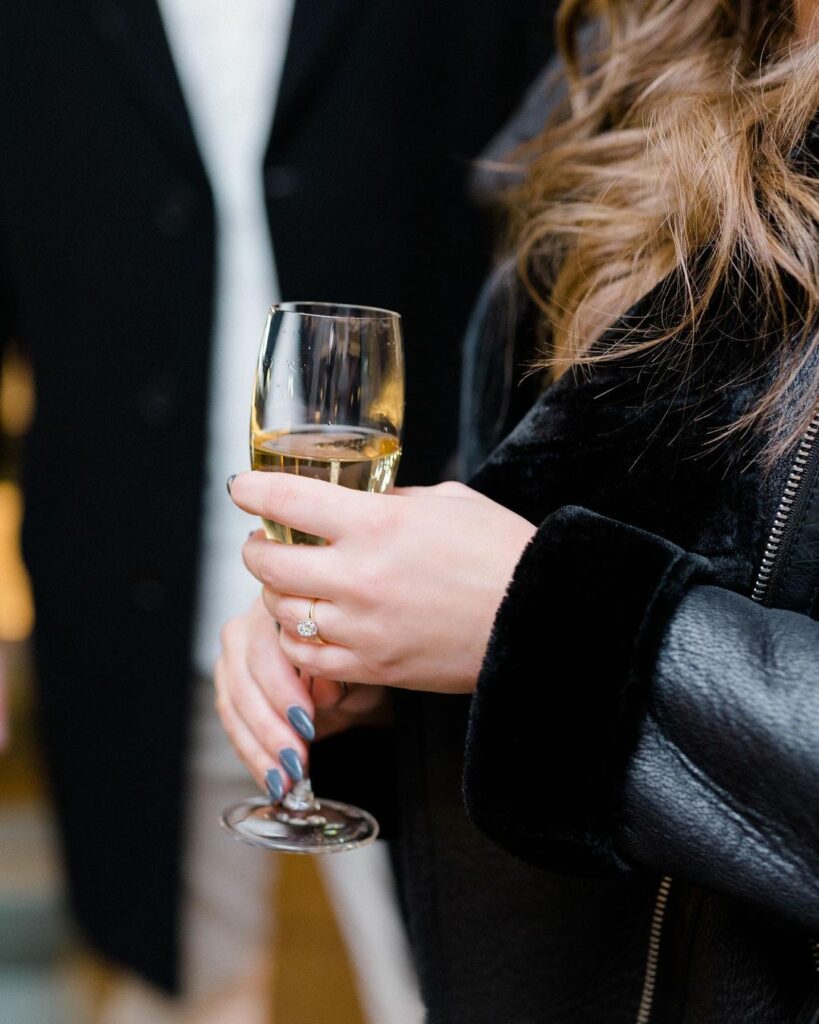 While this is enough to see the format of the ring and the approximate size of the center stone, we're hoping that we get some more detailed pics soon.
What style setting is Hailie Mather's engagement ring?
Hailie's ring is a classic yellow gold solitaire, wit what appears to be yellow gold prongs.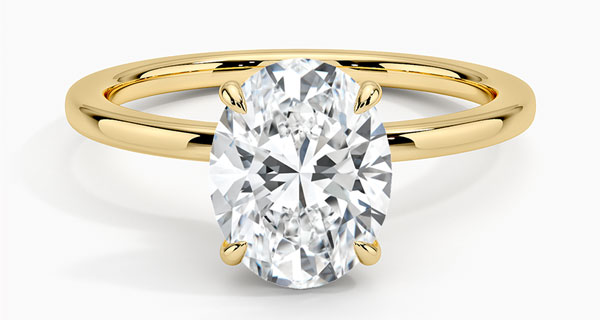 Solitaire rings are popular for a couple of good reasons. The elegant design lets the center stone take pride of place with no distractions. Being such a classic design, they also tend to be extremely well-priced, which means that there is more budget left for an incredible center stone.
What shape is Hailie Mather's engagement ring?
The center stone of Hailie Mather's engagement ring is a classic, oval shaped diamond.

Oval diamond engagement rings are an increasingly popular option for people who want all the benefits of a round brilliant engagement ring (amazing sparkle) but want something a little bit different.
A huge plus with an oval diamond engagement ring is that it has nearly all the best bits of a round engagement ring but is priced much lower. It's basically an elongated round brilliant, so does an excellent job of reflecting light back to your eyes, making the diamond sparkle brilliantly.
How many carats is Hailie Mather's engagement ring?
While it can be hard to gauge the exact carat weight of an oval diamond as two oval diamonds with the same weight can look very different, we'd estimate that Hailie's ring is around 2 carats.
How much did Hailie Jade Mathers's engagement ring cost? And what's it really worth?!
There's no word on the price Evan paid just yet, but it's like that the ring cost somewhere between $20,000 – $40,000.
An average quality natural diamond can cost anywhere from around $20,000: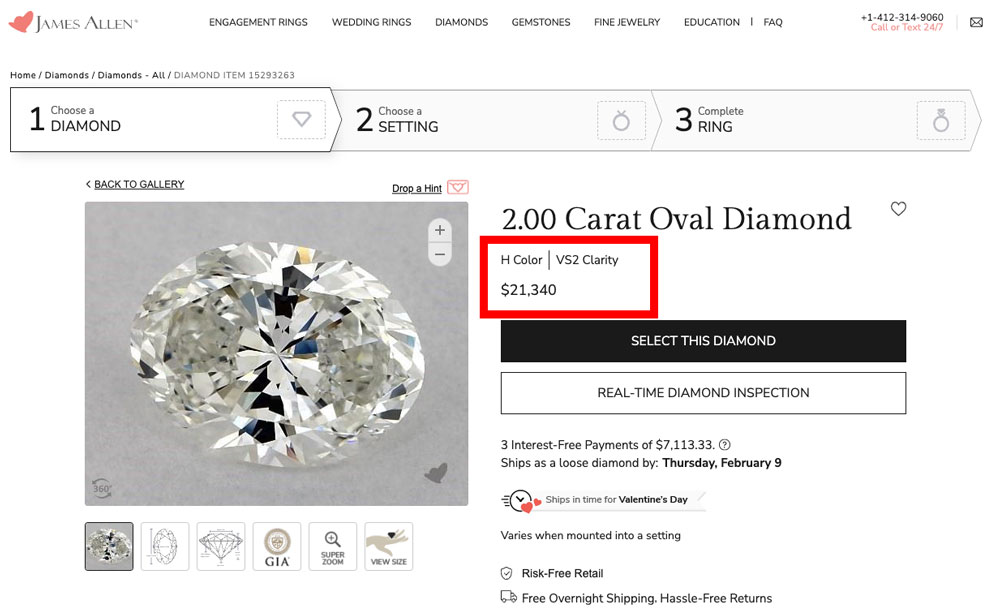 If Evan plumped for the highest color and clarity for Hailie's diamond, this would push the price up to around $40,000: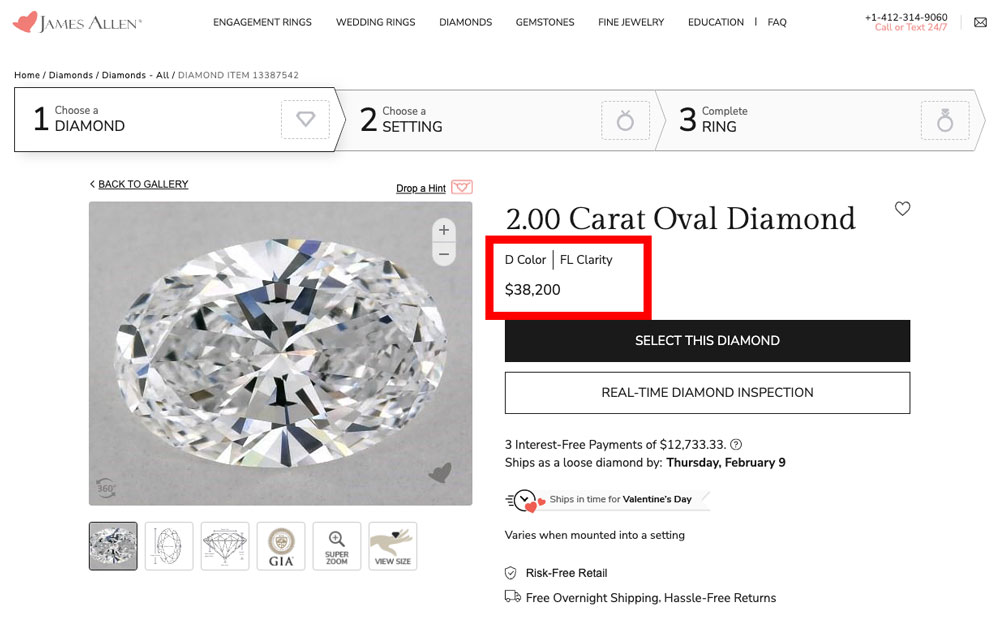 A simple yellow gold setting usually runs from around $500 – $1200, depending on how the ring has been made, the purity of the gold and the brand that the ring is being bought fro.
Hailie Mather's Engagement Ring Copy
Oval solitaires with a slim band are a classic style and one that most jewelers will be able to provide.
We like this version from newcomers Wove, which offers a beautifully slim band and delicate prongs, which allows the center stone itself to stand out.