Tiffany Schlumberger Sixteen Stone Ring
---
Tiffany & Co. is globally recognized as a premier luxury jeweller – known as much for its iconic blue boxes as its high-quality diamonds.
In this article we take a look at the iconic Tiffany Schlumberger Sixteen Stone Ring – what sets it apart, how to accurately evaluate its condition and price, and ultimately how to find the best deal, whether you're considering purchasing one or contemplating parting ways with your own.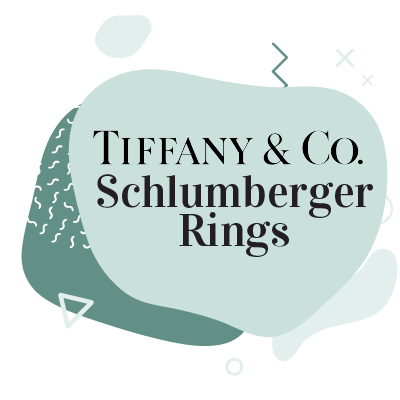 Jean Schlumberger: A Maestro of Jewelry Design
Before we look at the Sclumberger 16 stone ring itself, it's worth taking a moment to learn more about the ring's designer – Jean Schlumberger.
Considered by many to be a visionary, Schlumberger was a French jewelry designer who was celebrated for his flamboyant and imaginative style. He joined Tiffany & Co. in 1956, establishing a partnership that has resulted in many iconic jewelry pieces.
Schlumberger's career saw him crafting pieces for celebrity clientele including Jackie Kennedy, who adored his enamel 'Jackie bracelet', and Audrey Hepburn. One of his most unique creations is the 'Bird on a Rock' brooch, showcasing his flair for integrating nature's beauty into his designs.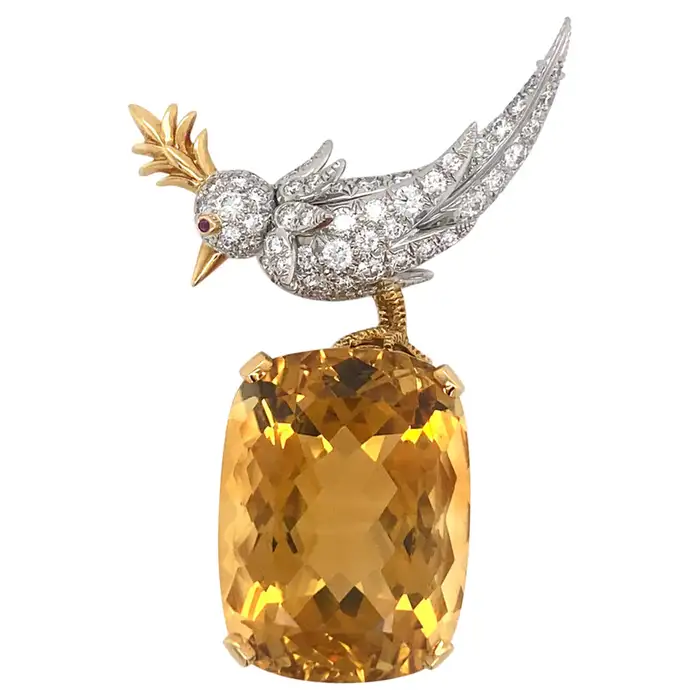 Design and Craftsmanship of the Sixteen Stone Ring
The Tiffany Schlumberger Sixteen Stone Ring showcases Schlumberger's ingenuity and the commitment of Tiffany & Co. to craftsmanship.
Its design features 16 round brilliant diamonds set in platinum 'X' motifs on an 18k gold band. This delicate balance between the warm gold and sparkling diamonds results in a dynamic and unique creation.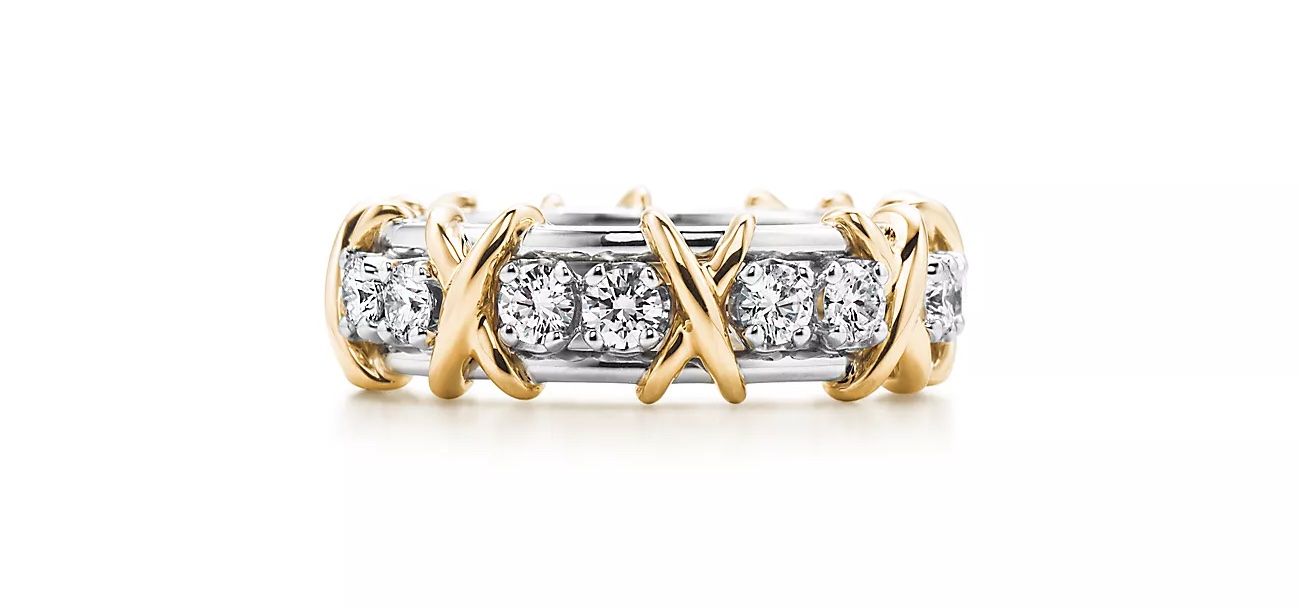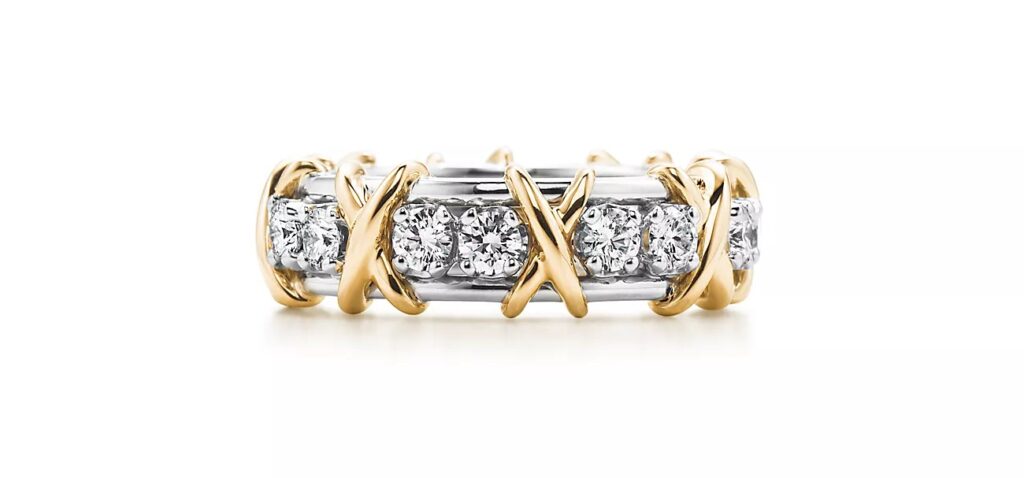 Total carat weight of the diamonds in a 16 stone ring is 1.14tcw, which means each individual diamond is just over 0.07 carats (or '7 points') in weight.
Clarity for the diamonds can range from IF to VS1, so no inclusions will be visible.
Surprisingly, the color for the diamonds used can range from D (the top grade) to I (towards the bottom of the 'near colorless' grade).
When I asked Tiffany & Co. about this, they said that the diamonds would be color-matched as closely as possible within the ring: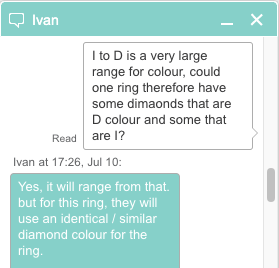 Sixteen stone rings are also available with other gemstones, including tsavorites, pink sapphires and blue sapphires:


Each of these gemstones can be paired with yellow gold, white gold or platinum to bring a new dimension to the classic sixteen stone ring.
Another iconic Tiffany ring collection is the Tiffany Soleste Ring, read more in the article on the link.
Resizing Tiffany 16 stone rings
One thing to be cautious about when choosing a Tiffany 16 stone ring is that they cannot be resized due to their design.
Like eternity rings, the diamonds are evenly spaced to work to a specific circumference and the ring cannot be made smaller or enlarged without changing the circumference and therefore altering the spacing between the diamonds.
It's therefore very important to be 100% sure of the size that you need before making your purchase.
Tiffany Schlumberger Sixteen Stone Price
The classic Tiffancy Schlumberger sixteen stone ring with diamond and set into rose gold is currently priced at $11,900: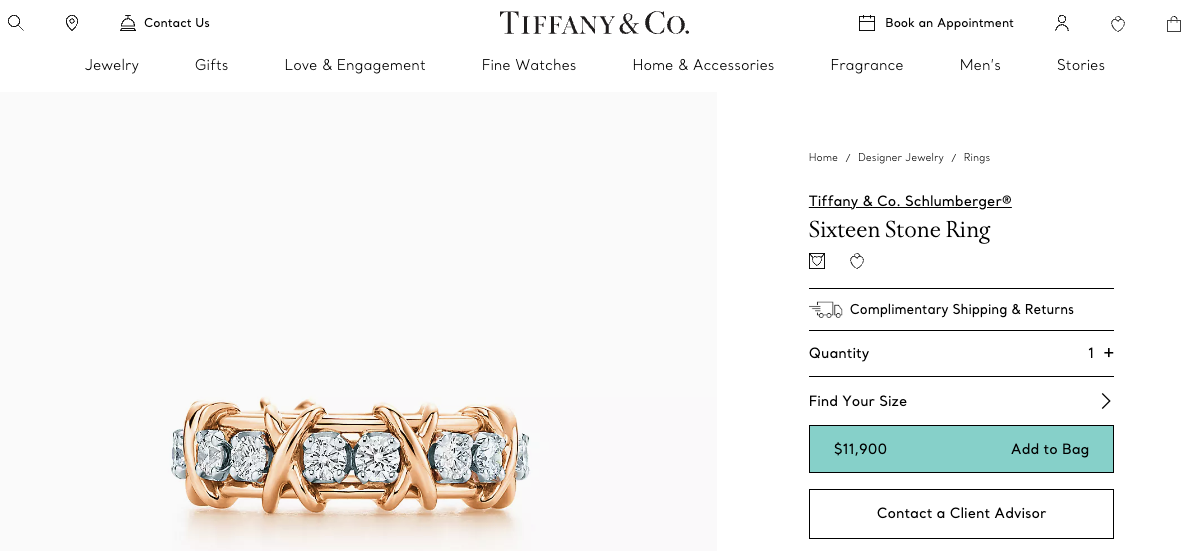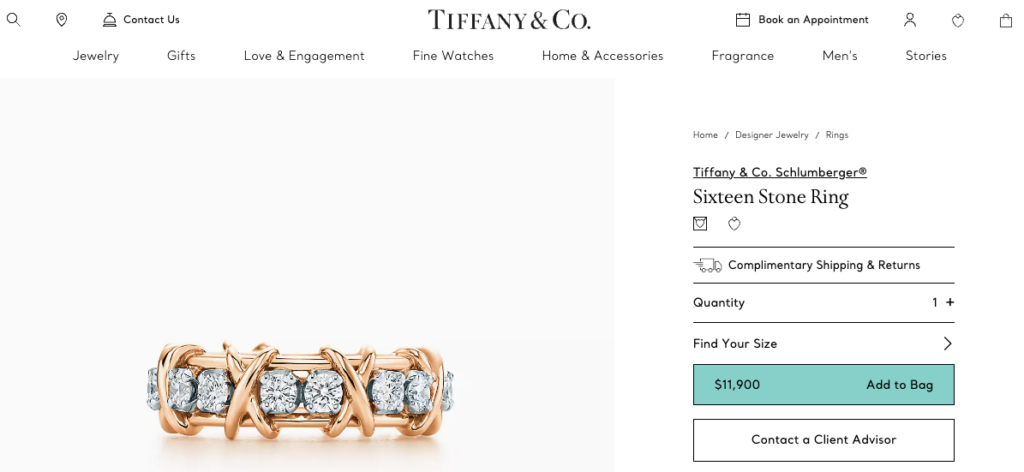 Changing the precious metal used or the gemstones featured will alter this price, but not by a huge margin.
Currently the least expensive 16 stone ring available is the diamond and tsavorite 18k gold version, which is priced at $9,950, while the most expensive is the diamond and platinum combination which is priced at $12,700.
Buying a Tiffany Schlumberger Sixteen Stone Ring
There are many options to purchase the Schlumberger Sixteen Stone ring, whether that's directly from Tiffanys, or another jeweller in store or online, and there's also the option to buy a pre-owned ring if you don't have the budget for a new one.
We'll take you through the different choices below.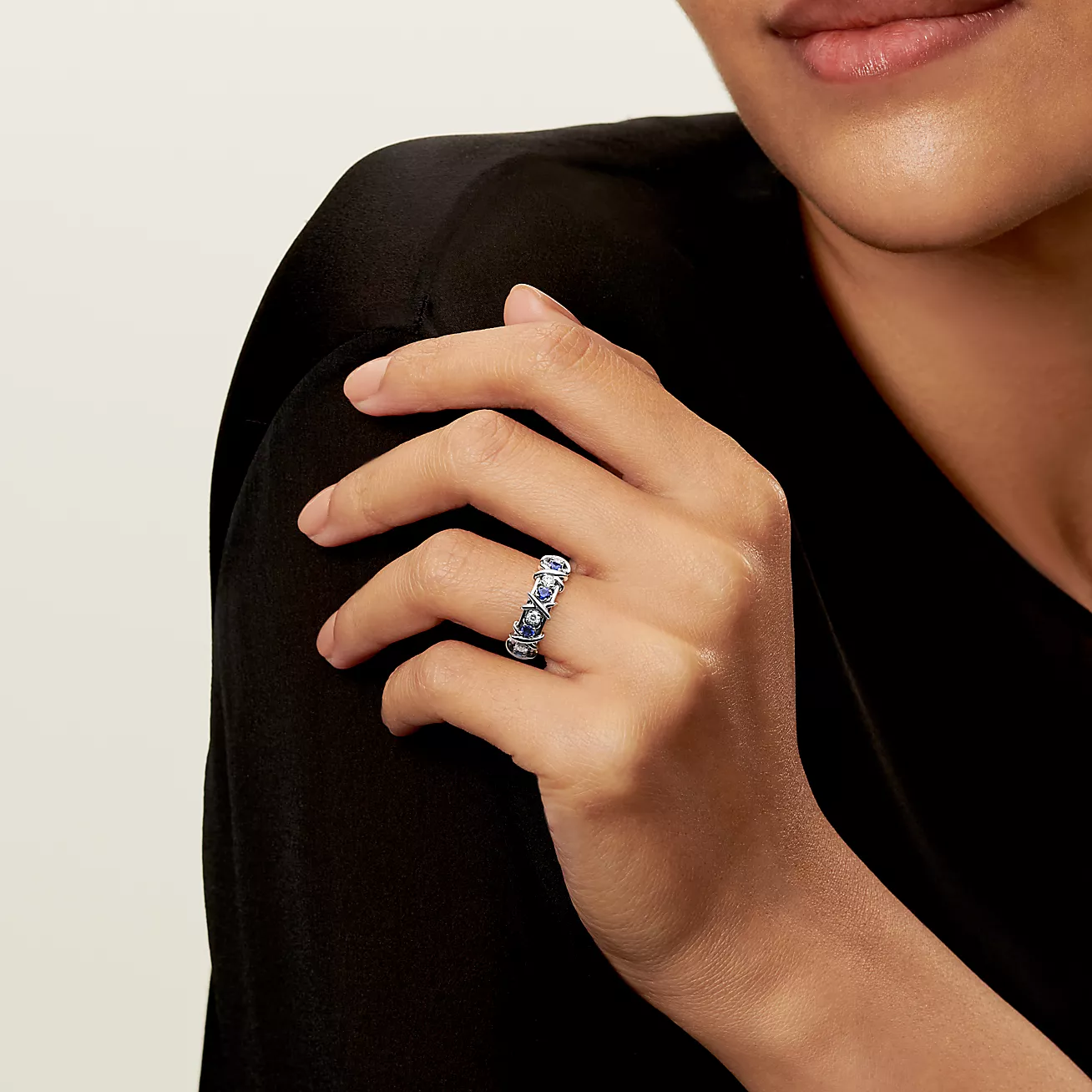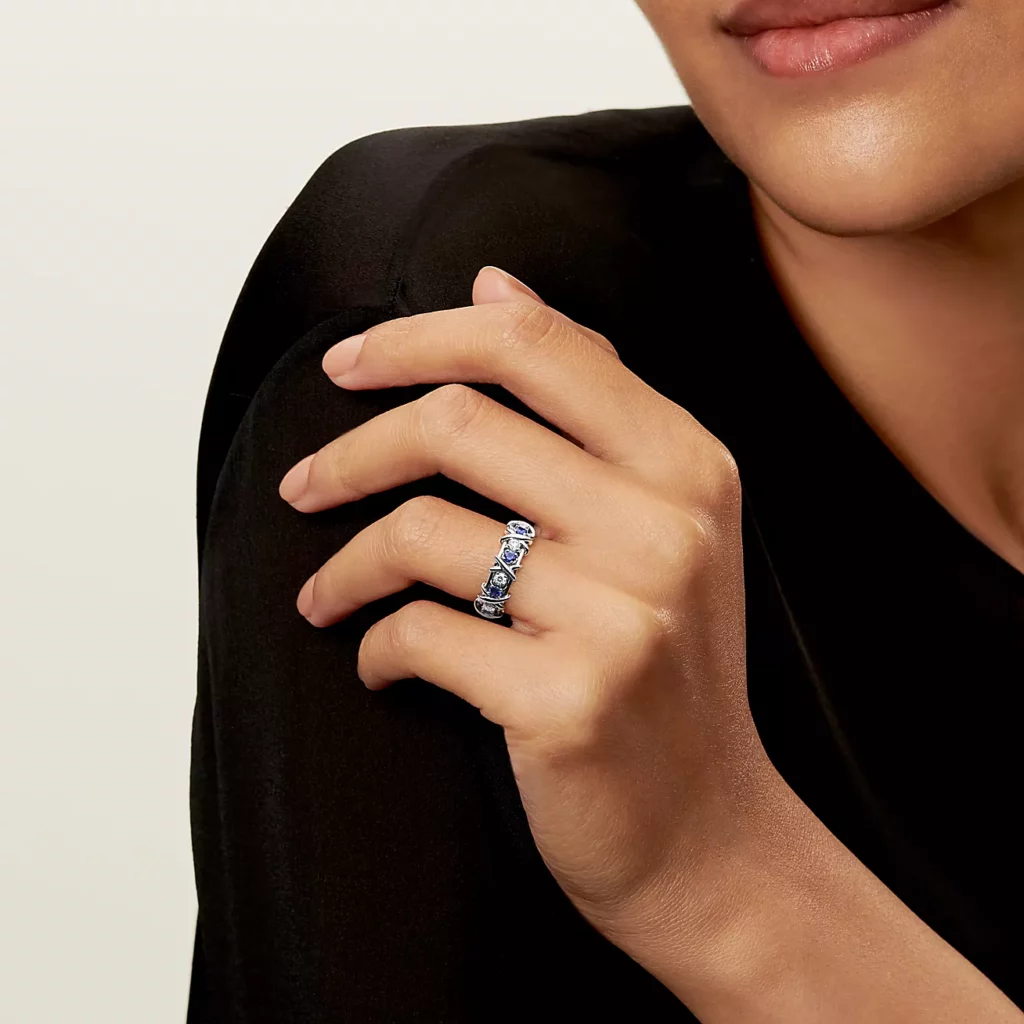 Tiffany & Co has 94 official stores across the US, in 80 cities, which allow you to view and try on sixteen stone rings yourself.
Part of the pleasure of owning Tiffany & Co. jewelry is the in-store experience, and you can find the closest Tiffany store to you using the store locator on the Tiffany website.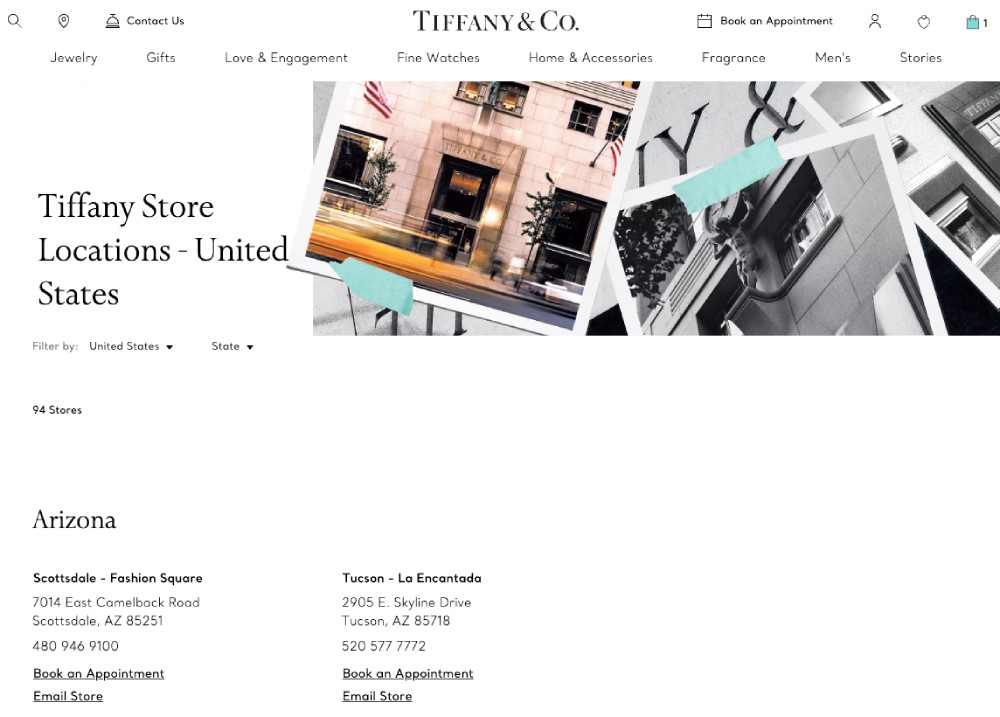 The Tiffany website itself is also an excellent option to buy a 16 stone ring, if there is no physical store within a convenient distance.
Buy a sixteen stone ring online offers the full range of current collections, with complimentary postage within the continental US and a 30 day return policy.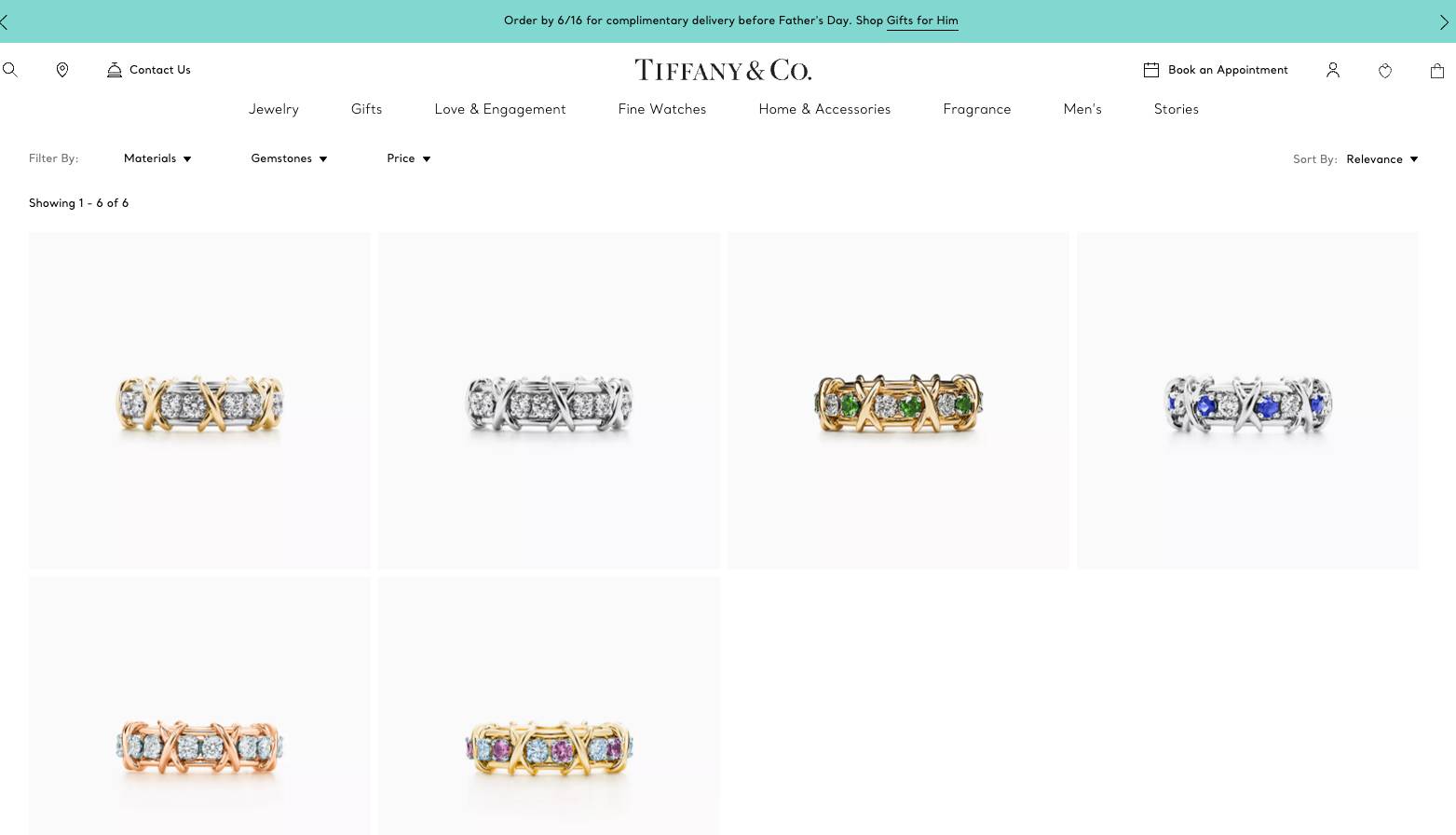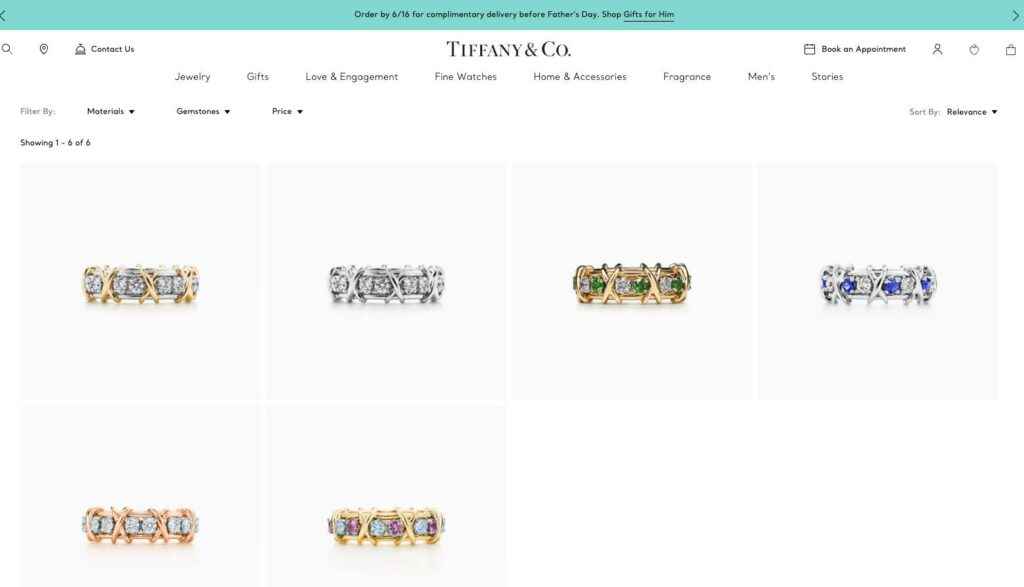 Another option is to buy from a specialist in pre-owned Tiffany jewelry. Jewelers like The Diamond Oak offer diamond and 18k sixteen stone rings from $7,500 :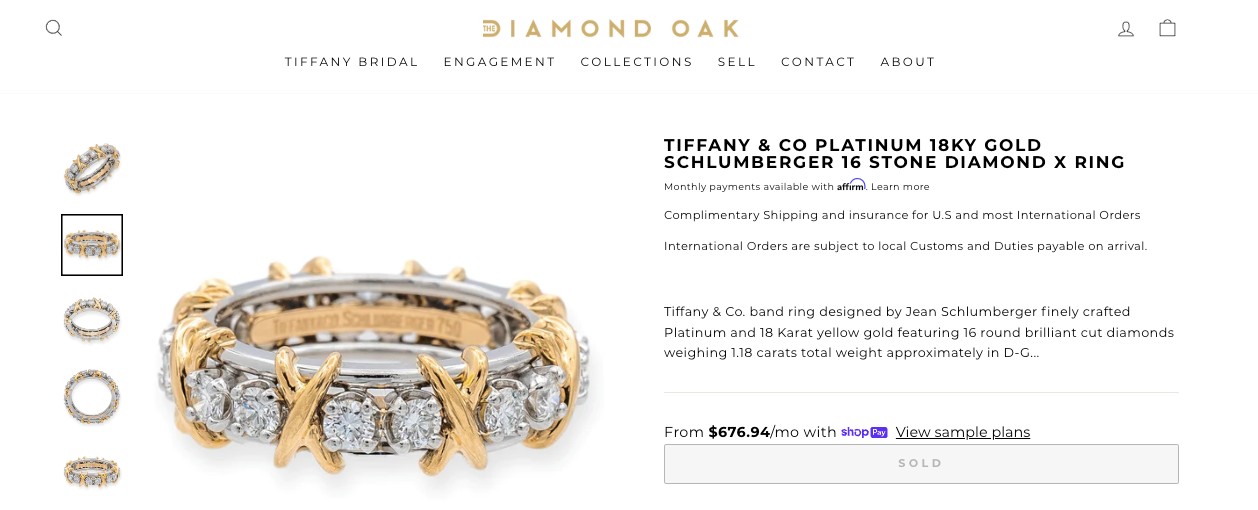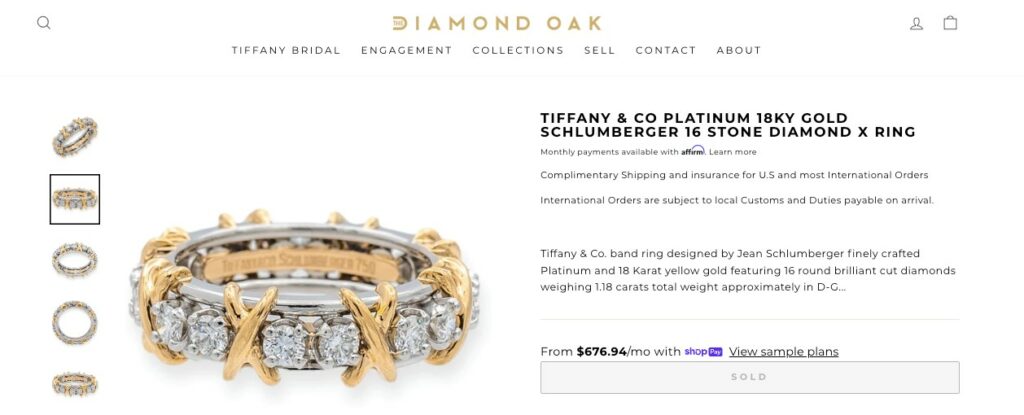 This could be a potential saving of around $4,000 over buying new, for a ring that has been reconditioned to 'as new' condition.
Assessing the Condition and Value of a Tiffany Schlumberger Sixteen Stone Ring
For both buyers and sellers, understanding the condition and value of the Tiffany Schlumberger Sixteen Stone Ring is crucial.
The condition of the ring can have a significant impact on its attractiveness and overall market value, but also serves as an indicator of the ring's authenticity and its historical journey.
The Ring's Condition
The condition of a ring is most apparent in signs of wear and tear. These include scratches and dents on the metal and any chips or cracks in the diamonds.
Inspecting for authenticity is another important step. Look for hallmarks, signatures, serial numbers, and potentially accompanying certificates, which should be present on genuine Tiffany & Co. pieces.
A Schlumberger Sixteen Stone Ring, for instance, should have the Tiffany & Co. hallmark and Schlumberger Studios stamp: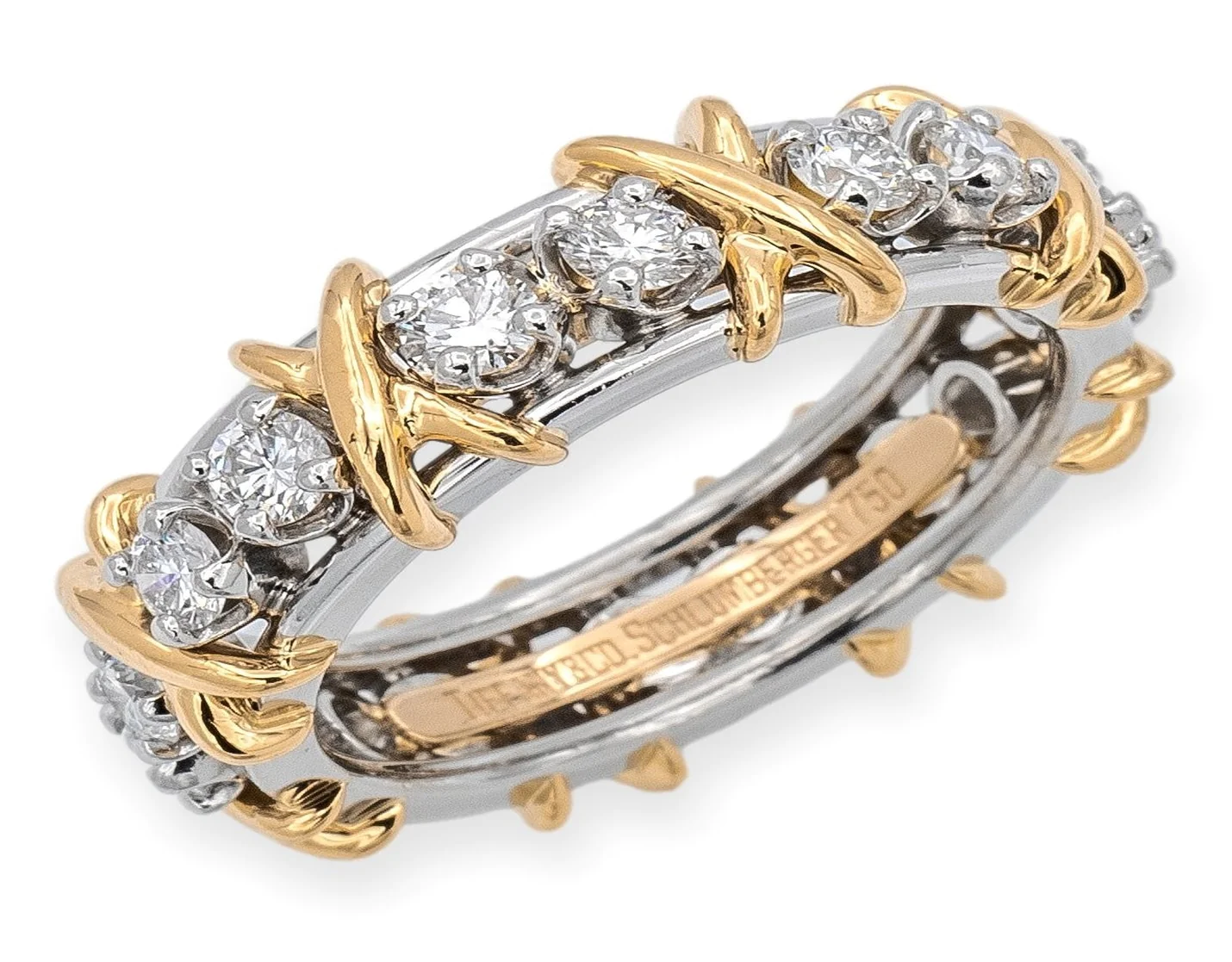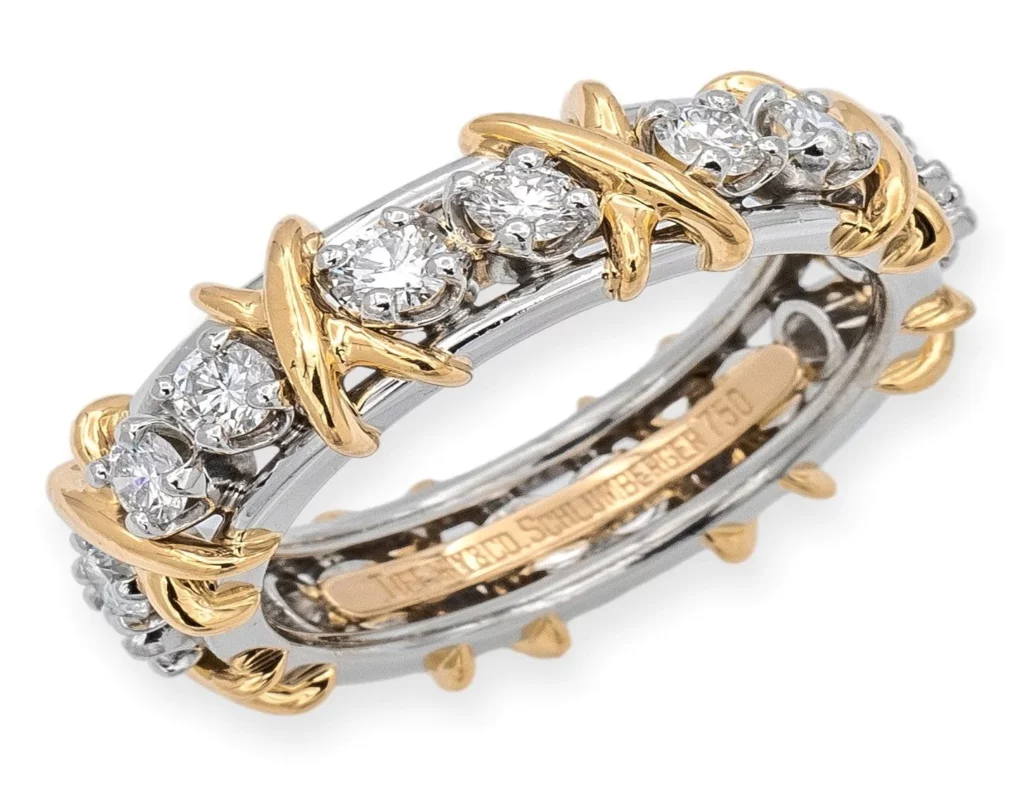 Understanding the piece's history is also crucial. Provenance, original receipts, or prior appraisals can shed light on the ring's background, providing valuable context to the piece's life story.
It's smart to prepare a list of questions to ask the seller regarding the ring's condition, provenance, and certification. This will help ensure the authenticity of the ring and that it meets your standards.
Selling a Schlumberger Sixteen Stone Ring
We have a whole post about selling Tiffany rings and other jewelry, but the key thing to know if you have a sixteen stone ring that you are looking to sell is that you have several options available to you – online platforms such as eBay, pre-owned jewelers like Diamond Oak, pawn shops, or even private parties can all be valid options.
When choosing an outlet, consider factors such as reputation, security, convenience, and fees. Online platforms like eBay might give you a larger audience, but might come with more risk and fees.
Pre-owned jewelers like Diamond Oak can provide a secure, convenient way to sell pre-owned Tiffany rings, often offering attractive prices. Diamond Oak stands out for its reputation, reliability, and they specialize in a vast range of beautiful, authentic pre-owned Tiffany rings available.
Preparation for Selling
Before you begin the transaction process, adequate preparation is key.
Start by conducting thorough research on the current market for Tiffany Schlumberger Sixteen Stone Rings. Establish a realistic expectation of return. Depending on the condition of your ring, it's likely that you will receive around 40-50% of the appraised value as a selling price.
If selling, consider getting a professional appraisal of your ring and ensure the ring is properly cleaned for presentation. High-quality photos or videos can be instrumental in showcasing your ring's features and condition. Likewise, a well-written description detailing the ring's attributes and history can be compelling for potential buyers.
If you're ready to take the next step to buy or sell, visit Diamond Oak today to explore their collection of Tiffany Schlumberger Sixteen Stone Rings
Visit Diamond Oak here