Kristen Stewart's engagement ring
The ultimate guide to Kristen Stewart's unique ring
Ringspo is reader-supported, which means we may receive a commission if you click a link to a retailer & subsequently make a purchase.
We feature links to several retailers to help readers find the one that is the best fit for them. Find out more about how Ringspo works here.
Kristen Stewart's engagement ring is sleeker than any vampire. In November 2021, the Twilight actress went on SiriusXM's "Howard Stern Show" to officially confirm her engagement to girlfriend of three years, writer and actress Dylan Meyer. Stewart had been rocking the ring while on a promotional tour for her latest film, Spencer, but it was so minimalist and low-key that it took a while for people to pick up on!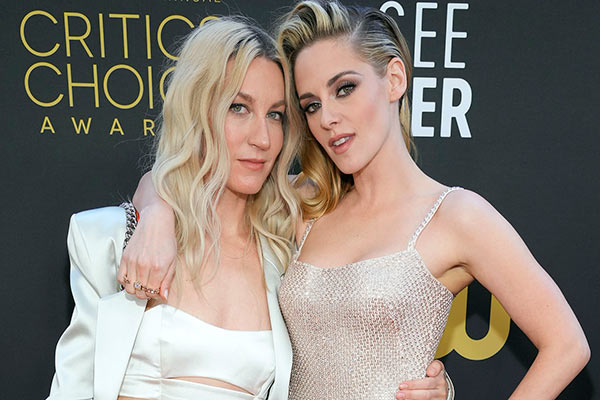 The glowing couple have been together since 2019, but first met back in 2013. Dylan is a writer and actress who is known for the films Moxie, Rock Bottom and An American Pickle. The two have kept their relationship details relatively private, but Stewart has repeatedly gushed that she couldn't wait to get married to Dylan as far back as 2019.
If you are looking for all the details about Kristen Stewart's engagement ring, you've come to the right place!
You'll find out:
What style Kristen Stewart's engagement ring is
How much Kristen Stewart's engagement ring is worth
How to get the look for yourself!
Kristen Stewart's engagement ring pictures
While she hasn't been shy about wearing her engagement ring out and about in public, Kristen never shared any official photos of it. From this red-carpet photo, we can see that it appears to be white gold or platinum though, and is a chic plain band.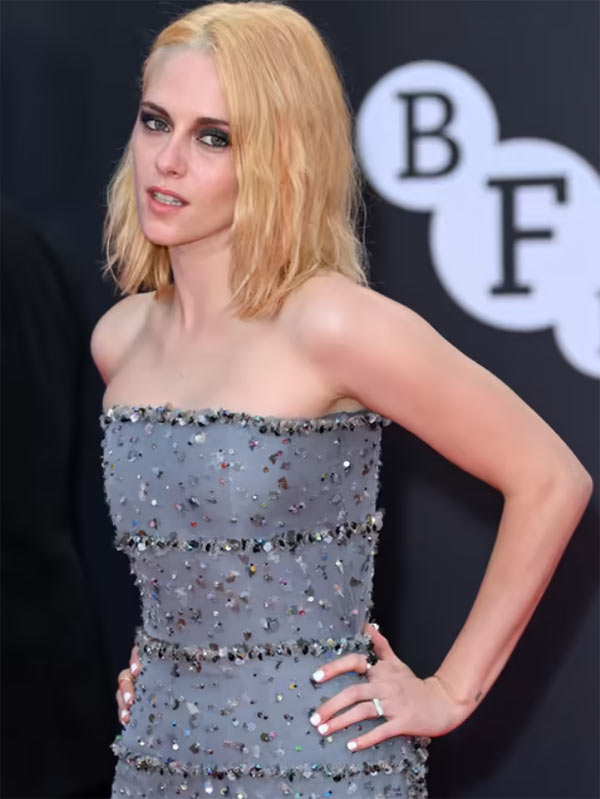 In this photo we get a closer look and can see that the band is squared off and appears to have a nice, brushed finish.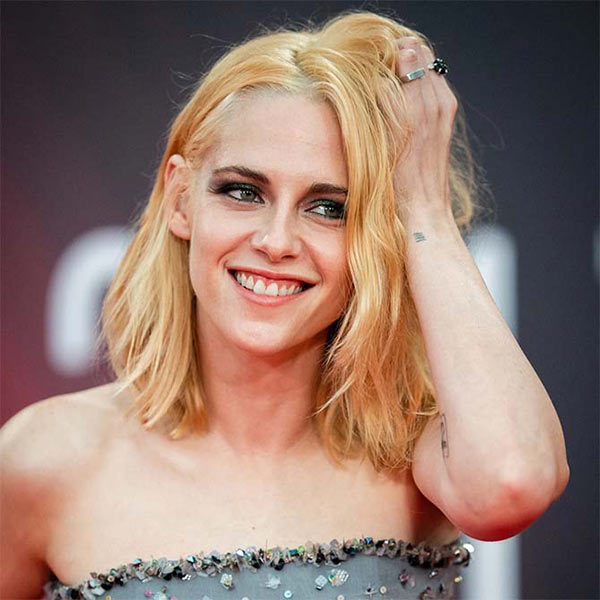 What style setting is Kristen Stewart's engagement ring?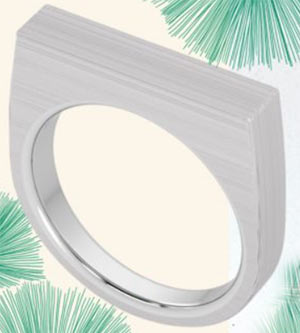 Kristen's engagement ring is a wide, brushed platinum band with a flat front, giving a modern twist on a classic style. While of course there's always a place for shimmering diamonds and gems, when it comes to engagement rings and personal style, sometimes the impact of a strong minimalist piece just can't be matched.
Platinum is the rarest metal that is commonly used to make engagement rings, but it's also one of the most popular – it's a mix of beauty and durability is a great metaphor for marriage.
Aside from its beauty, one of the best things about platinum engagement rings is their durability. As the platinum used in jewelry is nearly 100% pure, you get all of the best properties of platinum, as well as the properties of the metal that it's alloyed with.
So, while white gold engagement rings need to be replated every couple of years with the rhodium that covers them and keeps them white, platinum won't lose its color, won't tarnish, and won't need to be taken into a jeweler for a repair regularly.
How much did Kristen Stewart's engagement ring cost? And what's it really worth?!
Kristen Stewart's ring cost $2,500, a far cry from most celebrity rings we cover here. However, it's possible to get all of the style of Kristen's engagement ring, for even less, by opting for white gold instead of the pricier platinum.
The most obvious difference between platinum and white gold is the price. Although the price of platinum has come down in recent years, the raw material is about 30 times rarer than gold, and rarity inevitably results in an increased price.
Added to this, platinum engagement rings use a much higher percentage of platinum than gold rings, so as well as using a more expensive metal, more of it is used. And lastly, platinum is more difficult to work with. It has a much higher melting point and is more difficult to bend and hammer than gold, so the workmanship costs are higher.
All of these points contribute to making platinum more expensive than white gold. And the bigger and blingier the setting you choose, the more platinum will be needed, which means that the difference in price is greater.
This very similar ring from one of my recommended retailers goes for $1,450 in platinum.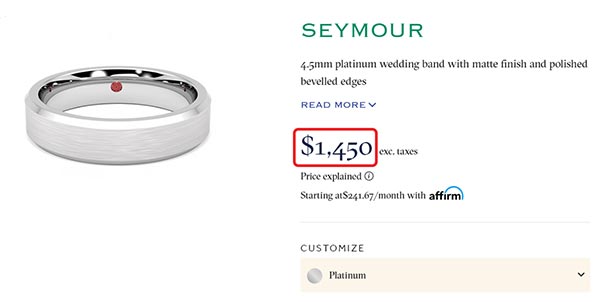 The very same ring created in white gold is $125 less.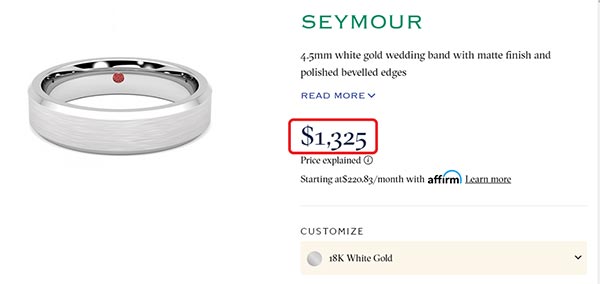 Kristen Stewart's Engagement Ring Copy
This striking ring crafted in brushed platinum, captures Kristen's alternative style perfectly. The best part is, due to its minimalistic design it's very easy to copy for yourself! Here are two great options to claim some it girl flair for yourself.
The first is a very close match – a thick platinum band with a brushed finish.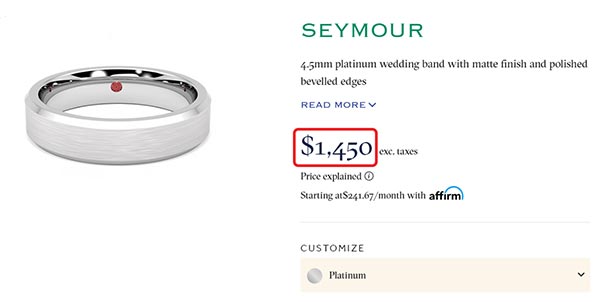 Click here to find out more information about this 4.5mm platinum wedding band with matte finish and polished beveled edges from my recommended retailer Taylor & Hart.
Next up we have an added touch of sparkle for those wanting a sleek look with just a little bit of glam. This ring features small diamonds set into a thick platinum band.

Click here to learn more about this Platinum 4 mm Bezel Set Zig-Zag Diamond Wedding Band from my recommended retailer James Allen.