Is Brilliant Earth Legit?
---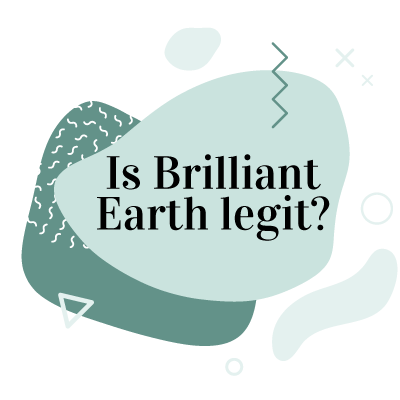 We've also written a detailed Brilliant Earth review here if you want some further reading.
Brilliant Earth's rating at the Better Business Bureau
Brilliant Earth currently has an A+ Accreditation with the Better Business Bureau, and has been accredited since 2/20/2007: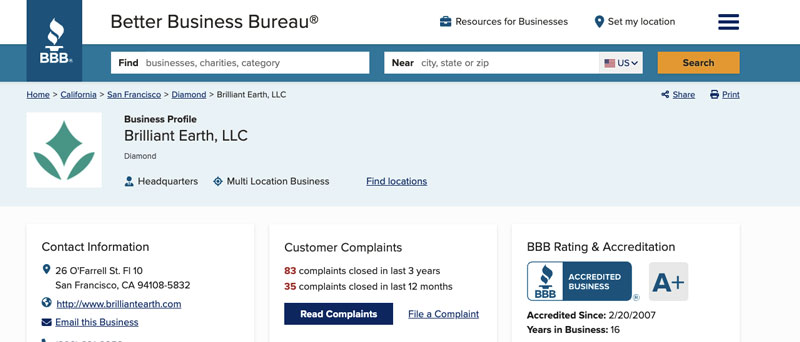 Brilliant Earth's history
Brilliant Earth was founded over in 2005, by Beth Gerstien and Eric Grossberg. Beth was looking for a ring with her fiancé Alex and found there wasn't any options to buy a sustainability sourced engagement ring. Beth team up with her Stanford business school classmate Eric, and together they founded Brilliant Earth.
They believed that they could help people in developing countries by setting up responsible sourcing networks and growing the local community and economy.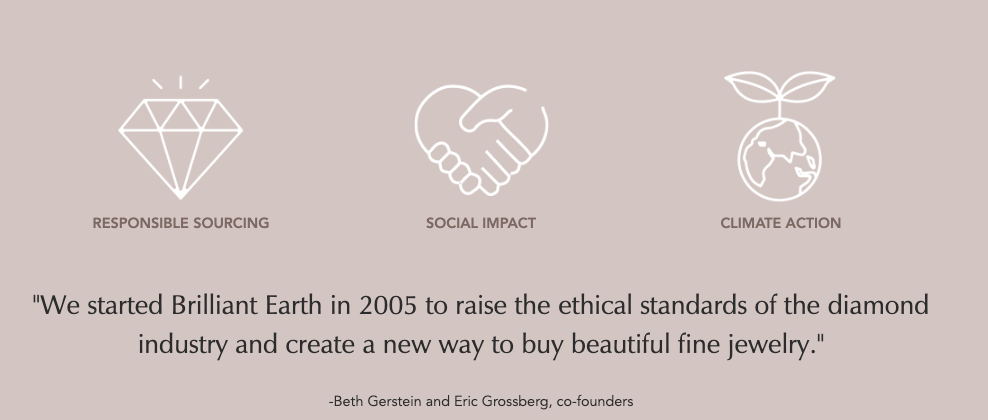 They started in San Francisco, and now have 21 retail location across the US. They are also one of the fastest growing ecommerce jewelers in the world, and the leader in responsibly sourced, ethical jewelry.
Brilliant Earth is now a publicly traded company
In September 2021, Brilliant Earth went public and listed on the Nasdaq, with an IPO worth $115 million. Read about their public float in a Forbes article here.
You can see the current share price below:
For any business to be listed on an exchange, a significant amount of due diligence is required, giving credence to the fact that Brilliant Earth is a legitimate company.
Brilliant Earth's approach to sourcing
Brilliant Earth's positioning is 'beyond conflict free', which means they they aim to source their diamonds from suppliers and mines that have the highest standards in human rights and minimize environmental impact.
To ensure that the diamonds are sourced from where they claim to be sourced from, Brilliant Earth are one of the pioneers of blockchain technology that allows you to see exactly where it was mined and manufactured.
If ethical sourcing aligns with your values, it's definitely worth reading more about Brilliant Earth's responsible sourcing here.
As well as responsible sourcing, Brilliant Earth use recycled precious metals for all of their jewelery, and have set up multiple initiatives around the world to give back, including building a mobile school in the Republic of Congo and donating to Feeding America to support hunger relief.
You can read more about the Brilliant Earth's positive impact here.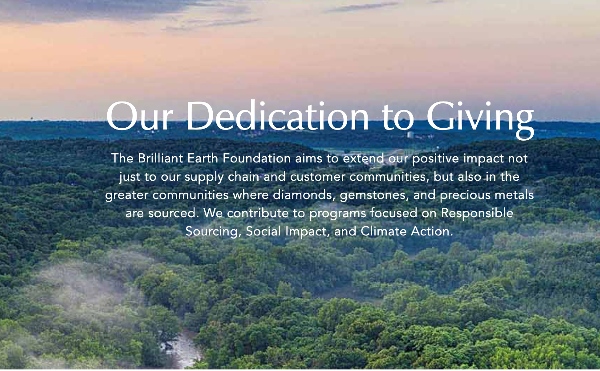 Top Ethical Choice Why we recommend Brilliant Earth:
Brilliant Earth are an excellent choice for the conscious consumer.
If you care about where about where products come from and the effect that they have on the earth, it should be an easy decision to choose Brilliant Earth for your diamond ring.
Blockchain-tracked diamonds are a great innovation that allows you to understand the provenance of your stone
Impressive sourcing policies.
Excellent selection of beautiful and on-trend settings
Very well priced, even compared to larger online jewelers
Excellent service guarantees
Brilliant Earth Partnerships
A good vote of confidence for any organisation is whether other, legitimate organsations are happy to partner with it. Organisations that Brilliant Earth partners with include:
Gemological Institute of America
International Gemologial Institute
Forest Stewardship Council
Carbonfund.org
GIA (Gemological Institute of America)
All Brilliant Earth diamonds are real diamonds, with the majority of Brilliant Earth's diamonds are certified by the GIA. They verify the 4 C's (cut, color, carat and clarity) of each individual diamond.
They are generally known as the most reputable diamond certification in the industry as they have the strictest standards. We would definitely recommend the GIA above all other grading labs.
IGI (International Gemological Institute)
The IGI are another third-party diamond grading laboratory. They also verify a diamond's standards in the 4Cs, and are used by most jewelers for lab-grown diamonds.
Read related article: Are Brilliant Earth Diamonds Real?
FSC (Forest Stewardship Council)
Brilliant Earth use wood sourced from FSC certified forests for their unique ring boxes. To achieve FSC certification, forests must be managed responsibly, and they must meet standards across 10 different criteria covering areas like preserving biodiversity, benefiting the local community and economic viability.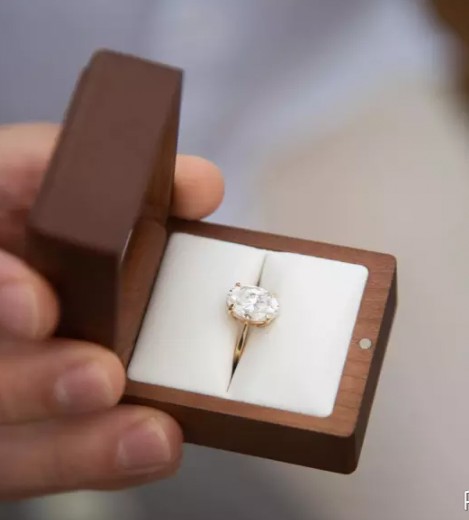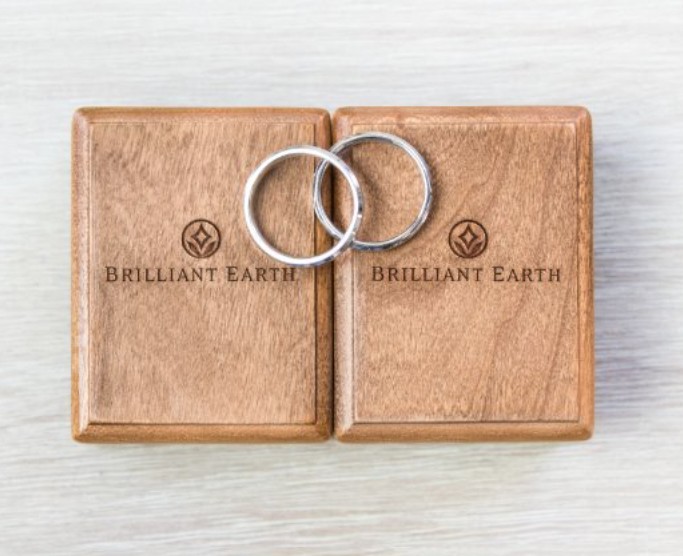 Carbonfund.org
Brilliant Earth are a certified Carbonfree company, they offset their emissions that they cannot eliminate by partnering with Carbonfund.org to contribute to rainforest conservation projects in Brazil.
Read related article: Brilliant Earth refund policy
Brilliant Earth reviews
The ultimate test of legitimacy are the reviews that a company gets. So we've done a round up of the reviews we've found around the internet.
People normally usually only review something if they are really unhappy or over the top happy, so these results should be taken with a grain of salt. However most show that people are generally happy with the jewelery and customer service from Brilliant Earth.
The Knot
Brilliant Earth have a rating of 4.3 out of 433 reviews on wedding website The Knot.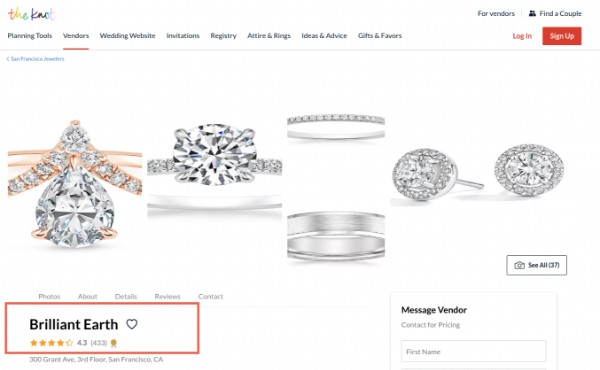 The Wedding Wire
Brilliant Earth have a rating of 4.5 out of 482 reviews on wedding website Wedding Wire.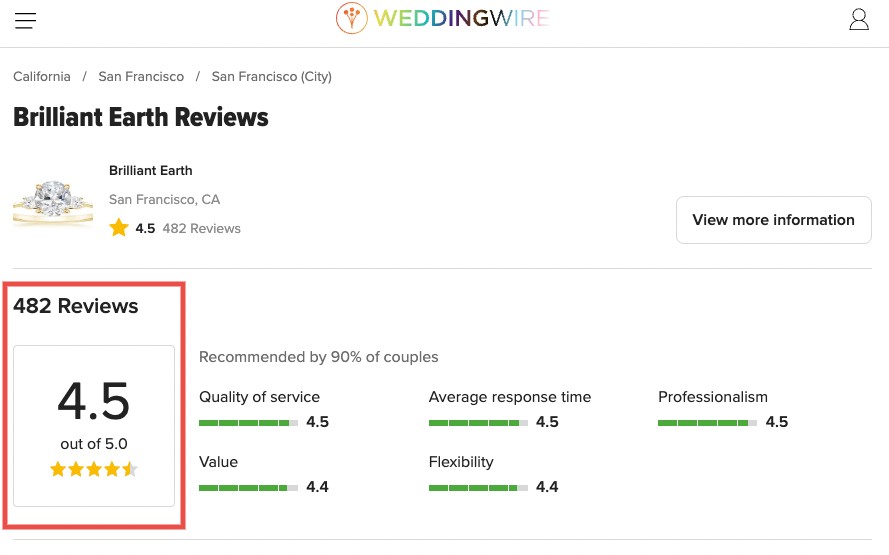 Yelp
Brilliant Earth have a rating of 4 out of 900 reviews on Yelp.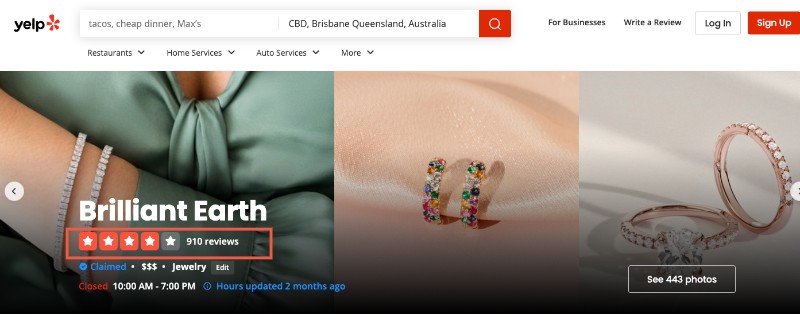 Google
Their San Francisco store on Google, gets 4.1 out of 306 reviews.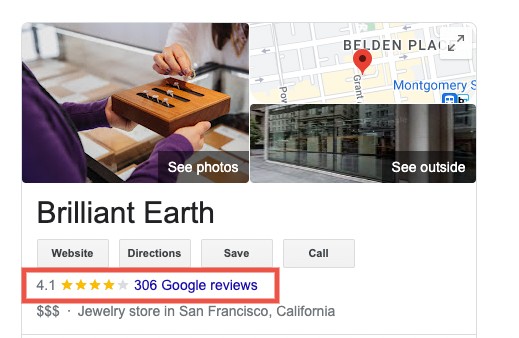 Brilliant Earth
On the Brilliant Earth website, they have 5 stars from over 10,000 reviews, pulled in from various sources
Click here read Brilliant Earth reviews in more detail.


The original question of this article was:
Is Brilliant Earth legit?
From reviewing the company's background, the thousands of positive reviews and our own personal experience of helping a significant number of people buy from the company, we can confidently say: Yes, Brilliant Earth is legit.