David Yurman Bracelets: A Guide for Buyers and Sellers
---
David Yurman's signature line of bracelets epitomize both timeless elegance and modern aesthetics.
Whether you're considering buying a new David Yurman bracelet, from a pre-owned retailer or selling your David Yurman piece, this guide aims to equip you with essential knowledge to ensure you get the best possible deal.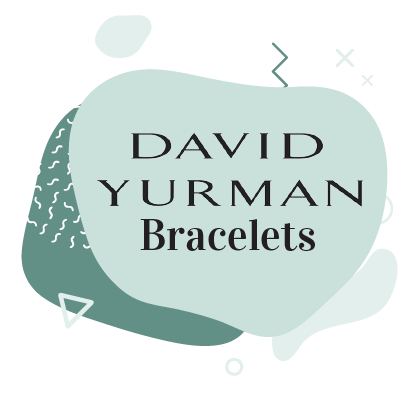 What Makes David Yurman Bracelets Unique and Valuable?
David Yurman's journey to becoming a globally-recognized jewelry designer is a testament to artistic vision and innovation. Starting his career as a sculptor, David met his wife, Sybil, a talented painter. Their combined creative force culminated in their first iconic piece: the Cable bracelet, launched in 1983.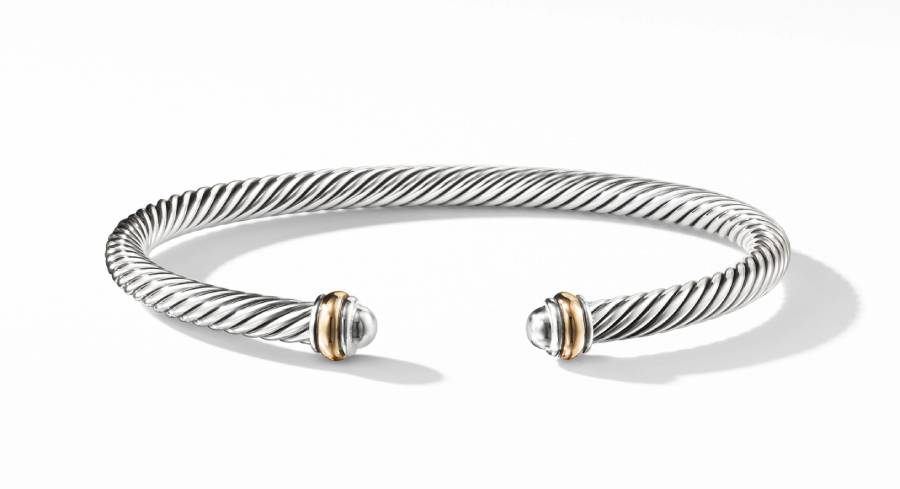 Its signature helix design, decorated with gemstone finials (the domes at the end of , redefined jewelry design aesthetics, showcasing the craftsmanship that David Yurman bracelets came to be known for.
David Yurman's bracelets have evolved over the years, experimenting with different materials, colors, and gemstones. Their repertoire expanded to embrace sterling silver, gold, titanium, and other precious metals, underscoring the brand's commitment to quality and luxury. The choice of gemstones – diamonds, pearls, turquoise, and more – demonstrate their eye for the finest materials, sourcing only the most vibrant and quality stones.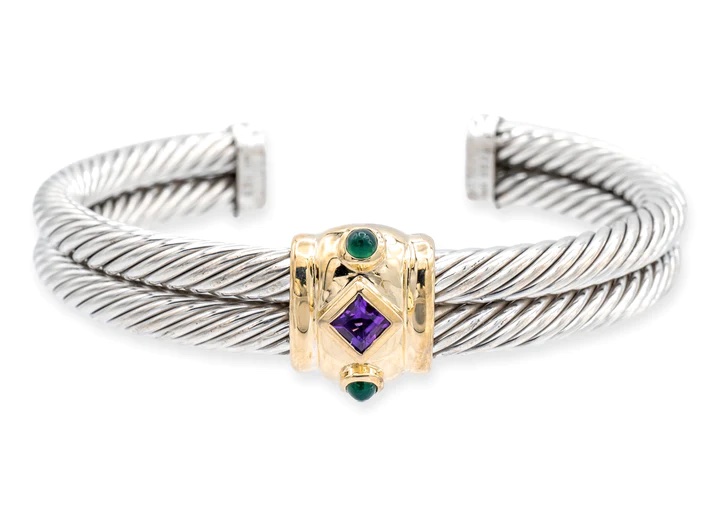 David Yurman Bracelet Buying Guide
While the cable bracelet remains the original and best-known David Yurman bracelet, the brand now offers a wide range bracelet styles for both men and women, each with a unique charm and signature touch.
Here's a rundown of some of the key categories:
Cable Bracelets: Characterized by twisted metal wires in various widths and finishes, these are signature David Yurman pieces.
Cuff Bracelets: These wide, open-ended bracelets work beautifully as standalone pieces or when stacked with others. At the time of writing, David Yurman offers 199 different styles of Cuff bracelets, with a variety of designs, widths and precious metals used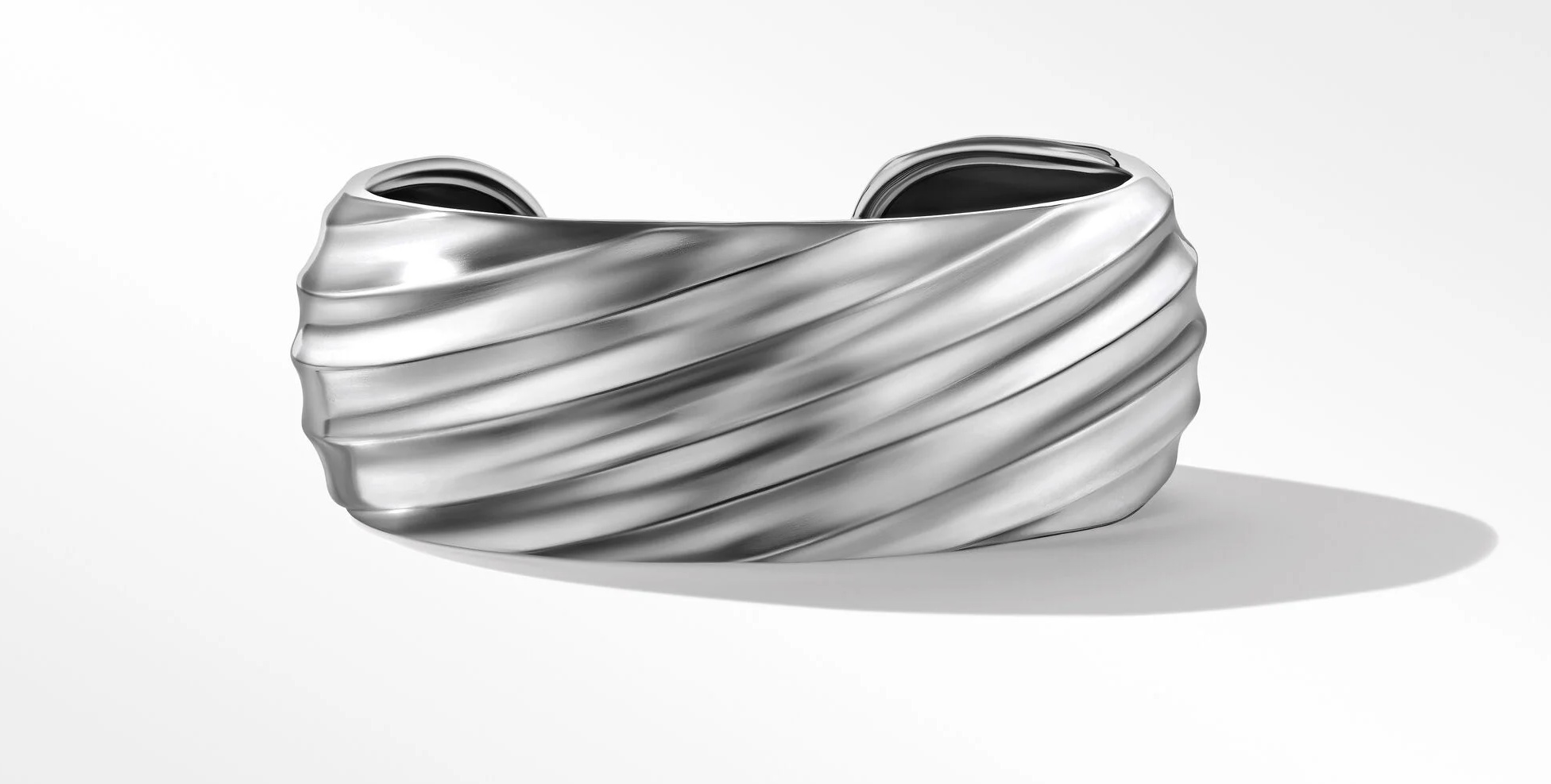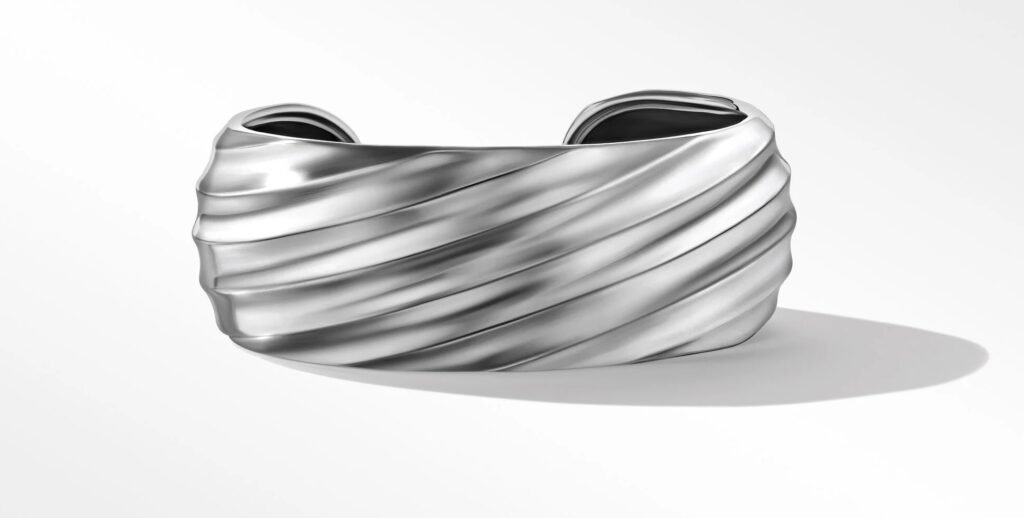 Chain Bracelets: Delicate and versatile, they offer adjustable fits for any wrist size. David Yurman currently offers 92 different chain bracelet designs, with a wide variety of styles available.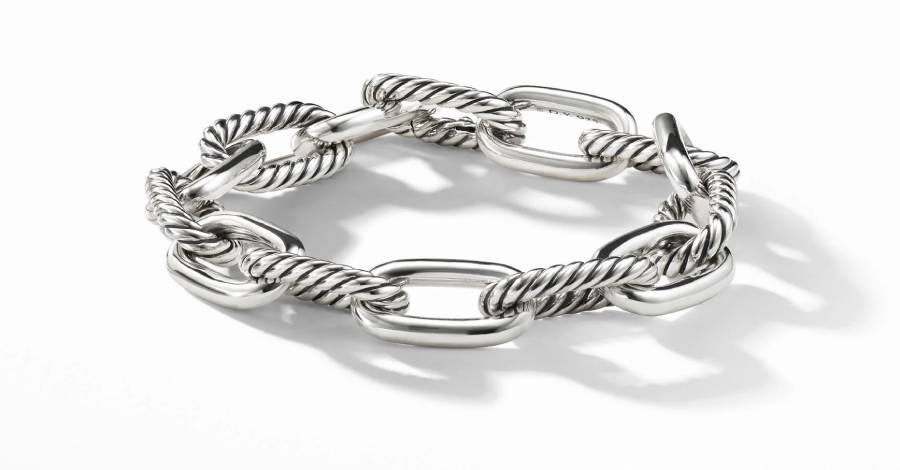 Bangle Bracelets: Rigid and round, these can be worn in multiples or mixed with other styles for a chic look.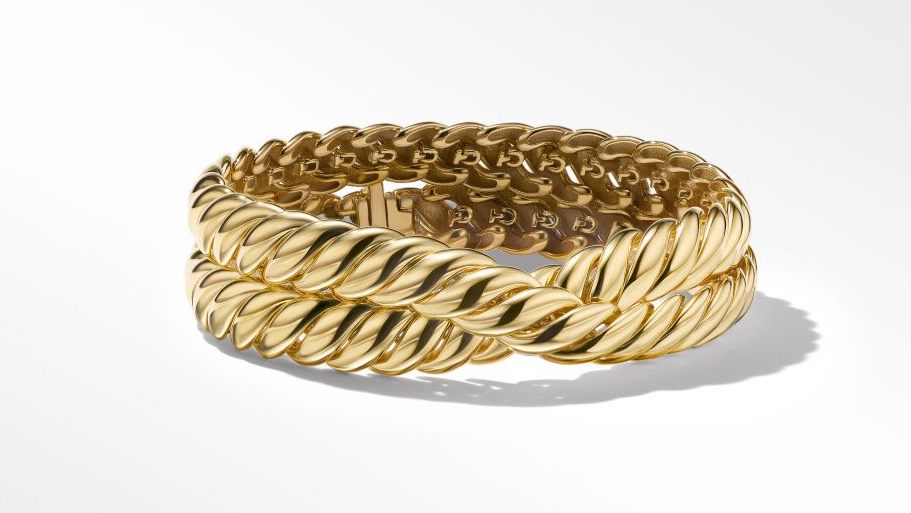 Bead Bracelets: Sporting beads in a variety of colors and metals, these bracelets are vibrant and fun. There are far fewer bead bracelet designs to choose from than the other styles of David Yurman bracelet – currently there are only 6 available to choose from.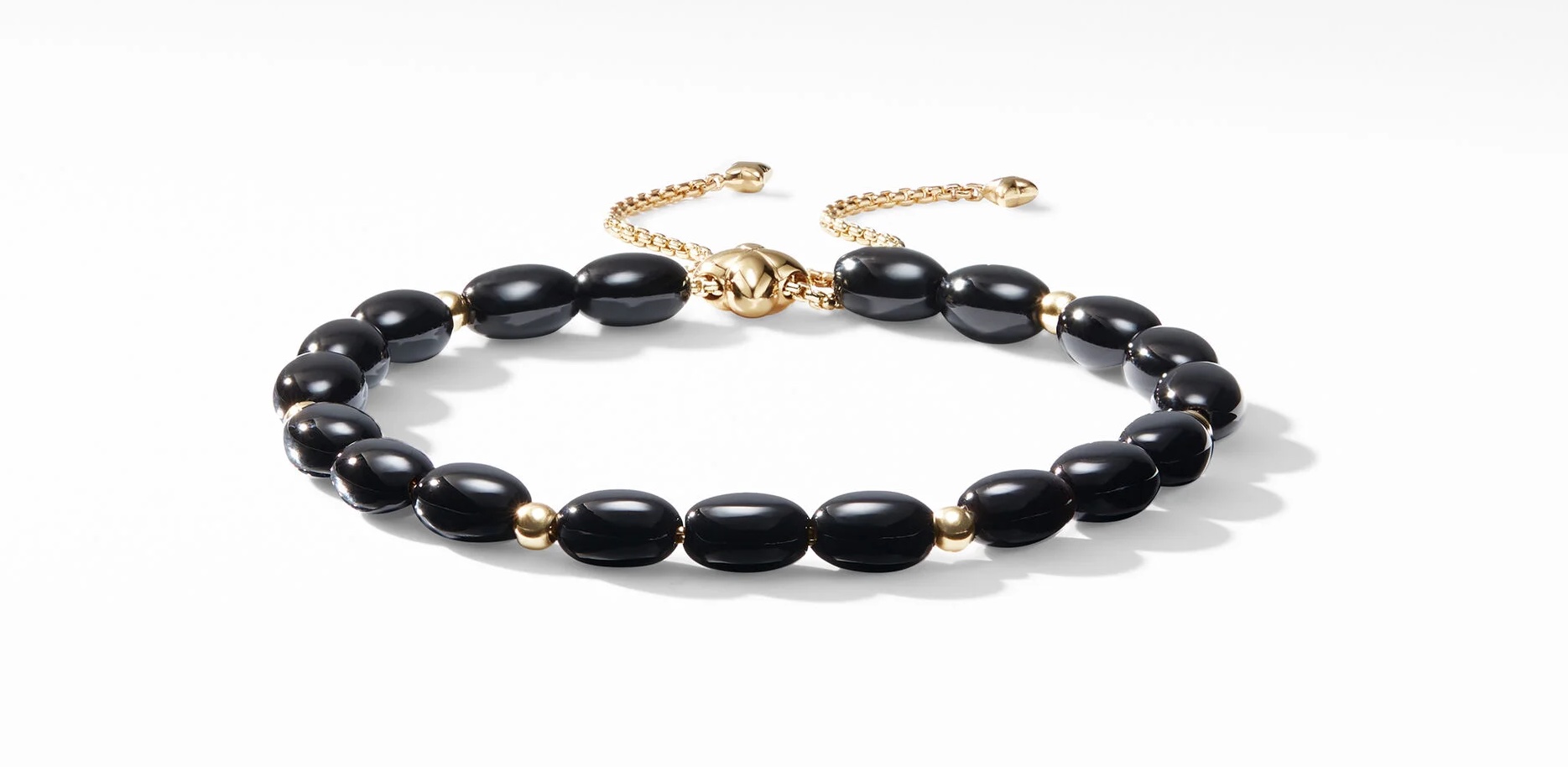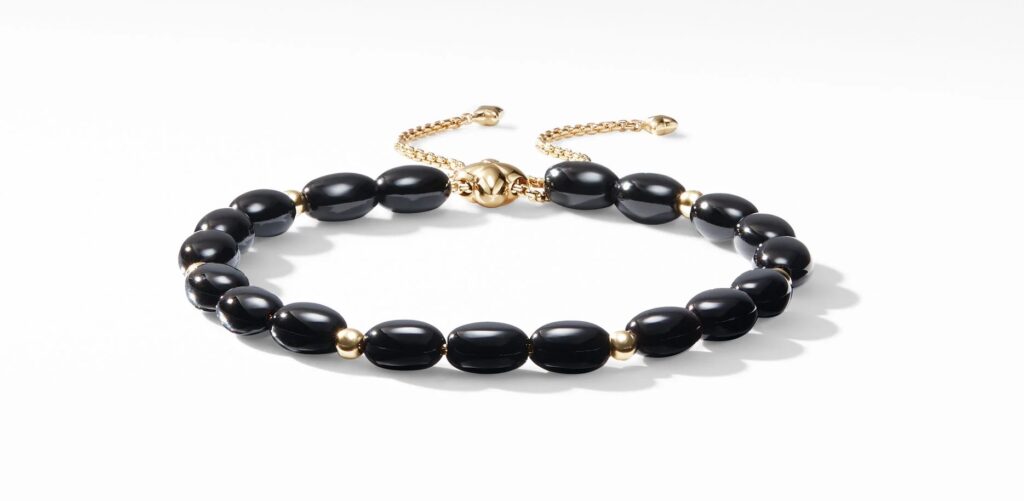 To make it easier to find the style that suits you, David Yurman splits their bracelet designs into a wide range of collections, including:
Cable Classics: The original cable bracelet collection, with a myriad of colors, metals, and gemstones.
Renaissance: This colorful collection showcases vibrant gemstones and enamel accents on some of David Yurman's classic bracelet designs.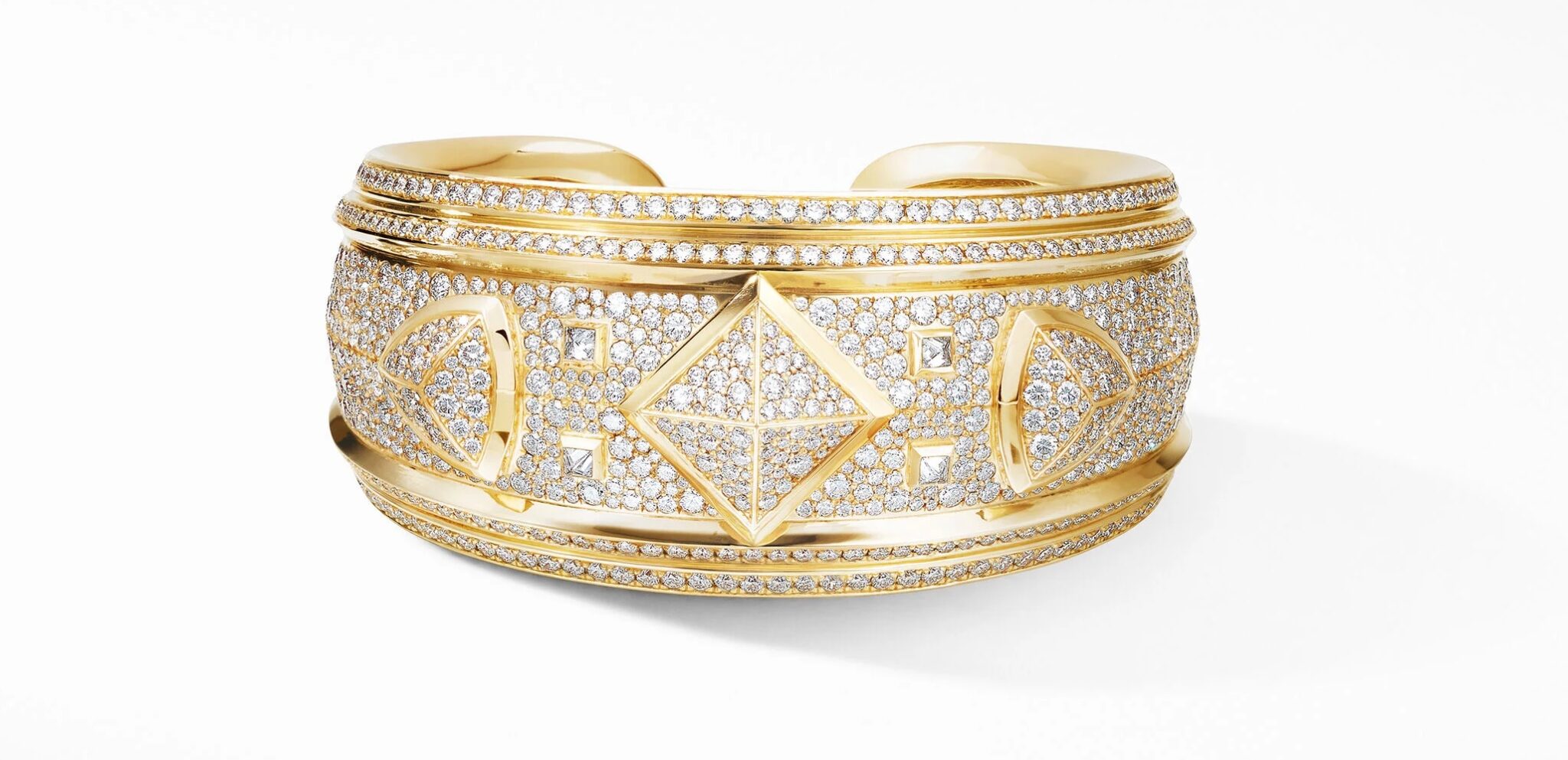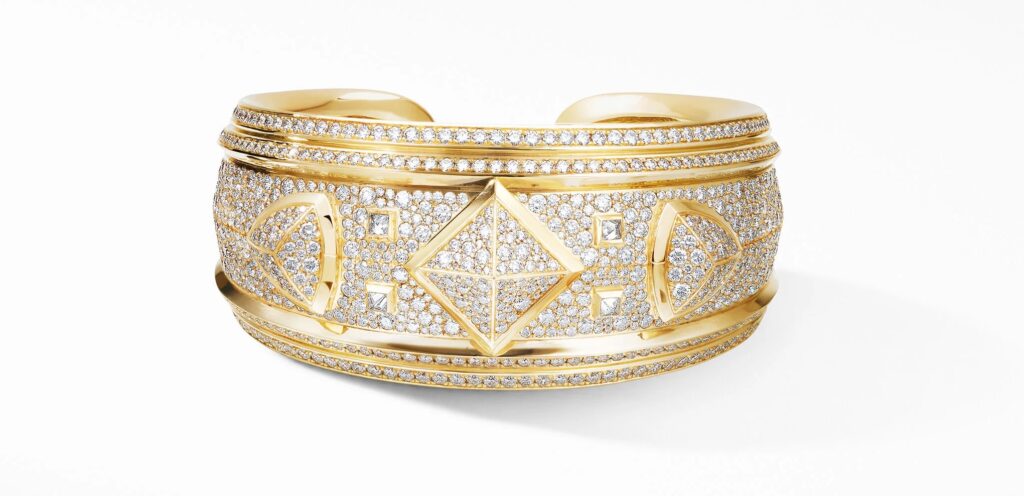 X Collection: A modern assortment that features crisscrossing cables on cuff or bangle bracelets.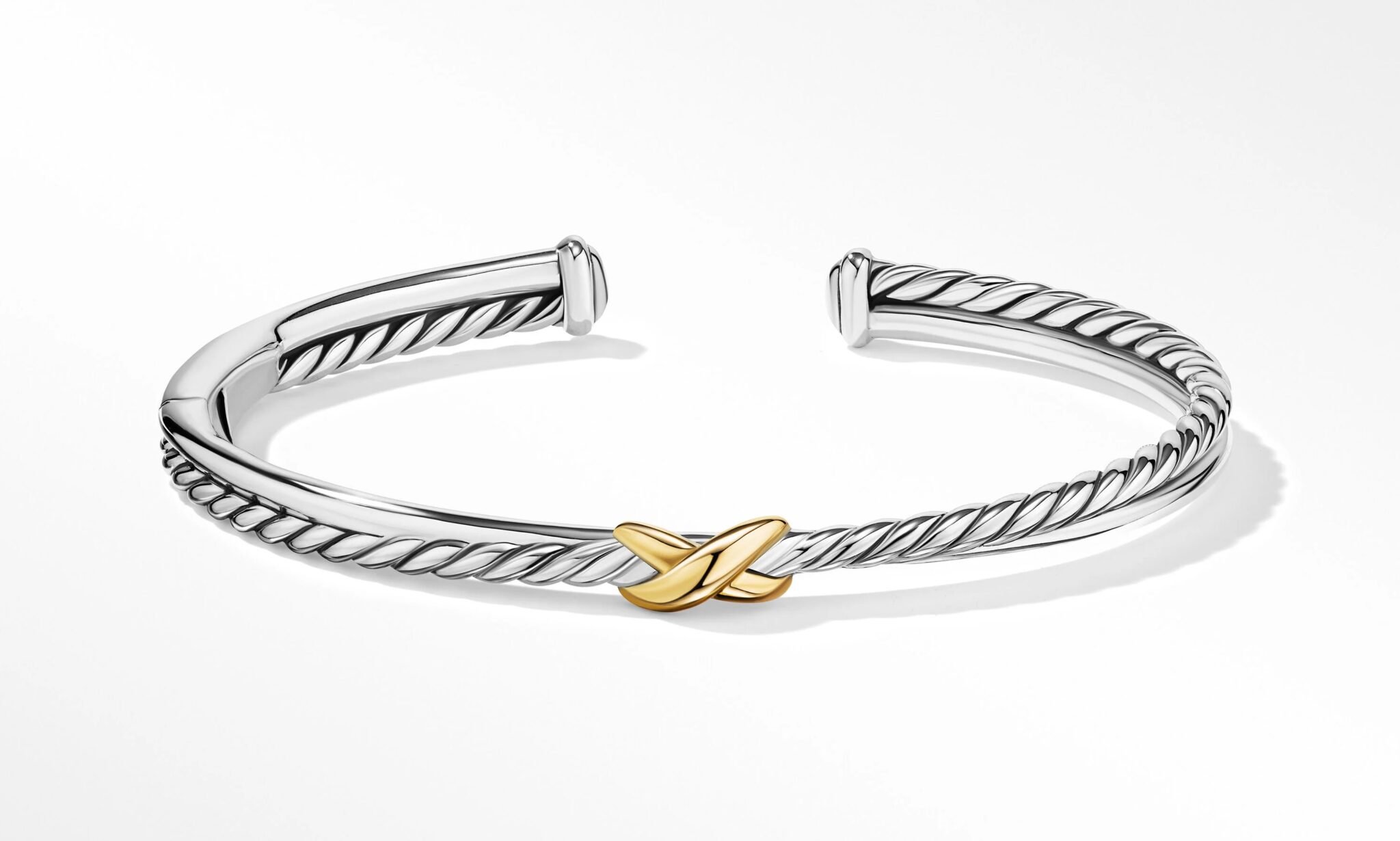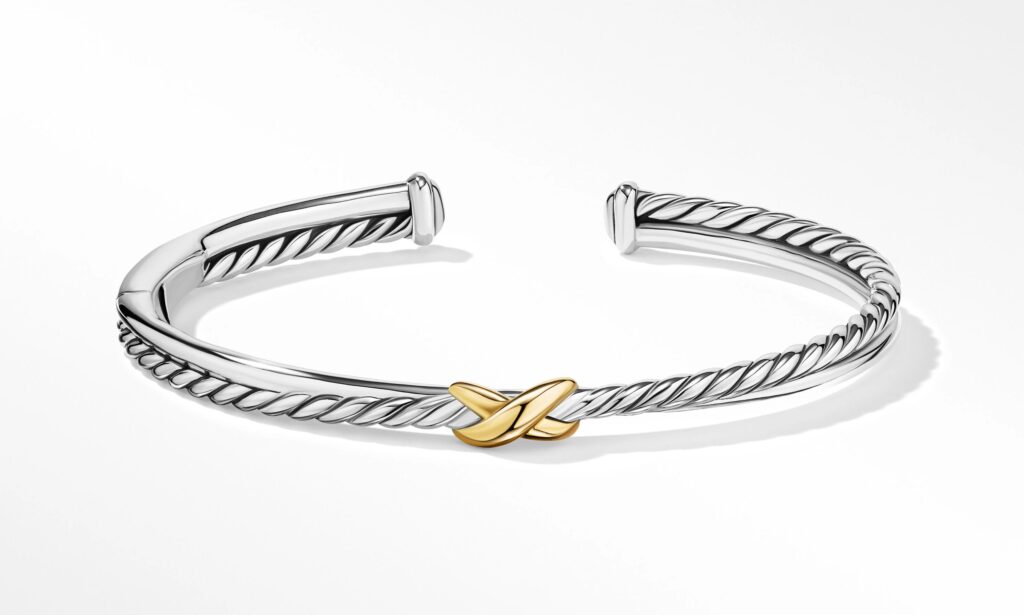 Solari: Minimalist in design, this collection focuses on single or multiple pearls or beads on cable bracelets.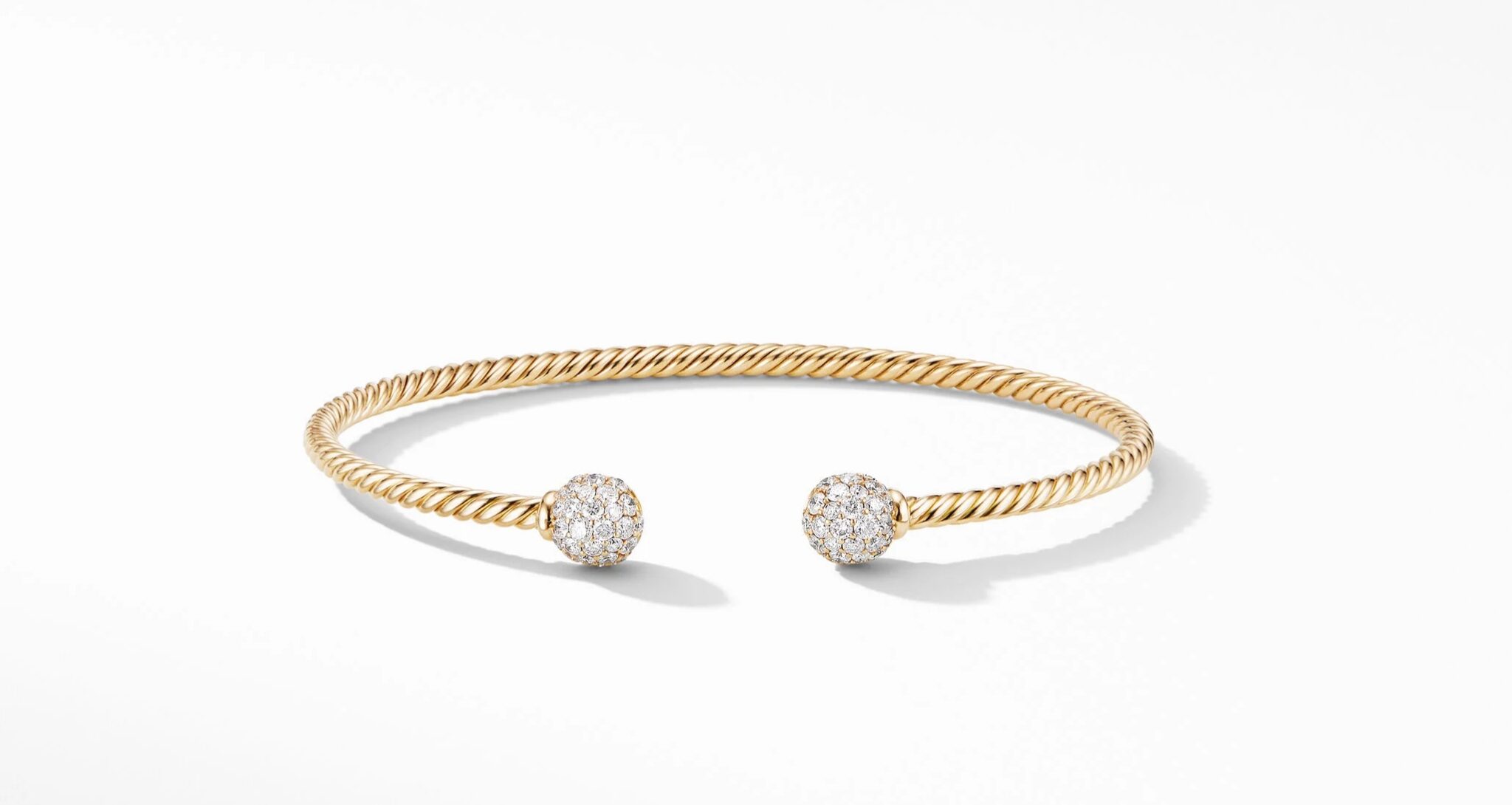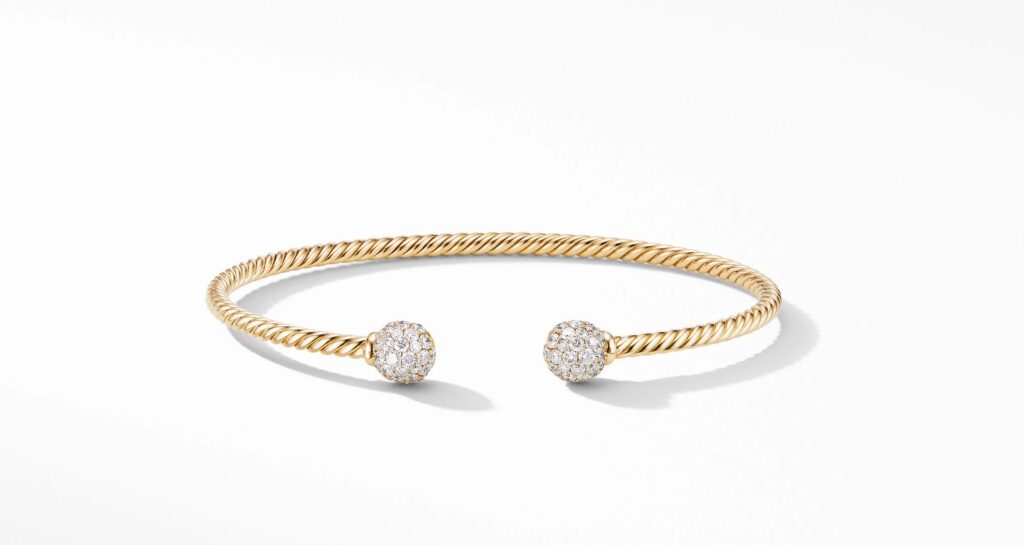 When choosing a David Yurman bracelet, whether for yourself or as a gift, consider the personal style and preferences of the wearer, the occasion and purpose of the purchase, and the compatibility with other jewelry pieces.
Also, keep in mind the size, shape, and color of the wearer's wrist and hand.
David Yurman Bracelet Cost
David Yurman bracelets can cost anywhere from $295 to $85,000.
At the lowest end of the price range, you can get the signature David Yurman cable design in colored aluminium: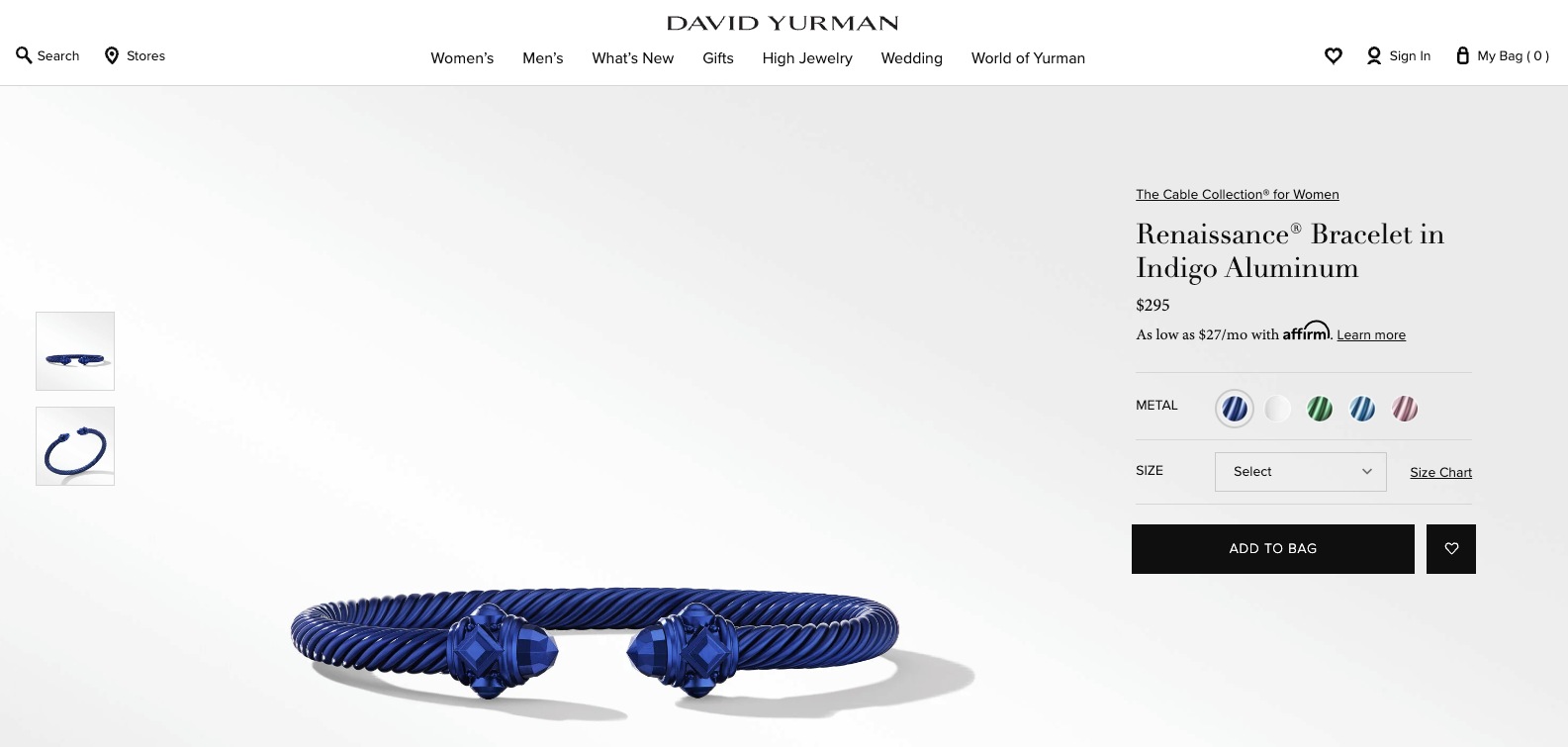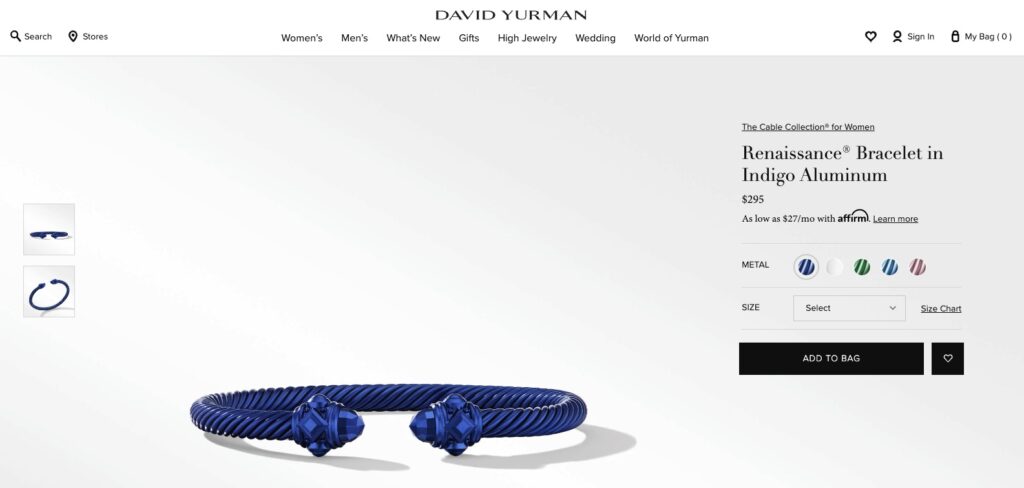 At the highest end, the most expensive bracelet David Yurman sells includes 17.74 carats of melee diamonds set into the cuff for $85,000: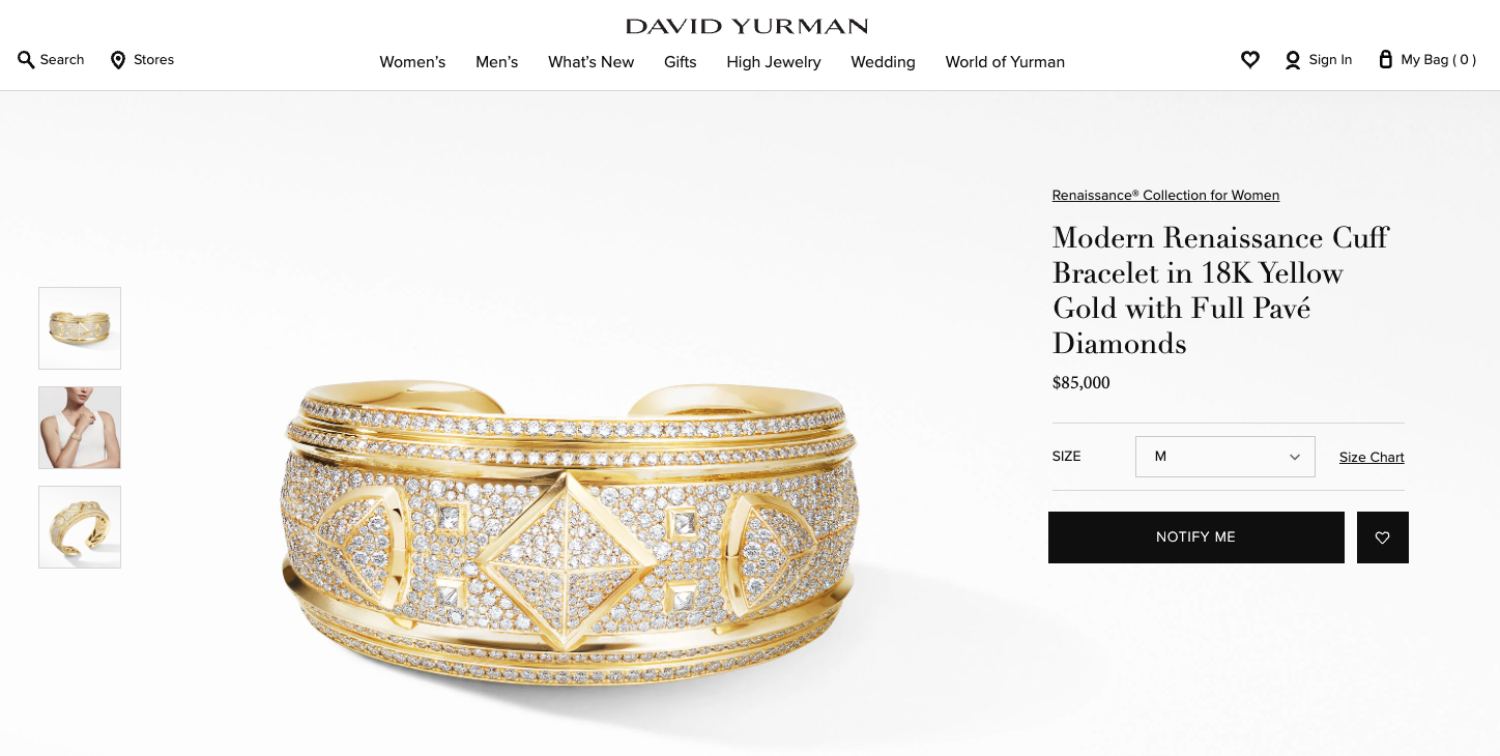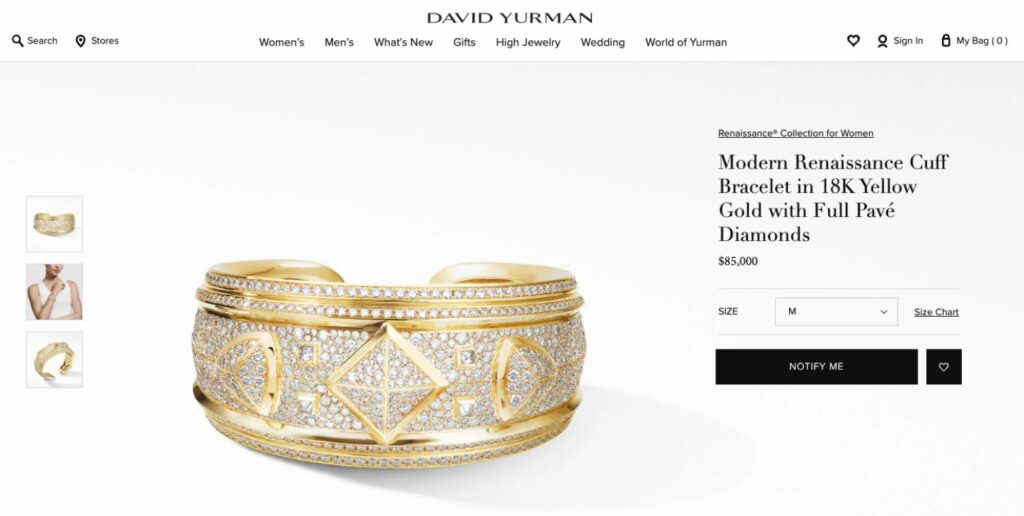 However, a sterling silver cable bracelet with no gemstones starts at $950, with gold versions staring at $1,750.
Adding gems to the 'domes' of the bracelet will. Increase this price significantly – a yellow gold cable bracelet with 0.35 carats of total diamond weight begins at $3,975: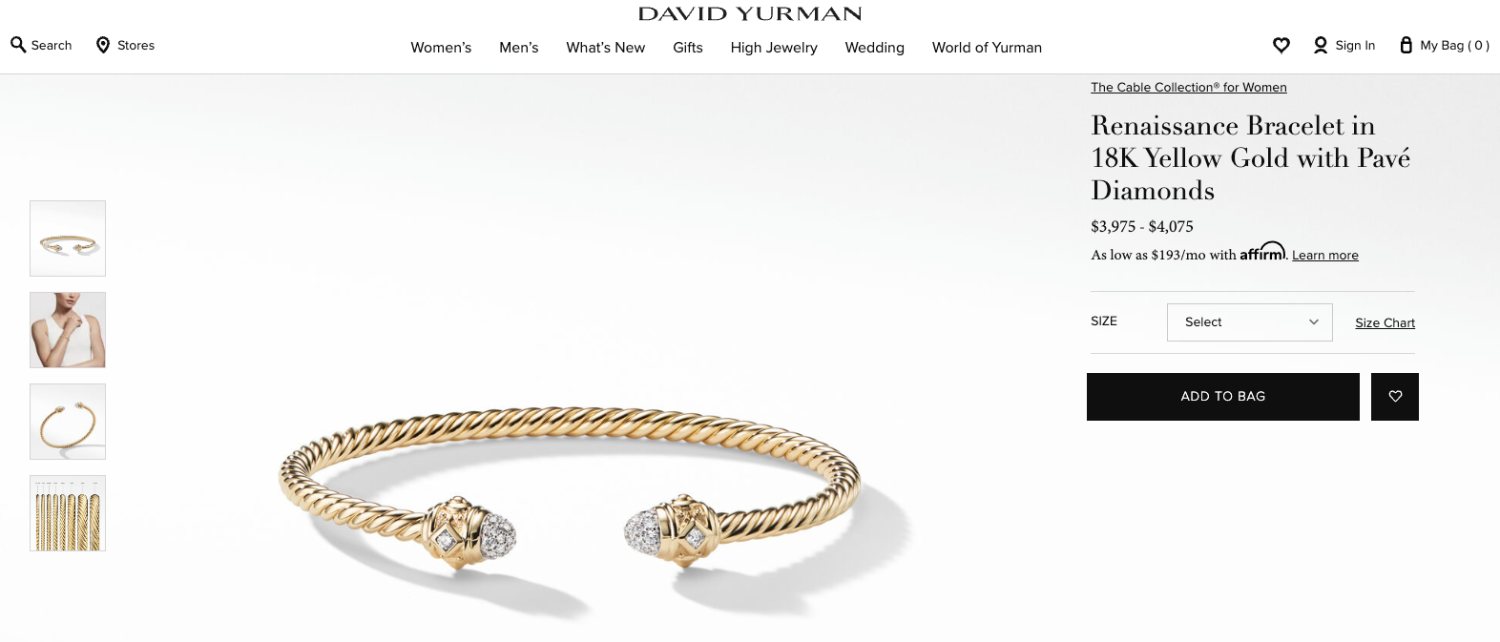 Where to buy David Yurman Bracelets
David Yurman has over 50 standalone stores and 300 approved retailers across the US. If you'd like to find the physical location close to you, you can use the store locator on the David Yurman website.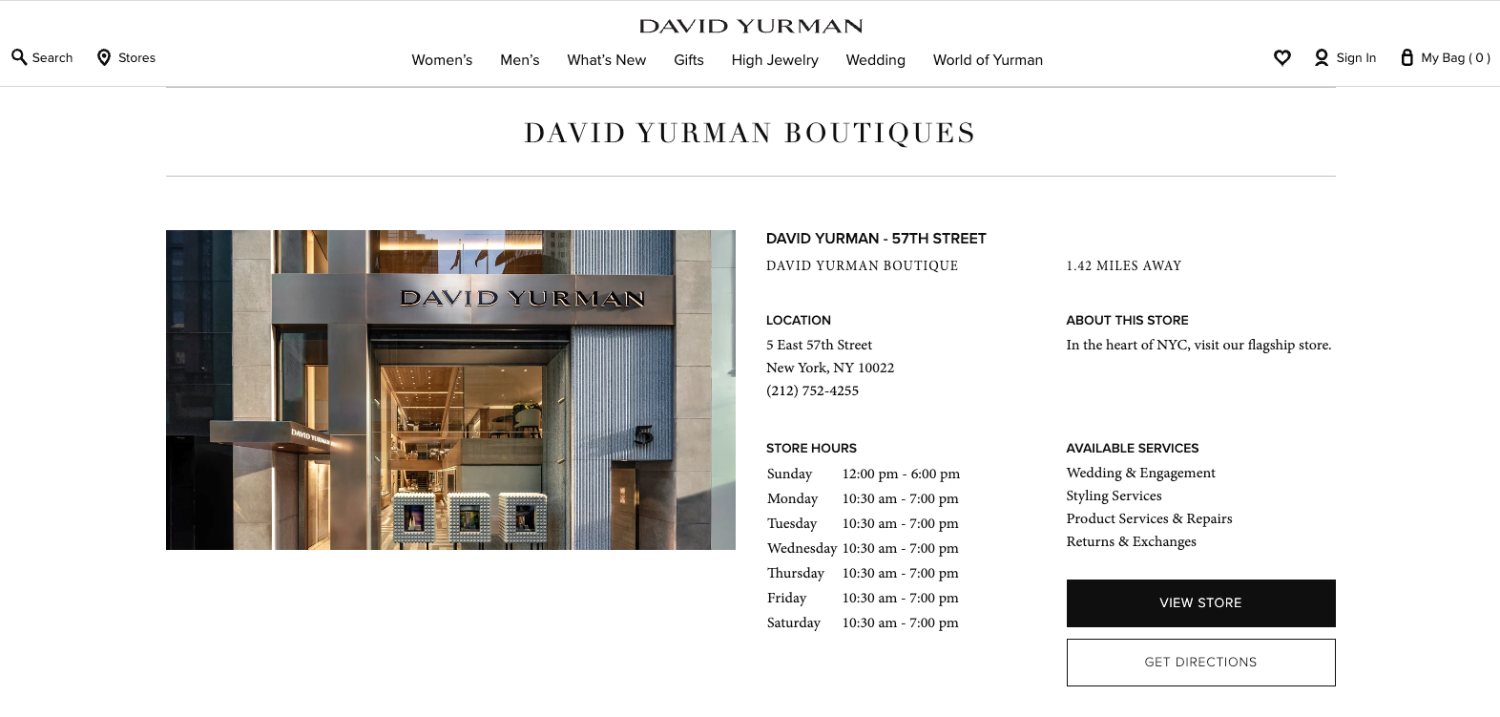 The David Yurman Website itself has every piece from the current collections available and offers complementary 2 day FedEx Two-Day Air or Ground to the continental US.
For pre-owned David Yurman bracelets, we recommend Diamond Oak in New York, a fine jewelry specialist offering competitive prices by eliminating middlemen and additional fees.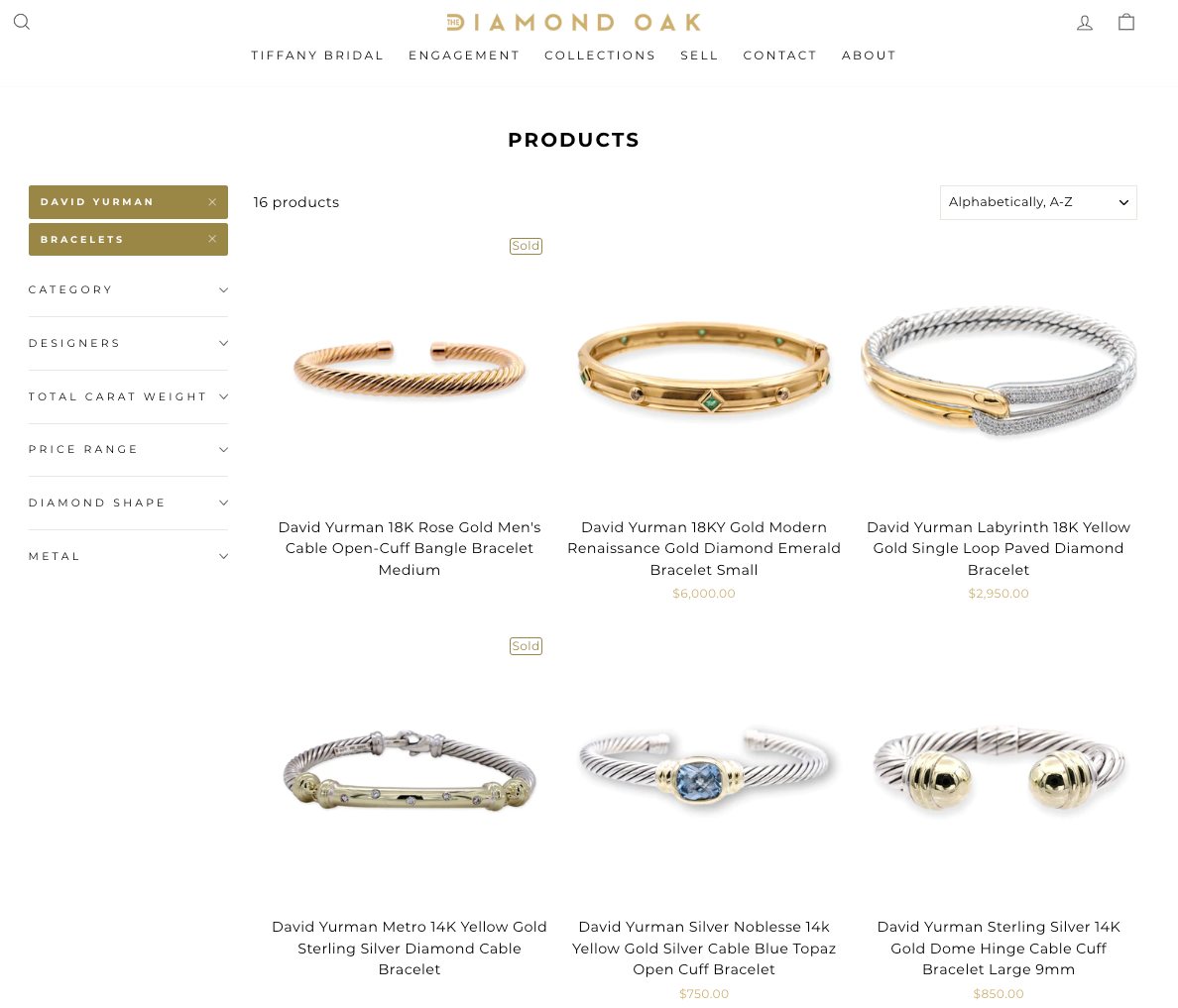 Pricing for David Yurman bracelets varies widely depending on the design, the precious metal used and the gemstones featured.
As a benchmark, Diamond Oak offers a large selection of David Yurman bracelets. with sterling silver cable bracelets starting at $675, giving you access to luxury jewelry at a more accessible price point. <Click here> to view the Diamond Oak David Yurman Bracelets.
How to Sell David Yurman Bracelets: Tips and Advice
We have a whole post on selling David Yurman jewelry, but as an overview, there are several factors can influence its value and price.
Read on below for more information.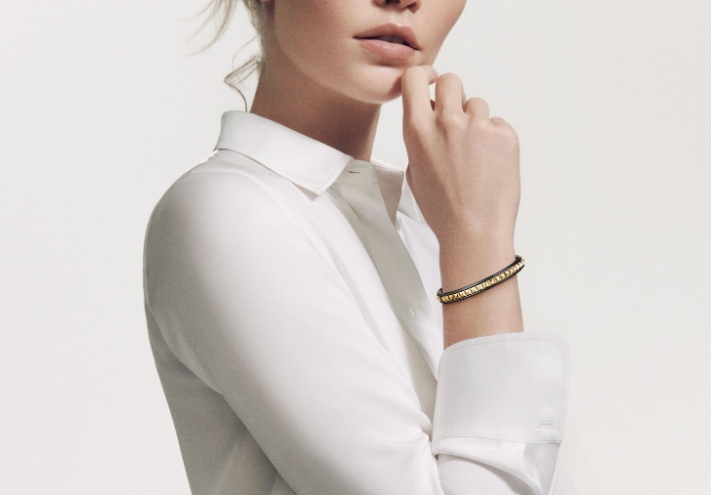 Here's what you need to consider when selling your David Yurman bracelet:
Condition: The bracelet's condition, especially its care and maintenance over time, plays a significant role in determining its value.
Rarity: If the bracelet is a hard-to-find item, it can command a higher price.
Demand: The current market demand for the specific bracelet style can also affect its value.
Authenticity: A genuine David Yurman bracelet, verified by its materials, design, and craftsmanship, is more valuable.
When preparing a David Yurman bracelet for sale:
Clean and Polish: Make sure the bracelet is cleaned and polished to bring out its original shine and luster.
Documentation: Gather any original documents, receipts, certificates, or boxes that came with the bracelet to prove its authenticity.
Photography: Take clear, high-quality photos from different angles to give potential buyers a complete view of the item.
Description: Write a detailed and accurate description of the bracelet, including its style, collection, size, metal type, gemstone, and condition.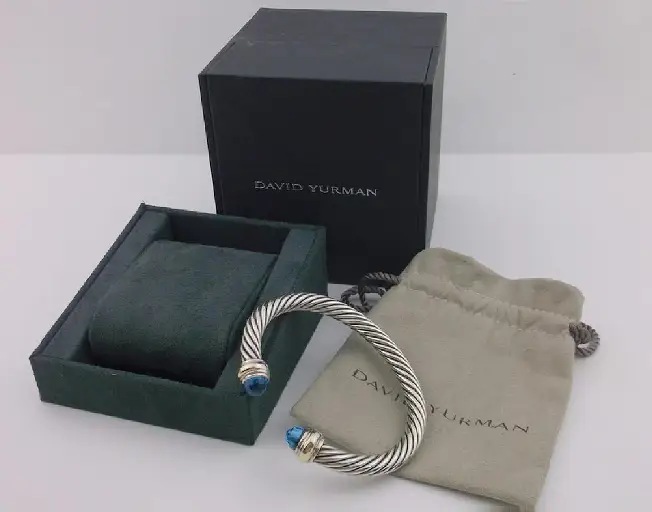 There are several platforms available for selling your David Yurman bracelet:
Online Marketplaces: Websites like eBay offer a large audience of potential buyers. One thing to consider is the competition on these platforms can mean that your auction can get lost in the 'noise'.
Online Auction Houses: Auction houses like Sotheby's can potentially help you fetch a higher price if your bracelet is of note. Many traditional auction houses have restrictions on what they will buy, so if your bracelet is not
Local Jewelers or Pawn Shops: These may offer immediate payment, though they might not provide the best price.
Pre-owned Jewelry Specialists: Jewelers who specialize in pre-owned jewelry often offering competitive prices due to their deep understanding of the market and extensive network of interested buyers. Our recommendation here is The Diamond Oak which offers high prices for pre-owned David Yurman bracelets and a smooth transaction.
David Yurman bracelets are iconic, timeless, and versatile accessories that offer exceptional quality and craftsmanship. Buying a David Yurman bracelet offers the chance to own a piece of wearable art that holds its value. On the other hand, selling these pieces can be a profitable venture if you follow the right steps.
If you're interested in buying or selling a David Yurman bracelet, we recommend contacting Alon at the Diamond Oak. With extensive knowledge and experience in the industry, he can guide you through the process and help you get the best possible deal.
Visit Diamond Oak here