Blake Lively's engagement ring
The ultimate guide to Blake Lively's diamond ring
Ringspo is reader-supported, which means we may receive a commission if you click a link to a retailer & subsequently make a purchase.
We feature links to several retailers to help readers find the one that is the best fit for them. Find out more about how Ringspo works here.
It's no surprise that Gossip Girl fashionista Blake Lively's engagement ring set some serious trends.
Blake married Ryan Reynolds on August 31, 2012, but the sneakily private couple kept most of their prior relationship under wraps.
The two first met in 2008 on the set of Green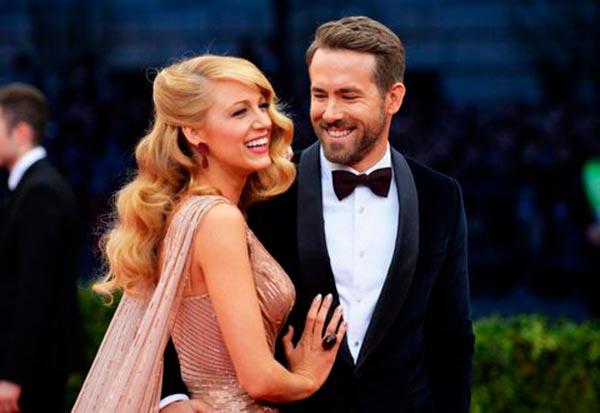 Lantern, before secretly starting dating in October of 2011. Despite never officially confirming rumors they they were a couple, they announced a surprise wedding at Mount Pleasant South Carolina, after just one year of dating.
The event was intimate, with only 60 guests, and Blake Lively's Sisterhood of the Traveling Pants costars: America Ferrera, Alexis Bledel, and Amber Tamblyn were all in attendance.
If you're looking for all of the details about Blake Lively's engagement ring, you've come to the right place!
You'll find out:
What style Blake Lively's engagement ring is
What size the diamond on Blake Lively's engagement ring is
How much Blake Lively's engagement ring is worth
Blake Lively's engagement ring pictures
While there was no Instagram debut or Snapchat shot, Blake Lively's engagement ring is just too big to hide for long. Here's a good side view of Blake's bauble: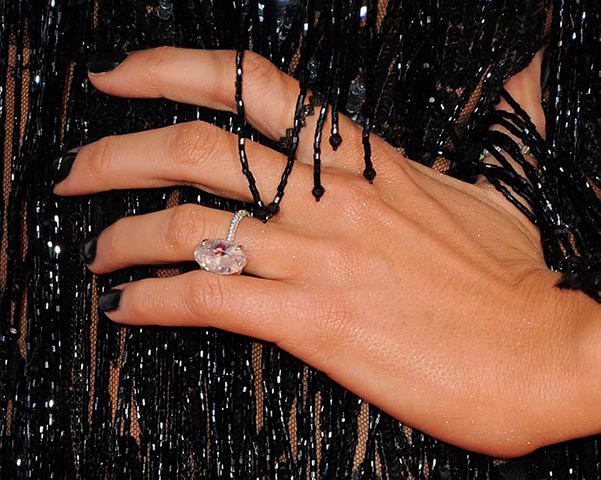 We can clearly tell that the center dimond is oval in shape, has a distinctive light pink tint, and its setting is solitaire with a slim pavé band.
This next image really showcases the subtle feminine color of the oval center stone. The setting's clim band compliments the hefty weight of the diamond perfectly.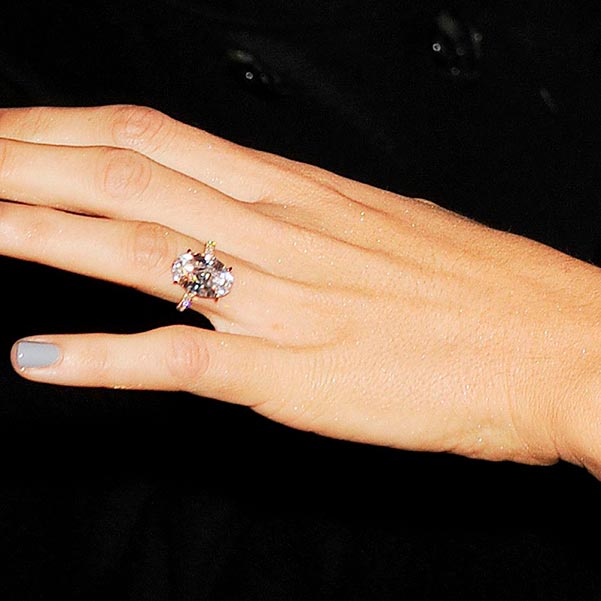 Here we have the best and closest image of Blake Lively's engagement ring to date. We can see that the engagement ring's setting is a lovely rose gold, working nicely with the light blush tint of the ring. The oval center stone is held securely in place by four prongs, and we get a clear view of the pavé band: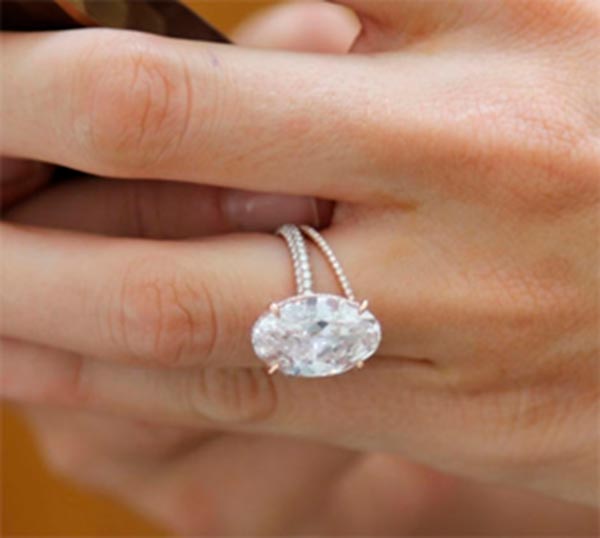 What style setting is Blake Lively's engagement ring?
Blake's engagement ring is a solitaire pavé band in 14k rose gold. Blake Lively is widely regarded as the first big celebrity to rock a rose gold engagement ring, setting a huge bridal trend into motion.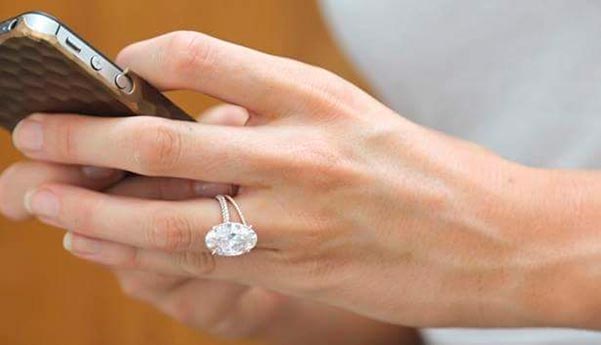 The beauty of pavé settings is that they can be added to almost any ring style and instantly make them much more visually impressive.
A plain solitaire setting relies on the center stone to do all of the impressing on its own. By adding pavé to the band, the ring will instantly catch the light and sparkle from any angle, making it much more dazzling.
Not that Blake's center stone needs much help in this department!
What shape is Blake Lively's engagement ring diamond?
Blake Lively's center diamond is a flawless, light pink oval-cut.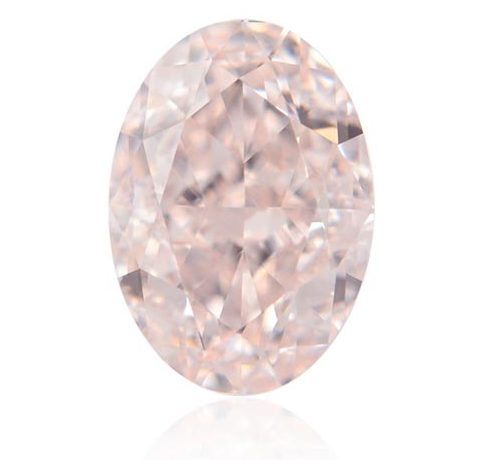 Once again, Blake is right on top of the trends. Oval diamond engagement rings are an increasingly popular choice for those who want all the benefits of a dazzling round brilliant, but looking for something just a little bit different.
They also 'face up' large for their carat weight, which means that they look larger than a round diamond: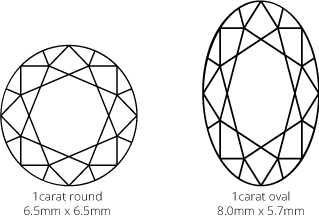 As you may have noticed, Blake's diamond is unique even for an oval; it's pink! A very, very light pink, but pink nonetheless.
Pink diamonds are among the rarest colored diamonds in the world, along with natural violet, red, and blue. Less than 0.01% of all diamond carats mined are quality pink diamonds.
Pink diamonds are found in a range of colours, from light pink to more vivid and intense hues: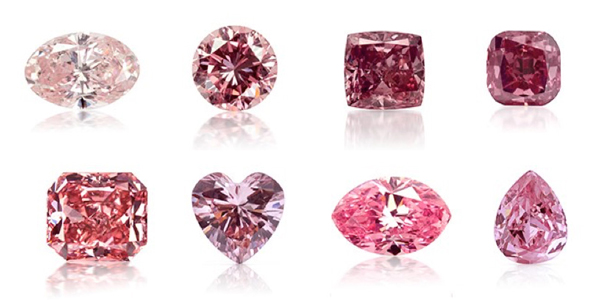 Due to their rarity and their beautiful color they are priced fairly high; significantly higher than say, more common brown or yellow colored diamonds.
How many carats is Blake Lively's engagement ring?
Blake Lively's center stone is a staggering 12 carats. It is also said to be flawless in clarity.


Even under a microscope, a trained jeweler wouldn't be able to see any flaws at all.
Flawless diamonds are very rare, especially at a significant size – most jewelers don't even have them on the books.
Where is Blake Lively's engagement ring from?
Ryan Reynolds worked closely with celebrity jeweler and close personal friend of Blake's, Lorraine Schwartz. A spokesperson for Schwartz said that it was of particular importance to craft a design that would look good on Blake's petite finger.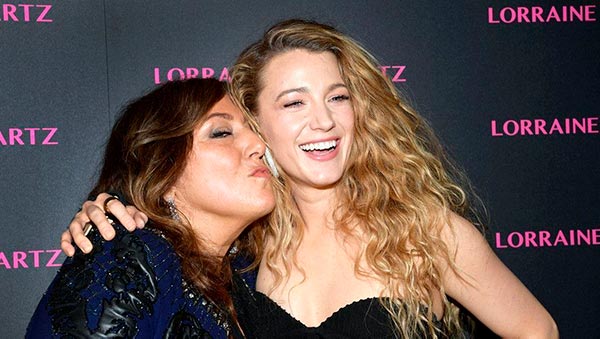 When asked about her involvement in the engagement ring design process Blake stated, "No, I didn't have any hand in its design—I married a gentleman."
How much did Blake Lively's engagement ring cost? And what's it really worth?!
Blake Lively's engagement ring cost Ryan Reynolds a whopping $2 million. Not only is her center diamond 12 carats, it's also an incredibly rare flawless light pink stone!
Just as a point of reference this pink diamond from my recommended retailer for colored diamonds Leibish, costs $79,300 and is under a carat with a poor quality grade.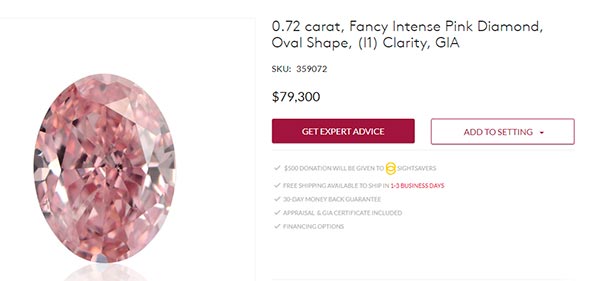 Finding a more affordable pink diamond
While a natural pink diamond may be out of most peoples' budgets, lab created pink diamonds are much more affordable and are easier to find in shades of pink similar to Blake's: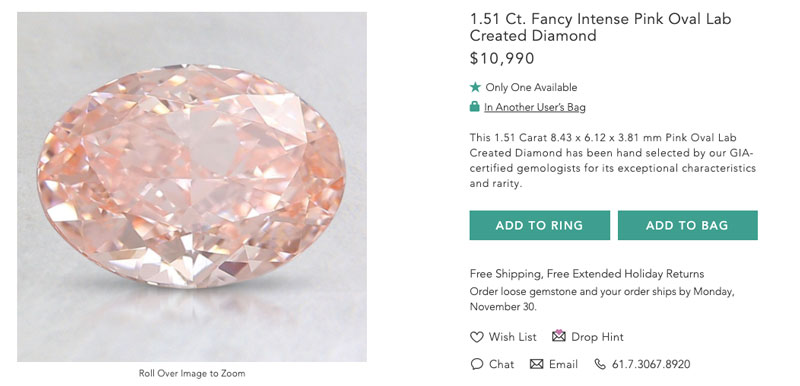 Something to know is that lab created diamonds are chemically identical to diamonds formed in the earth – they are created using the same intense heat and pressure as 'natural' diamonds and are in no way 'fake'.
Each pink diamond is individual, so the range of pink diamonds is constantly changing – you can find a good selection to review here – just use the dropdown menus to select 'pink'.
Blake Lively's Engagement Ring Copy
If you don't have a spare $2 million lying around, it's is entirely possible to get an engagement ring inspired by Blake without breaking the bank!
This slim rose gold 14k rose gold pavé band mimicks Blake Lively's engagement ring style perfectly, with the oval center stone is held in place by four sturdy prongs:

What I particularly like about the ring above is that there are two different carat weights for the diamonds set into the band, which changes the price – allowing you to tailor it to fit your budget.
Paired with a light pink lab created diamond, you'll have a ring as close as possible to Blake's, without needing to spend $2million!