0.8 carat diamond Enquiry
Finding the perfect diamond for an engagement ring
Ringspo is reader-supported, which means we may receive a commission if you click a link to a retailer & subsequently make a purchase.
We feature links to several retailers to help readers find the one that is the best fit for them. Find out more about how Ringspo works here.
In this enquiry I help find the perfect three stone ring to celebrate their anniversary.
In this Q+A, you'll learn:
How you can ensure that you always get your own diamond back from a jeweler
Why you can't consider diamond angles in isolation
How the visible size of a diamond changes with carat weight
---
Budget of £3,000 for diamond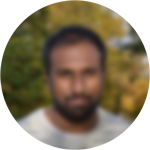 From: m@gmail.com
Subject: Question
Date: 12 May
To: alastair@ringspo.com
Hi Alastair,
Great website – I will certainly tell all my friends about it who are also around the age of settling down!
I was going to purchase your book but wanted to check if it was specific for your country or would the buying tips also be useful if im in the UK?
I think my max budget is £3k for the diamond. I have no idea what her ring size is as she doesnt really wear any rings and I dont want to ruin the surprise by asking.
My thoughts were to get one in a dummy ring for the proposal and then she can choose the setting later. I havent got around to asking a jeweller if they would set a diamond in to a cheap dummy ring yet. I am also a bit scared that once I hand over a diamond to a jeweller how do I know I am getting the same diamond back as they could easily switch it and I would have no idea :/
Thanks
M 🙂
Using a dummy engagement ring for the proposal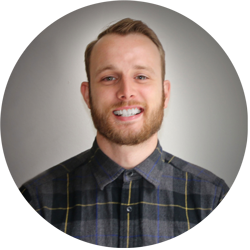 From: alastair@ringspo.com
Subject: RE: Question
Date: 12 May
To: m@gmail.com
Hey M,
Thanks for dropping me a line and for the lovely feedback on my site..
The ring size thing is a tough one and although most rings can be resized a couple of sizes, there are limits. A good way to find the size usually is to borrow an existing ring and work from there but if that's not an option then you could just go for the average size and then get it adjusted after she has said yes.
Dummy settings for the proposal can be a great option too though if you can find a jeweller that will help you with that. I know that a jeweller here in Sydney does silver-plated dummy rings for not much money at all, and it takes away the stressful bit of choosing the ring setting style as well.
With ensuring that you get given the same stone back, there's an easy answer to that. If you go for a stone that is GIA certified, its identification number will be inscribed with a laser on the girdle (the rim that runs between the top half and the bottom half of the stone). The inscription is absolutely tiny, you'll only be able to see it if you inspect it with a Microscope, but you the jeweller should always be willing to show you this. There is a picture of this here: link
You may have picked this up from what you've read on my site, but I strongly recommend buying online as there is just so much more choice and value.. Online retailers can offer hundreds of thousands of diamonds to choose from, so you'll definitely be able to find one of great quality at a price that's right for you.
As a starting point, I've found a stone that I think would be a good benchmark to use when talking to jewellers: link
It fits within your budget and is 0.83 carats, Ideal cut, VS1 clarity and G colour.
I analysed a few similar stones using a tool called the Holloway Cut Adviser which takes into account all of the angles of the stone and how they work together to reflect light and this stone scored the best. The results are in the attached screenshot, showing that it'll give excellent sparkle – it performs better than most diamonds graded 'excellent' or 'ideal' cut.
Hopefully this hasn't been an overwhelming amount of info!
Give me a shout back if you have any questions at all or want to bounce anything off someone once you've spoken to a jeweller.. And if you are open to buying online then I can help you find the right diamond or ring that is right for you
Cheers,
Alastair
Is 0.8 carats an OK size?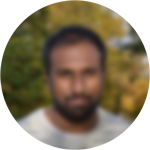 From: m@gmail.com
Subject: RE: Question
Date: 12 May
To: alastair@ringspo.com
Thanks for all this info Alastair!
So I know, is 0.8 carats an ok size? Im struggling to afford above 1 carat but from reading around it seems thats the magic number. Is it easy to tell the difference between a 0.8 and a 1 carat?
Thanks 🙂
Comparing diamond sizes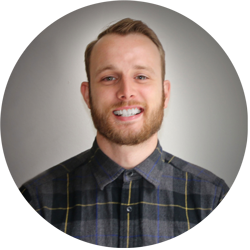 From: alastair@ringspo.com
Subject: RE: Question
Date: 30 January
To: m@gmail.com
Hey M,
1 carat is a very arbitrary 'magic weight' and hitting it is definitely not something that you should worry about. Jewellers do push it, in an effort to get people to think they should spend more money on their ring, but there is very little visible difference between a 0.8 carat diamond and a 1 carat diamond when they're mounted in a ring.
Carat is a measure of weight, rather than size of a diamond, and most of a diamond's weight is actually carried on the bottom half of the stone, where it can't be seen. So, while a 1 carat diamond measures 6.5mm across the top, a 0.8 carat stone measures just 0.5mm less, at 6mm. I've knocked up a quick diagram to show you the difference in size – grey is 1 carat, black is 0.8. There' not much in it..
Unless two rings that were 1 carat and 0.8 carat were right next to each other then you'd struggle to tell the difference.
Finding a diamond with an excellent cut is much more important than hitting a particular carat weight and 0.8 is defo OK.
Hope that's put your mind at ease – give me a shout if you have any more questions and let me know how you get on with a local jeweller – I'd be interested to know how they compare price-wise to the stone I found.
Cheers,
Alastair
Choosing medium fluorescence
From: m@gmail.com
Subject: RE: Question
Date: 12 May
To: alastair@ringspo.com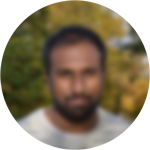 Hi Alastair,
I am making progress! I have reduced my budget to £2.5k and having read around I am now considering down to SI1 clarity and down to H colour. I saw some online videos that showed most untrained people cannot distinguish between these levels and higher levels.
Also I am reducing the fluorescence rating to only Medium and below.
Also I am trying to get the Depth (58-60%) and Table (53-58%) between the ideal ranges.
I am currently considering this stone, they said they would send me actual photos:
What do you think?
Comparing diamond carat weights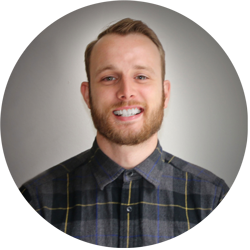 From: alastair@ringspo.com
Subject: RE: Question
Date: 30 January
To: m******@gmail.com
Hey M,
Good to hear that you're on your way!
Most SI1 are indeed eye clean, but not all. James Allen has got the best images of their diamonds on the web and if you look at SI1 stones on their site, you can see that some look great, but some have inclusions which may be visible to the naked eye.
The stones from Zoara that they have recommended are both definitely eye clean, which is great.
One thing to consider with both Zoara and Ritani is that as they're based in the US, you'll need to pay import duty at 20% when shipping into the UK. This might still come out less expensive than buying from a UK retailer, mind you, but you do need to factor it into your budgeting.
Unfortunately it looks like that Ritani diamond has been reserved by someone else, unless they have reserved it because you are interested?
Depth and table
The depth and table ranges that you have selected are good, but just going on those can actually skew the results slightly. As I'm sure you know, the angles of cut are extremely important because it affects how light is refracted and reflected back to your eye, making the stone sparkle. Choosing a range of angles is a good guide, but you can become unstuck as it doesn't take into account how the two angles work together – e.g. a stone with a Depth of 58% and a table of 58% is likely to perform very differently to a stone with a Depth of 60% and a Table of 53%.
There is a trade tool that you can use which uses an algorithm to determine how the angles will work together and how brilliant a diamond will be, and it's a great way to weed out 'excellent' cut stones that have a poor combination of angles. It's called the Holloway Cut Adviser and it's free to use online.
The HCA is here and the way to use it is to plug in 4 of the angles that can be found by entering details from the diamond's certificate.. You can get these in an easy to understand format from the GIA Certificate Checker page, where you just insert the certificate number.
The Ritani stone doesn't fit into your depth and table preferences but performs excellently (not many stones score 'Excellent' for the top three ratings) and if it is still available then I would say that it would be a great option. You can see the results here: link and then I've linked through to the certificates if you want to repeat the results.
I've also included two other Ritani stones that look good – if the original one isn't available then I would recommend that you request images of these two to check that they are eye clean.
I did have a look on Zoara and a couple of other retailers too but couldn't find any diamonds that performed anywhere near as well and were eye clean
Fluorescence
The fluorescence on the previous Blue Nile stone I sent through is an edge case – it's on the limit of where fluorescence could have a slight effect if the diamond is examined very closely, although the GIA states that it won't. It's hard to say unless you examine the diamond in person – even a high-res image wouldn't show it. If it is something that you are worried about then I'd ignore that stone. It seems that for your specs, importing from the US from another retailer is going to be less expensive, so I wouldn't worry about Blue Nile if you are looking at these specs. This won't always be the case though, so if you change what you are looking for, it would be worth checking with them again.
Hopefully this is all useful – give me a shout if you have any more questions on anything contained in this email or anything else at all
Cheers,
Alastair
How does the price of fancy shaped diamonds compare to round brilliant diamonds?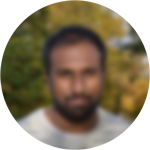 From: m@gmail.com
Subject: RE: Question
Date: 12 May
To: alastair@ringspo.com
Hey Alastair,
The Ritani stone has been sold unfortunately so back to the drawing board.
Are you able to give your opinion on the attached diamond? It comes in at just under my budget of £2.5k after duties and taxes.
Shape: Round
Colour: G
Clarity: SI1
Cut: Excellent
Carat: 0.80
Depth: 61.30
Table: 57.00
Flur: None
Girdle: Thin-Medium
Polish: Excellent
Symmetry: Excellent
Crown Angle: 35.0 degrees
Pavillion Angle: 40.6 degrees
Cert: GIA
Thanks
M
Comparing diamond shape prices & ASET images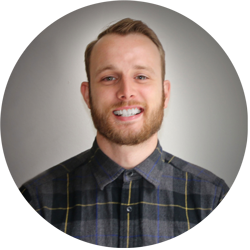 From: alastair@ringspo.com
Subject: RE: Question
Date: 30 January
To: m******@gmail.com
Hi M,
That's really frustrating as that was a really great stone.
From the information available, this stone from Zoara looks like it performs excellently – great light return, brilliance and scintillation on the HCA.
The one thing that I have a slight reservation on is that it looks like there are a cloud of inclusions at the top of the stone, as well as inclusions at the 3 o'clock and 8 o'clock positions. I talked to Zoara and unfortunately they don't have any more images of the stone, but they assured me that it is eye clean. The images on the website are massively magnified and as the inclusions aren't in the central flat 'table' section of the stone, they guarantee that they won't be visible. However, I would be cautious about this as it's really difficult to tell until you see a stone in real life.
I've found a VS2 stone on Zoara that is a better alternative: link.
There's no picture of the individual stone, but as it's a VS2 it has been graded by the GIA that a layman would struggle to see any inclusions at all under magnification and it will definitely be eye clean. It's less expensive than your original stone and you also wouldn't have to worry about any inclusions being visible.
Let me know how you get on and whether this stone meets what you're
looking for
Cheers,
Alastair
Do you need to see a diamond before you buy it?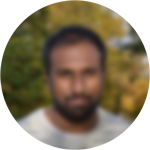 From: m@gmail.com
Subject: RE: Question
Date: 12 May
To: alastair@ringspo.com
Hi Alastair,
Thanks for the quick reply.
That does look like a good option. I have read that VS1/2 is no guarantee that the stone would be eye clean. Would it not be taking a big gamble to purchase a stone without seeing it?
Thanks
M
Narrowing in on the perfect diamond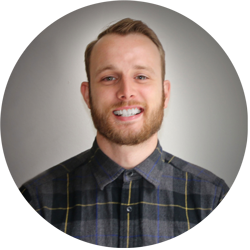 From: alastair@ringspo.com
Subject: RE: Question
Date: 30 January
To: m@gmail.com
Hi M,
I understand your caution, but VS2 stones are definitely eye clean, especially in this shape and at this size.
With larger stones, e.g. 2 carats, a VS2 may not be eye clean if the flaw is in a visible place ie. on the top table. Likewise, there are other shapes of diamonds that are less likely to be eye clean at VS2 than a young brilliant e.g. the emerald cut.
However, you can be sure that a VS2 round brilliant at 0.8 carats will definitely be eye clean. Some jewellers who know the location of any inclusions so know where to look, what they are looking for, have extremely good eyes and examine a diamond very closely may be able to spot an inclusion on some rare stones, but unless all of those factors combined, a VS2 will look absolutely perfect.
Check out this gallery of 0.8 VS2 H round brilliants on James Allen and you will struggle to find any inclusions at all, even at magnification.
I've actually just found a great stone on James Allen which fits within all of our requirements and is eye clean – click here to check it out.
Let me know your thoughts
Alastair
A quick decision!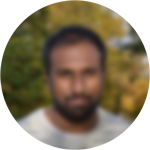 From: m@gmail.com
Subject: RE: Question
Date: 12 May
To: alastair@ringspo.com
Hi Alastair,
I didn't want to miss out on this stone, so I bought it straight away.
Thanks for all your help
M
Another great result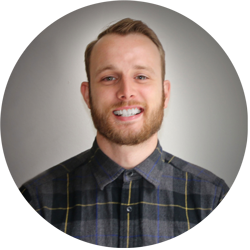 From: alastair@ringspo.com
Subject: RE: Question
Date: 30 January
To:M @googlemail.com>
Hi M,
Great news! It's definitely smart to snap up a great stone when it's available
Take care,
Alastair
---