Whiteflash Shipping
---
If you're looking to buy an engagement ring, it's understandable that you're keen to understand Whiteflash's shipping time.
After all, you need to be able to plan your proposal around when the ring is going to arrive.
Thankfully, Whiteflash offers free shipping with fast delivery services. Just how fast will depend on what you order, and where you live.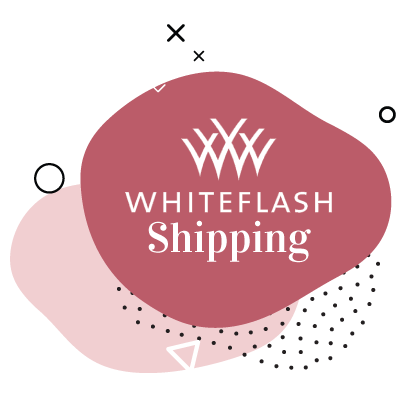 On this page you'll learn everything you need to know about:
If you'd like to read our detailed Whiteflash review, click here.
Whiteflash shipping time
There are two things to think about when it comes to Whiteflash's shipping time
How long it will take for the ring to be sent by Whiteflash after your order has been placed
How long it will take the ring to be delivered to you once it has been sent
How long it takes Whiteflash to send a ring
When you purchase any item on Whiteflash, it will tell you the estimated time it takes to make that piece and when it will be ready for shipping, so you can see if that works with your timings.
This is displayed on the item description screen, and will depend on what you are ordering. If you are ordering a loose diamond, this can be shipped out same day if you order before 1pm. However the usual shipping time is around 1-2 days.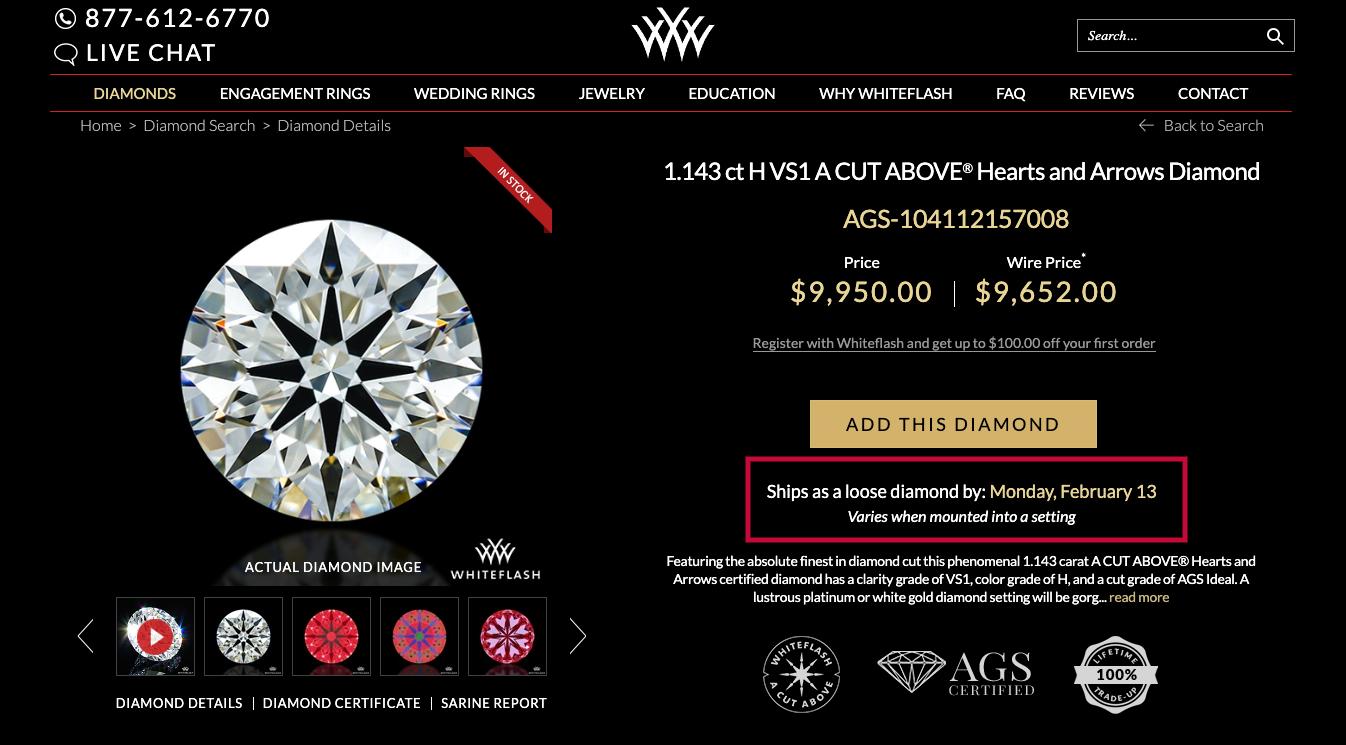 If you are buying a diamond ring, shipping is a little longer – often around 18 days. Custom rings can take up to a month.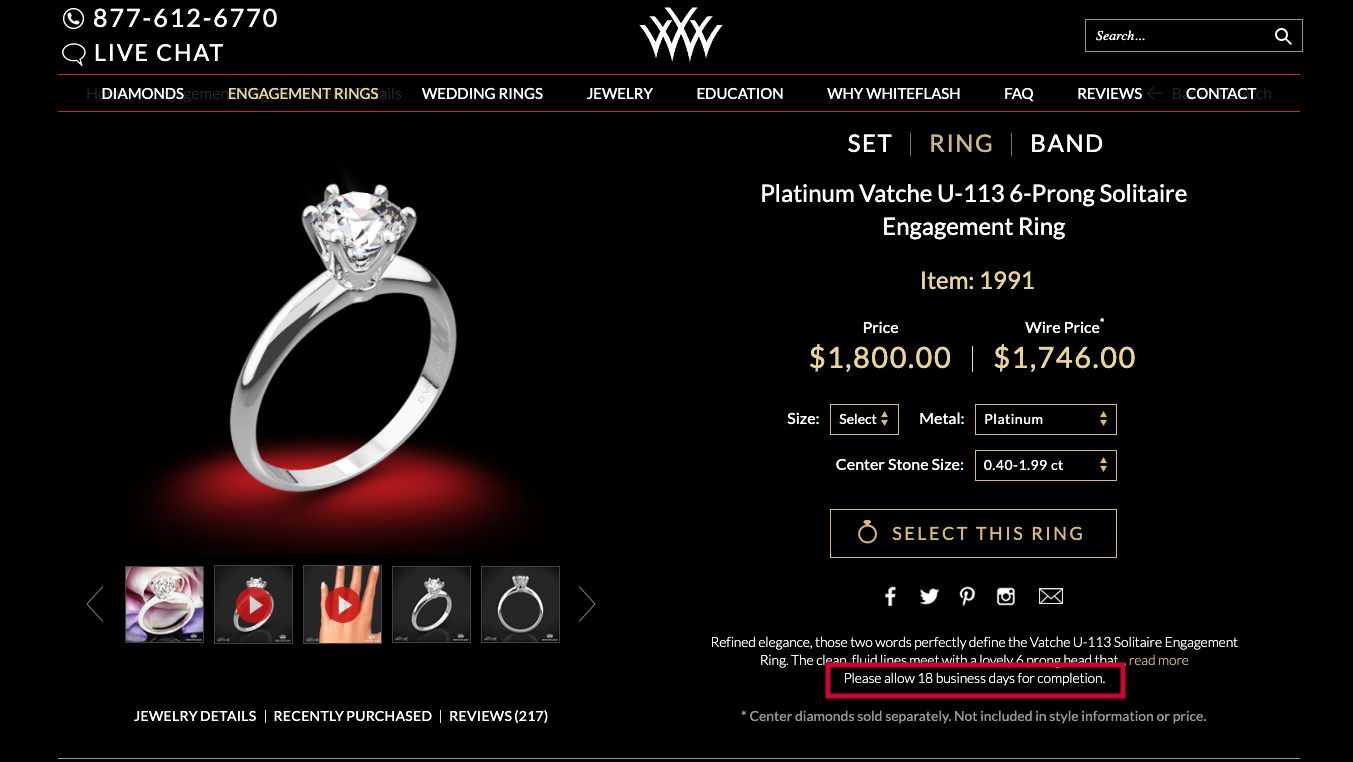 This time allows for the diamond to be sourced from a supplier and matched to your ring setting, plus the ring setting to be sized to fit the wearer perfectly.
If you're curious about how long the item you are interested in will take to ship, it's a good idea to click through to Whiteflash now and look at the item itself, to ensure that it works with your timings.
Read related article: Whiteflash resizing
How long it takes for the ring to arrive once it has been sent
Whiteflash uses FedEx services to send most of their U.S and International deliveries. If shipping to APO (Army Post Office), FPO (Fleet Post Office) and DPO (Diplomatic Post Office) locations, they use USPS.
On the FedEx website, it says that delivery within the U.S. takes 1 – 5 business days. While shipping to Alaska or Hawaii will take you 3 – 7 business days due to the longer distance.
International orders are also shipped via FedEx, and this typically takes 2-5 business days.
USPS can take anywhere up to 3 weeks, but the delivery time does not usually exceed this.
Whiteflash shipping costs
As mentioned above, Whiteflash offers free shipping for any purchase you've made to anywhere in the world.
Not only is shipping free, but insurance is also included.
If you're in the US and decide to return the ring within the 30 day return period, this shipping cost is also covered by Whiteflash.
Read related article: Whiteflash return policy
Best for Diamond Quality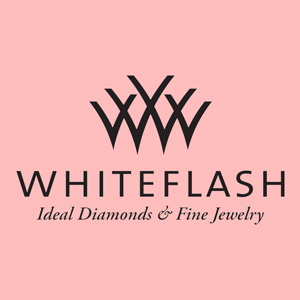 Why we recommend Whiteflash:
Whiteflash is an excellent choice if you're looking for the very highest quality round brilliant or Princess cut diamond.
There are very few jewelers on- or offline who can match them for their range of top quality stones, and the excellent information they provide ensures you can make a truly informed decision and get the very best stone available.
Recent additions of 'A Cut Above' lab-grown diamonds cements them as focusing on only offering the highest quality diamonds possible.
Highest quality diamonds with the A Cut Above range
Good selection of designer ring settings - you don't just need to buy their own brand
Offers a personal touch to their service - they're not just another online retailer
Where does Whiteflash ship to?
Whiteflash ships to over 90 countries worldwide. For a list of these countries click through to find out about the Whiteflash international shipping locations.
What if your ring is lost or damaged when being shipped by Whiteflash?
Whiteflash automatically insures each item right up until it is picked up by you. Because of the high value of their products, they only ship to FedEx "Hold for Pickup" locations. Photo ID and signature are required for anyone picking up the package.
Read related article: Whiteflash ring box
Whiteflash offers best-in-class shipping times and protection during shipping – if you'd like to read more about it on their website or ask their customer service team, just click here.
And, if you are considering buying from Whiteflash and want to make sure that it will work with your timings, it's a good idea to click through to see the shipping time for the item you're interested in, to make sure that it works for you.