Whiteflash Returns Policy
---
Despite your best efforts to select the perfect jewelry, there's always a chance that it may need to be returned.
Never fear though, Whiteflash returns are actually pretty good and they want you to be 100% happy with your purchase. You can see the Whiteflash return policy here, or scroll down to read our thorough summary below.
On this page you'll learn everything you need to know about: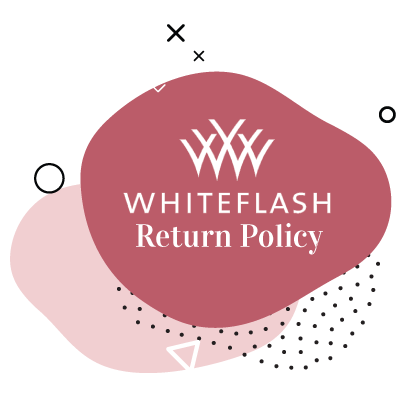 We've also written a detailed Whiteflash review, if you want some further reading.
Whiteflash Returns Policy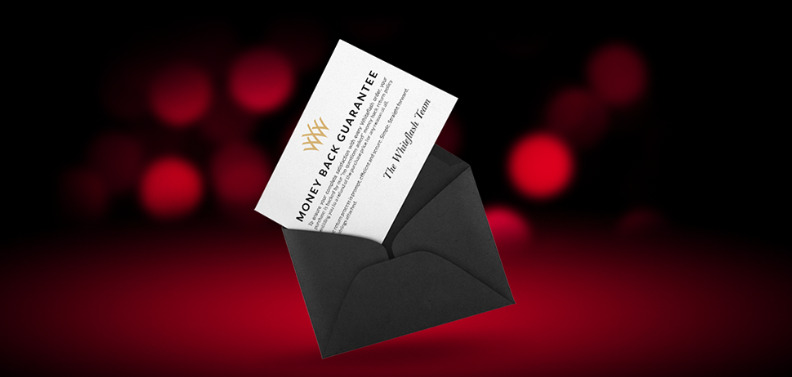 Whiteflash offers a 30-day money back guarantee to their customers with free shipping both ways. You can either get a refund or exchange the item, 'no questions asked'.
One thing to note is that the 30 days starts from when the item is first due to be delivered, or ready is for pickup. This might actually be a few days earlier than you actually get it if you've delayed the delivery for any reason.
There are a few items that have a 10 day return policy – these are their:
lab-grown diamonds
non-branded natural diamonds
non-catalogue items
To be eligible for refund or exchange you must provide all the product documentation and the item must be in the original purchase condition.
You can read more about this on the Whiteflash money back guarantee policy page.
Whiteflash Returns Process
The actual process for returning your item to Whiteflash is super straightforward:
To start the process, just email Whiteflash at returns@whiteflash.com and they will give you a Return Authorization number together with the instructions on how to return your item. At this point make sure you let them know if it is a return or an exchange.
Shipping will be paid for
For all returns, a free, insured shipping label will be emailed to you once you have initiated your return.
Package your item(s) securely in the original packing materials
You'll then just need to package up your jewelry with all the original documentation and write the Return Authorization number on the outside of the package, so Whiteflash can match the return to you when they receive it. Read more at the Whiteflash return process here.
Read related article: Whiteflash warranty
Best for Diamond Quality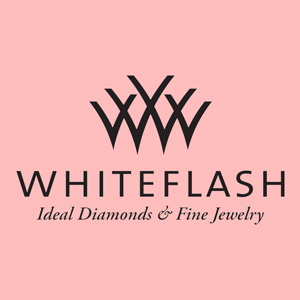 Why we recommend Whiteflash:
Whiteflash is an excellent choice if you're looking for the very highest quality round brilliant or Princess cut diamond.
There are very few jewelers on- or offline who can match them for their range of top quality stones, and the excellent information they provide ensures you can make a truly informed decision and get the very best stone available.
Recent additions of 'A Cut Above' lab-grown diamonds cements them as focusing on only offering the highest quality diamonds possible.
Highest quality diamonds with the A Cut Above range
Good selection of designer ring settings - you don't just need to buy their own brand
Offers a personal touch to their service - they're not just another online retailer
How long does it take for a Whiteflash return to be processed?
Once the item has been received by Whiteflash, it usually takes them 10 business days to process your request and complete the refund.
All return inspections are thoroughly carried out and this is even recorded on video camera according to the ISO 9000 quality control procedures.
Read related article: Whiteflash resizing
Which items can't be returned to Whiteflash?
Although Whiteflash offers a pretty good return policy, there are some items and circumstances in which they cannot be returned for various reasons seen below:
Jewelery items that have been specially modified according to the customer's request. Engraving and normal sizing as modifications are acceptable for return.
Non-catalogue special order items
Custom designed jewelry (however if there is an error because of Whiteflash staff then the item can be returned)
Items without a Whiteflash Return Authorization number
Items without paperwork
Items that are not in their original condition
Read more at the Whiteflash money back guarantee page here.
Pros
Initiating return is very easy
No questions asked 30-day money back guarantee
Free return shipping both ways
Only takes 10 days for the money to be back in your account
Cons
Like all jewelers there are strict return guidelines you have to follow, otherwise your return might be rejected
Some items only have a 10-day return window