Whiteflash Financing
---
Whiteflash have many options for buying the ring of her (or your) dreams, and it's very common to utilise a financing option for a significant purchase like an engagement ring.
Luckily, Whiteflash do offer a couple of different options for financing – you can learn more here, or we've detailed the key info in this post.
On this page you'll learn everything you need to know about: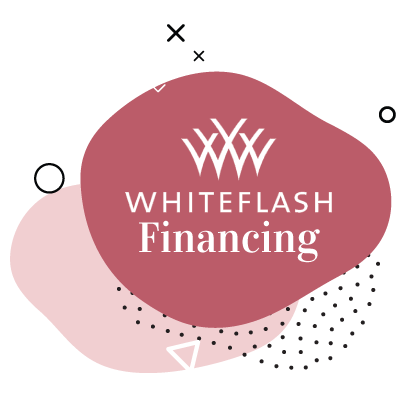 We've also written a detailed Whiteflash review, if you want some further reading.
Whiteflash Payment options
Before we look at Whiteflash's financing options, it's worth nothing that Whiteflash accepts payments by:
All major credit cards

including Visa, MasterCard, American Express, Discover and ApplePay

Pay Pal
Wire transfer

If buying from a country outside of America and Canada, often bank wire is the only way you'll be able to make a purchase. Unless you're from the UK, Australia, New Zealand, and Singapore, you may be able to use a credit card from these countries.
You will receive a 3% discount on the portion of your order paid by wire transfer

Once you select the bank wire option, contact your bank to wire the money, and once Whiteflash has received the payment, your order will be processed. This may take a few days to go through depending on your bank.
Something to note is that there might be a fee from your bank for the wire

Whiteflash financing

Whiteflash offers a 'buy now, pay later' option through Affirm Financing.
There is also an option called Flex Plan. This has a 90-day interest free payment period – similar to layaway.
Best for Diamond Quality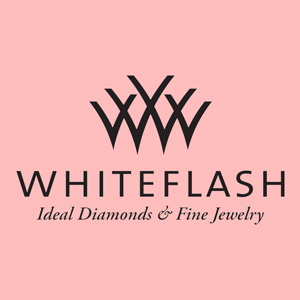 Why we recommend Whiteflash:
Whiteflash is an excellent choice if you're looking for the very highest quality round brilliant or Princess cut diamond.
There are very few jewelers on- or offline who can match them for their range of top quality stones, and the excellent information they provide ensures you can make a truly informed decision and get the very best stone available.
Recent additions of 'A Cut Above' lab-grown diamonds cements them as focusing on only offering the highest quality diamonds possible.
Highest quality diamonds with the A Cut Above range
Good selection of designer ring settings - you don't just need to buy their own brand
Offers a personal touch to their service - they're not just another online retailer
Whiteflash financing – Affirm
Whiteflash offer a 'buy now, pay later' financing option through Affirm. You can buy now and choose to pay off the loan over 3, 6 or 12 months.
They strongly recommend that you get pre-approval before making a purchase, so you know how much borrowing power you have and what rate you can get. These factors can impact the budget you have and ultimately what type of ring you go for, so it's good to know these things up front.


Advantages of the Whiteflash finance through Affirm are:
Easy to access – just select 'Affirm' on check out and application will be processed quickly and in real time online
Choose to pay off the loan in monthly instalments over 3, 6 or 12 months
Finacing rates as low as 10% APR
Option to get pre-approved so you know how much you're playing with, checking your eligibility will not affect your credit score.
No hidden fees – Affirm will let you know the total cost of financing before you commit to it
Read more about Whiteflash Affirm financing here.
What are the Whiteflash Affirm financing conditions?
To qualify for the Affirm program you must:
Be a resident of the US (excluding overseas territories and APO/FPO/DPO)
Aged 18
Purchase value must be over $100 (there are limited options for financing under $100). Estimated payment amount excludes taxes and shipping fees
Supply your name, email, mobile phone number, birthday and last 4 digits of SSN.
Subject to credit approval
Pay bills directly to Affirm, they accept debit card, bank transfer and check
What are the rates for the Affirm program?
The available rate varies between 10 – 30% APR.
The rate offered will depend on your credit profile and whether you qualify for full or partial financing.
If you have any questions on this, it's a good idea to contact Whiteflash directly.
Read related article: Whiteflash sales tax
Whiteflash financing – Flex Plan
Whiteflash also offer a 90-day interest free payment plan – this is similar to layaway.
You can find out more on the Whiteflash finance page here. Or read on below to see the ins and outs of this type of finance.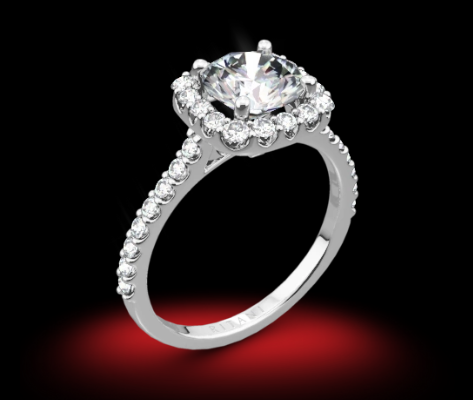 Whiteflash Flex Plan conditions
Item must be over $1,500 to be eligible for the Flex Plan
Must have a 20% downpayment at time of purchase
The remaining balance will be split into three equal payments, and this will be paid off at 30 day intervals
You can choose to pay more than the scheduled amount to pay it off more quickly
If any payment is more than 10 days late, the item will be returned to stock and you'll be issued with a store credit.
The 30-day money back offer also runs concurrently with the Flex Plan – if you choose to get a refund within 30 days, any amount you've paid will be refunded in full. If you cancel the order after the 30 day period, any amount will be refunded to you in the form of a store credit.
Your order will go to production only once the third payment has been received (this is normally at the 60 day mark)
If you have any questions at all, please get in touch with Whiteflash customer service.
Read related article: Whiteflash return policy
Where to apply for Whiteflash financing
Application for both the Affirm program and the Flex Plan can be done at point of checkout. You can learn more at the dedicated financing page on the Whiteflash website.