Tiffany Engagement Ring Enquiry
Should you buy a Tiffany engagement ring tax free?
Ringspo is reader-supported, which means we may receive a commission if you click a link to a retailer & subsequently make a purchase.
We feature links to several retailers to help readers find the one that is the best fit for them. Find out more about how Ringspo works here.
In this enquiry, I help a guy from Madrid who is interested in purchasing a Tiffany engagement ring at Heathrow Airport, tax free.
In this Q+A, you'll learn:
Whether it makes sense to buy a designer engagement ring from a duty free outlet
What 'don't buy the box' means
How the visible size of a diamond changes with carat weight
---
Should I buy a Tiffany engagement ring tax free?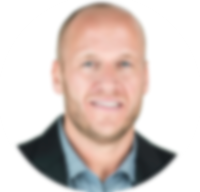 From: C********@gmail.com
Subject: Engagement enquiry
Date: 30 January
To: alastair@ringspo.com
Dear Sir or Madam,
I recently went to have a look at diamond rings at Tiffany & Co, Bulgari and Cartier locally in Madrid. I also read your website, which I found very helpful!
My question is, whether it is possible to buy an engagement ring at any of those listed above duty free at an airport such as Frankfurt or London Heathrow. I remember that I got 20% off the purchase of my Omega Seamaster watch, when I bought it at London Heathrow.
Best regards,
C
Don't 'buy the box'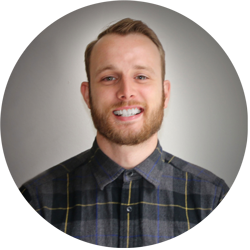 From: alastair@ringspo.com
Subject: Engagement enquiry
Date: 30 January
To:C********@gmail.com
Hi C,
Thank you for dropping me a line and congratulations on your upcoming engagement – very exciting!
You would indeed be valid for the 20% discount at Heathrow. I was intrigued about what this would translate to in GBP terms, so gave them a quick call and asked for a 1 carat ring in a classic 6 prong Tiffany setting – the top left ring here.
The two prices that they quoted were:
Option 1)
1.05 Carat, G Colour and VS1 Clarity
Regular price: £15,300
Tax free price: £12,750
Option 2)
0.98 Carat, G Colour and VS1 Clarity
Regular price: £11,700
Tax free price: £9,750
I emailed back to ask about the cut grading for both stones and whether they were graded by an impartial, external diamond grading lab, or by Tiffany's own gemologists, but they haven't replied yet.
I definitely appreciate the value of branded goods (I have a Speedmaster too), but I've found another option for you to consider. Click here to check it out.
Alternative option
The ring is from my recommended retailer within Europe – Blue Nile. It's a diamond of the very highest cut quality, as graded by GIA, who are the independent lab with the best reputation for rigour and consistency. I further narrowed the search by using my own, tighter tolerances for cut and the angles of a diamond to limit find the stones which will to return as much light as possible to the eye in the form of brilliant sparkle.
There's a phrase in the industry: "don't buy the box" and with branded diamonds like Tiffany's of Cartier, that's exactly what you are paying a premium for. The diamonds aren't higher quality than from other retailers but they do have more premium store locations, more advertising, shinier staff and extremely nice packaging which all combine to create a really lovely and enticing ring buying experience.
But it does result in a much higher price – you would be paying a 70% premium for the experience of buying and owning a Tiffany's ring, compared to a diamond from Blue Nile which is likely to be a higher quality stone.
With your watch, you are benefitting from something which is obviously Swiss-made and people can always see that it is an Omega as you wear it. However, with an engagement ring, there is no visible indication that a ring is from Tiffany's or Cartier once it has been taken out of its box, unless someone is told.
You may well decide that the Tiffany experience is worth the premium but I wanted to present this option to you as I am always keen to ensure that guys are fully informed and get the most beautiful ring they can for their budget. The difference in price between the Blue Nile and Tiffany's rings could be put towards attributes of the ring which make it larger or even more beautiful, towards your wedding or towards making your honeymoon even more special.
Let me know your thoughts once you've had a chance to review and have a think
Congratulations again!
Alastair
Do engagement rings depreciate?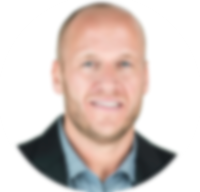 From: C********@gmail.com
Subject: Engagement enquiry
Date: 2 February
To: alastair@ringspo.com
Hi Alastair,
Thank you very much for your quick and diligent reply! May I take up some more of your time to ask you some more questions please?
I appreciate your recommendation to buy at Blue Nile. I did a little bit of research and foundn out that the company's shares are being quoted on NASDAQ and it nearly has a USD 500mm market capitalization. Moreover reviews are solid. When I buy from their store, do they send me a certificate for the diamond?
With regards to secondary market values of diamond rings: say I were to buy a ring at Tiffany for 10k GBP (as you were mentioning there is a 30-70% retail premium built into these prices), what would the value for this ring be like in the secondary market? On the other hand if I were to buy a ring from Blue Nile and it comes with a certificate, what secondary market value can be expected for that item?
Finally, I particularly like a rather slim solitary setting for my girlfriend, who is not too tall and has very small hands. I was thinking to go for a half carat center piece diamond of good quality to be surrounded by a pavé ring design. Is there any option on Blue Nile you can recommend with regards to this idea?
Best regards and many thanks for your time,
C
The more expensive the ring, the greater the depreciation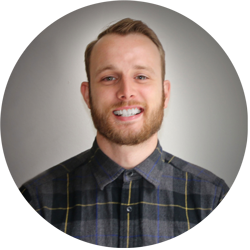 From: alastair@ringspo.com
Subject: Engagement enquiry
Date: 2 February
To:C********@gmail.com
Hi C
Of course! I'm always happy to answer questions.
Blue Nile is the largest online retailer of engagement rings and although it is currently listed, it's in the process of being taken private,
It has an excellent reputation for service and value and it scale means that it can offer a huge selection of high quality diamonds at prices that its smaller competitors just can't compete with.
When you buy from Blue Nile, each diamond is accompanied by an 'grading report' from GIA, which is the proper name for what is commonly known as the 'certificate'. The grading report number is laser-engraved on the side of the diamond (although a microscope is needed to see it) which means that the diamond is indelibly linked to the report.
Having a GIA report is definitely an asset on the resale market, but this is not something that I have much experience with unfortunately. From reading reviews of the website I Do Now I Don't – a second hand marketplace for jewellery – it seems that around 50% of the original retail price is a common. Obvious with the more expensive Tiffany ring, this would be a larger depreciation figure.
Blue Nile have a 'petite micropave' setting, which sounds like it could be perfect for you. It has a thiner band, to suit smaller fingers, and this also has the advantage of complementing a stone of around that size.
Let me know if you would like me to find a top quality stone at 0.5 carats and I can send through a recommendation. Or, if you have any further questions then just let me know.
Cheers!
Alastair
Finding the perfect stone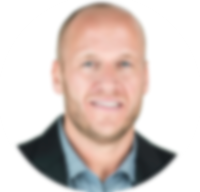 From: C********@gmail.com
Subject: Engagement enquiry
Date: 4 February
To: alastair@ringspo.com
Hi Alastair,
Thank you so much once again! The micropavé setting you sent through is exactly what I am looking for. Would you be so kind to send me a recommendation or two for a matching quality stone to go with that setting? I would also be very thankful, if you could send me the link to the European website of Blue Nile, where I could pay in EUR.
Best regards,
C
Comparing diamond carat weights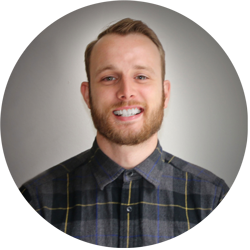 From: alastair@ringspo.com
Subject: Engagement enquiry
Date: 4 February
To:C********@gmail.com
Hi C,
No problem at all!
I've attached a doc with recommendations with links through to four top quality stones on the Spanish version of the Blue Nile site, so you can see how increasing the carat size of the stone affects the price.
One thing that you will definitely notice is that as the increase in price is definitely not directly proportional to the increase in carat weight. A 0.8 carat diamond is a 60% increase in carat weight over a 0.5 carat diamond, but nearly a 300% increase in price.
I've also included the dimensions of each of the stones, so you can see how much difference increasing the weight of the stone makes the the 'face up' visible size of the diamond.
Hopefully this is all useful information and helps you make your decision, rather than confuses you, but as always please drop me an email back if you would like any further information. It's getting late here in Australia now so I'm going to head to bed, but will get back to you tomorrow morning if you do have any further questions.
Thanks!
Alastair
Emergency request for Valentine's Day!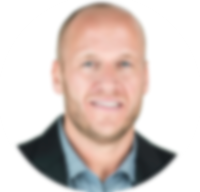 From: C********@gmail.com
Subject: Engagement enquiry
Date: 7 February
To: alastair@ringspo.com
Hi Alastair,
I finally got around to look at the rings again, as my girlfriend is out of the house 🙂 Could you help me to find a good 0.50 carat diamond for the micropavé setting in platinum that would be delivered to me in Madrid till Valentine`s Day please? I saw that the diamond you had selected would not ship till then. Is it unrealistic that the whole ring could be done and shipped by next Tuesday?
Best regards,
C
Blue Nile Signature Ideal diamond to the rescue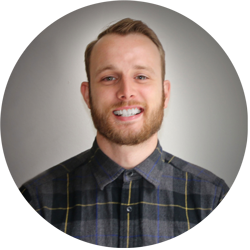 From: alastair@ringspo.com
Subject: Engagement enquiry
Date: 7 February
To:C********@gmail.com
Hi C,
Yes, it's do-able!
(But only just!)
Unfortunately the original diamond wouldn't be available in time because it is held by a supplier, which would mean that it would need to be delivered to Blue Nile and mounted in the setting and then sent to you – all of which takes time.
However, Blue Nile do have a range of 'Signature Ideal' diamonds, which are the highest cut quality that they offer. You can find out more about them here. They hold these diamonds in stock, which means that if ordered immediately, you can have your ring delivered by 13th February.
Signature Ideal diamonds are not only graded Excellent by GIA, but they also have another assessment and grading applied to them, by a second laboratory – GCAL. This lab uses special cameras to assess the amount of light that will be reflected as brilliant sparkle, as well as the symmetry of the stone.
I've updated my recommendation document, which you can see here, and included some screen grabs from the GCAL certificate and you should be able to see that the results for this stone are Excellent for every measure.
Indeed, if you look at the 'hearts and arrows' of this diamond, and then compare it to a Google search for 'perfect hearts and arrows diamond', you can see that it's very, very close, which is indicative of the quality of this stone.
Usually Signature Ideal diamonds are significantly more expensive than, but this one is only slightly more than the previous diamond we found.
Hopefully all of this sounds good, but let me know if you have any more questions at all. I'm 10 hours ahead of you, so will be available to answer any questions until around 1pm Madrid time, if needed
Good luck!
Alastair
Making the final diamond decision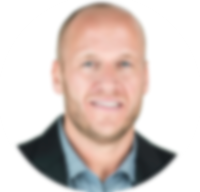 From: C********@gmail.com
Subject: Engagement enquiry
Date: 12 February
To: alastair@ringspo.com
HI Alastair,
I took the time to read through all the very helpful information on your website and ordered the micropavé setting with the 0.5 carat you had initially recommended just now.
Thank you very much again and have a nice evening,
C
A great result!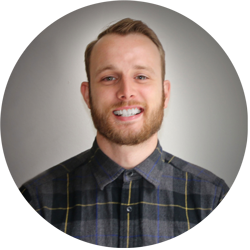 From: alastair@ringspo.com
Subject: Engagement enquiry
Date: 13 February
To:C********@gmail.com
Hi C,
That's great news!
I think you'll be really pleased with the diamond as it is cut for optimal brilliance. It will be a stunning ring that I'm sure your partner will love.
Good luck with planning your proposal too – it's definitely a bit nerve-wracking (I broke the lid of the ring box clean off when I opened my box because I was SO nervous), but it's an incredible moment.
Congratulations again,
Alastair
---