Ritani Warranty & Guarantee
---
An engagement ring is a significant investment, so it's natural that you want to ensure that the jeweler you buy from stands behind its quality. Nothing would be worse than your ring breaking, ruining what should be a magical time of your life.
Thankfully, Ritani offer a lifetime warranty (read more about it on their site here), but what does this really mean? Reading their site it can be quite confusing what is and isn't covered.
We've deciphered this, so you don't have to.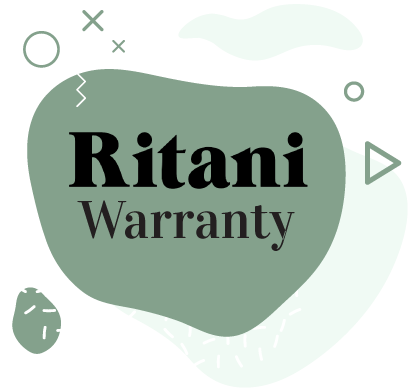 On this page you'll learn everything you need to know about:
What is Ritani's warranty policy?
Ritani offers a lifetime warranty on their products, and promise that everything they sell will be free from manufacturing defects at the time of delivery.
They also say that they will repair and maintain your jewelry for a lifetime.
What this means is that if there are any issues with your jewelry that are a result of an issue with the manufacturing, they will repair it at no cost to you.
One thing to know is that you must register your warranty with Ritani within 45 days of your purchase for the warranty to be valid.
If you have any issues with the jewelry contact their customer service team, and they'll request you to send the piece back for inspection. You'll have to pay $30 for a fully insured shipping label, but they will send it back to you for free. You can contact their customer service team just click here.
Once it's back at Ritani HQ, they'll let you know if there's any additional charges, in case the type of work you need done isn't covered by the warranty. They'll advise you of this before doing any work.
Read more details about the Ritani's approach to warranties on their blog, click here.
What's covered by the Ritani free lifetime warranty?
Wear and tear is the most common enemy of jewelry, especially engagement rings, which are on your hands every day and can get knocked or caught on things.
Below are the types of things that are covered by the Ritani lifetime free warranty;
Ring resizing (first year only)
Center or side stone tightening
Rhodium replating (once a year – you just need to pay for shipping)
Ring cleaning
Any manufacturing defects
Read related article: Ritani ring resizing
To cover these types of issues, insurance is required, rather than a warranty (read more about this click here).
Excellent value for diamonds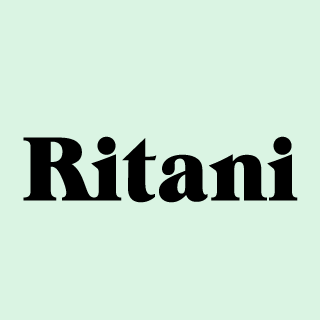 Why we recommend Ritani:
Ritani have always offered beautifully ornate ring settings, but over the last few years have repositioned themselves offer some of the best value of any online jeweler for diamonds, both natural and lab-grown.
Beautiful settings
Very competitive prices for diamonds
Excellent service guarantees
What does the Ritani Warranty not cover?
The lifetime warranty is pretty good, but there are a few things that aren't covered by the free warranty:
Ritani determines that the product has been worked on or repaired by any party other than Ritani
You have not registered your warranty on Ritani.com
You are missing proof and date of purchase
You are missing a valid warranty return authorization number
Regular wear and tear is also not covered:
Discoloration due to exposure to chemicals, make-up, swimming pools, hot tubs or bathing.
Prongs and precious metals, in general, wear over time and may require "building up" or restoration work.
Bent, caught or worn out prongs(s) allowing a stone to fall out or be lost due to normal wear or other damage.
Lost stone or a stone has fallen out due to chipping or breaking caused by normal wear or other damage.
To cover these types of issues, insurance is required, rather than a warranty (read more about this click here).
Read related content: Ritani returns
How does the Ritani warranty compare to competitors?
The best way to know if the warranty offered by a jewelry retailer is good or bad, is to compare it to other jewelers. Many jewelry stores offer lifetime warranties, but most of them only cover manufacturer defects, offer complimentary cleaning of diamond rings and doesn't include damage due to normal wear (like metal discoloration or loose prongs) but Ritani offers more than this.
As we mentioned above, the Ritani warranty offers free prong tightening, re-polishing, rhodium plating and cleaning services. It also includes one free ring resize for the first 1 year after purchase.
Read more about Ritani's warranty on their service page click here.
Pros and cons of Ritani's warranty
Pros
Free lifetime warranty for all jewelry once purchased
Offers more services than other jewelers in their lifetime warranty
One free resize in the first year
Free, yearly rhodium plating for white gold
Cons
Must remember to register within 45 days
Customer must pay to shop item when sending the item back
Additional charges for repair issues not covered by the warranty