Hailey Bieber's engagement ring
The ultimate guide to Hailey's diamond ring
Ringspo is reader-supported, which means we may receive a commission if you click a link to a retailer & subsequently make a purchase.
We feature links to several retailers to help readers find the one that is the best fit for them. Find out more about how Ringspo works here.
What was meant to be a low-key engagement in the Bahamas turned very public when a fan snapped a covert photo of Hailey Bieber's engagement ring. Hailey Bieber became 'one less lonely girl' when Justin Bieber popped the big question on July 7th, 2018.
Rumors of the two blondes being more than just friends began in the summer of 2015, when the two were spotted on a jet skiing trip together in Miami Florida. They were confirmed to be dating in 2016, but then decided not to rush things and remain just close friends.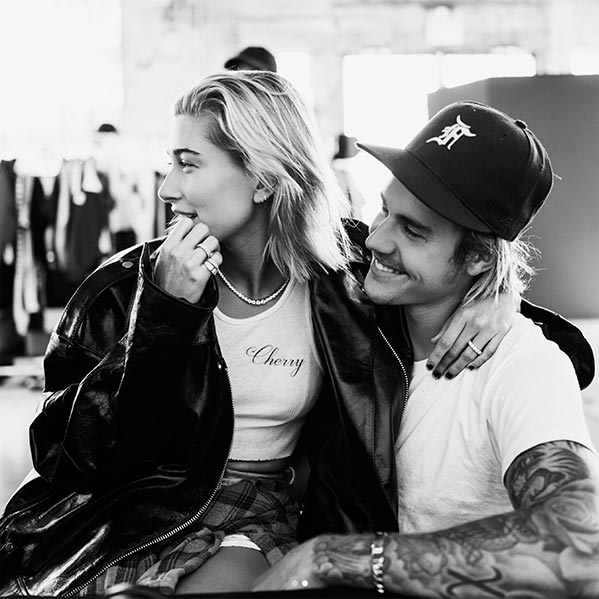 Justin stated in an interview with GQ magazine:
What if Hailey ends up being the girl I'm gonna marry, right? If I rush into anything, if I damage her, then it's always gonna be damaged. It's really hard to fix wounds like that. It's so hard…I just don't want to hurt her.
Fast forward to 2018 and the two were inseparable once again!
After surprising Hailey with a special romantic getaway, he dropped down on one knee at Nippers Beach Bar and Grill, and of course she said yes.
He then took to social media to state:
God's timing really is literally perfect, we got engaged on the seventh day of the seventh month, the number seven is the number of spiritual perfection.
If you're looking for all of the details about Hailey Baldwin's engagement ring, you've come to the right place!
You'll find out:
What style Hailey Bieber's engagement ring is
What size the diamonds on Hailey Bieber's engagement ring are
How much Hailey Bieber's engagement ring is worth
Hailey Bieber's engagement ring pictures
The first and currently only photo of Hailey Bieber's engagement ring was snapped by a fan on July 8th, 2018 and posted to Twitter.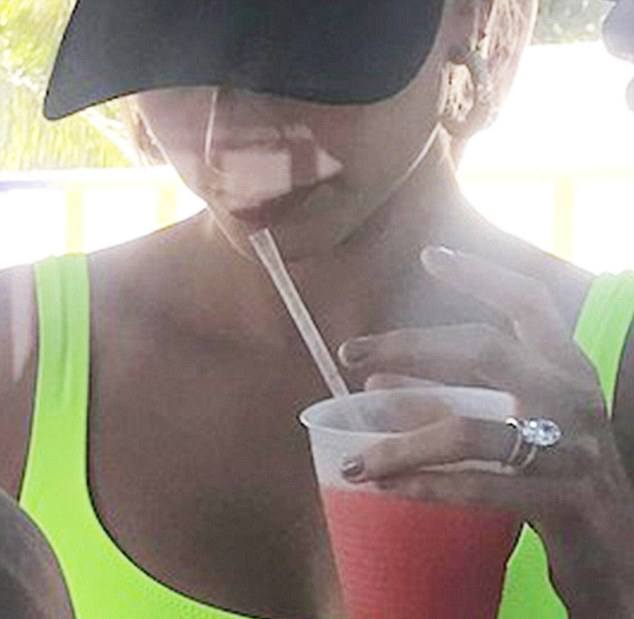 Although obviously not the best quality, we can definitely make out the key details about this stunning engagement ring. First of all it's an oval cut solitaire, a bold but increasingly popular choice. Secondly, it has a double band, and appears to be yellow gold.
What style setting is Hailey Bieber's engagement ring?
Hailey's engagement ring is a solitaire setting with a modern yellow gold double band.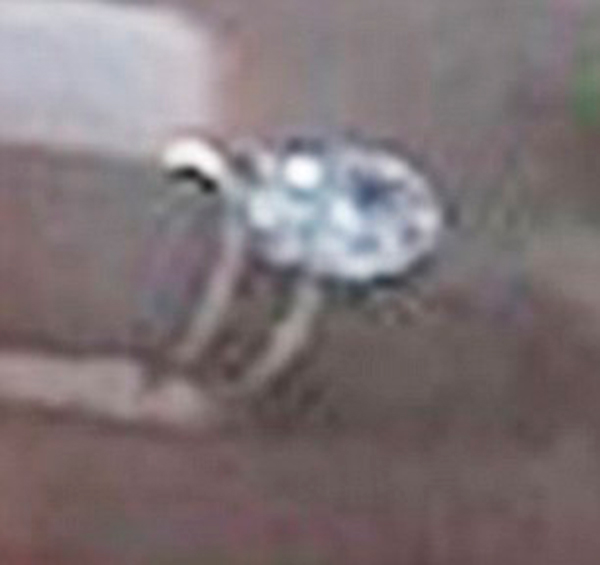 Clean and modern, a double band symbolizes the balance that the two will hopefully have in their relationship. This style has quickly been gaining popularity since Joe Jonas proposed to Game Of Thrones beauty Sophie Turner with a double band of their own. The beauty of this setting is that it perfectly showcases any stone shape, no matter the size.
What shape is Hailey Bieber's engagement ring diamond?
The center stone of Hailey Baldwin's engagement ring is a unique oval cut diamond.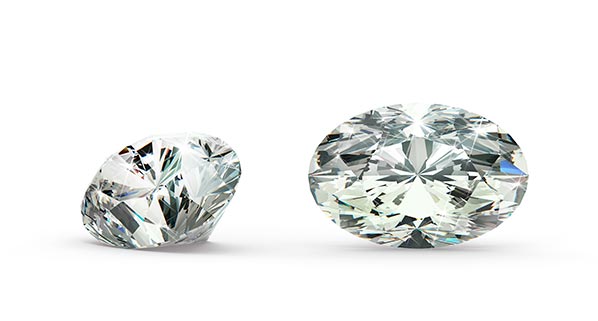 Oval diamond engagement rings are an increasingly popular option for people who want all the benefits of a round brilliant engagement ring (amazing sparkle) but want something a little bit different.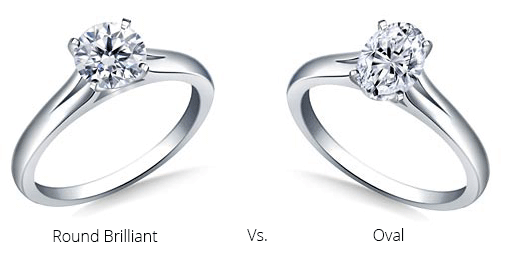 A huge plus with an oval diamond engagement ring is that it is has nearly all the best bits of a round brilliant engagement ring, but is priced much lower. It's basically an elongated round brilliant, so does an excellent job of reflecting light back to your eyes, making the diamond sparkle brilliantly.
How many carats is Hailey Bieber's engagement ring?
Hailey Baldwin's center stone is an impressive 6 carat oval diamond.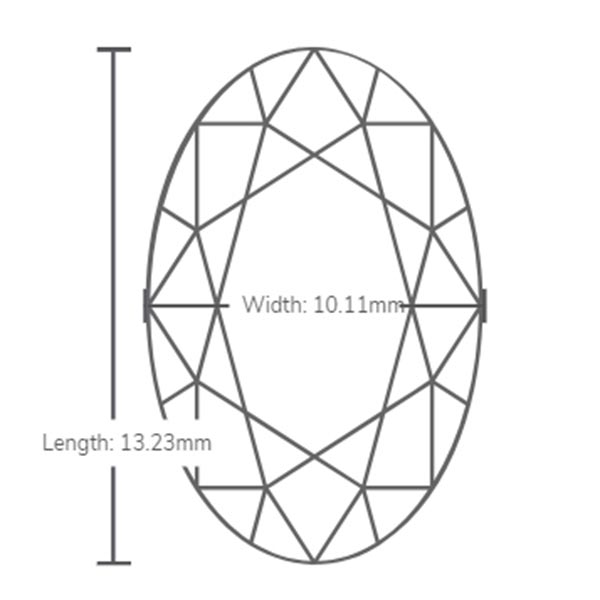 It is estimated to be at least G in color and VS1 in clarity. Broken down, this means that the diamond is nearly colorless, and has a flawless appearance to the naked eye.
How much did Hailey Bieber's engagement ring cost? And what's it really worth?!
The Biebs spent approximately $400,000 on the perfect engagement ring for Hailey. Not bad, considering that last year MONEY magazine determined that the singer was the richest person of his age group.
Some may say, however, that Justin overpaid. A 6 carat flawless diamond from one of my recommended retailers is currently coming in at $255k.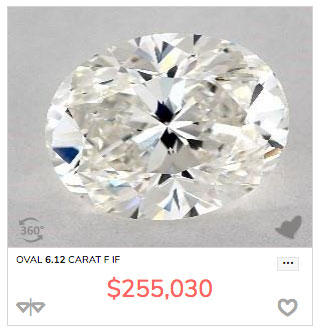 Hailey Bieber's Engagement Ring Copy
The unique and forward-thinking style of Hailey Bieber's engagement ring can be yours, and I've got two options for you to consider.
The first up is the closest match, with a double band appearance in 14k yellow gold, mimicking Hailey's engagement ring style. The pave on the band adds some increased sparkle and shine to the overall ring. Click here to find out more information about this 14k Yellow Gold Split Shank Ribbon Engagement Ring at my recommended retailer James Allen.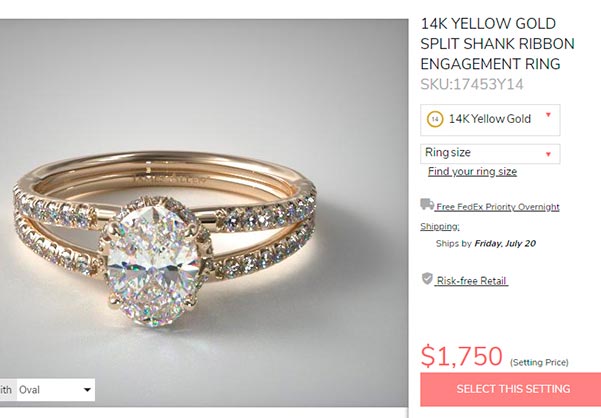 Last but certainly not least, for those individuals loving the contemporary feel of the oval cut diamond, but valuing the traditional as well, we have our third option. Essentially, this option is Hailey Baldwin's ring without the trendy second band. Click here to find out more information about the Grace ring from my recommended retailer Taylor & Hart.