How To Buy A Cheap Tiffany Engagement
Ring
Get your Tiffany Ring for the Best Possible Price
---
Tiffany & Co is one of the most desired brands in the world, and a Tiffany engagement ring is a clear statement that you are ready to continue to the next stage in your life story together.
But prices for Tiffany engagement rings can be higher than many people expect, so it's not uncommon to want to find out how to buy a 'cheap' Tiffany engagement ring.
The five tips in this article will show you how you can avoid common mistakes plus save thousands of dollars on a Tiffany ring by buying smart.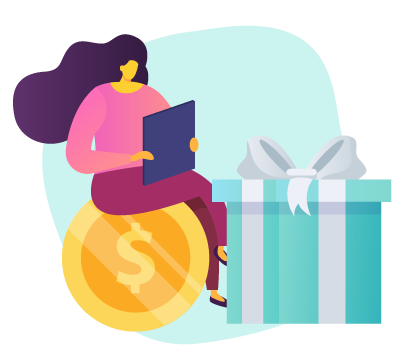 While no Tiffany engagment ring is ever going to be 'cheap', here are the 5 things to consider if you want to make sure you don't pay more than you need to:
Keep it simple
Don't go overboard with diamond quality
Don't get fooled by magic weights
Consider a shape other than round
Buying vintage delivers the biggest savings
Before we look at these in detail, we'll have a quick look at why Tiffany is so expensive and how it compares to other brands.
Why Tiffany & Co is expensive
As a brand, Tiffany has an aura of old school glamour and buying jewelry from Tiffany is a fantastic experience – their stores are beautiful and the service is second to none.
Tiffany works hard to continue to maintain their brand, with beautifully shot ads featuring famous models displayed in premium locations in cities across the world.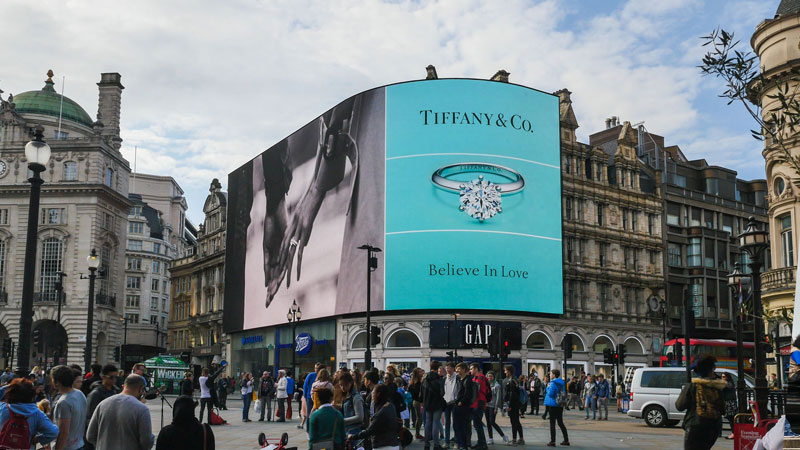 All of this is expensive, which means that prices need to be high to pay for it.
But if people didn't value the Tiffany brand, then it wouldn't work. Consumers wouldn't pay the prices Tiffany asks.
However, as a result of the luxury experience that has been built around their products, and the secondary 'glow' that this imparts onto the wearer, Tiffany & Co is able to charge a premium for their products.
In fact, their diamonds are typically around twice the price of a diamond of equivalent quality from a less prestigious retailer.
Tiffany & Co vs. other jewelers
If we look at the price of a 0.7 carat Tiffany engagement ring in the classic 6 prong setting with G color and VS1 clarity, it's priced at $8,250.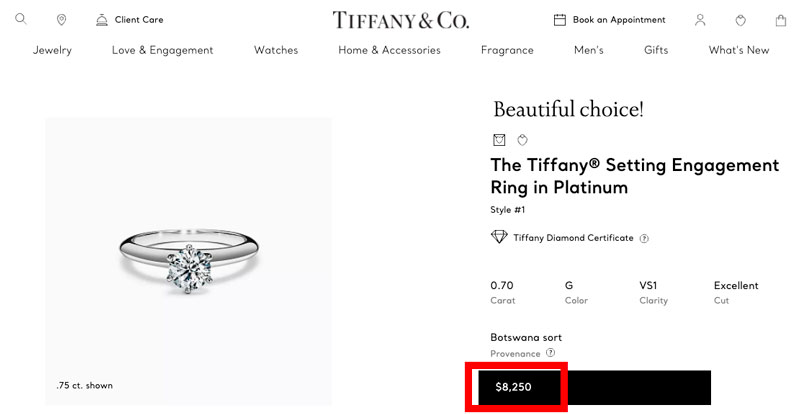 The Tiffany price includes both the diamond and the setting, and of course you get the beautiful blue box as well!
It's easy to find an equivalent diamond on one of my recommended retailers, with the same 'super ideal' cut quality as Tiffany & Co, the same color, the same clarity and a platinum 6 prong setting: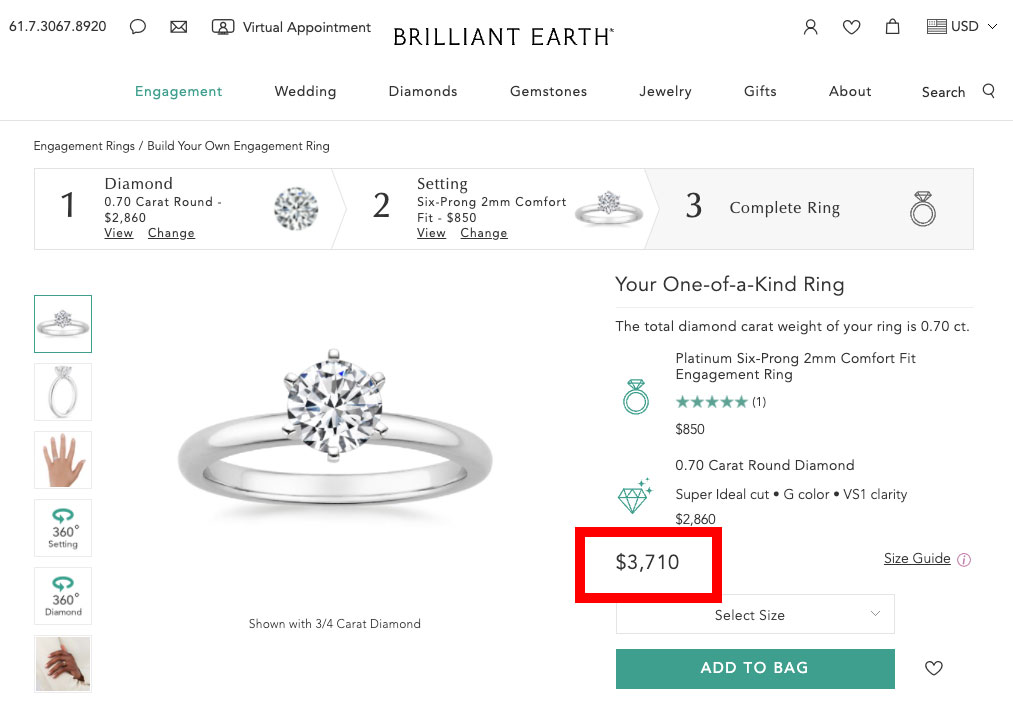 The ring from Brilliant Earth and is priced at $3,710 – less than half of the price of the Tiffany ring. As one of Brilliant Earth's Super Ideal cut stones, this diamond will sparkle just as brilliantly as the Tiffany diamond.
What you obviously don't get with the ring from Brilliant Earth is the blue box and the Tiffany brand name attached – something which many people are more than happy to pay a premium for.
If you're reading this, you are obviously looking to buy a Tiffany ring though, rather than one from an alternative jeweler, so here are our 5 tips for ensuring you don't pay more than you need to.
Tip 1: Keep it simple
The first tip to finding a lower-priced Tiffany ring is to keep the ring style itself simple.
Luckily, this piece of advice is fairly easy to follow.
While Tiffany & Co. do produce many styles of engagement ring, there is only one style that is the Tiffany engagement ring – the classic 6 prong platinum setting with a round diamond.
The benefit of this is that this is also the simplest style of ring to make, so prices are lower than more ornate rings.
For example, if we look at our example from earlier, the 0.7 carat solitaire ring was $8,250.
If we added a some side stones this same diamond, the price rises to $10,300: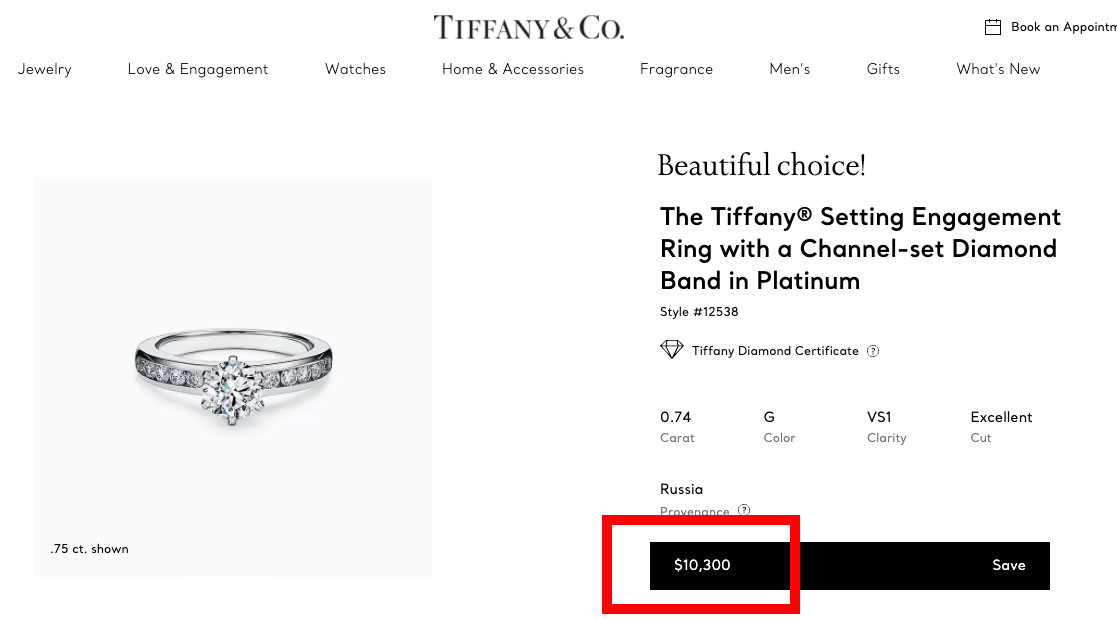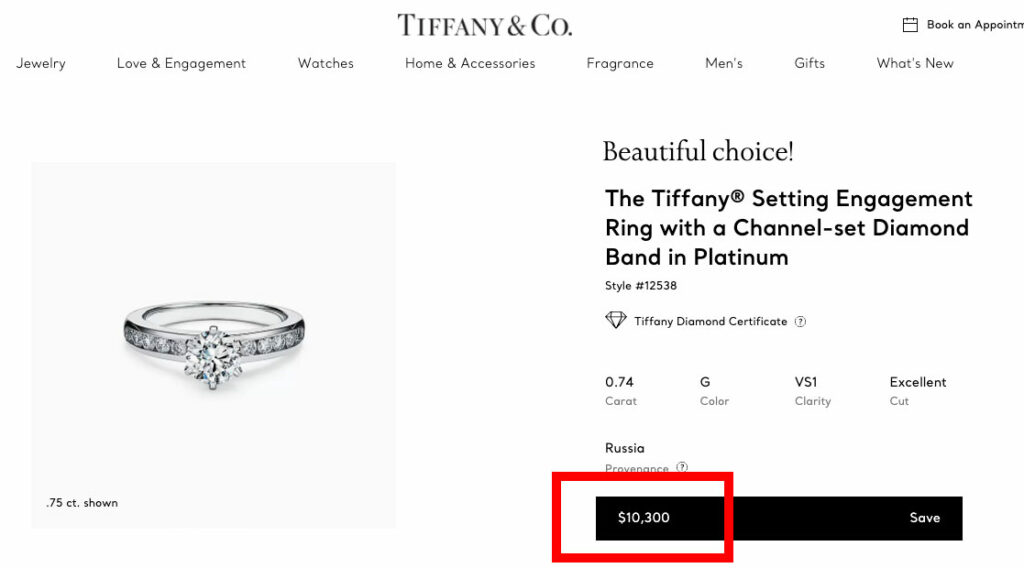 Keeping the ring classic and simple by not including the side stones can save you $2,000.
Tip 2: Don't go overboard with diamond quality
When you're buying a diamond ring, it can be tempting to want to go for the highest quality possible, including 'flawless' clarity. However, past a certain point increasing color and clarity make no difference to what the ring actually looks like, you're basically paying extra for an imperceptible increase in quality that is impossible for the human eye to see without a microscope.
If we look again at the classic Tiffany setting and increase the diamond quality from G color and VS2 clarity to D color and VS1 clarity, the price increases to $11,400: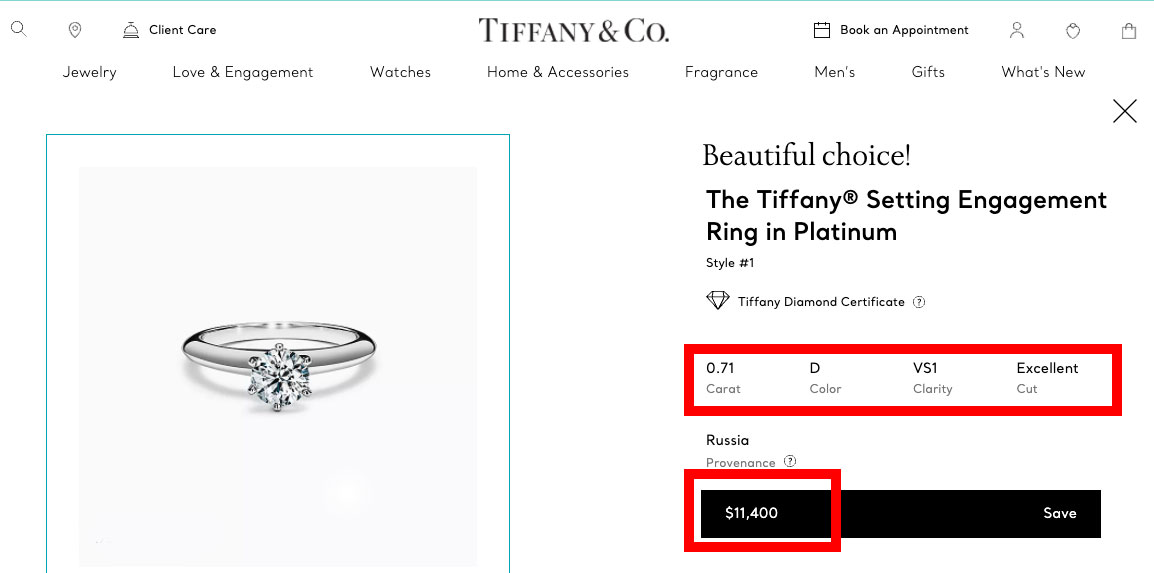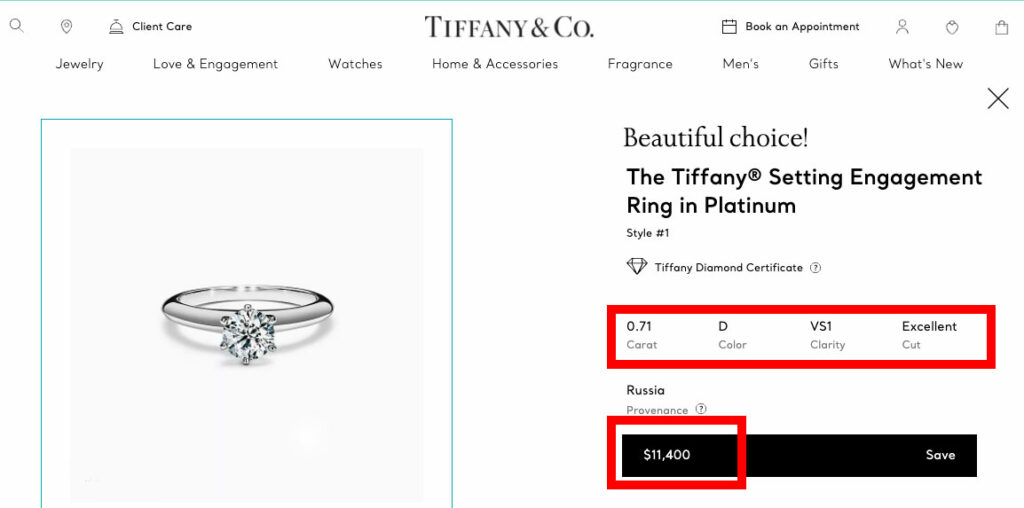 This ring would look exactly the same as the G color, VS2 clarity but costs $3,000 more.
My recommendation here is to ensure that you are spending money on things that really matter to you and which make your ring more beautiful.
G colour and VS2 clarity are a great balance of beauty and value.
Tip 3: Consider a shape other than round
Round diamonds are the most popular shape for engagement rings, whether they are bought from Tiffany & Co or any other jeweler.
With their popularity comes a price premium, and by choosing a different shape you can actually save yourself a significant amount on your purchase price.
For example, a 0.71 carat, G color, VS1 clarity princess cut engagement ring is priced at $6,250: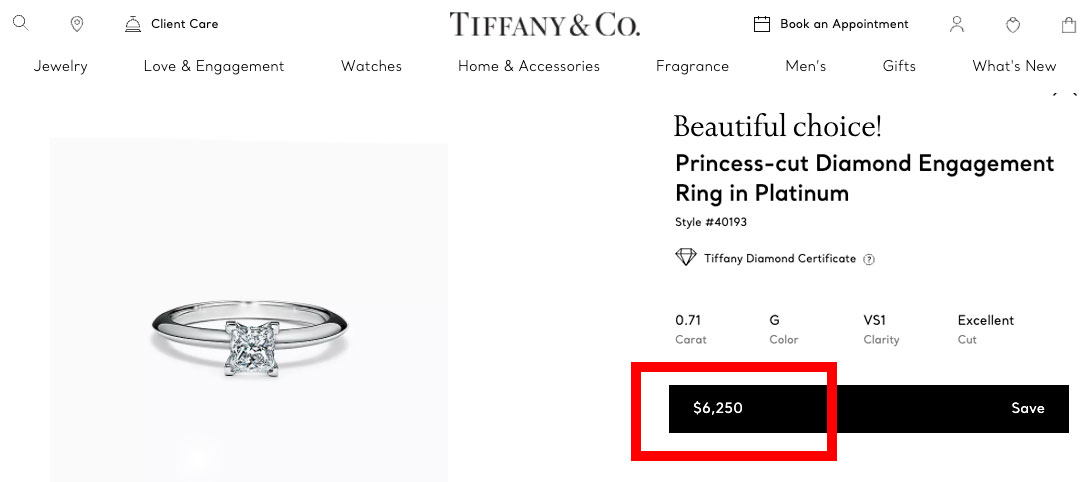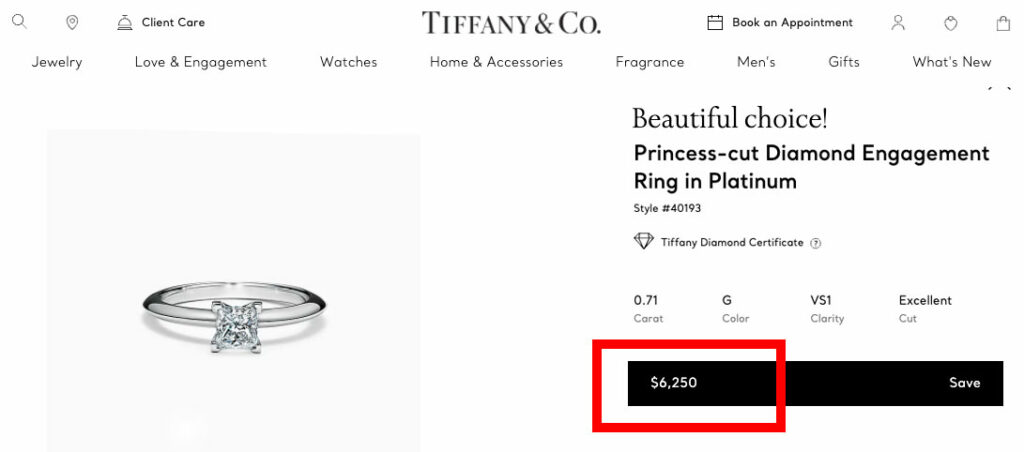 This is the exact same carat weight and clarity as the round ring that was priced at $8,250, but is exactly $2,000 cheaper.
Tip 4: Consider buying vintage
This is the most effective tip at reducing the price you'll pay for your Tiffany ring.
Sourcing a pre-owned or vintage Tiffany ring will mean that you will pay around half the price of a brand new ring, while the ring itself may be absolutely indistinguishable from a brand new ring.
As a significant purchase from a luxury brand, Tiffany rings are generally extremely well cared for and when rings are being resold they are generally cleaned and polished so that they look like new.
Plus, 'vintage Tiffany' has all kinds of glamorous associations that anyone would be happy to be associated with: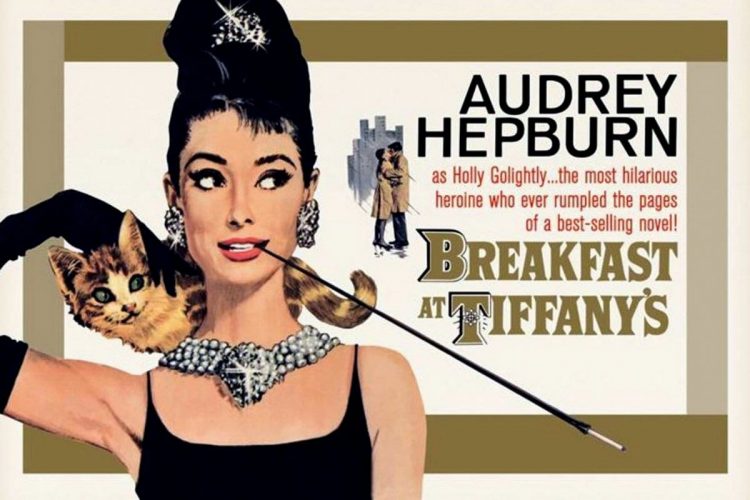 A Tiffany ring on the secondary market will typically be 35 – 50% less expensive, while being virtually indistinguishable from a brand now one.
Our reference point through out this article has been the original 0.7 carat Tiffany setting which is priced at $8,250.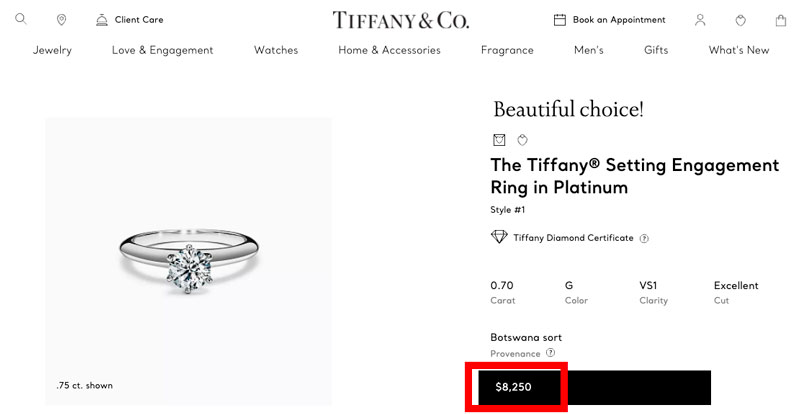 An identical Tiffany setting with an identical quality, but slightly higher carat weight center diamond costs $4,850: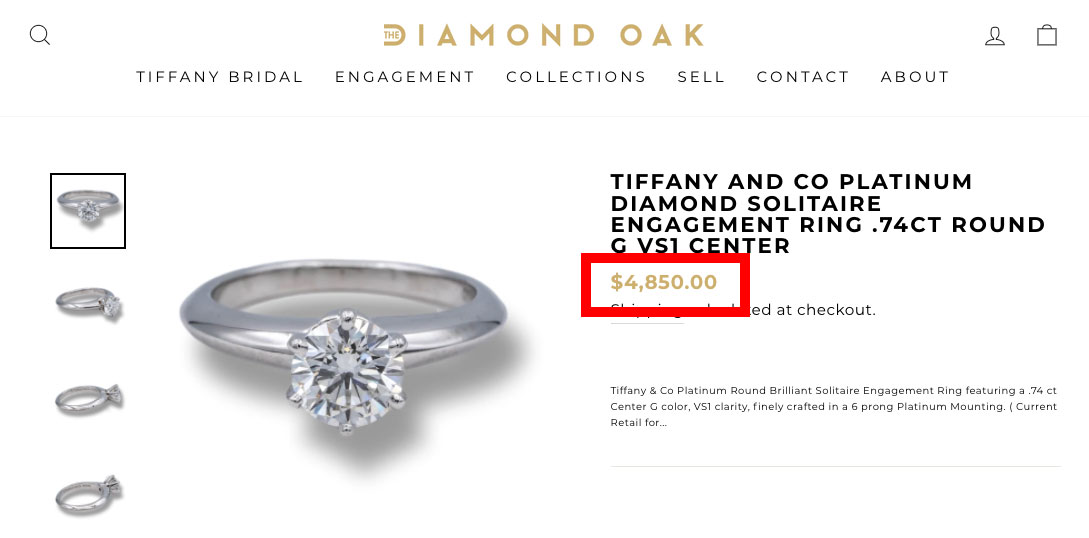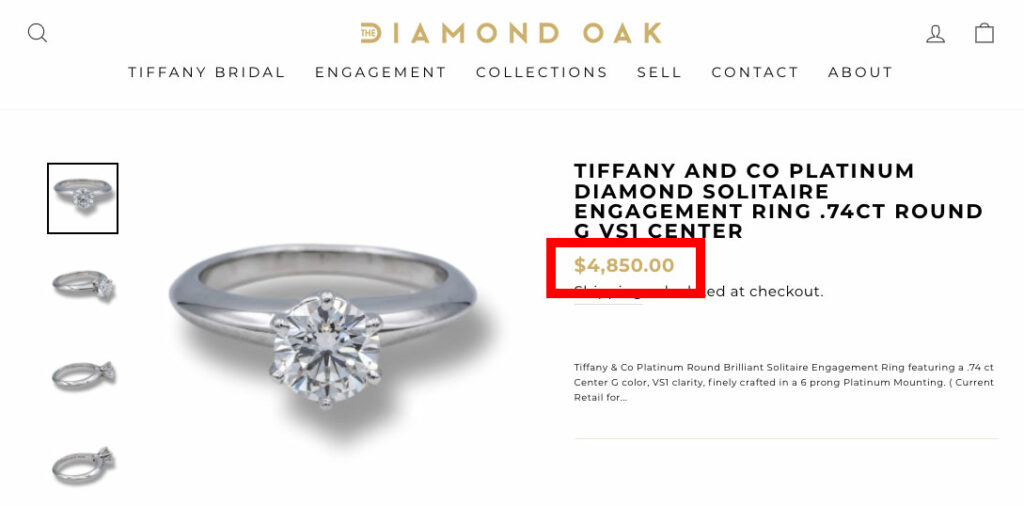 It's in excellent condition, comes with all of the Tiffany documentation as well as the blue box while offering a significant saving over buying straight from a store.
This is just one example, but choosing vintage is a great way to reduce the price you'll pay for your Tiffany ring while adding some additional charm and mystique to it.
The best place to buy a cheap Tiffany ring
If you are set on buying a new Tiffany ring then the first three tips here should help you ensure that you get your ring for the best possible price. While they may not make the ring 'cheap', they will ensure you don't fall into many of the common traps that mean that people spend more than they need to.
If you want to take advantage of the fifth (and biggest money-saving) tip – to buy vintage – then it's important to work with someone trustworthy.
When buying a Tiffany ring on the secondary market, we recommend working with a specialist, who will be able to vouch for its provenance and also understand a fair market price.
Our recommendation is Alon at The Diamond Oak.
The Diamond Oak is a family run business with multiple generations in the diamond industry, based out of the Diamond District in New York. Alon specialises in vintage Tiffany rings and at any time has a wide range of rings in stock to suit a range of budgets.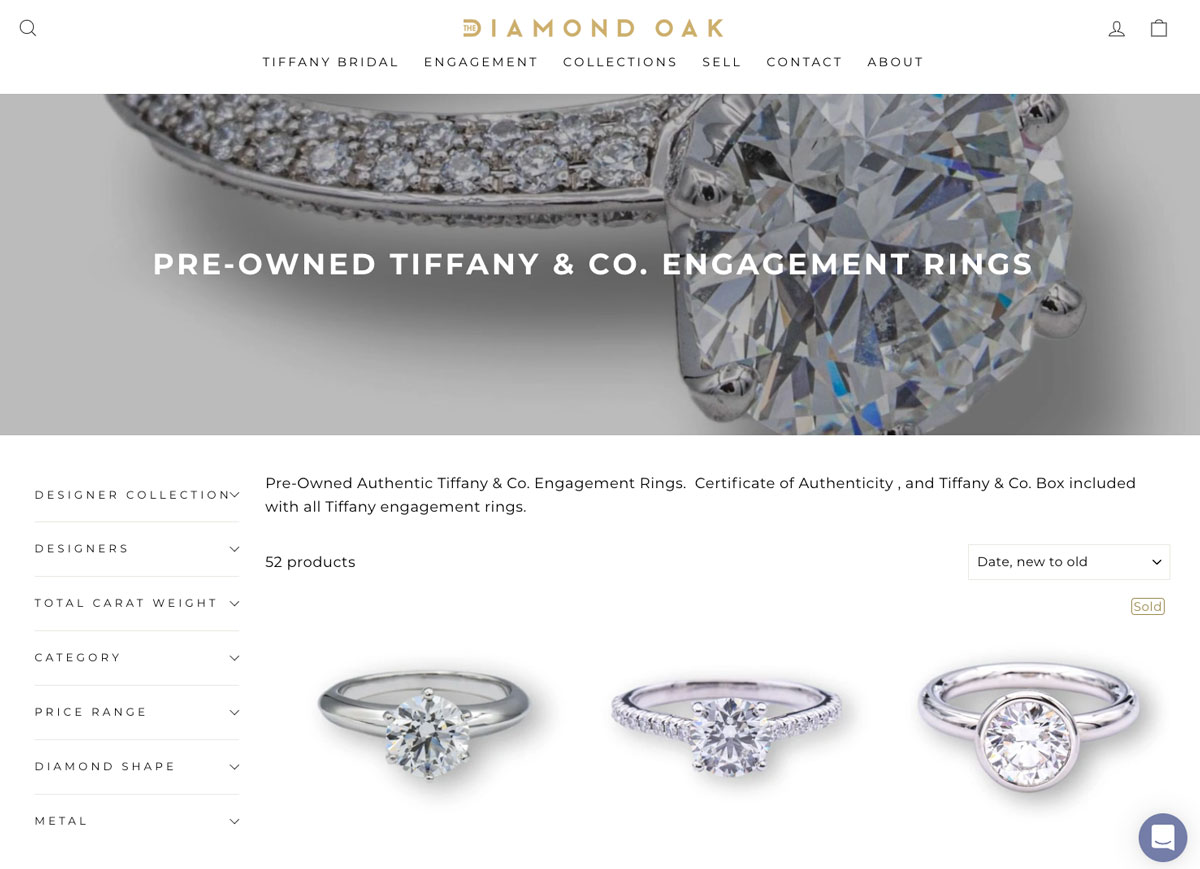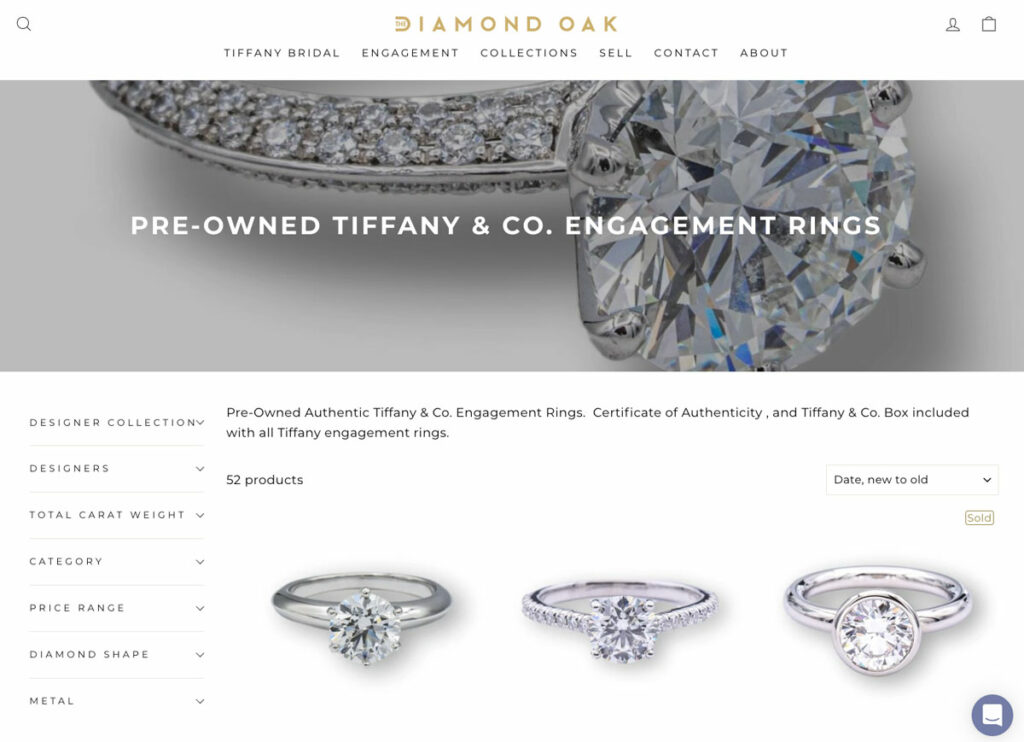 Click here to see the current selection of vintage Tiffany rings available and see how much you could save compared to buying new.