Do you have to give back an engagement ring in a broken engagement?
What to Do with an Engagement Ring After a Breakup
---
Broken engagements can be a stressful, heart-wrenching time as you seemingly start over in life and love.
While there are many questions that may need to be answered at such a time, the question of who gets to keep the engagement ring will almost inevitably come up.
In some cases, the couple comes to a mutual agreement about the ring after the relationship ends, but others turn to etiquette and to the law of their state to make their decision.
In this article we will examine both common etiquette answers and provide a thorough state-by-state rundown of all the relevant engagement ring laws.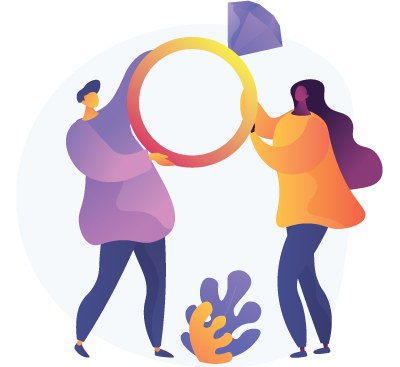 Ringspo is reader-supported, which means we may receive a commission if you click a link to a retailer & subsequently make a purchase.
We feature links to several retailers to help readers find the one that is the best fit for them. Find out more about how Ringspo works here.
Broken Engagement Ring Etiquette
Traditionally, an engagement ring is returned to the giver if the bride-to-be initiated the break-up or if it was mutual. If the giver ended the relationship, the wearer often keeps the ring or is given the option on what to do with the ring. Even in those instances, the recipient will often return the ring to her ex-fiance.
Heirloom Engagement Ring Etiquette
The etiquette surrounding heirloom jewelry is different as these items have been passed down through a specific family and hold sentimental value. Giving back anything that is an heirloom or holds special sentimental value is generally the right thing to do.
Can the Groom Ask for an Engagement Ring Back?
The giver of the engagement ring can ask for it back, especially if it was an heirloom piece or the couple lives in a state where the law views the ring as a conditional gift.
In some instances, they may have to initiate an action or file a claim to get the ring back before it is sold or given away to someone else. Depending on your state and the value of the ring, you may be able to process the claim through small claims court. It is a good idea to consult an attorney to learn about your options.
How to Ask for an Engagement Ring Back
If your ex-fiance hasn't returned the ring and you believe that it should be returned, try to approach them in a non-confrontational manner. Plan out what you will say in advance, then give them a call. Try to avoid both face-to-face and text when it comes to this conversation. Talking to someone face-to-face can sometimes feel more confrontational than a phone call. If your ex-fiance feels threatened or pushed into giving the ring back, it could potentially cause legal issues in the future.
Explain to her why you believe you are entitled to the ring and kindly ask for its return. Listen to what she has to say and be sensitive. In most mutual break-ups an agreement can be made when both parties are civil.
Benefits of Giving the Ring Back After an Amicable Breakup
Even if you aren't required to give the ring back to your ex, there are a few benefits on returning it:
Maintain friendship – many couples find that a romantic relationship isn't suited for them, but wish to stay friends. Giving the ring back will make it easier to remain amicable.
Social impact – if you and your ex have mutual friends, keeping things kind between the two of you will put less strain on your other relationships.
How to Return an Engagement Ring
If you choose to return the ring (or are required by your state to do so) to your ex, give it back as soon as you can to help tie off loose ends. Rings can be lost or misplaced and it may cause issues if it can't be found. If you are worried about potential legal problems, document the return or take witnesses with you. Be kind and don't use the opportunity to start a fight or relive the breakup.
If you still have the box or information about the ring, give them back with the ring. Depending on the dealer's policy, the ring may be able to be returned to the store. When it comes to returning or selling engagement rings, proper documentation and packaging may help.
Engagement ring law
---
The question often asked is: do you legally have to give back an engagement ring?
The laws surrounding who gets the diamonds after a break-up varies from state to state. Even within the state, there are often clauses that will award the property to either party depending on certain circumstances. If your research into your state's guidelines leave you confused or disappointed, it is a good idea to contact a legal agent to assist you.
We'll first look at some of the basic legal principles that surround engagement rings, and then look at the engagement ring laws for all 50 US states.
Engagement Rings As Conditional Gifts
Engagement rings are often classified under the law as conditional gifts.
A conditional gift is one that is given with the assumption that a future event (in this case, a wedding) will take place. If the engagement comes to an end without a wedding, the condition of the gift isn't fulfilled.
Some women argue that the act of saying "yes" to the proposal fulfilled the act, but this generally doesn't hold up in court.
There are occasionally exceptions to this rule. For instance, in some states, if one of the parties was already married at the time of the proposal, the ring isn't considered a conditional gift. As bigamy isn't allowed, the parties aren't legally allowed to enter another "contract" toward a future marriage.
Other exceptions may be if the ring was given at a holiday time e.g. Christmas, or on a birthday. In these cases, it would be argued that it was a regular gift, rather than a conditional gift.
Engagement Rings As Unconditional Gifts
An unconditional gift is one without any conditions attached to it. The giving of the gift immediately completes the transaction.
For states that view engagement rings as conditional gifts, thering doesn't need to be returned to the giver for any reason. The bride is free to return the ring if she wishes, but the law will remain on her side if she chooses to keep it.
Engagement Rings as Implied Conditional Gifts
Some states view engagement rings as implied conditional gifts.
In these cases, the ring is generally returned if the bride ends the engagement because she broke the condition.
However, if the groom ends the relationship, he typically won't get the ring back as it was he who (typically) initiated the proposal and "condition."
'Fault' vs. 'No fault'
The final distinction to be aware of is 'fault' vs. 'no fault'. This is a common principle used in divorce cases, and some states follow the same rule when making a decision on an engagement ring.
In a state that follows the 'fault' rule, the party who is judged to have been responsible for the relationship breaking down is taken into consideration when deciding who should keep the engagement ring.
However, it can be very difficult to provide beyond doubt who is at fault for a relationship failing, so most states now follow the 'modern' no fault rule ie. the person who is at fault for the breakdown of the relationship, or initiates the break-up, is disregarded when making the decision on who get to keep the ring.
State by state guide to engagement ring laws
If all of the above sounds complicated, we've collated legal precedents and laws for all 50 states relating to engagement rings below.
The key to the colors on the map are as follows:
One thing to know though is that there can exceptions to some rules in every state and if you believe you have a case, you should contact an attorney and discuss legal options.
if (window.addEventListener){ window.addEventListener("message", function(event) { if(event.data.length >= 22) { if( event.data.substr(0, 22) == "__MM-LOCATION.REDIRECT") location = event.data.substr(22); } }, false); } else if (window.attachEvent){ window.attachEvent("message", function(event) { if( event.data.length >= 22) { if ( event.data.substr(0, 22) == "__MM-LOCATION.REDIRECT") location = event.data.substr(22); } }, false); }