Brilliant Earth Ring Box
---
When you present your engagement ring, you want to make sure that your ring is presented in the best possible light, and the box that it is sitting in will undoubtedly contribute to that.
In this article, we'll take a look at the Brilliant Earth ring box, as well as the box that it will actually arrive in when it's posted to you. If you want to have a look at their packaging information, click here (scroll down to the section on packaging).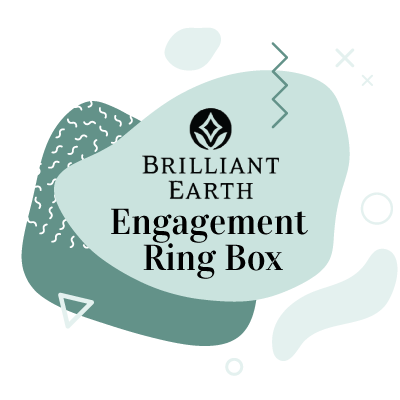 The Brilliant Earth Engagement Ring Box
Your jewelry purchase will come in a beautiful and unique wooden ring box: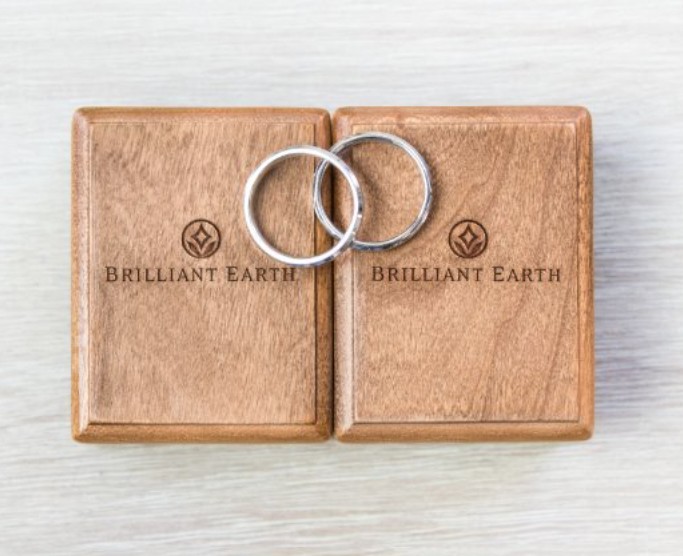 This wood has been sourced from Forest Stewardship Council (FSC) certified forests. These forests are managed in a sustainable manner to preserve the forests for future generations. As we detail in our review of Brilliant Earth, they go above and beyond to ensure that all elements of their supply chain are responsibly sourced – you can read more about this on the Brilliant Earth site here.
Top Ethical Choice Why we recommend Brilliant Earth:
Brilliant Earth are an excellent choice for the conscious consumer.
If you care about where about where products come from and the effect that they have on the earth, it should be an easy decision to choose Brilliant Earth for your diamond ring.
Blockchain-tracked diamonds are a great innovation that allows you to understand the provenance of your stone
Impressive sourcing policies.
Excellent selection of beautiful and on-trend settings
Very well priced, even compared to larger online jewelers
Excellent service guarantees
Brilliant Earth's packaging
When you receive your ring from Brilliant Earth, the wooden ring box arrives inside a really nicely design white and silver box, which also holds the diamond's grading report and a few other nice touches.
The box is opened with the tab on the front to show the ring box nestled inside
Underneath is a sliding drawer which includes documentation about your jewelry and a microfibre cleaning cloth.
The documents that are supplied in the box are:
The diamond's certificate or grading report
An appraisal
A quality assurance guarantee from Brilliant Earth
A guide to caring for your new jewelry
What box does Brilliant Earth jewelry actually arrive in?
Nothing would give the game away more than an engagement ring arriving in shipping box with a retailer's name obviously displayed on it.
Thankfully, this isn't a worry with Brilliant Earth. Your diamond jewelry be shipped from Brilliant Earth in a box with nothing to indicate that it is from Brilliant Earth. What a relief!