2 Carat warmer color diamond
Finding a high quality diamond with a hint of yellow
Ringspo is reader-supported, which means we may receive a commission if you click a link to a retailer & subsequently make a purchase.
We feature links to several retailers to help readers find the one that is the best fit for them. Find out more about how Ringspo works here.
In this enquiry, I help find a high quality 2 carat diamond with warmer tones. Warmer diamonds are a great match for yellow gold jewelry as gold jewelry will imbue a yellow tint onto a diamond. With a warmer diamond, you don't need to worry about this affecting the colour as it already has warmer tones.
In this Q+A, you'll learn:
How most online retailers' inventory works
Why you need to pounce on a high quality stone if it has a recent certification date
Why diamond carat weight and visible size are not always directly related
---
Finding a 2.5ct warmer color diamond

From: m****l@aol.com
Subject: Question
Date: 12 February
To: alastair@ringspo.com
Alastair,
Came across your site while searching to buy a diamond.
Quick question:
While looking for a warmer color in the normal color range, I found a 2.51 ct. and a 2.61 round M color (under $15,000) on Brian Gavin (i.e. via your site)… but could not subsequently VIEW either diamond on Brian Gavin.
Moreover, searching directly from BG, I could not find either diamond… nor could I find any previous 360 degree images.
Any idea why?
Thanks,
M
Higher quality recommendation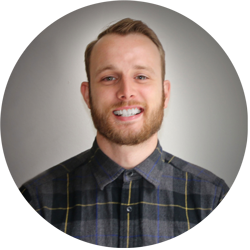 From: alastair@ringspo.com
Subject: RE: Question
Date: 12 February
To: m****l@aol.com
Hi M,
Thanks for dropping me a line. This has ended up being quite a long email, so I've broken it down into sections:
Online retailers, their inventory and images
Was this the stone that you are looking at?
Online diamond retailers hold their inventory in two different ways, which affects whether an image of a diamond is readily available.
1) Most diamonds have a small selection of diamonds on-site. These are often stones they have cut themselves or their 'signature' stones that they are well known for.
Diamonds are obviously extremely expensive though, so most retailers can't afford to hold a large number of diamonds in their inventory. Blue Nile has over 164,000 diamonds available to choose from, so even if these cost an average of $1,000 each, that would be $164 million of stock just sitting around.
For diamonds that retailers do have in stock though, there are often high quality images of them as they have time and access to take the pictures.
2) The alternative is that diamonds are held in a 'virtual' inventory, where the diamonds are actually held by suppliers and may be offered by several retailers at the same time. For virtual inventory stones, very few retailers are able to offer images as they do not have physical access to them. They may be able to obtain an image of a stone from a supplier if a customer is keen, but this can take a couple of days.
With Brian Gavin, they hold all of their 'signature' stones on-site which is why why have so many high quality pictures of them, but the other stones like the 2.61 that I linked to above are held by a supplier.
Holloway Cut Adviser
As you may know, diamond cut is the factor which determines the 'optical performance' of a stone ie. how brilliantly it will sparkle. I only recommend diamonds graded either 'excellent' or 'ideal' for cut grade and I always narrow the search further to ensure that I am recommending stones that will sparkle as brilliantly as possible.
When assessing diamonds, one of the tools I use is an industry tool called the 'Holloway Cut Adviser'. The HCA was developed by a diamond industry veteran which takes into account all of the angles and proportions within a diamond and how they will work together to reflect light. It then uses an algorithm to determine how much light will be returned by a diamond and therefore how much it sparkles.
A score below 2.0 on the Holloway cut adviser indicates that a diamond is unlikely to sparkle brilliantly and a significant proportion of diamonds which have been graded as having an 'Excellent' cut quality will fail this test.
To perform the test, we need to know several of the angles of the diamond, which can be found on its grading certificate. Usually a diamond's grading certificate ID will be available on a retailer's website and you can check its proportions on the grading authorities website, but for the 2.61 Brian Gavin stone, it's not currently available. I have requested this from Brian Gavin and they have promised to send it through as soon as possible.
Recommended stone
However, I have also found what I think is a better stone at a lower price – I've put the details in a PDF which you can see here.
It's 2.58 carats, but actually has a greater surface area than the 2.61 Brian Gavin stone, so will appear slightly larger, and is $600 less expensive. The one difference from your original request is that it is a K color, rather than an M, but this is in the same 'Faint colour' section of the GIA's colour grading chart:

Just a heads-up: if you click through to the GIA certificate for this stone, you can see that it was only graded by GIA on July 14, so it will have come into James Allen's inventory extremely recently. This is a diamond that sparkles more brilliantly than most stones of this carat weight at this cost, so if it meets your requirements and you are ready to purchase now, I would secure it sooner rather than later to ensure that nobody else snaps it up.
Hopefully all of the above makes sense and is useful. If you have any questions about my recommendation, the Brian Gavin stone or anything else at all then please do not hesitate to drop me an email back and I will get back to you as soon as I am able
Many thanks,
Alastair
A quick decision

From: m****l@aol.com
Subject: RE: Question
Date: 13 February
To: alastair@ringspo.com
Hi Alastair
That ring you found was perfect – I have placed an order.
Thanks for your time and effort – I can't wait to receive it
M
A great result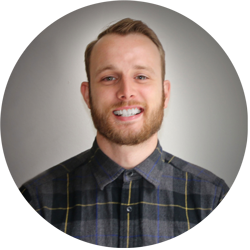 From: alastair@ringspo.com
Subject: RE: Question
Date: 13 February
To: m****l@aol.com
Hey M,
That's great news – congratulations!
If you have any issues with the purchase process or any questions once you have received the diamond then please don't hesitate to drop me a line
Congratulations again,
Alastair
---