2 carat diamond enquiry
Where's the best place to by a 2 carat diamond in Canada?
Ringspo is reader-supported, which means we may receive a commission if you click a link to a retailer & subsequently make a purchase.
We feature links to several retailers to help readers find the one that is the best fit for them. Find out more about how Ringspo works here.
In this enquiry I help with an enquiry from north of the border and help find a top quality 2 carat diamond.
In this Q+A, you'll learn:
Why you should avoid 'strong' fluorescence
Why it's important to check a diamond's certification date
---
In Canada, looking for a 2 carat diamond ring

From: y***@gmail.com
Subject: inquiry
Date: 2 August
To: alastair@ringspo.com
Dear Alastair,
An article on The Guardian led me to your website/book from which I learned the basics on diamond. I am looking to buy a diamond ring for my wife. We have decided on the followings:
Round shape;
Excellent cut;
color=H;
clarity=VS1;
carat = around 2;
budget=U$20,000-U$22,000
Solitaire setting;
18k white gold ring;
I am in Canada
Based on searches on your website and James Allen, we come up with the followings, which have lower prices in view of their features of 4Cs:
(1) 2.05 Ct. Round H-VS1 Diamond
Bank wire price US$16,910
Enchanted Diamonds
(2) 2.35 Carat H-VS1 Excellent Cut Round Diamond
US$21,400
James Allen
(3) 2.01 Carat H-VS1 Excellent Cut Round Diamond
U$18,530
James Allen
My questions are;
(AA) Are these good values?
(BB) In your view, which one seems the best choice? All of them are within my budget, but I don't want to spend big money for a marginal improvement.
(CC) Are there better diamonds you could suggest within my budget?
Thanks a lot.
Y
Recommended a better quality, better value diamond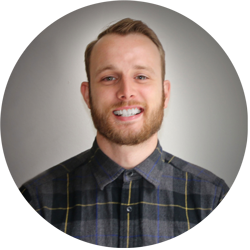 From: alastair@ringspo.com
Subject: RE: inquiry
Date: 2 August
To: y***@gmail.com
Hi Y,
Thank you for getting in touch and I am pleased you did as I think I can offer some extremely useful guidance for you.
I've prepared a short document which outlines my thoughts on the three diamonds that you found, and also gives a new recommendation for you.
I'll explain the thinking behind my recommendations below, and then if you have any questions then please don't hesitate to get back in touch
Fluorescence
One of the main reasons I am recommending not purchasing each of the diamonds that you have found is that they all have all been graded 'strong' for fluorescence.
Fluorescence is a property of diamonds which almost always only has an effect when the diamond is displayed under a UV light. I've attached an image from the GIA to show this – while the diamonds glow in the UV, they look perfectly normal in everyday sunlight.
The exception to this is diamonds with 'strong' or 'very strong' fluorescence, when the fluorescence can have an effect on the diamond's colour in normal light.
Strong fluorescence can actually sometimes have a positive effect on warmer coloured diamonds and make them appear whiter. Or, it can have a less positive effect on them and give the stone a cloudy or milky sheen. The only way to tell is to inspect them in person, which is obviously very difficult for stones which are being purchased over the web.
As each of the diamonds you have chosen have 'strong' fluorescence, I would recommend not purchasing them as there is the possibility that they may exhibit the 'milky' effect (as per the attached image) due to their strong fluorescence.
Holloway Cut Adviser
The other reason I would not recommend these stones is because of their cut quality.
While each of them is graded Excellent by the GIA, this just means that the proportions of the diamonds fi into the quite wide range of angles that have been prescribed as 'excellent' by GIA, but it doesn't account for how each of the angles and proportions of the diamond will work together to reflect light back to your eyes. This is vitally important, as it's only by a which have been optimised for light return that a diamond will sparkle brilliantly.
To test how each of the stones performs, I tested each of them with the 'Holloway Cut Adviser'. The HCA is a tool developed by a diamond industry veteran which takes into account all of the angles and proportions within a diamond and how they will work together to reflect light. It then uses an algorithm to determine how much light will be returned by a diamond and therefore how much it sparkles.
A score below 2.0 on the Holloway cut adviser indicates that a diamond is unlikely to sparkle brilliantly and each of the diamonds that you found score above 2.0 on the Holloway Cut Adviser. I've included their scores in the attached PDF.
Alternatives on James Allen and Enchanted
I did review several other alternative diamonds on James Allen, as well as on several other diamond retailers, but there are very few stones that meet your requirements. The one stone I did find on James Allen which met your carat weight requirement, was within your budget and performed excellently on the Holloway Cut Adviser unfortunately had many inclusions across it, which meant that I had to rule it out.
Recommended stone
I have found an excellent 2.04 carat stone for you which fits within your budget and meets all of your requested criteria – the details are in the PDF here. It's with Blue Nile which wasn't one of your original retailers, but Blue Nile does have a wide range of beautiful settings, with several variations on the solitaire setting, so I am sure that if you choose this stone that you will find a beautiful setting to match it.
Just a heads-up: if you click through to the GIA certificate for this stone, you can see that it was only graded by GIA on July 11, so it will have come into Blue Nile's inventory extremely recently. This is the highest quality 2ct diamond I could find in this price point across the 5 biggest online diamond retailers on the web, so if it meets our requirements and you are ready to purchase now, I would secure it sooner rather than later to ensure that nobody else snaps it up.
Hopefully all of the above makes sense and is useful. If you have any questions at all then please do not hesitate to drop me an email back and I will get back to you as soon as I am able
Many thanks,
Alastair
A quick decision!

From: y***@gmail.com
Subject: Re: inquiry
Date: 3 August
To: alastair@ringspo.com
Dear Alastair,
I placed on order with Blue Nile today of the 2.04 carat diamond that you recommended.
I thank you for your help.
You have made my life a lot easier.
You are a good soul, mate
Best regards
Y
A great result!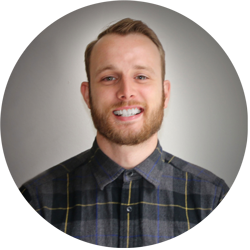 From: alastair@ringspo.com
Subject: inquiry
Date: 3 August
To: y***@gmail.com
Hi Y,
Wow! Fast action!
That's great news – it's an excellent stone and I am sure your wife will absolutely love her ring!
Congratulations on your purchase!
Alastair
---