Priyanka Chopra's engagement ring
The ultimate guide to Priyanka's diamond ring
Ringspo is reader-supported, which means we may receive a commission if you click a link to a retailer & subsequently make a purchase.
We feature links to several retailers to help readers find the one that is the best fit for them. Find out more about how Ringspo works here.
The hunt to learn all the facts about Priyanka Chopra's engagement ring has been even more of a thriller than Quantico.
Buzz about the Bollywood babe being in a relationship with Nick Jonas starting circulating after the two first appeared together at the 2017 Met Gala, and walked the red carpet for Ralph Lauren.
While both heavily denied the rumors at first, over the next two months the pair was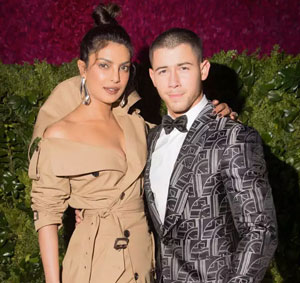 spotted on numerous double dates with Nick's brothers and their significant others. Recently they have finally come clean about their blossoming relationship, and their engagement.
We don't know exactly how the proposal went down, but we do know that the happy couple celebrated their upcoming nuptials by visiting Priyanka's family in Mumbai, where their respective clans met each other for the first time.
If you are looking for all the details about Priyanka Chopra's engagement ring, you've come to the right place!
You'll find out:
What style Priyanka Chopra's engagement ring is
What size the diamonds on Priyanka Chopra's engagement ring are
How much Priyanka Chopra's engagement ring is worth
Priyanka Chopra's engagement ring pictures
Priyanka's engagement ring made its debut not through the starlet's Instagram account, but through her friend Raveena Tandon's. On August 14th, 2018 Raveena posted this pic where Priyanka is clearly wearing her engagement ring, which appears to be a cushion-cut center stone.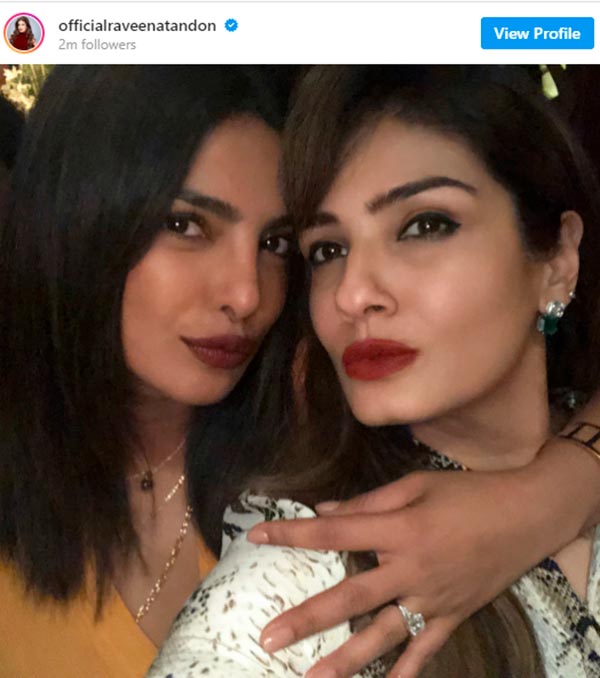 Priyanka appears to dash to remove her engagement ring from her left hand and stash it in her pocket whenever she encounters paparazzi, so images of it are still very hard to find. Here's a side view that at least shows us that Priyanka's ring definitely has side stones, seemingly baguettes.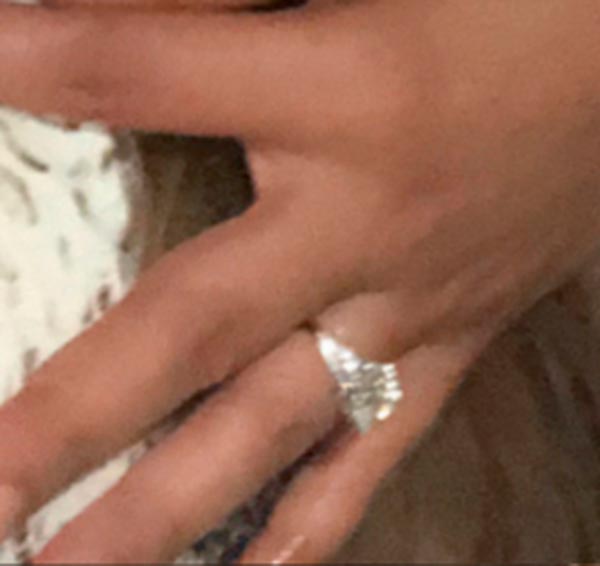 When they finally made their official engagement announcement, Nick Jonas captioned the amped up the sentiment with the caption, "Future Mrs. Jonas, My heart, My love."
While the ring is most definitely not the focus of the shot, we can definitely see that the stone is a significant size!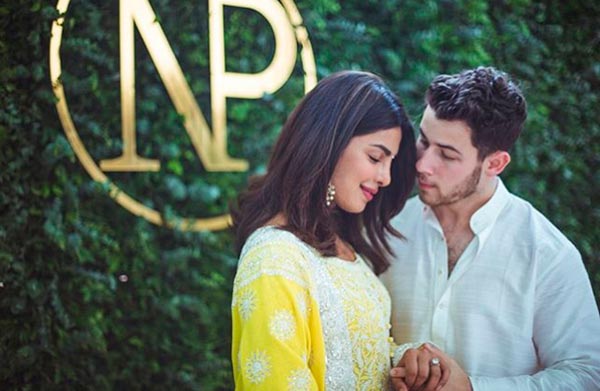 What style setting is Priyanka Chopra's engagement ring?
Priyanka Chopra's engagement ring is a cushion cut diamond set on a plain platinum band, with a small tapered baguette diamond on each side.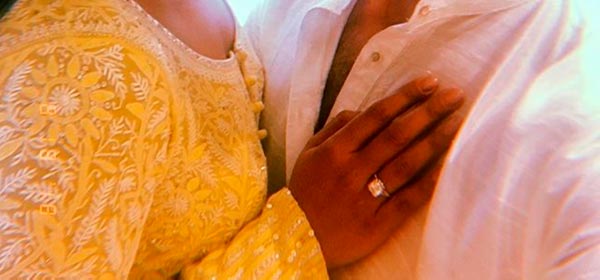 Priyanka's ring is therefore technically a three stone setting. Three stone rings are very popular jewelry gifts to celebrate anniversaries- tying each stone to the past, present, and future of the couple's relationship, respectively.
However, this setting is definitely not just for anniversaries, and is the third most popular engagement ring setting out there, just under solitaire and halo.
What shape is Priyanka Chopra's engagement ring diamond?
The center stone of Priyanka Chopra's ring is a sophisticated cushion cut diamond.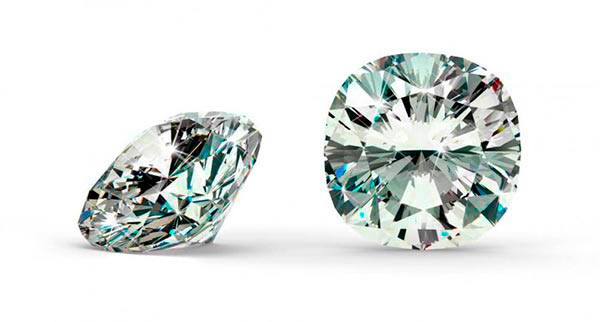 Cushion cuts are currently having a big moment, and enjoying more popularity now than ever before. They manage to look understated and elegant, while still bringing a high level of brilliance to the table, especially modern-day cushions.
How many carats is Priyanka Chopra's engagement ring?
There might be just a little bit of brotherly completion among the Jonas family, as Nick's ring selection surpassed the size of his recently engaged brother Joe's by two carats.
This brings Priyanka Chopra's engagement ring in at a solid five carats, which would give it dimensions similar to: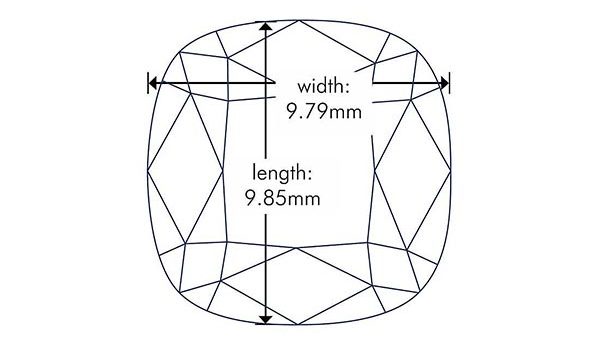 Where is Priyanka Chopra's engagement ring from?
Nick reportedly shut down an entire Tiffany & Co. store just to hunt for the perfect engagement ring for his bride-to-be.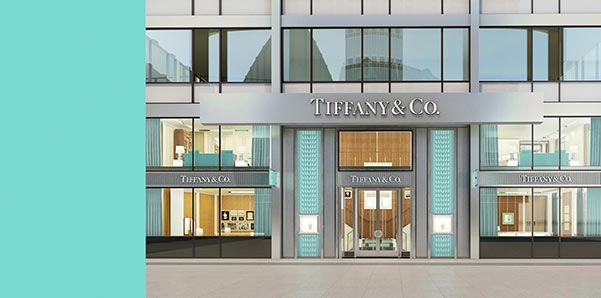 How much did Priyanka Chopra's engagement ring cost? And what's it really worth?!
It has been widely reported that Nick spent a superstar $300,000 on Priyanka's gorgeous 5 carat cushion cut diamond ring.
Looking at a cushion cut diamond with good specifications from one of my recommended retailers, it can be sen that Nick may have spent more than he needed to just to secure the famous green Tiffany box!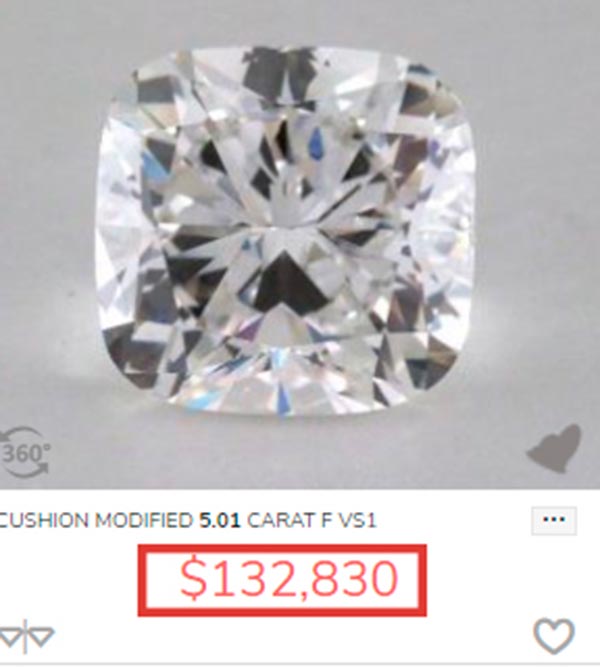 Priyanka Chopra's Engagement Ring Copy
Due to its classic simplicity Priyanka Chopra's engagement ring is actually quite easy to copy for yourself!
The ring below is a close match, with two tapered baguettes on the side which add an additional 1/5 of a carat of diamond weight to your center stone:

Click here to find out more information about this Platinum Tapered Baguette Diamond Engagement Ring from my recommended retailer Brilliant Earth.