Kristen Bell's engagement ring
The ultimate guide to Kristen's diamond ring
Ringspo is reader-supported, which means we may receive a commission if you click a link to a retailer & subsequently make a purchase.
We feature links to several retailers to help readers find the one that is the best fit for them. Find out more about how Ringspo works here.
Frozen superstar Kristen bell's engagement ring is anything but average; just like her inspiring romance with actor-comedian Dax Shepard. The quirky blonde couple first met at the birthday party of a mutual friend, and announced they were an item in late 2007.
The very modern couple refused to tie the knot until same sex couples could legally do the same.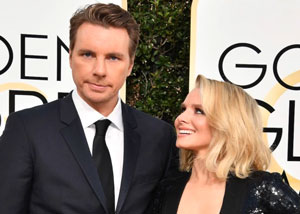 2013 film suite Francaise. Robbie formed such a strong bond with the production's London-based cast and crew (including Tom!) that they all decided to move in together in Clapham, South London. Five assistant directors, Robbie's friend-turned-assistant, and the actress herself all squeezed into a three-bedroom house.
A year into the house-share she struck up a magnetic romance with housemate and assistant director Tom Ackerley, and the two have been inseparable ever since. If you are looking for all the details about Margot Robbie's engagement ring, you've come to the right place!
When the Defense of Marriage Act was ruled unconstitutional in America in June of 2013, Kristen took to twitter to ask Shepard to marry her. Her tweet read, "@daxshepard will you marry me? Xo #marriageequality #loveislove.
After three years of adorable engagement the two were wed privately at the Beverly Hills Courthouse in a civil ceremony on Oct. 17, 2013.
When chatting with Jimmy Fallon Shepard let it slip that the entire process including fuel to drive to and from the courthouse cost just $142.
What style Margot Robbie's engagement ring is
What size the diamonds on Margot Robbie's engagement ring are
How much Margot Robbie's engagement ring is worth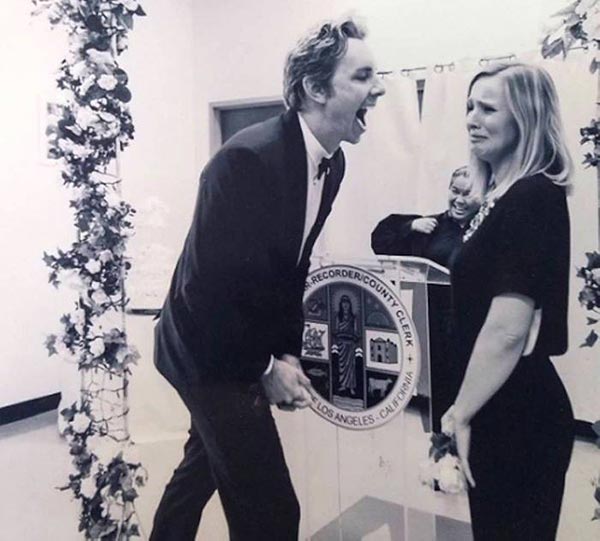 If you're looking for all of the details about Kristen Bell's engagement ring, you've come to the right place!
You'll find out:
What style Kristen Bell's engagement ring is
What size the diamond on Kristen Bell's engagement ring is
How much Kristen Bell's engagement ring is worth
Kristen Bell's engagement ring pictures
We get our best glimpse of Kristen's ring from this shot, snapped on the red carpet. From it we can tell that her center stone isn't the traditional crystal-clear diamond, it is definitely brown. The ring's setting appears to be platinum, and there is decorative pavé along the sides and part-way down each side of the shank.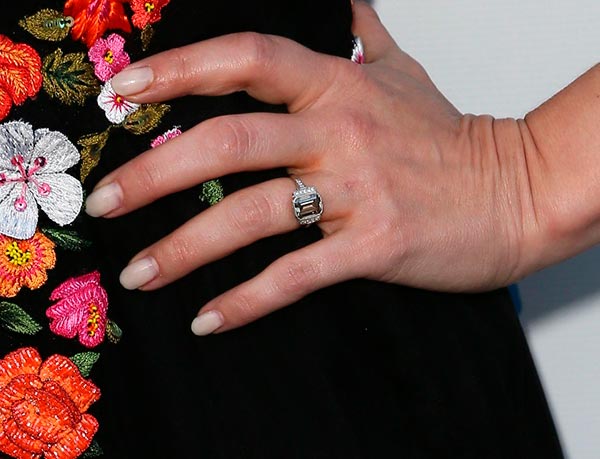 Here's a super zoom-in so we can really analyze those details. Yep still brown, and definitely an emerald cut.
Okay, this is cheating, but here's the ring's official headshot from its designer Neil Lane.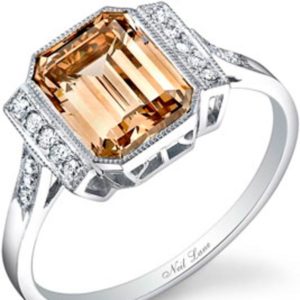 What style setting is Kristen Bell's engagement ring?
Kristen's ring is an unusual platinum solitaire with a total of 16 small melee stones down the sides of the ring, and framing the left and right sides.
The most unique and striking aspect of Kristen Bell's engagement ring is the center brown diamond. As a general rule, if you're looking for a gorgeous colored diamond, but aren't interested in breaking the bank, brown diamonds are an excellent option to consider.
Brown diamonds range in color from light 'champagne' diamonds to darker 'cognac' diamonds:


These stones can be rich and beautiful, but are n't the most popular, and are the most readily available and least scarce of all colored diamonds. They are priced competitively and provide exquisite contrast to traditional white diamonds
What shape is Kristen Bell's engagement ring diamond?
The center stone of Kristen's engagement ring is a sophisticated emerald cut diamond.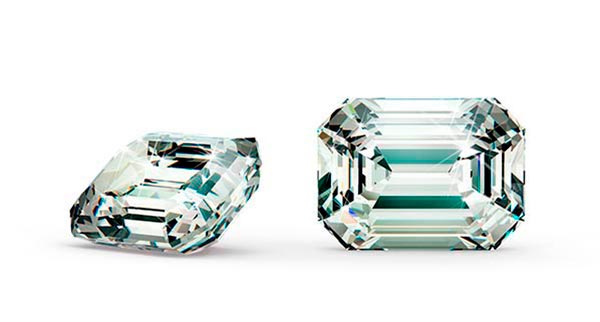 Emerald cut diamond engagement rings make a slightly unusual (just like K-Bell herself), but ever stylish and classy alternative. With a look that complements vintage-style ring settings, the emerald cut diamond is perfect for someone who values old-school glamour over flashy bling.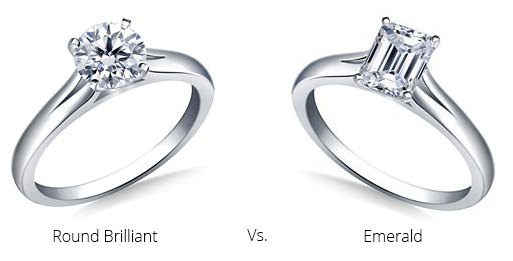 For a couple of reasons emerald cut engagement rings are considerably less expensive than the more popular cuts. The first being because there is lower demand for them, jewelers know that they need to price emerald cuts lower.
But emerald cuts are also easier to make than brilliant cuts like the round or the princess cut. This means that a less skilful gem-cutter is needed to create them and they take less time to cut and shape.
How many carats is Kristen Bell's engagement ring?
Kristen Bell's engagement ring perfectly complements her petite frame without overshadowing it, at 3 carats.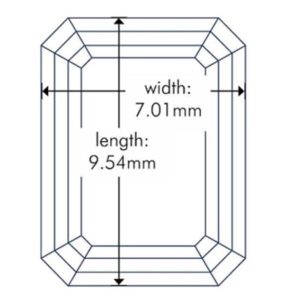 The stretched out shape of the 3 carat emerald cut diamond perfectly suits Kristen's slender fingers, and makes the stone appear larger as well.
Where is Kristen bell's engagement ring from?
Dax Shepard turned to reliable celebrity favorite Neil Lane, as his jeweler of choice when crafting Kristen's perfect ring.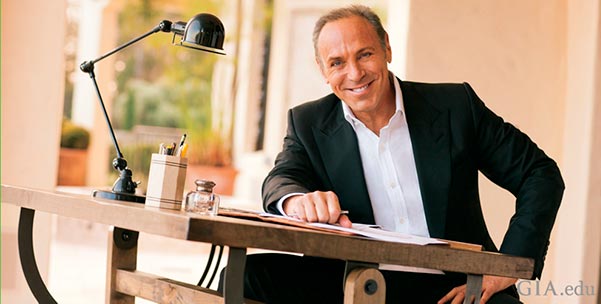 Creating hand-made treasured jewelry for some of Hollywood's most elite, Neil Lane has become one of the most celebrated jewelry designers worldwide. He specializes in combining Hollywood's glamorous vintage past, with contemporary jewelery chic.
How much did Kristen Bell's engagement ring cost? And what's it really worth?!
It's reported that Kristen's unique engagement ring cost Dax Shepard $100,000.
Browsing around Neil Lane's website I found a similar brown diamond engagement ring; notable differences being the center stone is a round cut instead of an emerald, and the metal of the setting is rose gold instead of platinum.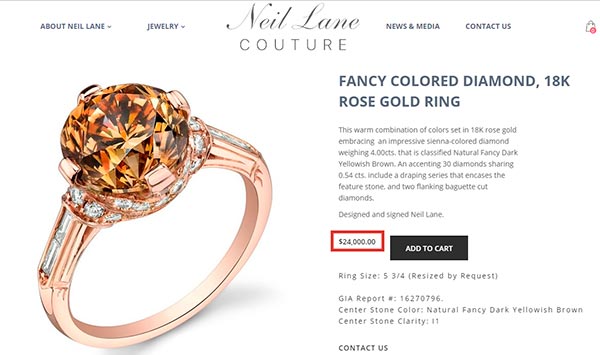 he center stone is a full carat larger, but the overall piece comes in at just $24,000. Now, platinum versus rose gold accounts for some of the price difference but the rest is probably just designer's fee.
Kristen Bell's Engagement Ring Copy
Looking to that Kristen Bell engagement ring style? Well rest easy, because brown diamond vintage-inspired rings are actually very easy to hunt down. Here are three unique options to consider when pursuing your "for the first time in forever" romance.
Our first option mimics the art deco design of Kristen's engagement ring, without carrying the hefty price tag of a Neil Lane custom. The setting is platinum just like Kristen's, features pavé down the sides, and the center stone is an eye-catching brown emerald cut diamond. Additional baguette side stones frame and compliment the center diamond perfectly, mimicking the geometric design of Kristen bell's engagement ring.

Click here to find out more about this Trapezoid and Emerald Cut Diamond Side Stones Ring by my recommended retailer Leibish.
Nest up we have this slightly sparklier option for those looking to really ramp up the glam factor. This ring features a halo setting for added visual size and shine, as well as a shank with heavy pavé. The total carat weight of this setting is 1.84 carats.

Click here to learn more about this Platinum Octagon Halo Diamond Engagement Ring from my recommended retailer James Allen.
Last up on the list is for those brides wanting the classic and timeless style of a solitaire, while still having a pop of color. This is a more understated option in 14k white gold, with a total carat weight of this simplistic engagement ring is 1.77 carats.

Click here to learn more about this 14k White Gold Pave Knife Edge Lotus Basket Engagement Ring from my recommended retailer James Allen.