Brian Gavin Shipping Time and Policies
---
If you're looking to buy an engagement ring, it's understandable that you're keen to understand Brian Gavin's shipping time.
After all, you need to be able to plan your proposal around when the ring is going to arrive.
Thankfully, Brian Gavin offers free shipping for most products, with fast delivery services.
Just how fast will depend on what you order, and where you live.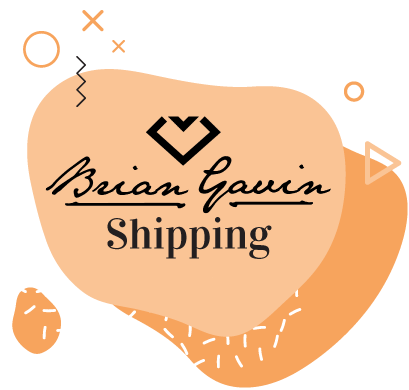 On this page you'll learn everything you need to know about:
Brian Gavin Shipping Time
There are two things to think about when it comes to Brian Gavin's shipping time
How long it will take for the ring to be sent by Brian Gavin after your order has been placed
How long it will take the ring to be delivered to you once it has been sent
How long it takes Brian Gavin to send a ring
Unlike many online retailers, Brian Gavin holds the majority of its loose diamonds in stock. This means that loose diamonds can be sent out within 48 hours of receiving payment.
Pre-designed diamonds rings may take up to 15 business days depending on the nature of the setting, or whether it is a particularly busy time of year.
Custom rings and settings may require up to allow weeks for completion, to allow for the craftsman to create the ring, set the stone, ensure the size is perfect, etc.
One thing to know is that if you request to hold an order at Brian Gavin, the return/refund option will expire 30 days after payment has been received.
Brian Gavin Delivery Times and Shipping Costs
When it comes to the actual shipping itself, Brian Gavin uses FedEx for all its shipping for customers.
For orders of $5,000 or more, Brian Gavin shisp FedEx Standard Overnight complimentary for free.
For purchases from $1000 – $4999, Brian Gavin ship FedEx 2nd Day complimentary.
For purchases under $999, Brian Gavin will charge for shipping.
Excellent Diamond Quality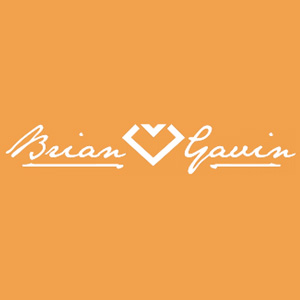 Why we recommend Brian Gavin:
Brian Gavin is an excellent choice if you're looking for a top quality diamond, with their super ideal cuts covering round, princess cut, cushion, emerald cut and oval.
Brian Gavin also has some innovative diamond offerings that other jewelers don't, like 'Brian Gavin Blue' which offers diamonds with high fluorescence grades but which aren't negatively affected by this.
Top quality diamond cuts across a range of shapes
High quality lab diamonds - not just positioning them as a 'cheap' option
Excellent custom design service, for both engagement rings and other jewelry
What happens if the delivery is not as expected?
Lots of things can delay a delivery – severe weather, a pandemic, incorrect addresses, the list goes on!
Brian Gavin don't take any responsibility for these factors outside of their control, but if a package arrives and your Brian Gavin ring box has been damaged, tampered with or lost during delivery, please notify Brian Gavin as soon as you are able r and they will look at your case and help as much as possible.
Read related article: Brian Gavin warranty