Blue Nile Ring Box
---
When you present your engagement ring, you want to make sure that your ring is presented in the best possible light, and the box that it is sitting in will undoubtedly contribute to that.
In this article, we'll take a look at the Blue Nile ring box, you can click through to their website here, as well as the box that it will actually arrive in when it's posted to you.
On this page you'll learn everything you need to know about: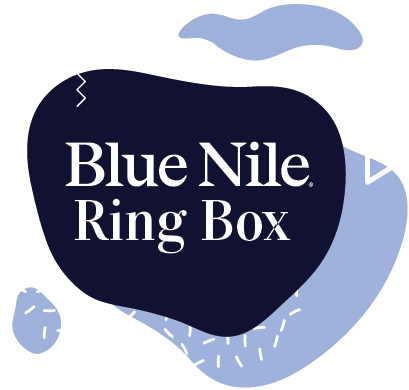 On this page you'll see the packaging we received when buying some diamond jewelry from Blue Nile. You can see Blue Nile's official page on their packaging click here.
We've also written a detailed review about Blue Nile, you can read it here.
The Blue Nile Ring Box
The ring box itself is a nicely weighted white box that opens with an extremely satisfying feeling.
It's made out of really weighty laminate, and feels very solid.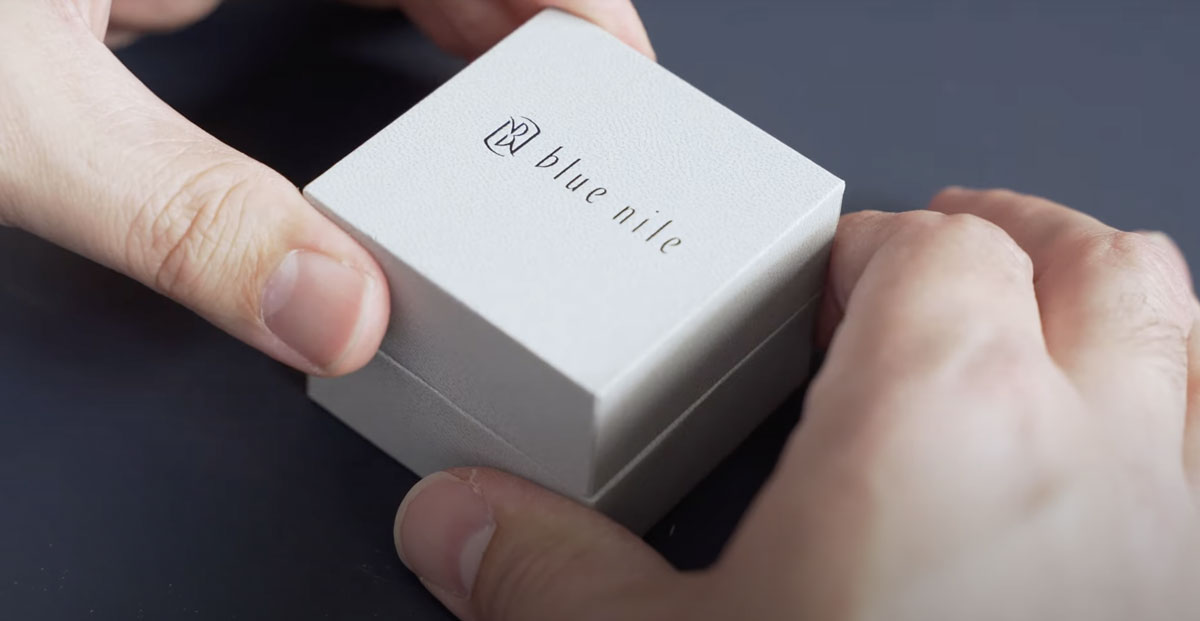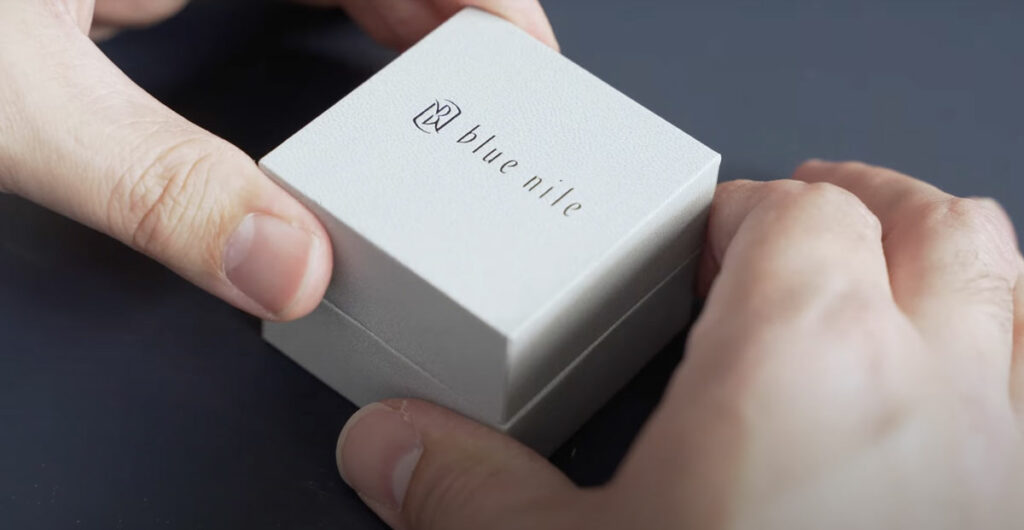 Once you open the box, your diamond will be sitting in some soft white velvet, showing it in its best possible light.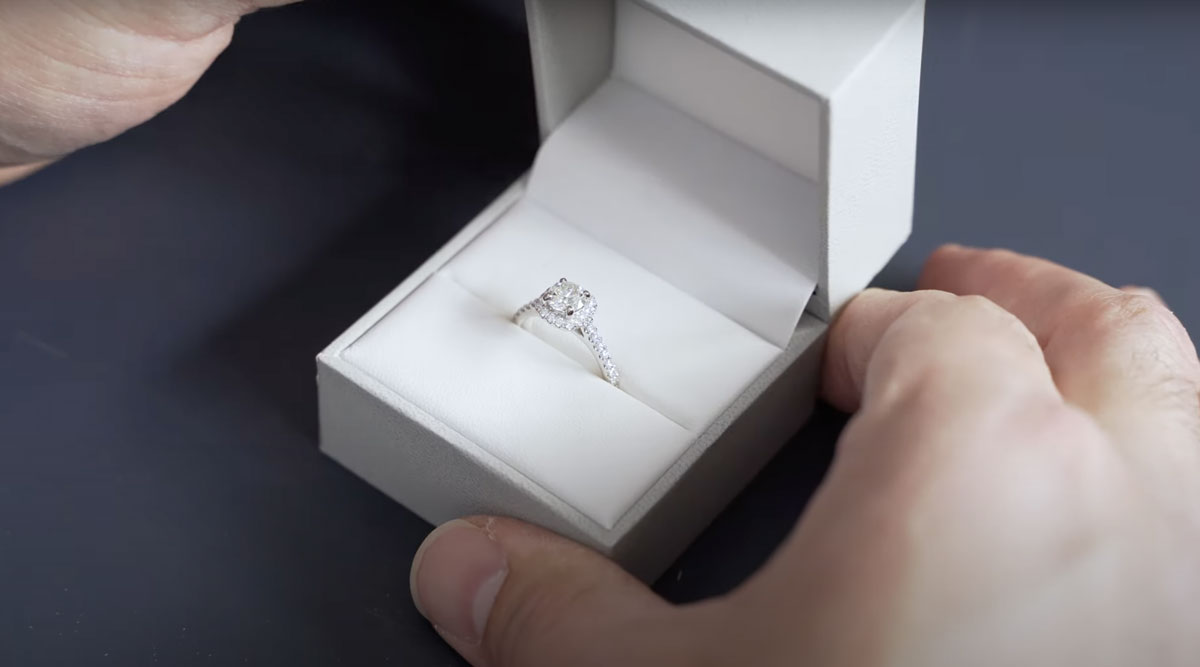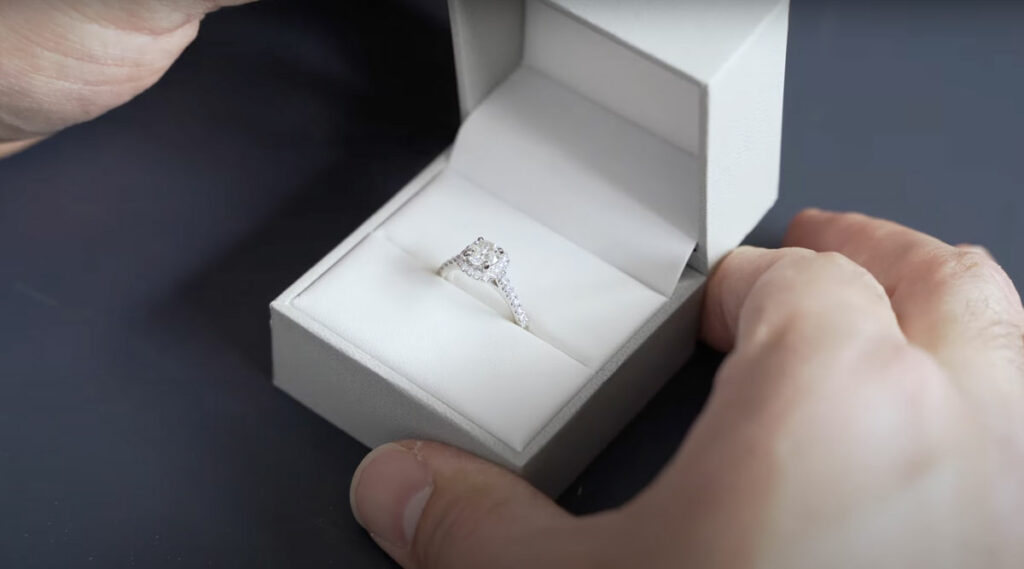 This material is white which works really well to ensure that your diamond itself will look as white as possible, and help it reflect as much light as it can.
Blue Nile's packaging
When you receive your ring from Blue Nile, the ring box arrives inside a really nicely design white and silver box, which also holds the diamond's grading report and a few other nice touches. Find out more on Blue Nile's website, click here.
The box is opened by first sliding off a cover, then lifting off the lid to show the ring box nestled inside: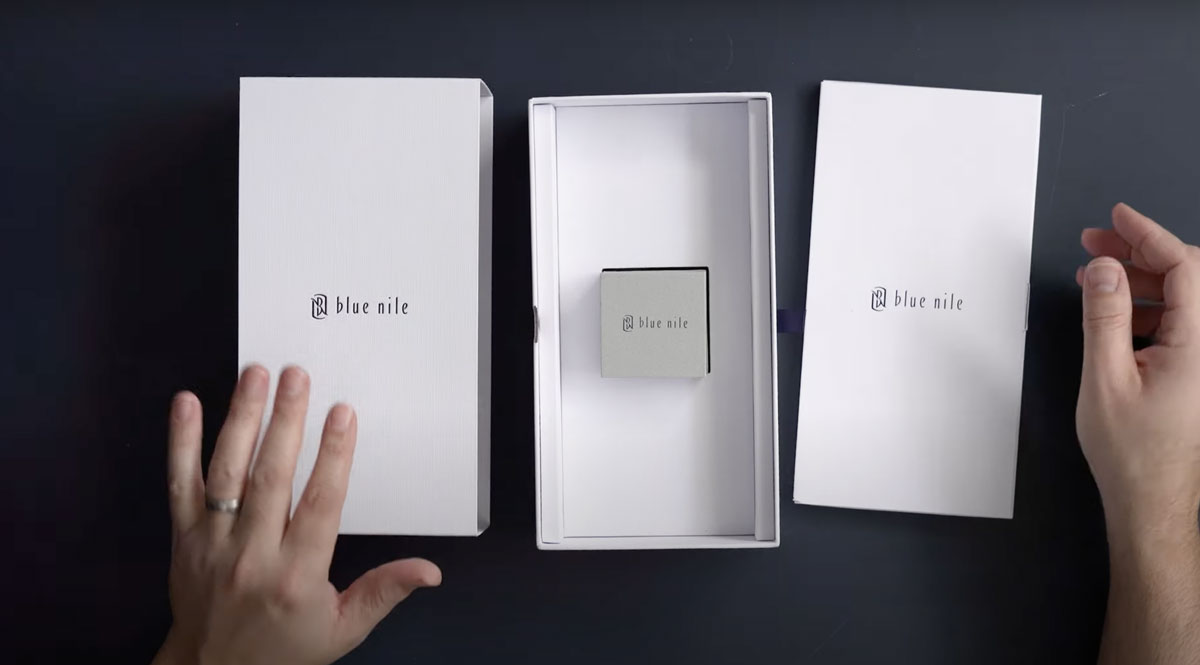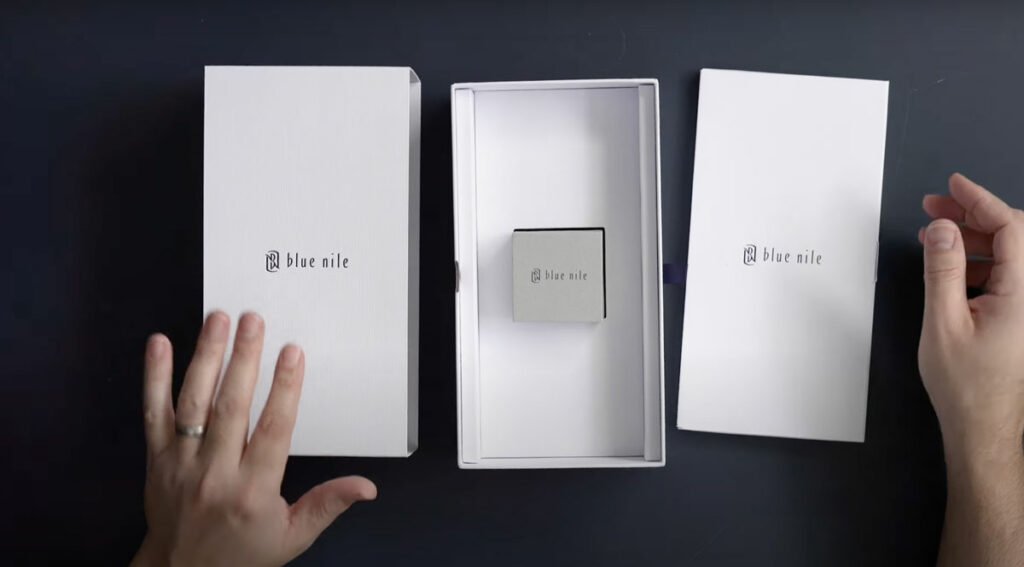 The documents that are supplied in the box are:
Blue Nile Thank You Note – a thank you note from Blue Nile on a 3 by 4 inches special, white paper 
Free Ring Sizer – a guide to the actual finger size with all the different sizes, just in case you need to get the ring resized.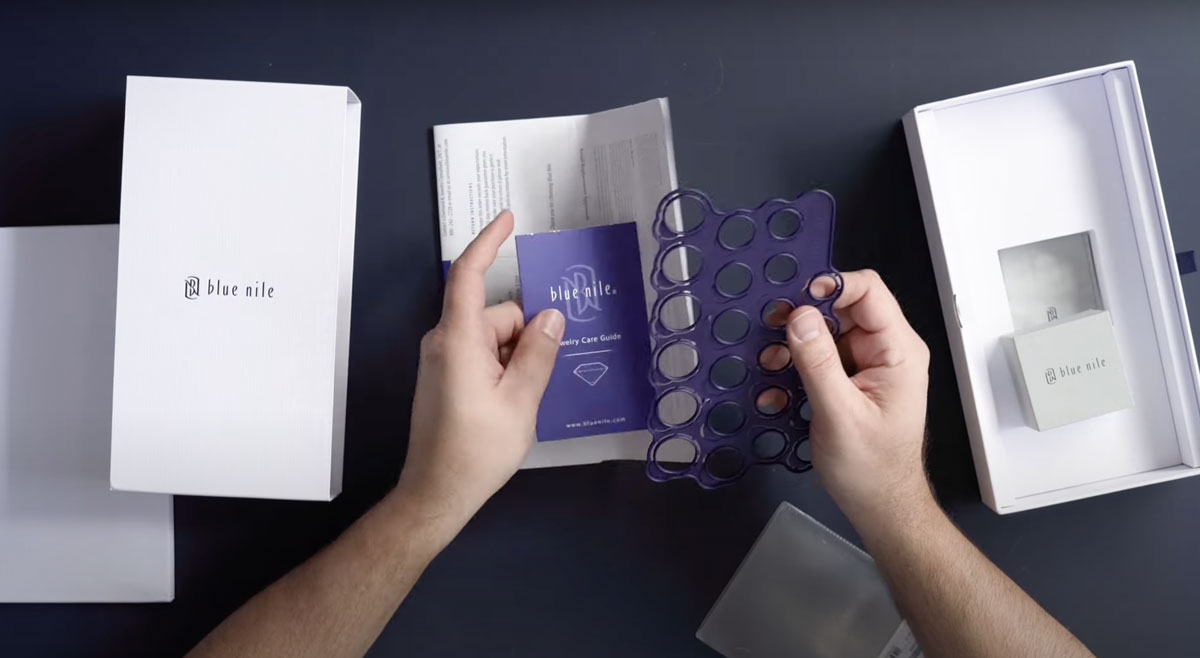 Gemological institute of America (GIA) Certificate – it serves as a certification of the diamond and documents the specific characteristics of the diamond.
Jewelry Cleaning Set – the cleaner solution and cloth to take care and maintain the shine, sparkle, and brilliance of your diamond.
Jewelry Guide – a booklet that will guide you on how to take care of your diamond. It also includes the instruction on how to properly clean your jewelry. For more details regarding the jewelry guide, please visit the Blue Nile Education and Guidance page.
Jewelry Appraisal– it includes all the retail information of the jewelry. It also shows the clarity, color, cut and even the carat of the diamond. It serves as an insurance in case of loss, theft, and damage. For more details regarding appraisal, please visit the Blue Nile Jewelry Appraisal page, click here.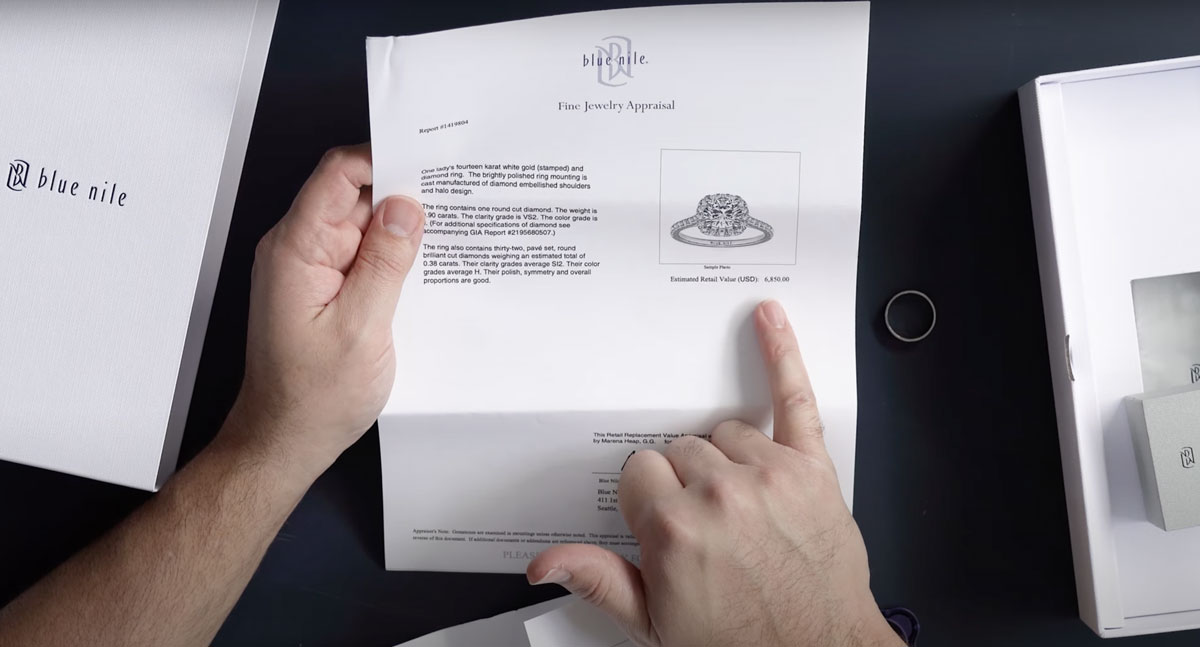 What box does Blue Nile jewelry actually show up in?
Nothing would give the game away more than an engagement ring arriving in shipping box with a retailer's name obviously displayed on it.
Thankfully, this isn't a worry with Blue Nile. Your diamond jewelry will arrive in a box with nothing to indicate that it is from Blue Nile.
Read related article: Blue Nile shipping
Instead of having Blue Nile listed on the box anywhere, the origin of the package is just listed as BFIA, with a 'from' address in Seattle, which is where Blue Nile's HQ is located.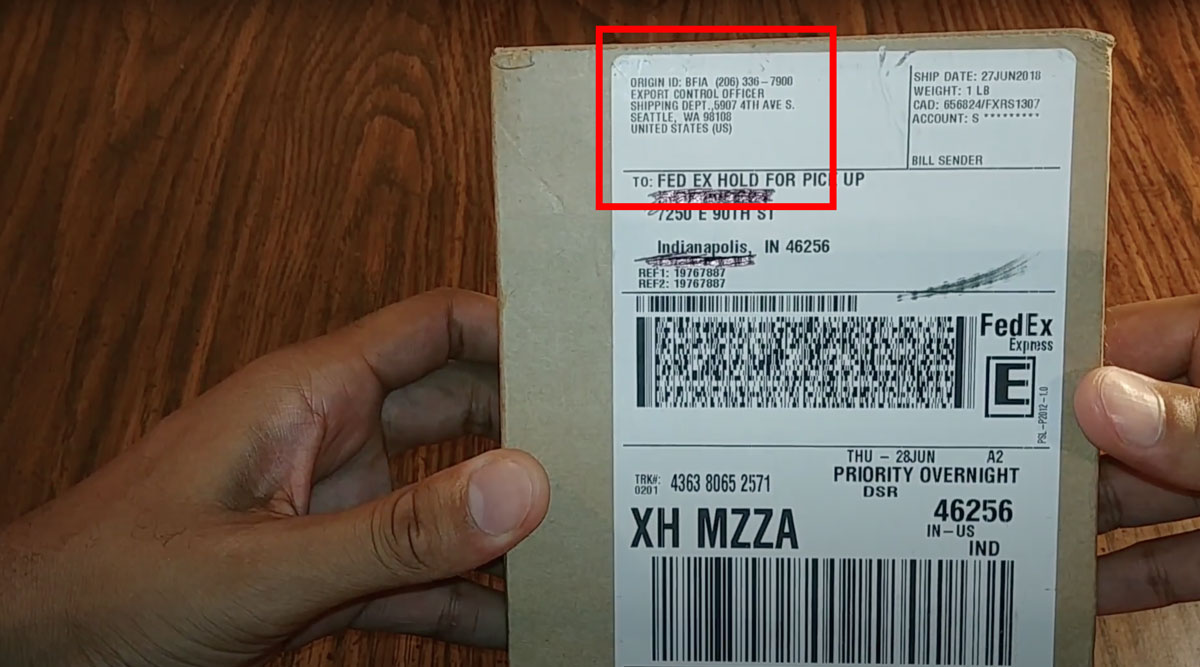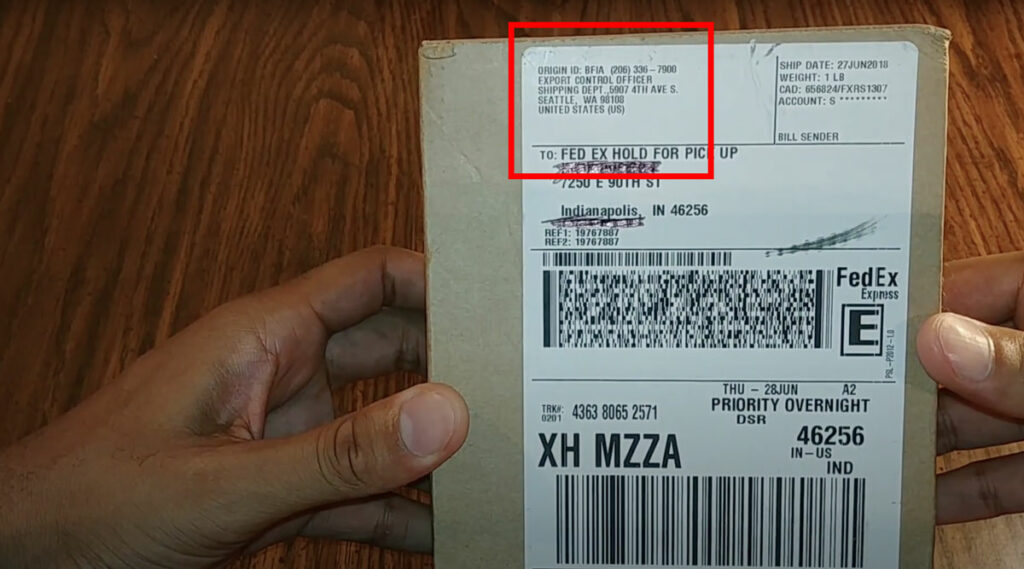 As you can see, there's very little danger that anyone would know that this box contained an engagement ring or other diamond jewelry.
Learn more about Blue Nile's ring box click here.