Blue Nile Returns Policy
---
Despite your best efforts to select the perfect jewelry, there's always a chance that it may need to be returned.
Never fear though, Blue Nile returns are actually pretty good. You can view the Blue Nile return policy click through to the website here, or scroll down to read our thorough summary below.
On this page you'll learn everything you need to know about: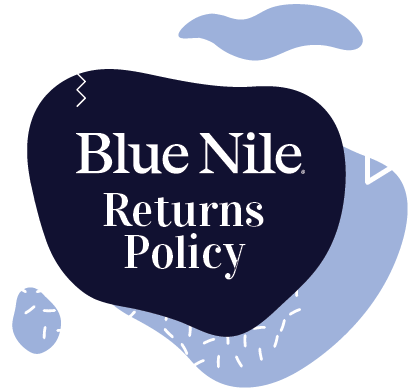 We've also written a detailed Blue Nile review, if you want some further reading.
Blue Nile Returns Process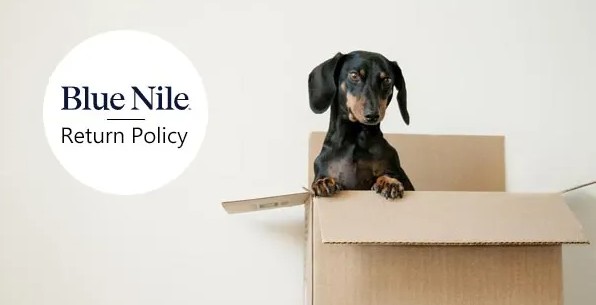 Blue Nile offers a 30-day money back guarantee to their customers with free shipping both ways. You can either get a refund or exchange the item, 'no questions asked'.
One thing to note is that the 30 days starts from when the item is shipped, not when you receive it.
There are some conditions – to be eligible for refund or exchange you must provide all the product documentation and the item must be in the original purchase condition.
You can read more about this on the Blue Nile return policy page, click here.
Blue Nile Returns Process
The actual process for returning your item to Blue Nile is super straightforward:
To start the process, just call Blue Nile at 1800 425 022 and they will give you a Return Merchandise Authorization Code together with the instructions on how to return your item.
Shipping will be paid for
For all returns, a free, insured shipping label will be emailed to you once you have initiated your return.
Package your item(s) securely in the original packing materials
You'll then just need to package up your jewelry and write the Merchandise Authorization Code on the outside of the package, so Blue Nile can match the return to you when they receive it. Read more at the Blue Nile return process click here.
Read related article: Blue Nile warranty
How long does it take for a Blue Nile return to be processed?
Once the item has been received by Blue Nile, it usually takes them between 5 to 15 business days to process your request and complete it. Depending on your bank, it may take up to 10 business days for a refund to be received into your account. If you're getting a bit anxious about your refund, you can always check on the status of your return by going to the Blue Nile return status portal here. Read more on the Blue Nile 'after return' page click here.
Read related article: Blue Nile resizing
If you are in hurry to process your return, Blue Nile will give priority to your item – just call the Blue Nile customer team at 1800 425 022 or chat with them them live on the Blue Nile website as they have 24/7 customer service available.
Which items can't be returned to Blue Nile?
Although Blue Nile offers a solid return policy, there are some items and circumstances in which they cannot be returned for various reasons seen below:
Engraved jewelry items other than rings (engraved rings may returned for credit)
Engraving fees themselves are not refundable
Diamonds purchased as part of the Blue Nile Diamond Upgrade Program can be exchanged but cannot returned for credit
Special Orders
Items without a Blue Nile Return Merchandise Authorization number
Shipping fees are non-refundable
Items without paperwork
Read more at the Blue Nile non refundable page click here.
Pros
Initiating return is very easy
No questions asked 30-day money back guarantee
You can track your return anytime
24/7 customer service team available
Cons
Like all jewelers there are strict return guidelines you have to follow, otherwise your return might be rejected
It can take 3 to 4 weeks for your refund to be processed
You have less than 30 days to decide if you want to return your item because the 30 day time period starts when the item was shipped, rather from when you receive it
Visit the Blue Nile returns page now