Anne Hathaway's engagement ring
A regal ring, for a pop-culture princess
Ringspo is reader-supported, which means we may receive a commission if you click a link to a retailer & subsequently make a purchase.
We feature links to several retailers to help readers find the one that is the best fit for them. Find out more about how Ringspo works here.
Princess Diaries star Anne Hathaway's engagement ring is certainly worthy of royalty. After a slightly shaky start with her LTRs, Anne has finally found her prince charming.
Anne Hathaway met actor and businessman Adam Shulman in November of 2008, but weren't officially sighted together until the following year. In an interview she joked, "he thought I had a boyfriend and I thought that he had a girlfriend, so I thought that I'd better keep my distance because I didn't want to be that girl."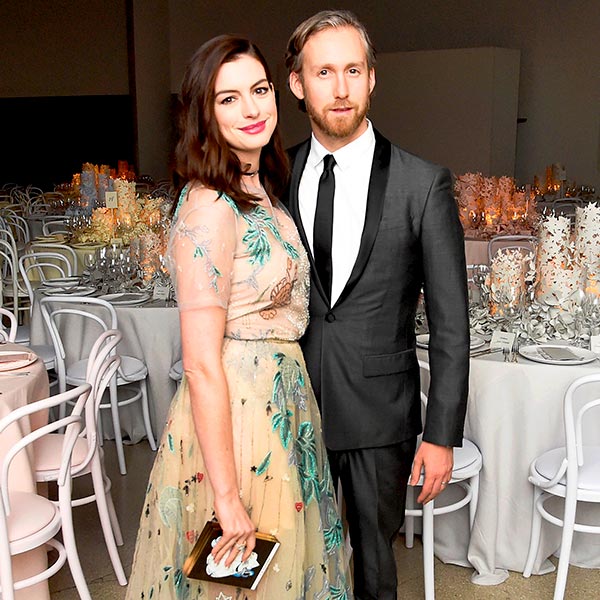 The happy couple tied the knot on September 29, 2012, in sunny California, in a large, traditional Jewish ceremony. They then sold off their wedding photo and donated its profits to the same-sex marriage advocacy group Freedom to Marry.
If you're looking for all of the details about Anne Hathaway's engagement ring, you've come to the right place!
You'll find out:
What style Anne Hathaway's engagement ring is
What size the diamond on Anne Hathaway's engagement ring is
How much Anne Hathaway's engagement ring is worth
Anne Hathaway's engagement ring pictures
While there was no official Instagram debut, the picture below gave us our first glimpse of Anne Hathaways stunning new engagement ring.
We can clearly make out that the setting is shiny platinum, with a cathedral-style pavé band, and the center stone appears to be an elongated emerald shape.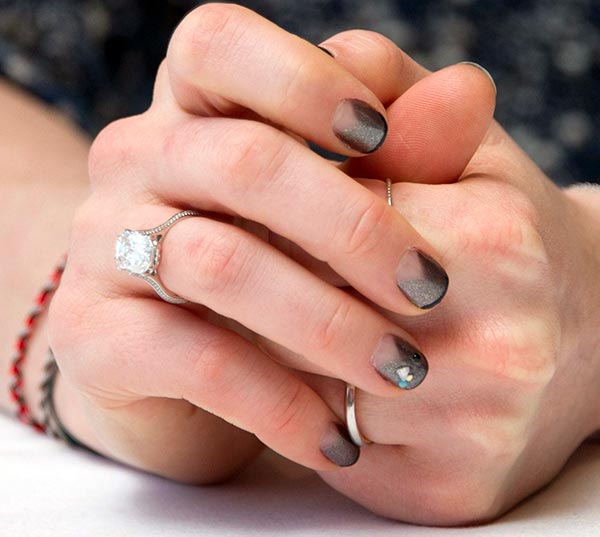 Aha! Now we can tell that large center stone Anne's rocking is definitely an emerald cut.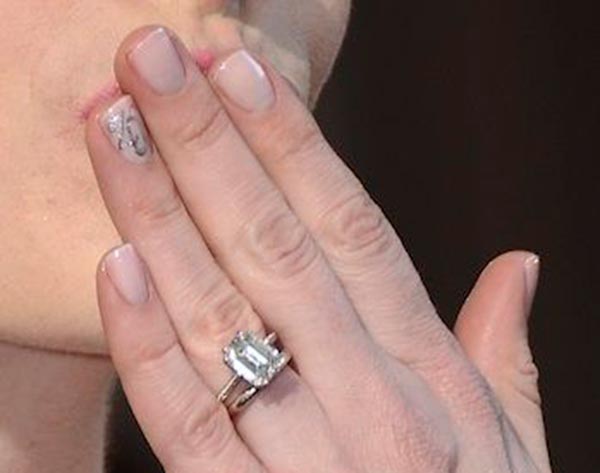 Here's a nice side-view of Anne's elegant engagement ring, paired with her understated wedding band..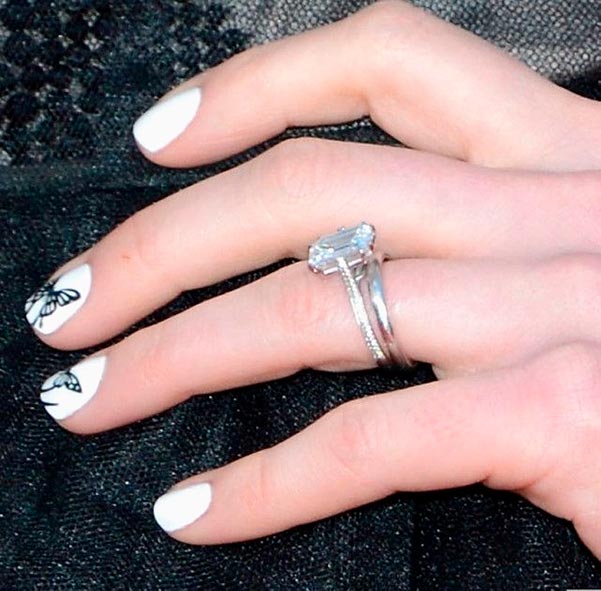 What style setting is Anne Hathaway's engagement ring?
Anne Hathaway's engagement ring is a solitaire setting with a platinum pavé band.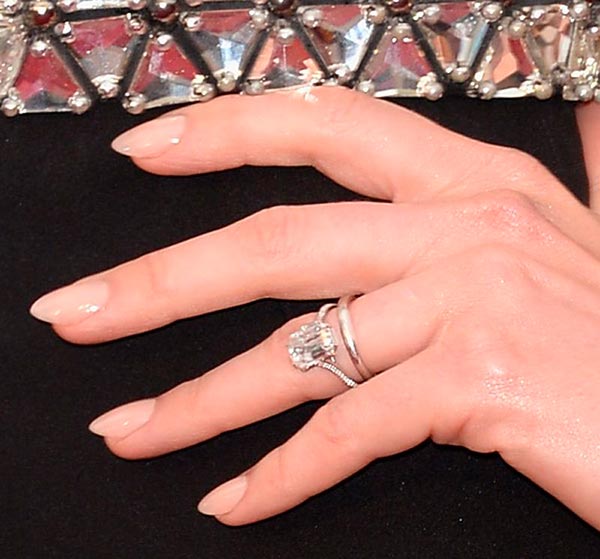 Solitaire engagement rings are without a doubt the most popular style of engagement ring out there. In fact, in a recent survey by theknot.com, over 25% of the respondents had received a solitaire ring,
Solitaire rings are popular for a couple of good reasons. The first is that it's classic, classy and elegant design, which lets the center stone take pride of place with no distractions. The second is that they're extremely well-priced, which means that there is more budget left for an incredible center stone.
What shape is Anne Hathaway's engagement ring diamond?
The center stone of Anne Hathaway's engagement ring is an elegant emerald cut diamond.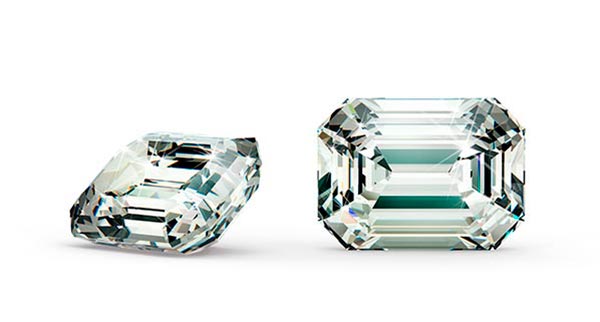 Emerald cut diamond engagement rings make a slightly unusual, but very stylish and classy alternative. With a look that complements vintage-style ring settings, the emerald cut diamond is perfect for someone who values old-school glamour, rather than flashy bling, just perfect for a classy starlet like Anne.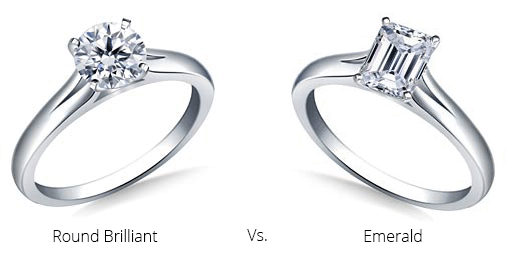 For a couple of reasons emerald cut engagement rings are considerably less expensive than the more popular cuts. The first being because there is lower demand for them, jewelers know that they need to price emerald cuts lower.
But emerald cuts are also easier to make than brilliant cuts like the round or the princess cut. This means that a less skilful gem-cutter is needed to create them and they take less time to cut and shape.
How many carats is Anne Hathaway's engagement ring?
Anne Hathaway's center stone is an impressive 6 carats.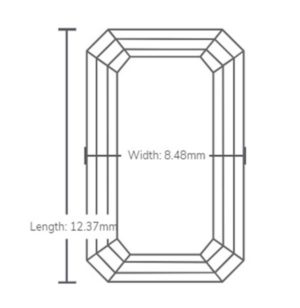 The stretched out shape of the diamond perfectly suits Anne's long slender fingers, and makes the stone appear larger as well.
How much did Anne Hathaway's engagement ring cost? And what's it really worth?!
Anne Hathaway's regal engagement ring reportedly cost Adam Shulman approximately $150,000. Honestly, Shulman's business savvy must have paid off, because it seems that he got a steal.
A 6 carat emerald cut diamond from one of my recommended retailers is currently coming in at $222k. That's obviously not even factoring in the platinum setting.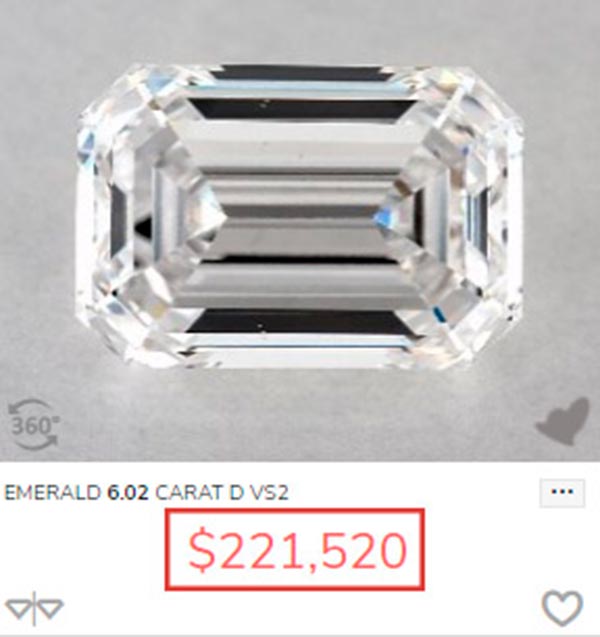 Where is Anne Hathaway's engagement ring from?
It turns out that Shulman is not only an actor, but also a jewelry designer as well. Way to go Anne! He collaborated with world renown Kwiat Jewelers, whose diamonds are all certified conflict-free, to custom design his bride-to-be's dream ring.
Kwiat owner Greg Kwiat told PEOPLE magazine, "he had a very strong vision for what he knew Anne would love."
Adam Shulman owns the jewelry company James Banks Designs, in conjunction with his business partner Heidi Nahser Fink. The small company offers handcrafted whimsical pendants.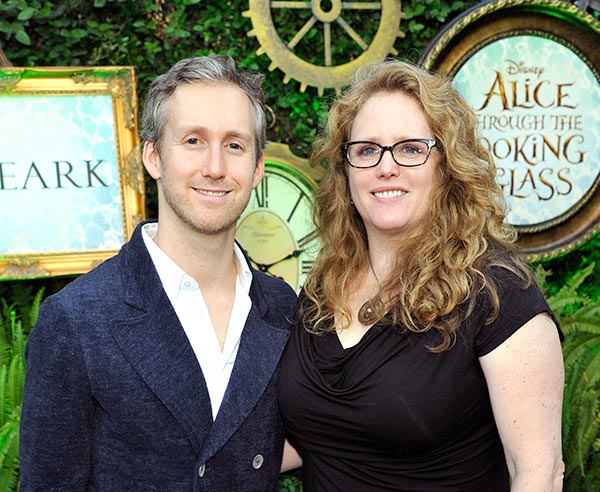 Anne Hathaway's Engagement Ring Copy
Anne Hathaway always has a timeless Hollywood elegance, and that look can easily be yours as well. Here are three options to consider when seeking her engagement ring style.
For your first option, here is a close match. With a platinum pavé cathedral style band, this ring mimics Anne Hathaway's engagement ring perfectly. It's the perfect blend of style and sophistication: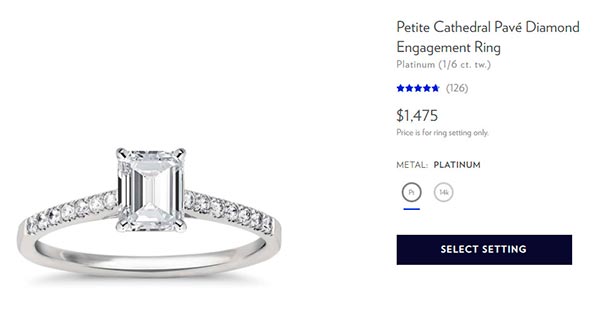 Click here to learn more information about this Petite Cathedral Pavé Diamond Engagement Ring from my recommended retailer Blue Nile.
Next up we have a setting very similar to the first, also featuring a cathedral pavé band. This ring however features larger melee diamonds, and a subtle tapering detail, adding just a touch of unique flair.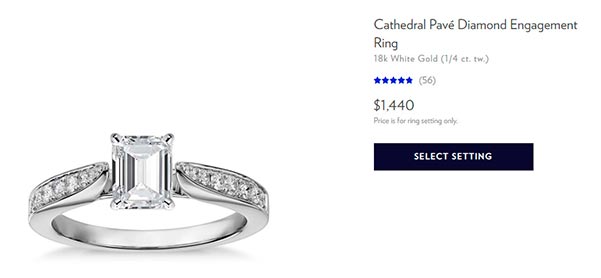 Click here to learn more about this Cathedral Pavé Diamond Engagement Ring from my recommended retailer blue Nile.
Option number three still features a pavé band, still features the cool tones of white gold and platinum, but adds in the extra bling of a halo surrounding the center emerald cut stone. This setting retains all the elegance of Anne Hathaway's ring, but creates the illusion of a bigger diamond, and gives increased sparkle. It's just perfect for those of us who might not be able to splurge on 6 carats: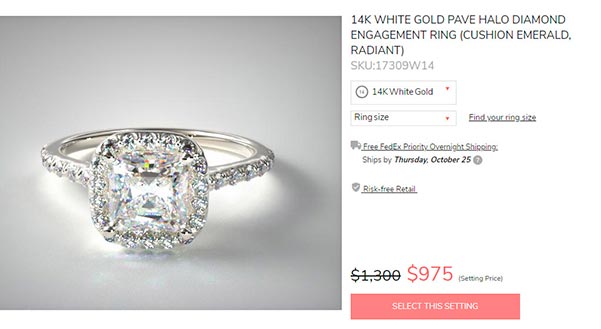 Click here to find out more about this 14K White Gold Pave Halo Diamond Engagement Ring from my recommended retailer James Allen.