Best place to buy an engagement ring in the UK
Where to get the most beautiful diamond ring & the best value
Written by: Alastair Smith
Last updated on: February 16th, 2023
---
Buying an engagement ring is a big investment – both financially and emotionally.
Perhaps the biggest deciding factor in whether you get a beautiful ring for a fair price is where you buy your ring.
Get it wrong and you could pay over the odds for a dull diamond, and many jewellers in the UK don't make it easy to find a good stone – limiting the information they tell you and overcharging for low quality diamonds.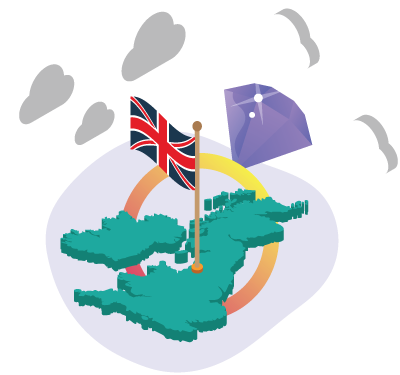 We've reviewed 11 jewellers across the UK (with more coming soon), examining them across four key criteria:
Engagement ring setting selection
Diamond quality
Service
Value for money
Here's what we are looking for in each:
1. Engagement ring setting selection
We look at the choice and quality of their ring settings, including the quality of the metals used e.g 10k gold vs. 18k gold.
We also consider whether the jeweller allows you to customise the ring setting to make it your own.
After all, while some ring setting styles are classic for a reason, being able to personalise it can make your ring even more special.
2. Diamond quality
The big one when it comes to engagement rings!
We look at the quality of the diamonds that are used, as well as how transparent the jewellers are about what matters most – the diamond's cut.
'Cut' is one of the 4Cs of diamonds and is what determines how much your diamond will sparkle. However many UK jewellers don't tell customers the cut grade, relying on the fact that many customers aren't well-versed enough in the intricacies of diamonds to realise that they are being sold a low-quality stone.
Many UK jewellers also offer diamonds with low clarity grades, which will have noticeable inclusions and flaws, while showing diamonds that look perfect on their websites. We highlight this and in our individual reviews show what the diamond will actually look like.
3. Service
Many UK jewellers offer very short return periods for engagement rings, which can make things tricky if you are trying to time the delivery around a special proposal.
We look at this, as well as other service-related policies to ensure that the jewellers will stand behind their merchandise.
Lastly, we look at what customers are saying post-purchase, to see how well they were supported if there were any issues.
4. Value for money
Diamond rings are a significant investment, and it's important to understand that there's a big difference between price and value when it comes to buying a engagement ring.
As you can see in our article about 1 carat diamond prices, there can be a huge variation in price between UK jewellers for equivalent diamonds.
While online jewellers may charge around £5,500 – £6,000 for a decent quality 1 carat stone, a High Street jeweller is more likely to ask around £8,000 for what is often a lower quality diamond, while 'luxury' brands may ask upwards of £12,000
Luckily, it's easy to compare diamond ring prices as each diamond is graded on the same quality criteria – the 4Cs.
It should be noted that we were looking at each of these retailers from the point of view of buying a 'natural', mined diamond. We have a separate article about the best place to buy a lab grown diamond ring in the UK, with different retailers listed.
Where to buy your engagement ring
---
The results of our research are below. Each retailer has a full and detailed review which you can click through to, to find out more.
Rank
Retailer
Scores
Overall score
Review
Visit site
1: Top choice



bluenile.com

| | |
| --- | --- |
| Settings: | Diamonds: |
| Service: | Value: |

Have a

huge range of diamonds and high quality engagement ring settings at extremely competitive prices.



Read full review.
Visit website
1: Best for custom

taylorandhart.com

| | |
| --- | --- |
| Settings: | Diamonds: |
| Service: | Value: |

Dedicated to the best in personalised customer service. They have a large choice in ring settings with quality diamonds and have the ability to create beautiful bespoke rings. 

Read full review.
Visit website
2. Best for vintage style

London Victoria Ring Go

| | |
| --- | --- |
| Settings: | Diamonds: |
| Service: | Value: |

Antique-ring style specialist, with high quality vintage setting styles combined with modern workmanship and quality.
Visit website
3


purelydiamonds.co.uk

| | |
| --- | --- |
| Settings: | Diamonds: |
| Service: | Value: |

Are predominately an online retailer, with only 2 stores in the UK. Has a wide range of settings and stone styles to choose from, however value for money could be better.

Read full review.
Visit website
4

77diamonds.com

| | |
| --- | --- |
| Settings: | Diamonds: |
| Service: | Value: |

Good selection of quality diamonds with a great online experience, however there's no VAT included in their prices, which makes it a little confusing. 

Read full review.
Visit website
5

www.boodles.com

| | |
| --- | --- |
| Settings: | Diamonds: |
| Service: | Value: |

Luxury brand with beautiful diamonds and bespoke rings. However as can be expected the prices are very expensive.

Read full review.
Visit website
6


www.vashi.com


| | |
| --- | --- |
| Settings: | Diamonds: |
| Service: | Value: |

Vashi has stores in London and Manchester. They pride themselves on excellent customer service and have a huge selection of settings to choose from. However their rings are quite pricey. 

Read full review.
Visit website
7


mappinandwebb.com


| | |
| --- | --- |
| Settings: | Diamonds: |
| Service: | Value: |

High-end jeweller with 11 retail stores throughout the UK. Have GIA certified diamonds, however they are mainly poor quality and over priced.

Read full review.
Visit website
8

rox.co.uk


| | |
| --- | --- |
| Settings: | Diamonds: |
| Service: | Value: |

Rox have 5 stores in the UK. They have great customer service, with high quality diamonds, but poor value for money.

Read full review.
Visit website
9

goldsmiths.co.uk


| | |
| --- | --- |
| Settings: | Diamonds: |
| Service: | Value: |

Goldsmiths are a high-street jeweller with over 90 stores in the UK and Northern Ireland. They offer little information about diamond cut quality, so makes it hard to understand if you're getting bang for your buck. 

Read full review.
Visit website
10


beaverbrook.co.uk


| | |
| --- | --- |
| Settings: | Diamonds: |
| Service: | Value: |

Beaverbrooks have a large selection of rings, however their high overhead costs due to maintaining their large amount of retail stores, translates to extremely inflated prices.

Read full review.
Visit website
11

hsamuel.co.uk



| | |
| --- | --- |
| Settings: | Diamonds: |
| Service: | Value: |

One of the biggest high-street jewellers in the UK, they offer a large selection of settings with the ability to choose individual aspects of a diamond's quality. However they have poor customer service and no diamond certification.

Read full review.
Visit website
Our recommendations for the best place to buy your diamond ring:
I have two recommendations as the best place to buy a diamond engagement ring in the UK, depending on what you are looking for:
Best for selection and value: Blue Nile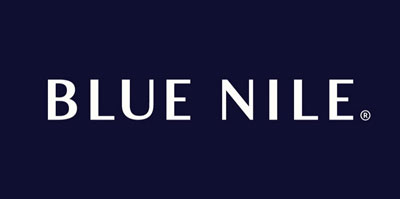 Blue Nile are the largest online diamond specialists and have been established since 1999. Primarily a US-based company, their huge economies of scale means that they can offer more diamonds then anyone else, at lower prices.
Although they are a US company, Blue Nile has a distribution centre in Ireland, which means there are no expensive import fees. Definitely worth checking out if you want to get the most for your money without compromising quality.
Best for service, design and quality: Taylor & Hart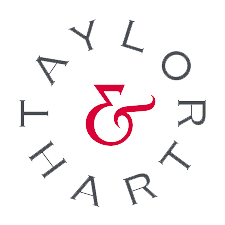 Taylor & Hart offer just about the service I have seen in any industry, bar none. With a fantastic selection of settings (as well as a specialism in creating custom ring designs), a huge selection of diamonds and excellent prices, they're always my first recommendation to check out.
Plus, if you are looking for a completely custom ring design, they offer Ringspo readers a 10% off a platinum setting – find out more here.