Importing a diamond ring into Hong Kong
Everything you need to know about importing an engagement ring or any other jewellery into HK
---
If you're looking for the best place in HK diamond ring, you may have taken a wander over to Nathan Road and checked out some rings in Chou Tai Fook, Luk Fook or Chow Sang Sang.
But buying from retailers within HK can mean that you pay more than you need to and get a lower quality diamond.
Online retailers like James Allen or Blue Nile offer more choice and more value and by importing your diamond from the US to HK you can either save yourself significant amounts of money, or use the better value to get a larger or higher quality diamond.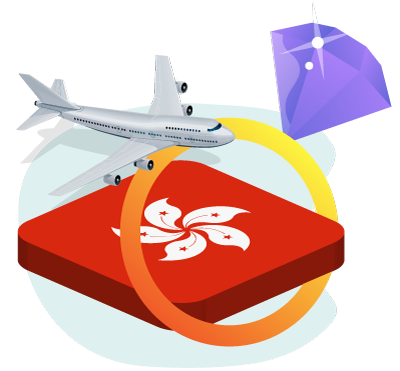 In this blog, you'll learn just how much you can save by importing a diamond ring into HK and the answers to all the questions you might have about how to do it.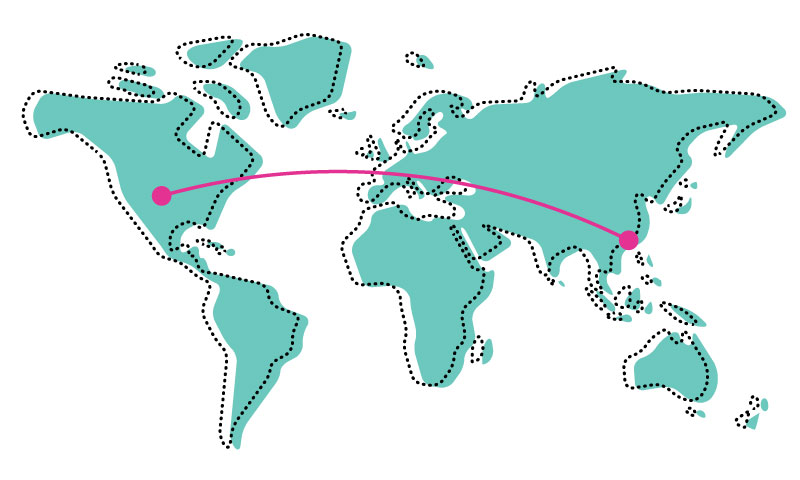 Is it worth importing an engagement ring into Hong Kong?
Many jewellery retailers in Hong Kong don't publish diamond prices on their websites.
They would rather that you come into the store where they can baffle you with technical jargon and show you low quality diamonds that sparkle well under their expensive lights but won't sparkle in regular daylight or the lights that you have in your home.
To show you just how much you could save though, we can compare a diamond ring on Chow Sang Sang with one of my recommended retailers, which is based in the US.
A 1 carat diamond ring with an 18k white gold setting is being sold for HK$58,500: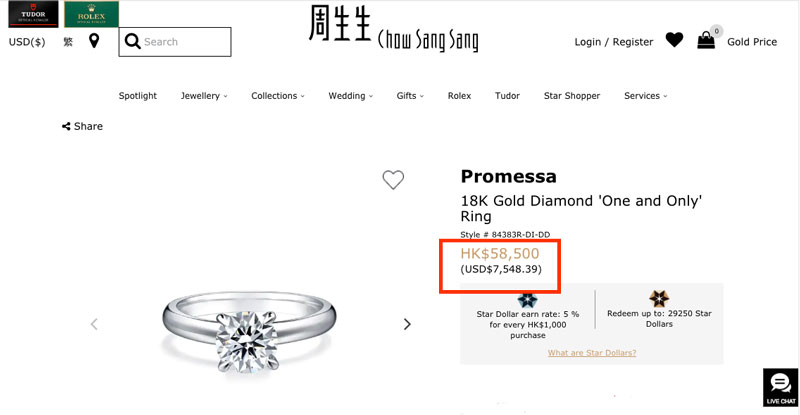 If we scroll down the page, you can see the quality of the diamond: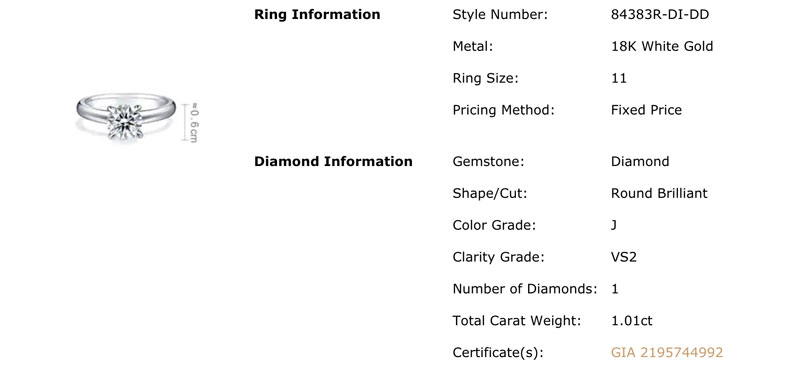 They tell us that this diamond has the following qualities:
Carat: 1 carat
Colour grade: J
Clarity Grade VS2
There are two things to note with this information.
This diamond is likely to appear yellow
Diamond colour is graded on an alphabetical scale, starting at D (the whitest) all the way to Z (the yellowest).
When choosing a diamond, if you want your diamond to look white, my recommendation is to choose a diamond between D and H:

H is actually a great choice as it offers significantly more value, which still looking perfectly white once set into a ring.
This diamond has been graded J for colour:

It's likely that most people will be able to pick up 'warmer' tones with this diamond, and it's not one that I would usually recommend.
However, for the purpose of this comparison, it's the diamond that we'll use.
2. Chow Sang Sang has not included the 'cut' quality grade
Cut quality is the thing that makes a diamond sparkle.
It's an assessment of the proportions of a diamond and you should ensure that your diamond has been graded 'excellent' for cut so that it reflects as much light as possible like the diamond on the right: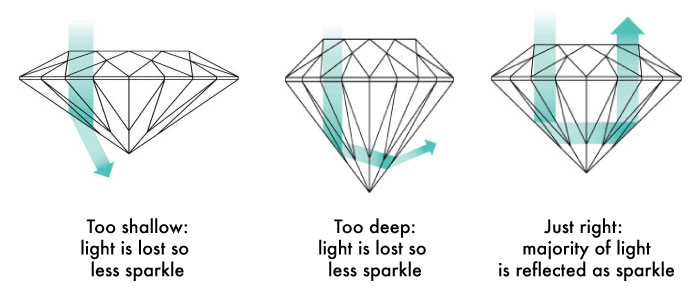 Choosing a diamond that has been graded lower than 'excellent' means that it will not reflect light back to your eyes and will look dull.
For this reason, it's vitally important that you know what cut grade the diamond you are buying is – you should be aiming for 'excellent' or 'ideal'.
But instead of telling us what the cut grade of the diamond is, in their online description Chow Sang Sang have just told us what the shape of the diamond is: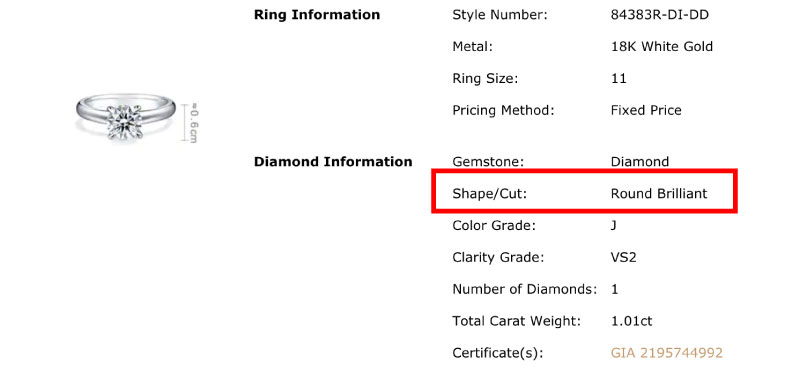 This is useless information and doesn't help us understand its quality.
Luckily they have supplied the GIA grading report number and we can use this to find the diamond's cut grade online. The GIA's website tells us that this stone has only been graded 'Very Good' for cut quality: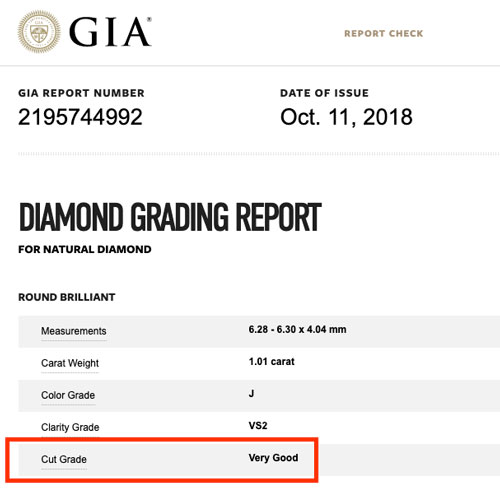 This is another reason that I would not recommend this stone. But for the sake of comparison, we will continue to use it.
Importing a similar diamond to Hong Kong
The stone that we are comparing has got the following characteristics:
1 carat
Very Good cut
J colour
VS2 Clarity
GIA grading report
As a reminder, the price on Chow Sang Sang is: HK$58,500.
Looking James Allen, one of my recommended retailers, a diamond of the exact same quality can be purchased from just HK$27,000:

You can check today's prices for diamonds here.
We'll obviously need a ring setting for this diamond too.
Adding an 18k white gold solitaire setting brings the total cost to HK$32,452: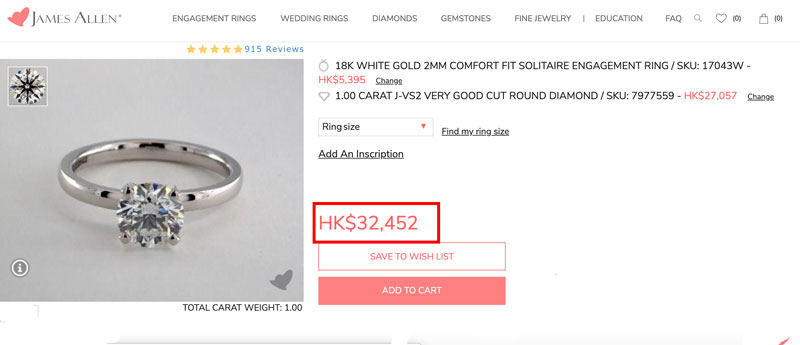 At HK$32,452, this is a saving of HK$25,048 over the Chow Sang Sang price of HK$58,500: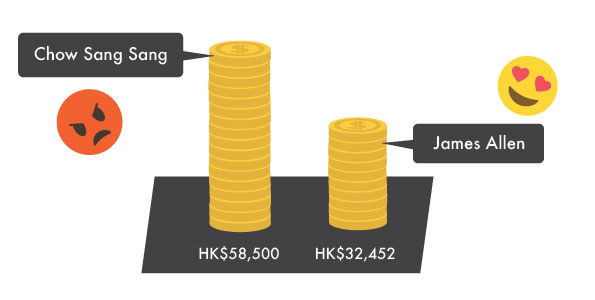 That's a huge 43%!
You could either save this money, or alternatively put it towards getting a better quality diamond or a bigger stone.
What you shouldn't do is spend that much on a poor quality diamond.
Things to consider when importing jewellery into HK
---
While importing a diamond ring into Hong Kong can deliver significantly more value than buying locally, there are a few things to think about
Foreign exchange rates
Taxes
Shipping and returns
We'll look at each of these below.
1. Foreign Exchange rates
As the HK$ is pegged the to the US$, the foreign exchange rate doesn't play a huge role in how attractive it is to import a diamond or engagement ring into Hong Kong: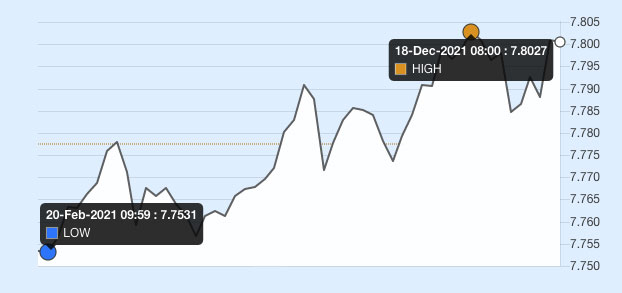 In the last 12 months since the time of writing (March 2022), the HK$ has hit the following extremes:
High: US$1 = HK$7.8027
Low: US$1 = HK$7.7531
At the high of HK$7.80827, a US$8,000 diamond ring would cost you HK$62,421, while are the low it would cost you $62,025.
This is obviously a pretty small difference, so not something to worry about too much.
---
2. Tax
With some countries, if you're importing a diamond ring you need to pay:
When importing and engagement ring into HK, you don't need need to worry about either of these. The price you see on the website is the price you'll pay.
Shipping an engagement ring from USA to Hong Kong
Almost all US retailers offer free international shipping.
Once an order ships, it should arrive in HK within 3-5 business days and once it arrives the shipping company will contact you and to finalise any taxes that are due before they release the ring.
Insurance
Most jewellers will include insurance within the cost of the shipping. Some may add a small charge to the ring.
For example, Blue Nile add a fee of 0.20% of the value of your order which protects your order from the time it leaves Blue Nile to when it arrives at your door. Technically this is an agreement between you and the insurance company. As an example, if your ring is going to cost HK$50,000, 0.2% insurance on top is an extra HK$100.
Returns and service
Most online retailers in the US offer great service. No-quibble returns within 30 days and the ability to have your ring resized for free at no cost.
If you do need to send the ring back to the US for any reason, most retailers will ask you to cover the cost of shipping back to the US.
Should you import an engagement ring into HK?
For me, this is an easy answer: yes.
If you are keen to see diamonds in person then by all means go and check them out on Nathan Road or in a local jeweller.
But don't buy without comparing the prices to my recommended retailer James Allen – you will be able to get a higher quality diamond at a significantly lower price. Read our guide to buying from James Allen if you're in HK, or click below to visit the site and check out their ring selection: