Heads-up! This personalised recommendation is best viewed on a laptop or desktop to ensure that you can see all of the details.

Diamond specs:
| | |
| --- | --- |
| Carat weight | 2.12 |
| Color: | G |
| Clarity: | VVS1 |
| Cut grade: | Excellent |
| Price: | AU$12,088 |
Diamond image: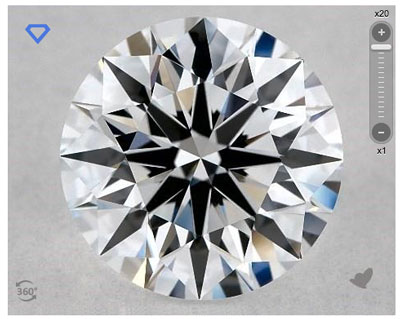 Holloway Cut Adviser Performance
A score of 1.5, with 'excellent' grades for the two major factors that affect a diamond's sparkle and 'very good' for scintillation ensures that this diamond will sparkle more brilliantly than the majority of diamonds that have been awarded Ideal or Excellent cut grades.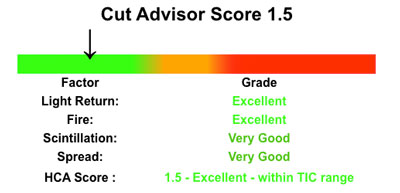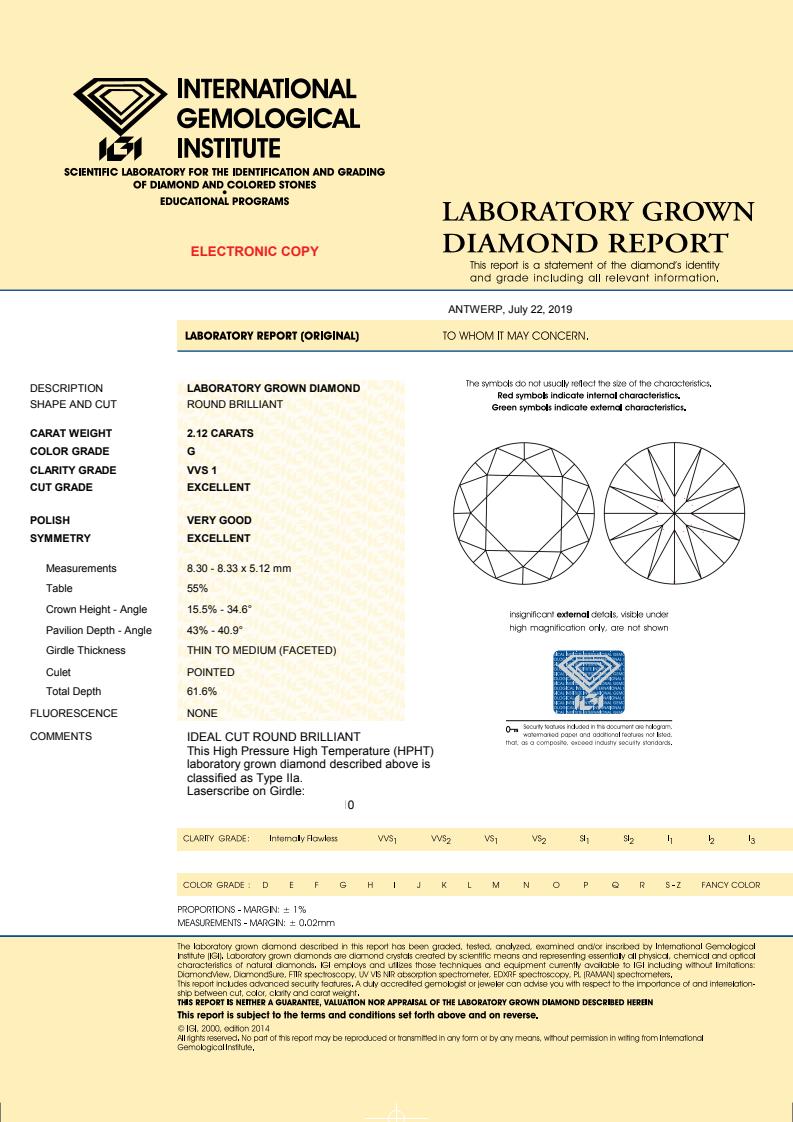 This diamond offers a great blend of beauty and value and would make a stunning centrepiece to your ring.